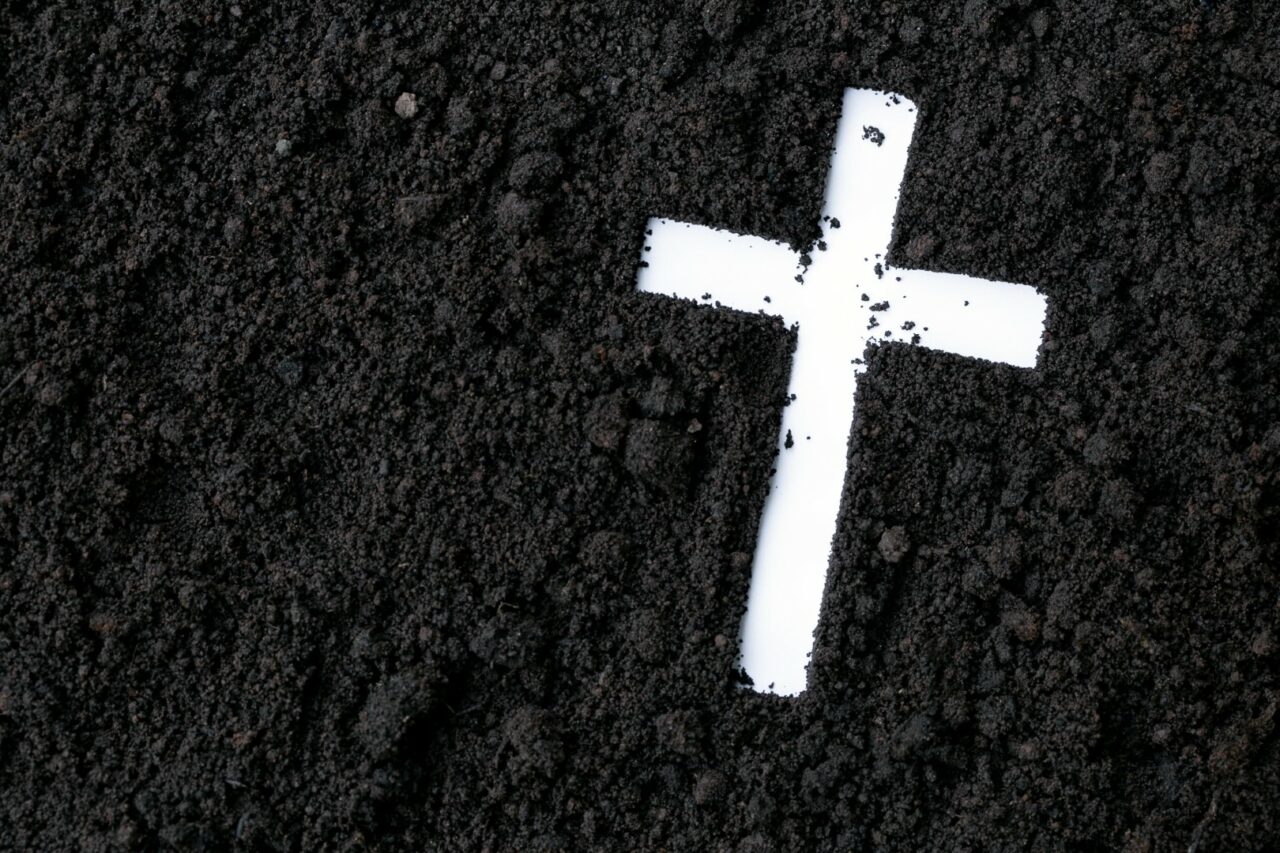 Will the Lenten season of reflection extend to Jacksonville's political candidates?
Plea for civility
As the Lenten tradition of penitence is upon us, one wonders if that season of reflection will extend to Jacksonville's political candidates.
If so, they may consider the lessons in the recent dispatch from the Community Foundation, whose Nina Waters makes a plea for civility during the home stretch of a campaign characterized by millions of dollars programmed toward negative advertising — with the toxic brew trickling down ballot.
Citing poll data that shows more than 90% prioritize respect as central to government, and civility as the language of respect, Waters brings the lesson home to the dysfunctional race for the runoff that culminates March 21.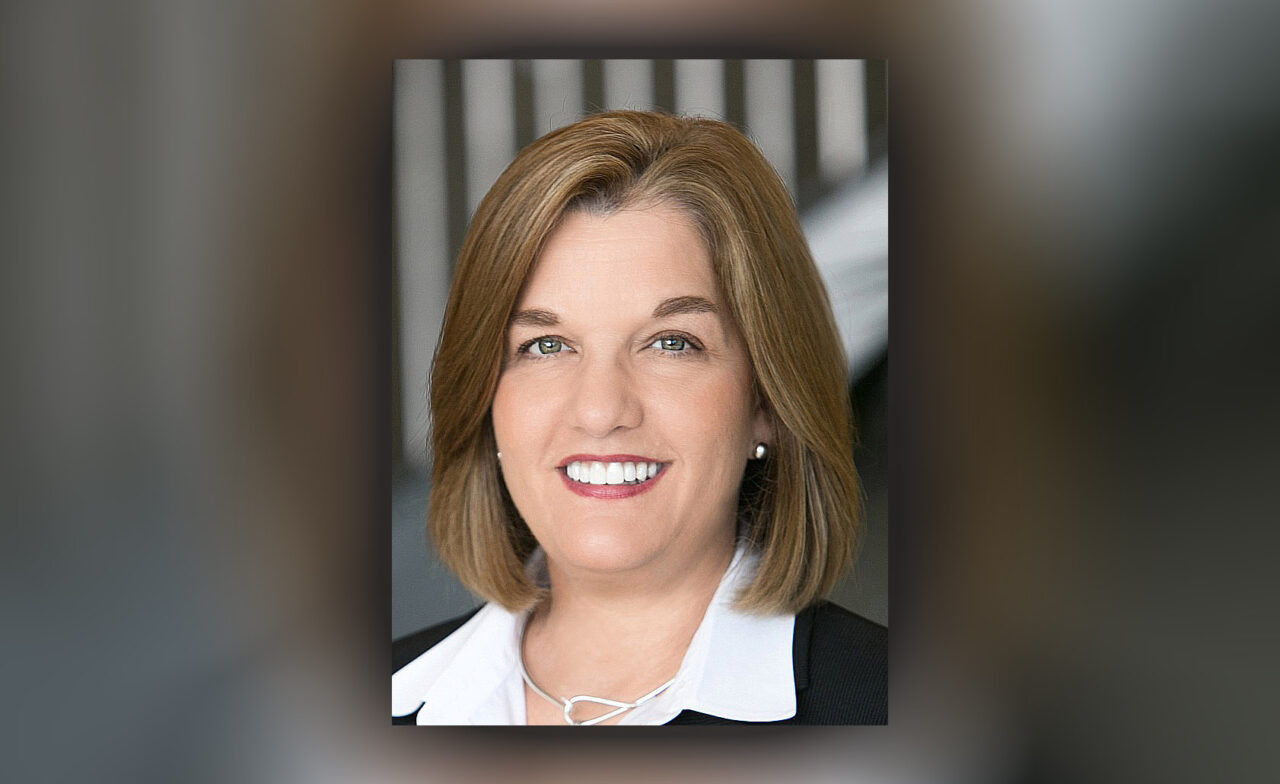 "Yet these values are far from the norm in this spring's mayoral campaign. Negative messaging is intensifying through ads on TV, online or the mail, often funded by anonymous political action committees" Waters writes. "These ads make dire warnings about the opposition — without evidence supporting their claims, or even clarity about who is making these statements."
The call for civility includes specific charges, including "giving voters a fair understanding of their qualifications, issues and ideas, avoiding personal attacks and misrepresentations of their opponents' positions" and "honoring truth and eschewing falsehoods, rumor and innuendo through unsubstantiated sources."
Waters also rejects the increasingly implausible deniability that candidates are independent of their political committees: "Setting an example of civility across their campaigns and not allowing others operating on their behalf to compromise these commitments. While political action committees operate independently of individual candidates' campaigns, candidates can publicly repudiate any transgressions of this standard of civility."
"Sadly, when incivility takes root, it is hard to stop. Each candidate who fails to uphold these principles lowers the bar for everyone, igniting a vicious cycle. Civility can only work if all the candidates agree to do it together, through a pledge to each other and the voters," Waters writes. "The polling suggests it might even be popular with voters."
Indeed, we have discussed over recent days the most recent St. Pete Polls survey of the race.
The second biggest spending candidate in the field came in fifth, with underfunded Al Ferraro and Audrey Gibson taking more than double her share.
First-place finisher Donna Deegan is predicating her campaign on the message "change for good."
Will that carry the Democrat to the Mayor's office? Time will tell, but it clearly hasn't hurt her in what is still the early going. Nevertheless, as we enter the season of Lent, there may be an opportunity for reflection for those candidates who haven't gotten as far, despite embracing more abrasive campaigns.
Still spending
Speaking of that recent survey of the Jacksonville mayoral race, LeAnna Gutierrez Cumber was mired in fifth place, but leads in another metric.
Recent campaign finance reports from the Duval County Supervisor of Elections show that the Republican City Council member spent more of her campaign account than all other candidates from Jan. 28 to Feb. 10.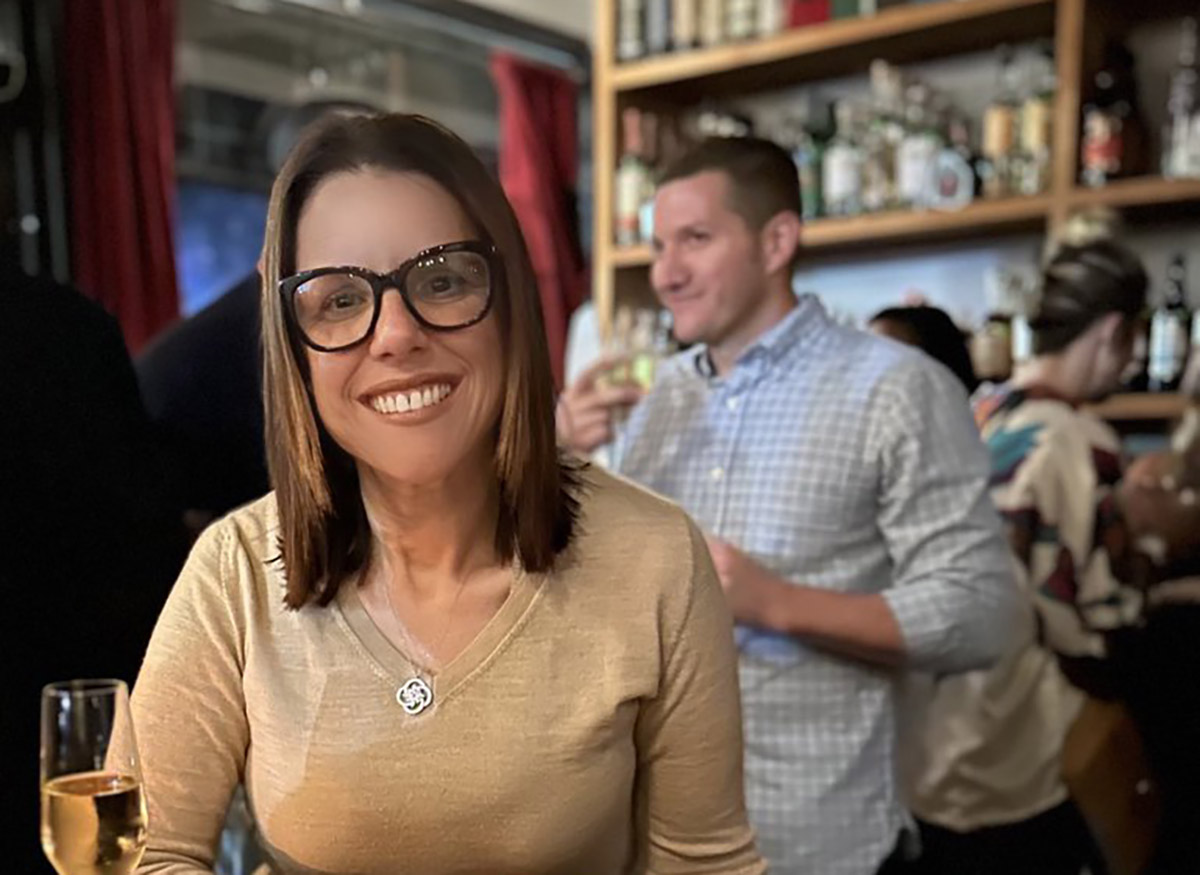 Cumber spent $169,267 in hard money during the two-week span, following up on $68,277 spent from the campaign account in the preceding two weeks. The biggest recipient of money during the most recent two weeks of accounting was FP1 Strategies, which received more than $135,000 for advertising and media production, website hosting and political consulting services.
Cumber's campaign defended its approach to the campaign in the wake of the unfavorable poll last week in a memo to supporters. That document reassured potentially restive supporters that the campaign's internal polling showed that there was a path in the "wide-open" race against Jacksonville Chamber of Commerce CEO Daniel Davis, who was at second place with 17.5% in the poll. Cumber polled at 4% meanwhile.
Cumber had just over $161,000 left in hard money as of Feb. 10. Recent tallies aren't available for her JAX First political committee, but as of the end of January, the account still had more than $1.8 million on hand.
Davis, meanwhile, was the second biggest spender from his campaign account during the two weeks ending Feb. 10, with $76,624 disbursed. Of that spend, $62,700 went to FlexPoint Media.
Consultant Caroline Wiles also received more than $6,000 during the two-week stretch.
As of Feb. 10, Davis still had more than $370,000 in his campaign account. His Building a Better Economy political committee exited January with more than $2.6 million on hand, which leaves him as the on-hand cash leader by far.
The leader in St. Pete Polls survey continues to spend conservatively, meanwhile.
Democrat Deegan spent just $5,264 during the two weeks ending Feb. 10. She has nearly $320,000 cash on hand in her campaign account and her Donna for Duval political committee had about $335,000 on hand at the end of last month.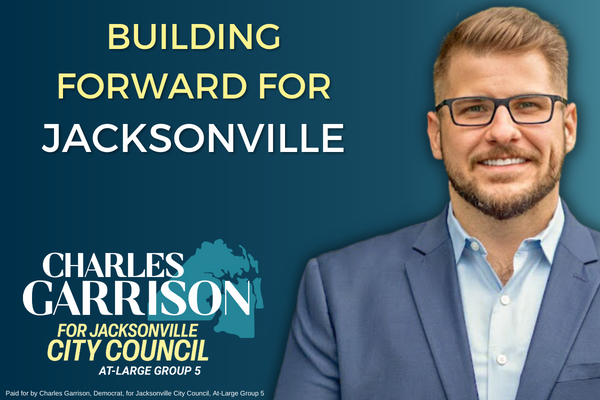 Ticket to ride
Statutory ambiguity about how young is too young to drive a golf cart may be resolved soon if a new bill from Rep. Cyndi Stevenson becomes law.
HB 949 would ban young drivers from operating the carts on "certain roadways" unless they had driver's licenses or learner's permits that had not been suspended or revoked.
The bill would replace language in current law, which exempts golf cart drivers from license requirements altogether.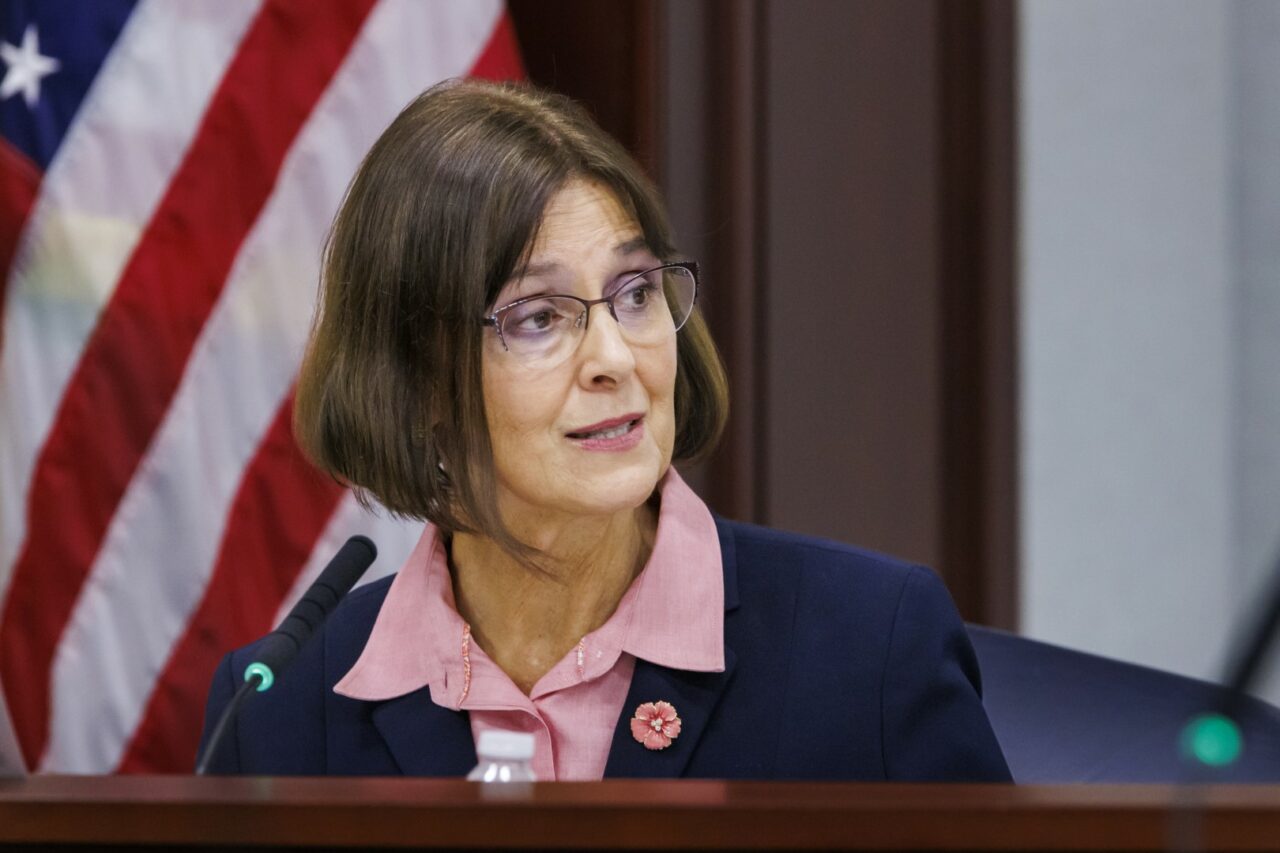 Golf carts can be seen in certain neighborhoods, usually upscale communities. The legislation would put guardrails on operations, but not particularly severe ones, treating illegal operations as a "noncriminal traffic infraction."
"The passage of this bill will reduce accidents and serious injuries. I am grateful to St. Johns County Sheriff Robert Hardwick who brought this important issue to my attention," Stevenson said.
Hardwick asserted that the "legislation will help to ensure those utilizing golf carts are better equipped to operate them. I am thankful Rep. Stevenson has agreed to lead the charge on this effort, and I look forward to working with her on getting this bill passed."
If the bill becomes law, it kicks in July 1.
History lesson
A former Lt. Governor — and outgoing Jacksonville City Council member — will be among those weighing in on Advanced Placement classes this week.
Specifically, Jennifer Carroll and Sam Newby will helm a "distinguished panel discussion" on the College Board's AP African American Studies course, which has caused a firestorm in Tallahassee that includes what is a profoundly serious consideration to moving away from College Board products altogether. These include the SAT.
Expect the two Republican notables to back Gov. Ron DeSantis' position, which expressed concern that the course was concerned too much with "social justice."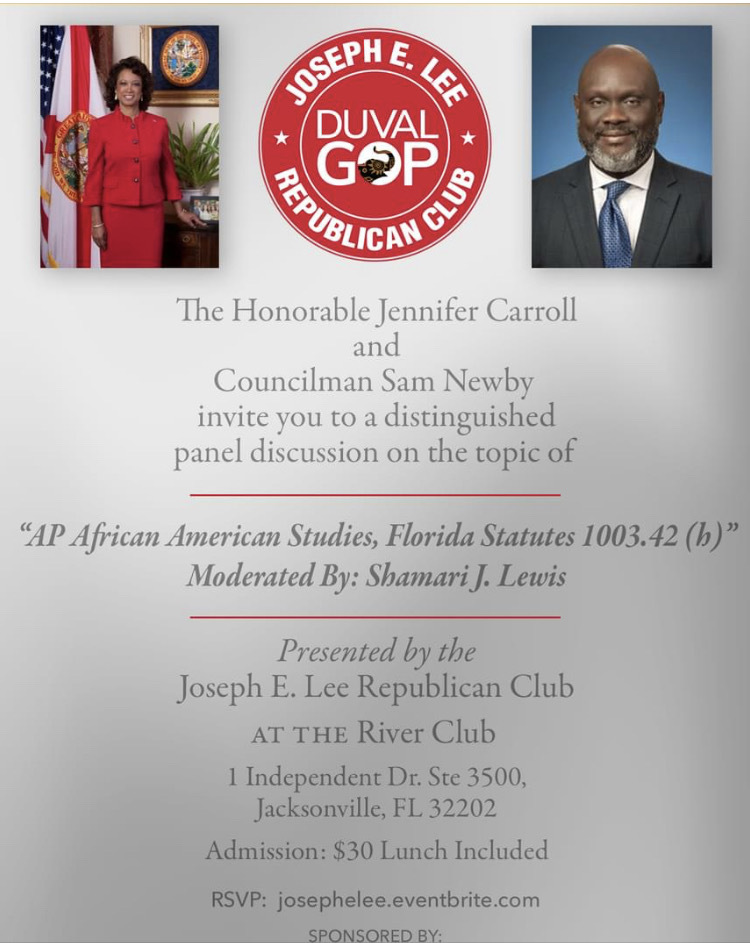 "The College Board was the one that in a Black Studies course put queer theory in. Not us! They did that. They were the ones who put in Intersectionality. They put in other types of neo-Marxism into the proposed syllabus," DeSantis contended.
The event at the River Club is Friday at noon. Hosted by the Joseph E. Lee Republican Club, the $30 admission includes a buffet lunch.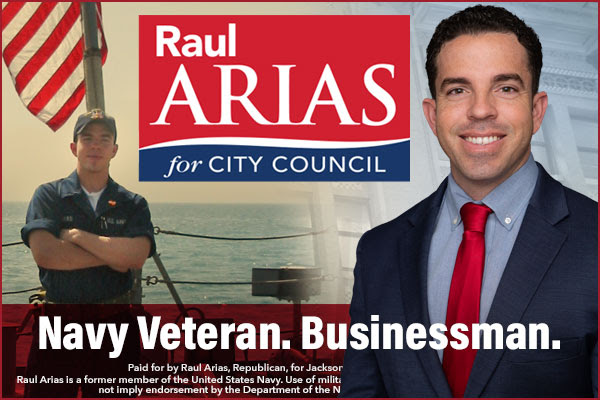 Calling the shots?
Less than four weeks before the First Election, a sign of where the mayoral race is with a political committee associated with Daniel Davis which is now on the attack against Republican opponent Al Ferraro.
Whether voters notice that these attacks are off base is another matter.
Davis' campaign employs Tim Baker, previously Mayor Lenny Curry's political consultant, and he should know that Ferraro was not making many financial decisions on the City Council since 2015. He was never on the Finance Committee, and therefore never had much input on the budget.
But you wouldn't know that from the mailpiece sent by the Building a Better Economy political committee, which blames Ferraro for city budgets, which included nearly a billion dollars in new spending and borrowing, new sales taxes being passed, and hundreds of new employees (all priorities of Curry, who is backing Davis).
"The facts speak for themselves," the mailer proclaims. "Ferraro is NOT Conservative!"
Yet, the fact is Ferraro was kept as far away from the budget process as possible.
Where does he live?
Another election cycle brings yet another question of candidate residency.
The Tributary reports that the residency of Democrat Nahshon Nicks, now a candidate in at large Group 5, is in question.
"When Nicks voted in August, his registration said he lived at a home on Moby Dick Drive West. That home was outside of at-large Group 5.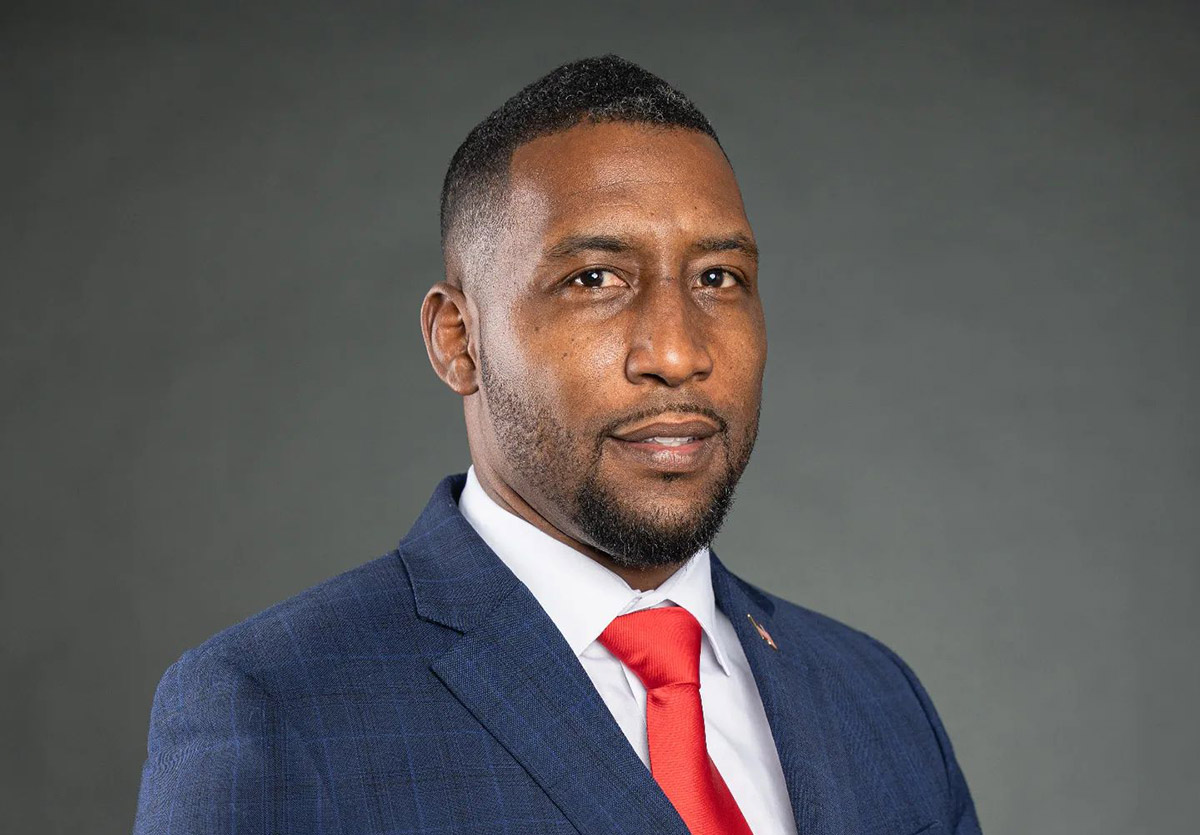 In October, he changed registration to a Springfield home inside of the residency area, two days before filing to run as a candidate. If Nicks has lived in Springfield since July (as the charter requires), he may have committed voter fraud by voting in August in the wrong state House and Senate districts," the Tributary contends.
An opponent has attempted to elevate this issue: "Democrat Charles Garrison, has complained publicly about Nicks' residency, and he filed a complaint with the Florida Commission on Ethics and the Florida Elections Commission. Neither commission has ruled on the complaints."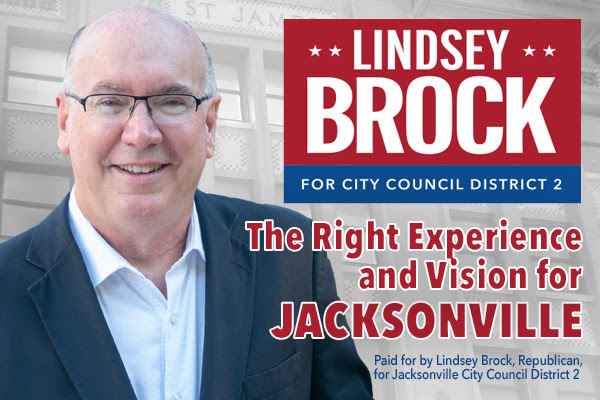 Hey big spender
A Democratic candidate in District 7 is putting his money where his mouth is.
Trial lawyer and Folio Weekly owner John Phillips reports having raised nearly $190,000 through Feb. 10, the last date for which records are available from the Duval County Supervisor of Elections.
However, the vast majority of that — $160,000 — is self-funded via personal loans.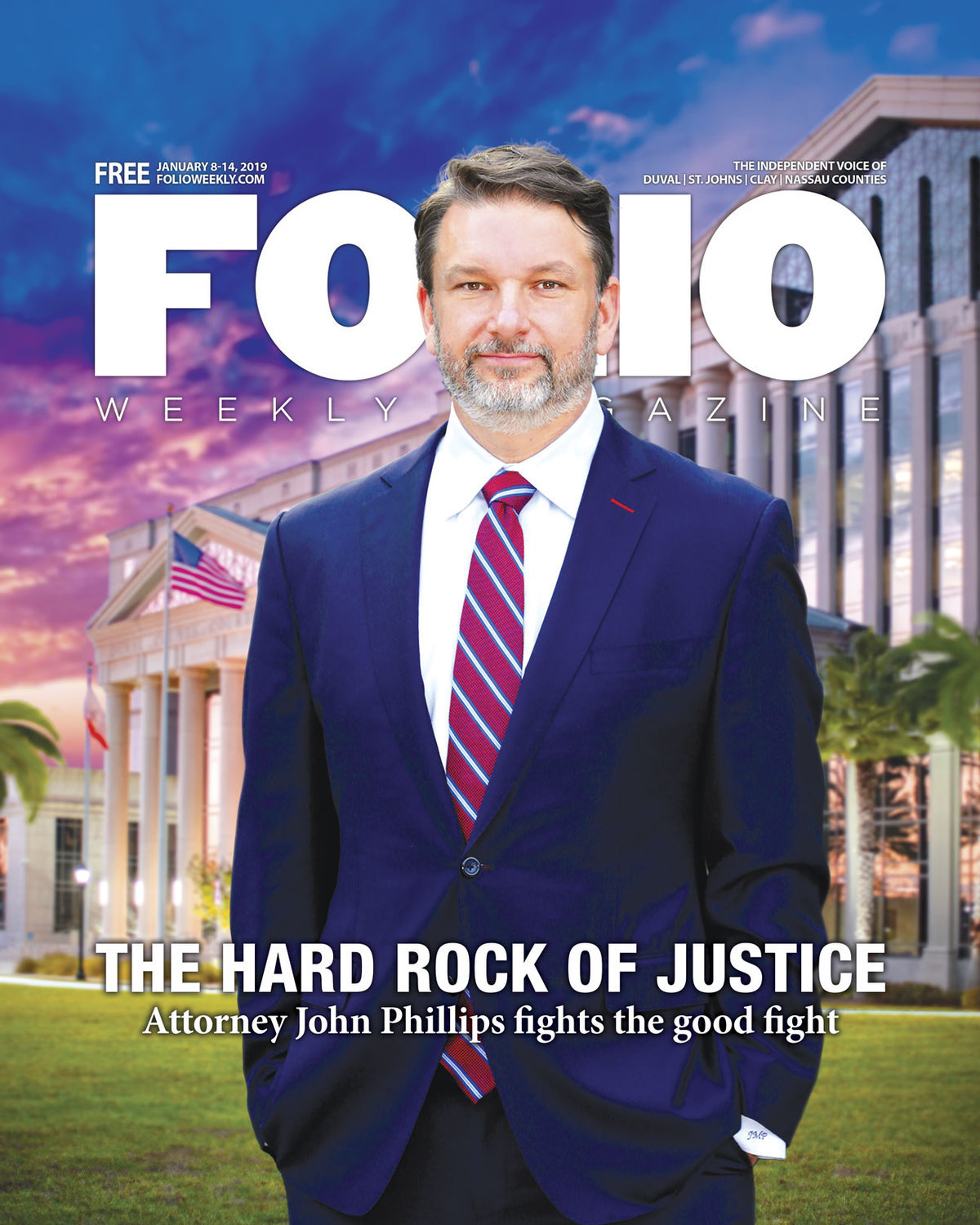 Phillips' fundraising is one illustration of how stark the difference is between the new District 7, which encompasses the Urban Core, Riverside and Avondale and the previous district, which was one of four minority-access cantons but was radically redrawn to favor the election of a White Democrat this election.
Phillips had more than $90,000 on hand at the last count.
The second leading fundraiser is a repeat candidate, having run previously in the old District 14 that once contained Riverside and Avondale. Navy veteran and VyStar lobbyist Jimmy Peluso has raised more than $133,000, retaining nearly $68,000 of that at last count.
Peluso and Phillips have had a surprisingly vitriolic campaign so far, with Phillips contending that Peluso courted his endorsement in 2019 while he was dealing with a storm-damaged home. Peluso ally Jimmy Midyette countered with a 21-tweet thread condemning Phillips for comments around the New Year that took issue with Midyette supporting Peluso.
Other candidates are running, including Republican Joseph Hogan, NPA Parrish King, and Democrat Kim Pryor, who ran before in the old District 7.
Campus corner
Details are emerging about a proposed University of Florida campus in Jacksonville, via a "secret" PowerPoint obtained by Action News Jax reporter Ben Becker.
The event, held earlier this month, was full of aspirational statements from Mayor Curry, the University of Florida President Ben Sasse, and UF board of trustees Chair Mori Hosseini, one of the most politically powerful people behind the scenes in the region and (arguably) the state.
But it appears that they didn't tell that much of the story during the news conference at Jacksonville's City Hall.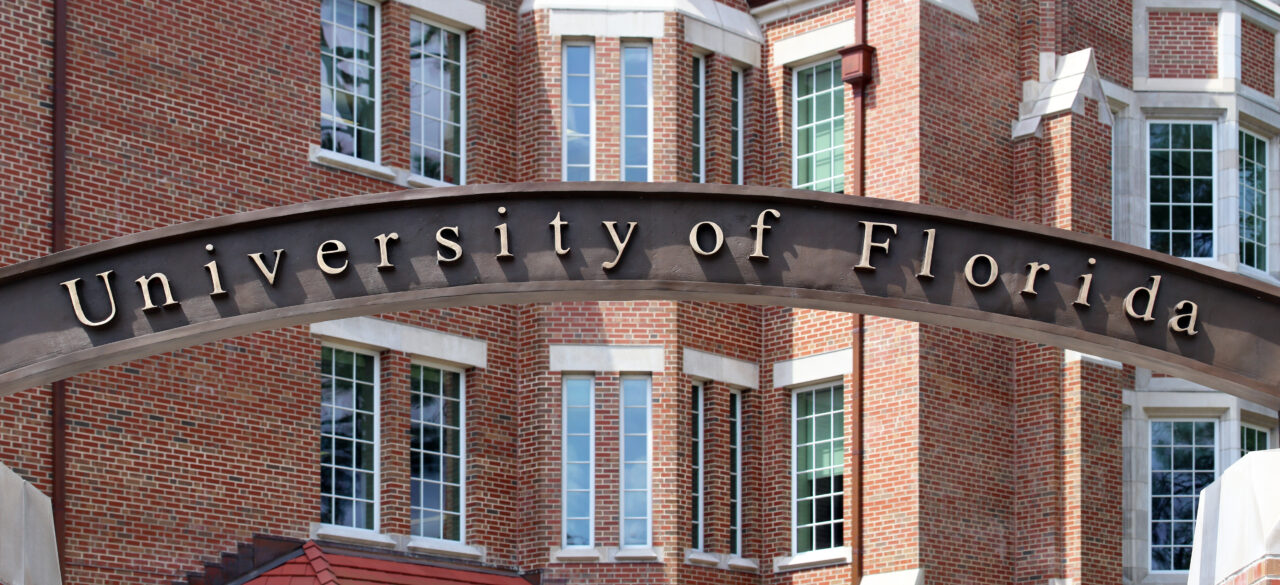 "The PowerPoint presentation Becker procured reveals the goal is to be at the level of prestigious institutions like Stanford, Duke, Harvard and MIT with academic planning including masters in health, business and engineering with the caveat in the fine print. The proposed academic portfolio will evolve over time as the vision for [email protected] takes shape and the market is further assessed … Becker found out the potential site is situated around Laura and State Streets, adjacent to Klutho and Springfield Parks, Hogan's Creek and the Emerald Trail in a newly formed academic district."
The deal is contingent on $50 million in state funding, and Becker notes a previous push for a $100 million state match for a satellite campus in West Palm Beach fell through.
Can Curry leverage his lame-duck year into big state money?
He does have a head start — Rep. Wyman Duggan has filed the $50 million appropriations request.
"I don't expect this to be easy," Curry said at the presser, "but I expect this to get done."
Indeed, it is the proverbial "heavy lift" and a good test of how much pull the city has in Tallahassee.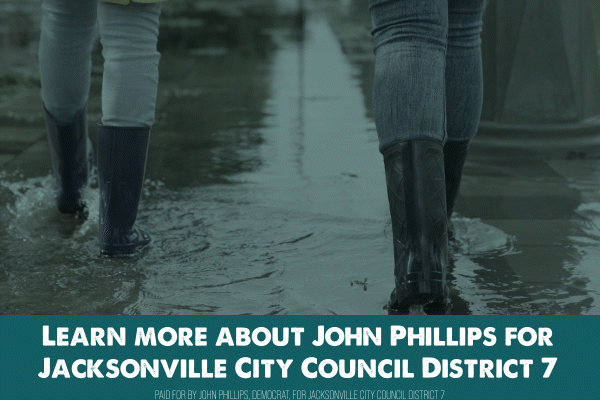 A rising tide
More flooding is coming to Jacksonville, and, at this point, it's too late to do much about it.
That's one takeaway from Anne Schindler's First Coast News story: "The inland risk of flooding on the First Coast."
The report dispenses the idea that flooding due to climate change, potentially exacerbated by the river dredging process of the last decade, is going away.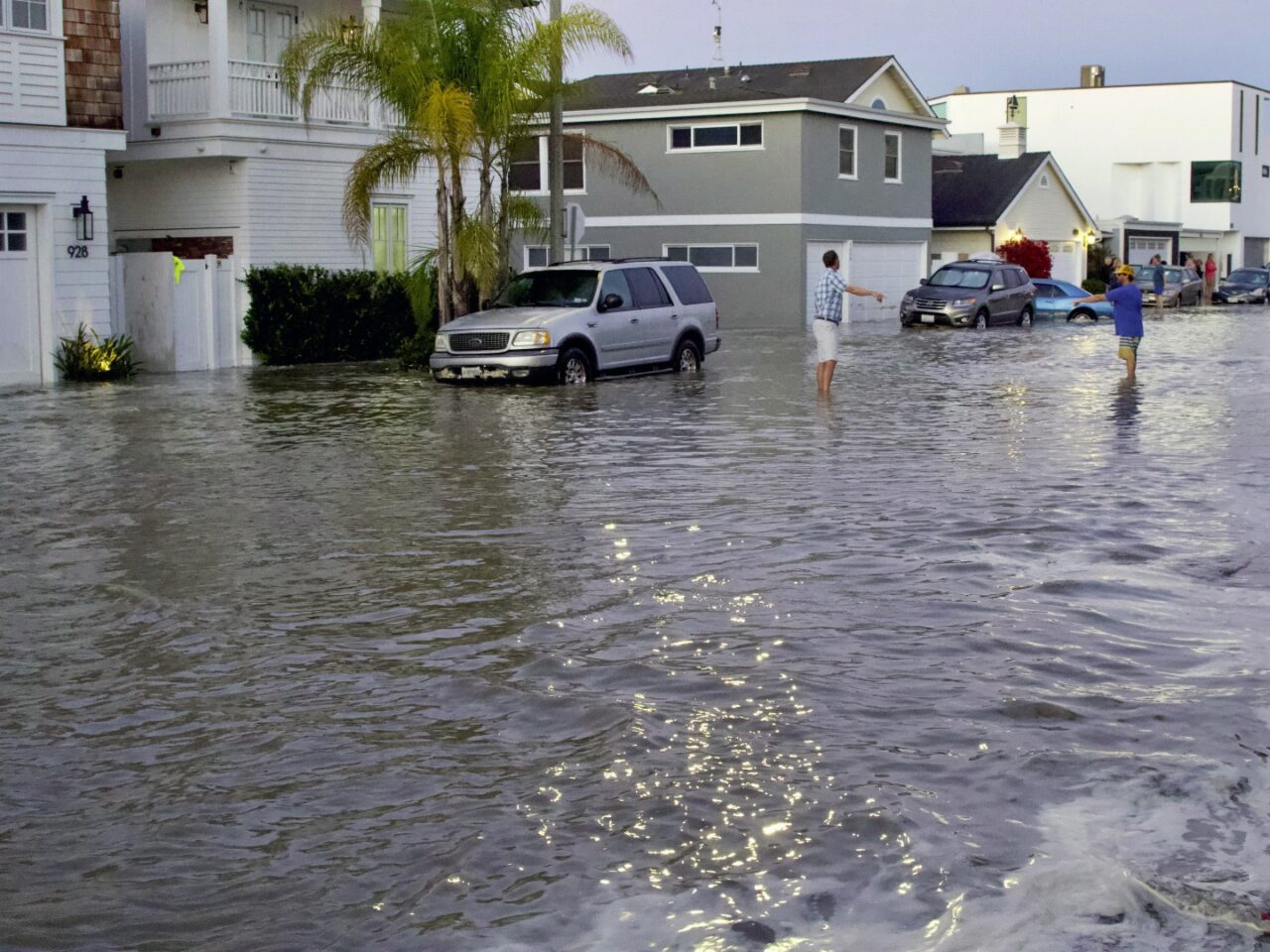 In fact, the opposite is true.
"A vulnerability map by the National Oceanic and Atmospheric Administration also identifies Orange Park, Southpoint, Englewood and Springfield as upon the most vulnerable, along with most of Northwest Jacksonville and all the urban core," Schindler reports.
Jacksonville resilience director Anne Coglianese spotlights the problem as being far more constant than it was years ago.
"We're anticipating a major increase in the number of extreme high tide days that we experience," Coglianese says. "Right now, it's roughly four every year. And we have projections that look at sea level rise that are saying it could get up to 40 to 60 days a year."
An extreme high tide would resemble "what we've seen in Downtown with tropical storm Nicole and Ian but seeing that without a major storm event. It would just be the static rise and fall of the tides that could do that."
Cuppa Jay
Start your day with the CEO of the local utility. That's the opportunity offered by the upcoming Cuppa Jax, which will host JEA CEO Jay Stowe Wednesday, March 1.
The event starts early: 8:00 a.m. at the Riverplace Tower. To get in is $15, and breakfast comes courtesy of Village Bread.
Stowe is proving to be a stabilizing force for JEA, hired in the wake of the Aaron Zahn era that saw a problematic and potentially extra-legal approach to privatization.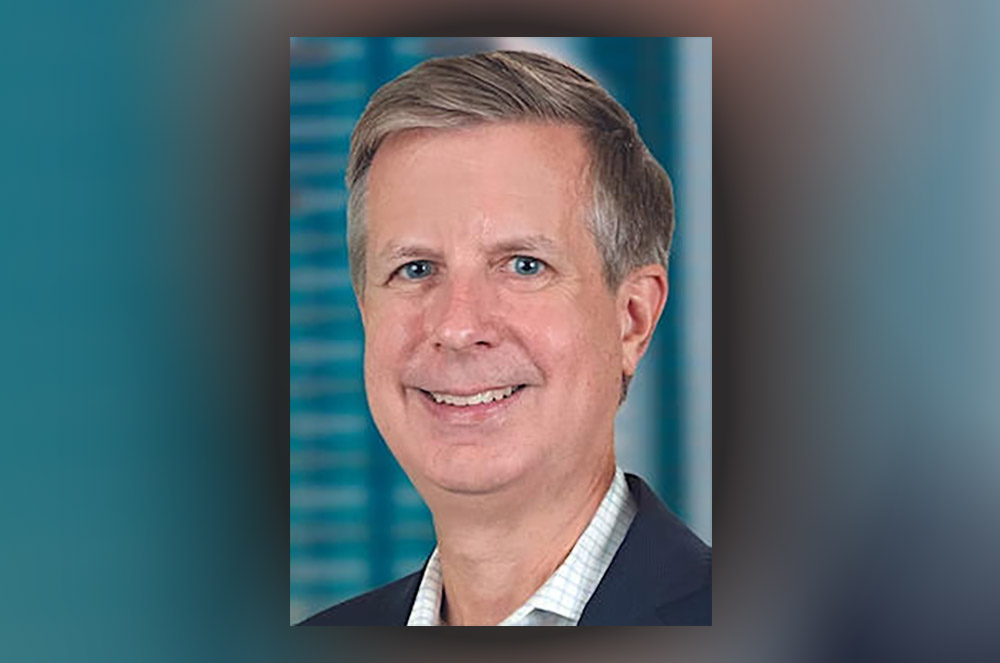 It's a process we are still seeing litigated in the current mayoral campaign.
"Stowe was named JEA's Managing Director and Chief Executive Officer in November 2020 and has served in the not-for-profit utility sector for more than 25 years. He has been focused on building a team of leaders to deliver on JEA's mission of improving lives and building community — which he believes is critical to JEA's ability to best serve its customers in the Northeast Florida region," reads the bio provided to Cuppa Jax.