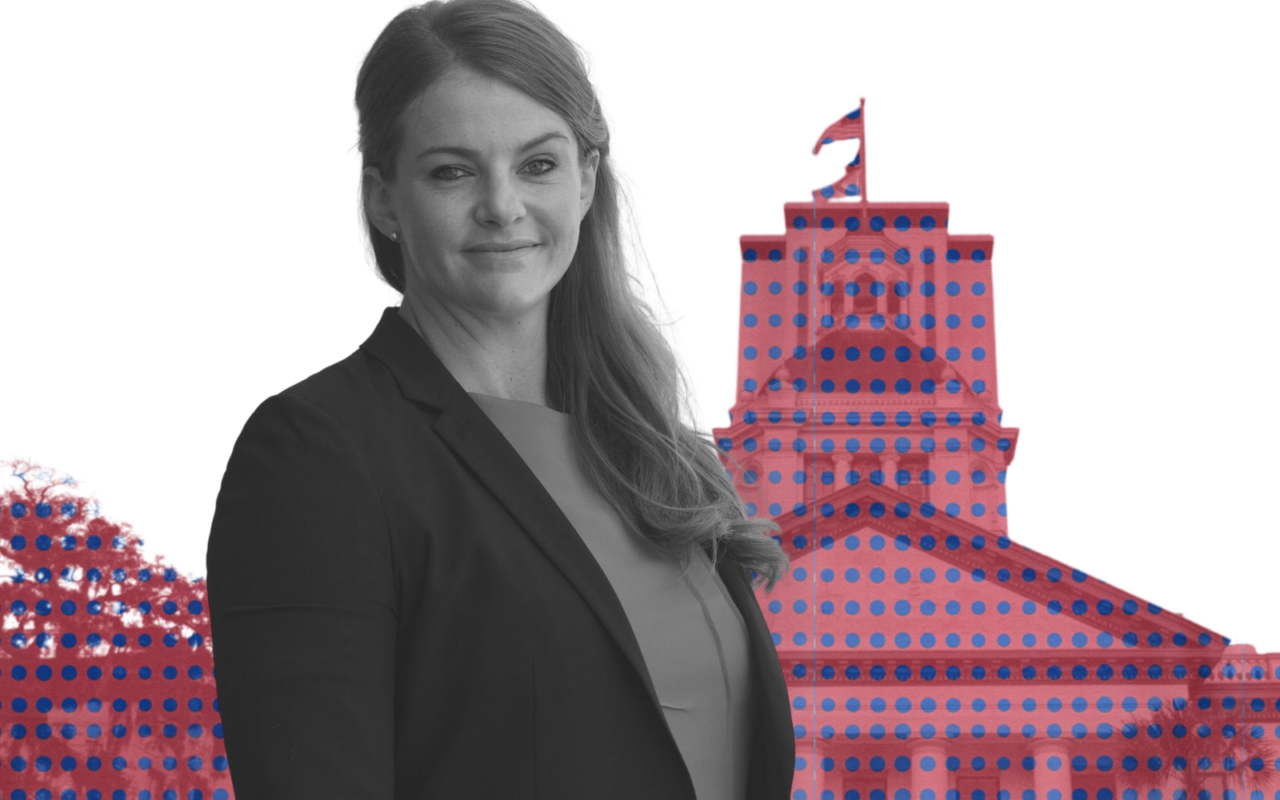 The incorporation of Siesta Key will also be a priority for the Sarasota Republican.
With a baby due halfway through the Legislative Session, Rep. Fiona McFarland is balancing her priorities. And motherhood isn't just changing how she manages time.
It's also influencing her legislative agenda. The Sarasota Republican wants to create a child care tax credit, something included in legislation (HB 1021) dealing with numerous facets of early learning. The reason for her passion becomes more visible each trimester.
"Having three babies in three years, I have learned so much," she said. "One of those things is that even in Sarasota County, child care is both outrageously expensive and rarely available."
McFarland remains on a waiting list with four different providers for her unborn child, something common in Southwest Florida for any child under the age of 2.
She's especially surprised by that, considering that Sarasota County has the second oldest population of any county in Florida.
In addition to seeking to provide financial assistance to families, the proposed bill also aims to make it far easier for facilities to operate.
"Every licensed day care in Florida has 437 points of inspection and they get inspected three times a year," McFarland said. "I don't think anyone could tell me, even at the Department of Children and Families, that all of those contribute to safety or quality education."
So she wants the Legislature to look at every item and see what's important to ensure high standards for Florida children, and which are simply a burden on providers.
That won't be the only bill on McFarland's plate. She's already taking a second run at helping the citizens of Siesta Key incorporate as a city.
The Sarasota County legislative delegation this year advanced a local bill to create a bare bones municipality. That's already a step farther than the legislation reached last year, when a divided county delegation stopped it from ever being heard in Tallahassee.
This year's success was, as much as anything, a sign of the different makeup of the delegation post-redistricting. But some of the opponents of the bill still will have a vote when it gets heard in the Capitol.
"It's a big deal to make a city," McFarland acknowledged. She anticipates some resistance in the House, but feels optimistic the demonstrated groundswell of support from residents in her district will sway lawmakers.
"A general refrain among legislators is to be hesitant with creating a taxing authority and new layer of government, which is a very valid concern," she said.
She will also make sure money that has been promised for New College of Florida makes it to the campus in her district. The school has seen a change in leadership and a courting of controversy since Gov. Ron DeSantis appointed six new trustees there. Now, close ally Richard Corcoran, DeSantis' former Education Commissioner, has been hired as Interim President.
McFarland certainly has heard pushback from the traditionally liberal student body. Many of those frustrated with the change, she fears, don't trust her as an advocate for the school, as she is a Republican.
But McFarland said her focus right now is on funding for the school. DeSantis promised $15 million in his budget for New College after vetoing millions in spending at the school over the years, including appropriations sponsored by McFarland. The school has also requested Public Education Capital Outlay (PECO) funding that was never given to the school.
"They have about $51 million of deferred maintenance, and when I say that, I'm not saying a roof is 30 years old. I mean that 60% of the dorms are uninhabitable with black mold."
She wants that to be cured in the budget process this year, and hopefully set the college forward with a healthy new vision.