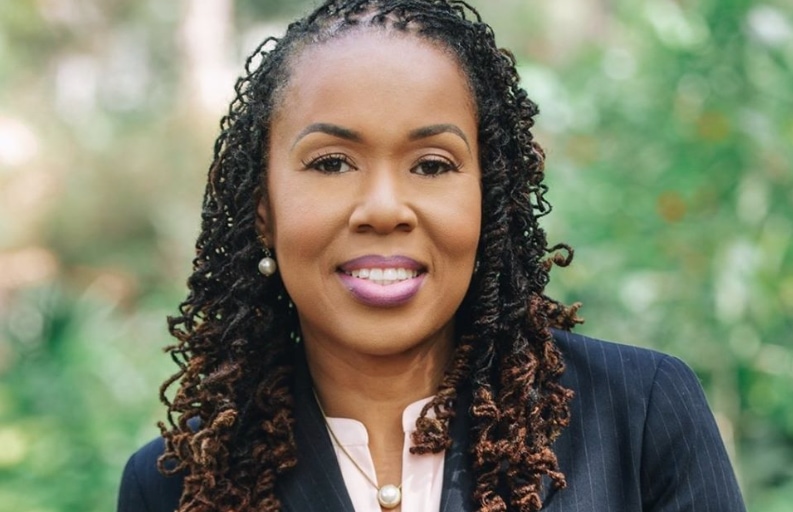 His office wants to know why Keith Melvin Moses, the suspected Pine Hills shooter, was on the street.
Gov. Ron DeSantis' Office has demanded answers from State Attorney Monique Worrell about a murder suspect's prior record.
Following shootings in Pine Hills that left three dead and two injured, he wants to know why the suspect was still on the street.
"The failure of your office to hold this individual accountable for his actions — despite his extensive criminal history and gang affiliation — may have permitted this dangerous individual to remain on the street," reads a letter from Ryan Newman, DeSantis' General Counsel.
The Orange County Sheriff's Office arrested 19-year-old Keith Melvin Moses on Feb. 22. He faces three charges of first-degree murder following the killings of 38-year-old Natacha Augustin, broadcast news reporter Dylan Lyons and 8-year-old T'yonna Major in three separate shootings.
He also faces two charges of attempted murder following the shooting of photojournalist Jesse Walden and of Major's mother, whose name has not been released.
Moses' extensive criminal history has prompted questions from U.S. Sen. Rick Scott and criticism from DeSantis in press conferences. Some of Moses' prior arrests date back to when former State Attorney Aramis Ayala served as State Attorney for the 9th Judicial Circuit.
But the letter from Newman notes an arrest on drug charges as recently as Nov. 12, 2021 where his arrest affidavit noted a history of attempted murder and robbery charges, and the presence of ski masks when he and two others were arrested.
"Tragically, despite the clear threat that Mr. Moses posed to our community, you apparently made the decision not to pursue charges against him," Newman's letter states.
The letter makes clear DeSantis could take punitive action against Worrell or her office.
"As we seek to learn valuable lessons from this heartbreaking event, we must determine if Mr. Moses was enabled by gaps in our sentencing laws that must be corrected, or, to be frank, your office's failure to properly administer justice," the letter reads.
DeSantis' office requested all reports and internal communications about decisions related to past handling of cases involving Moses, including any juvenile records. That includes communication between law enforcement and prosecutors surrounding Moses' 2021 arrest.
Beyond that case, the letter also asks for information on the number and circumstances of individuals who were arrested for felonies or violated probation who had prior criminal histories but were not prosecuted in the circuit.
The office gives Worrell until March 14 to provide that information.
Worrell spoke to Spectrum News 13, Lyons' employer, about criticisms from DeSantis and Scott earlier this week.
"Any implication that my office does not prosecute cases is not based in fact," she said. "Since January, we have prosecuted close to 3,000 cases, and that is since January of this year. Thirty-five jury trials have taken place. Several of those have resulted in life sentences, so not only do we prosecute cases, we take violent crime very seriously."