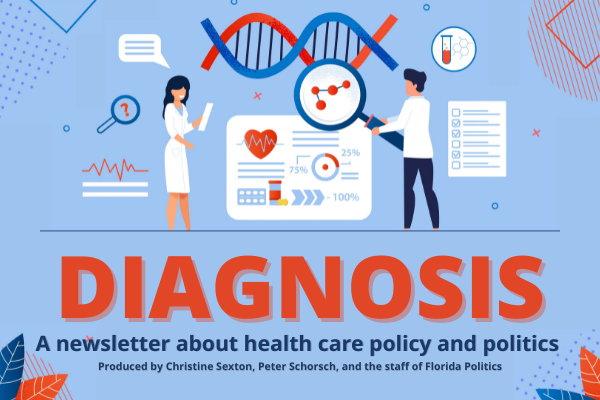 It's time again to check the pulse — of Florida's health care policy and politics.
Welcome back to Diagnosis, a vertical that focuses on the crossroads of health care policy and politics.
— Delayed again —
The wait and watch continues for an important state health care contract.
The Agency for Health Care Administration pushed back the date for when it will announce which of the five vendors it will choose for a seven-year, $33 million information technology contract. According to a website the winning contract will now be announced on March 31.
AHCA was expected to announce which vendor submitted the winning bid to its invitation to negotiate for a provider services module on Feb. 28. Gainwell Technologies, Optum, HHS Tech Group, FEI Systems, and Digital Harbor Inc. each submitted responses to the ITN.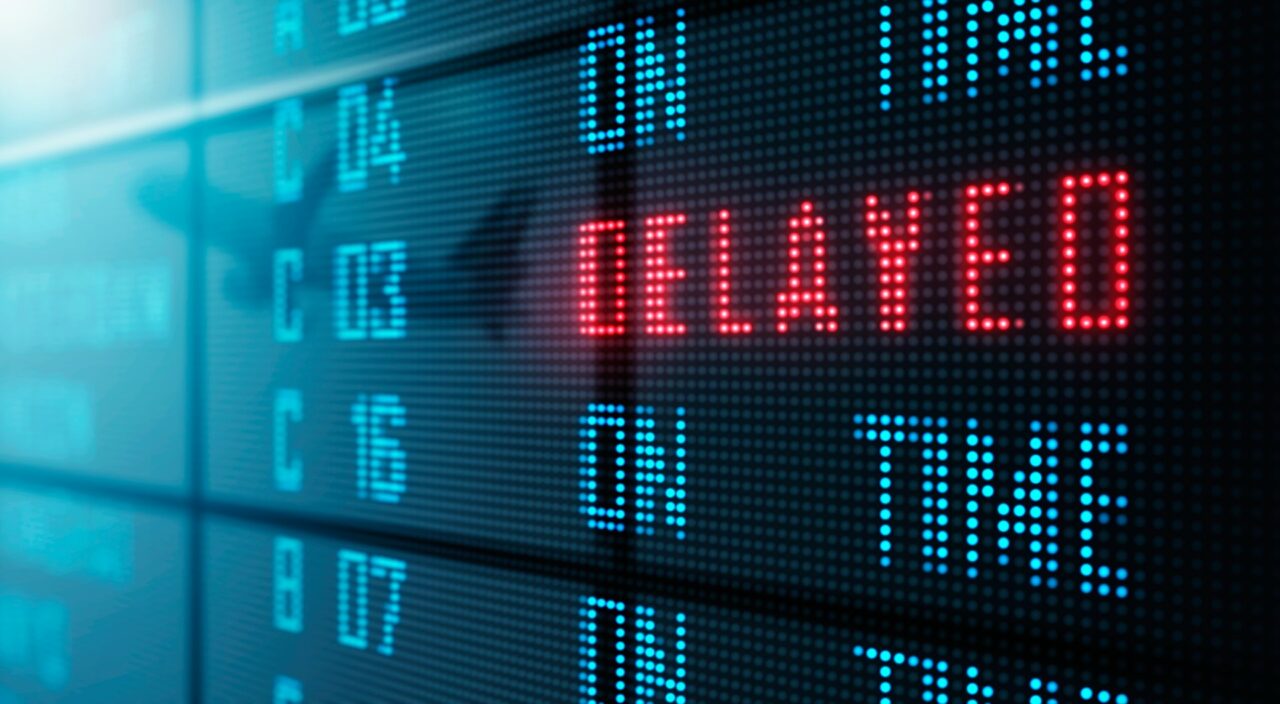 The provider services module will electronically capture, confirm, and process provider enrollment applications (both initial and renewal), including an automated screening and monitoring component to support state and federal requirements, according to a review of the ITN.
The provider services module is one of three Medicaid information technology contracts AHCA has been negotiating as it rebuilds the current Medicaid Management Information system with a new modular Medicaid management system dubbed Florida Health Care Connections (FX).
The trio of contracts are worth more than $320 million.
The provider services module ITN initially was published in 2021. The announcement date has been pushed back at least four times.
And speaking of ITNs … AHCA still has not dropped its highly anticipated Medicaid managed care invitation to negotiate.
I welcome your feedback, questions and especially your tips. You can email me at [email protected] or call me at 850-251-2317.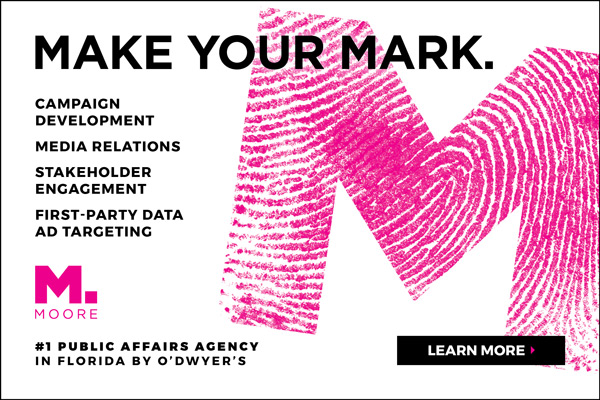 — The watchdog —
AARP has partnered with a University of South Florida professor to provide lawmakers and the public with a history of Florida's nursing home staffing requirements, the impact those requirements have had on the quality of care at long-term care facilities, and the state's decision to pare the requirements back.
The analysis provides a compilation of peer-reviewed studies and serves as a primer of sorts for upcoming additional analysis of how recently enacted legislation that allows nursing homes to reduce required nursing hours impacts residents' care.
"Florida families deserve peace of mind that those in nursing homes receive the high-quality care they need, so AARP has committed to be a watchdog on this issue," AARP Florida State Director Jeff Johnson said, adding that "this first-of-its-kind report is a starting point for a much larger conversation about what Florida must do to provide superior care to our increasing population of elders with rising levels of need."
AARP Florida commissioned USF's Dr. Lindsay Peterson to produce the analysis. In the coming months, she will also review self-reported industry data as well as inspection reports to see if the state's decision in 2022 to lower mandated nursing care requirements impacts residents' quality of care.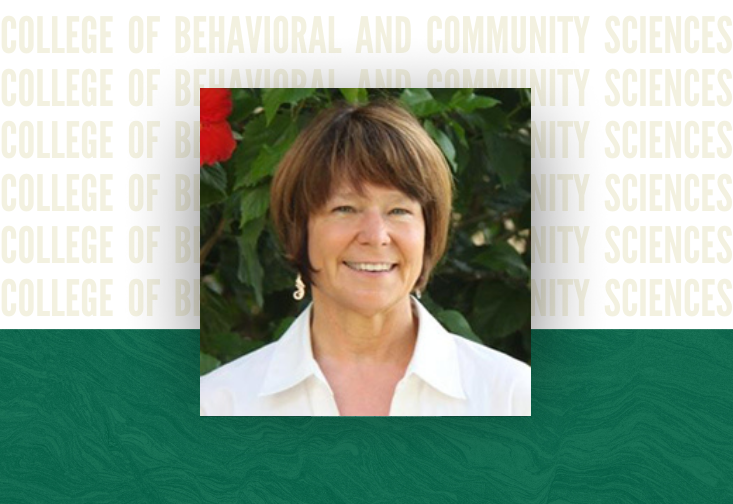 Amid a contentious battle over insurance affordability, lawsuits and nursing home resident's rights, the state in 2001 increased minimum nursing staffing requirements from a low of 2.3 hours per day to 3.9 hours a day, including 2.9 hours of mandated CNA care. Moreover, the Legislature bumped Medicaid reimbursements to nursing homes to pay for the requirement.
The mandate was phased in over time and by 2003 lawmakers had provided funding to increase daily staffing requirements to 3.6 hours per resident (2.6 from CNAs and 1 hour from either licensed practical nurses or registered nurses.)
CMS that year also commissioned a national study indicating that residents needed 4.1 hours of staff care daily (0.75 hours for RNs, 0.55 hours for LPNs, and 2.8 hours for CNAs), recommendations that according to the AARP analysis were confirmed by research in 2004 and 2011.
Florida's required CNA hours exceeded what CMS recommended but it's worth noting that Florida's law combined LPNs and RNs into one "licensed nurse" category, with no LPN or RN minimum requirement.
But efforts to reach 3.9 hours thereafter not only stalled but lawmakers began to back off the commitment made in 2001.
In 2006 lawmakers increased the minimum CNA staffing to 2.9 hours but altered how the facilities calculated the CNA time, changing it from a daily average to a weekly average. According to the analysis, the "time spent with each resident every day could dip to 2.7 hours as long as the daily average for the week was 2.9 hours." The daily, per resident LPN/RN requirement remained at 1 hour.
Four years later, the Legislature again revised how required nursing hours would be calculated. CNAs were still required to provide each resident with at least 2.7 hours of care every day but were no longer subject to the daily 2.9 daily average. Instead, lawmakers required that each resident receive a weekly average of at least 3.9 hours of care per day from either a CNA, LPN, or RN.
And in 2011, the Florida Legislature lowered the daily CNA staffing minimum to 2.5 hours per resident and dropped the combined CNA/LPN/RN minimum to 3.6 hours per resident.
After several unsuccessful efforts by the nursing home industry, the Legislature agreed in 2022 to lower the daily CNA minimum of direct care from 2.5 hours to 2 hours and moreover changed the definition of direct care staff to include a broader array of providers.
"We just don't really know what this is going to do. There is a ton of research that shows nursing staff makes a difference," Peterson said, adding that LPNs and CNAs are trained to detect if a resident's condition is worsening.
"Nurses are specifically trained to do this. And this is directly related to care. … Other staff are not trained to do these same things. They are trained to do other things. So we just don't know, and this is what we want to find out. As we go forward, what happens when we bring these other staff into the mix?"
— Transparency coming? —
Speaking of nursing homes, sources tell Florida Politics a "transparency" bill is in the works.
Representatives from the state's trial bar, two statewide nursing home industry groups, SEIU (which has a large CNA contingency), and AARP Florida have been meeting to discuss the nuances of a bill that will be sponsored by Sen. Lauren Book and Rep. Michele Rayner.
Proponents say they have been meeting with legislative leaders as well as future leaders to discuss the proposal which will protect nursing home workers from liability if they are following a directive from a superior. The bill also will require an annual report to the Governor, Senate President and House Speaker regarding the success of the personal care attendant (PCA) program.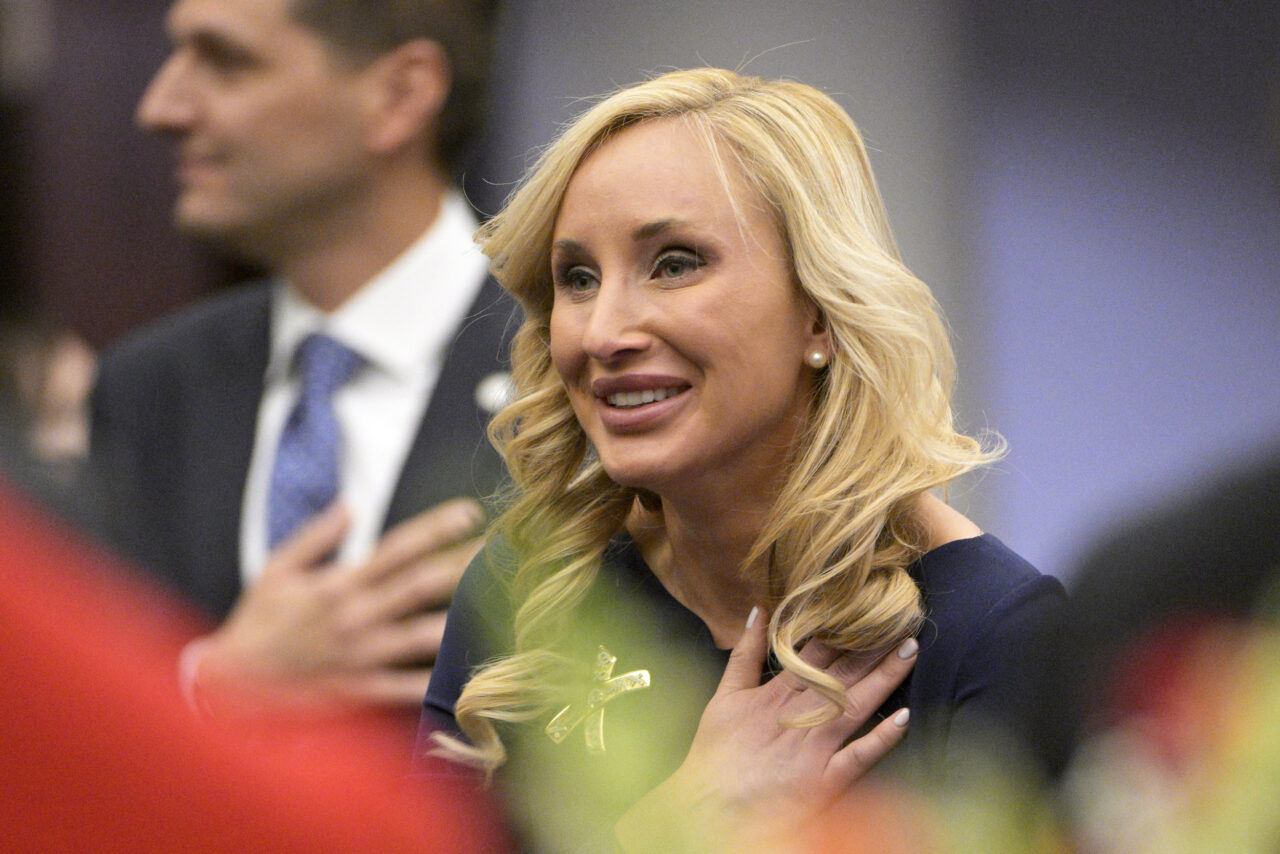 Specifically, the bill will require reporting of how many PCAs take and pass the CNA exam after their four-month initial employment; any adverse actions related to patient care; how many PCAs who have become CNAs are employed and remain employed each year; and the turnover rate of PCAs at nursing facilities.
House Health Care Appropriations Subcommittee Chair Sam Garrison sponsored the PCA bill in 2021. He told Florida Politics Tuesday that he is a proponent of health care transparency.
"From the moment I got to Tallahassee, health care transparency is a really big deal to me and that includes all areas of health care. I am equal opportunity in that respect," Garrison said. "I think it's a critical component to any healthy system that there be transparency in all aspects of health care."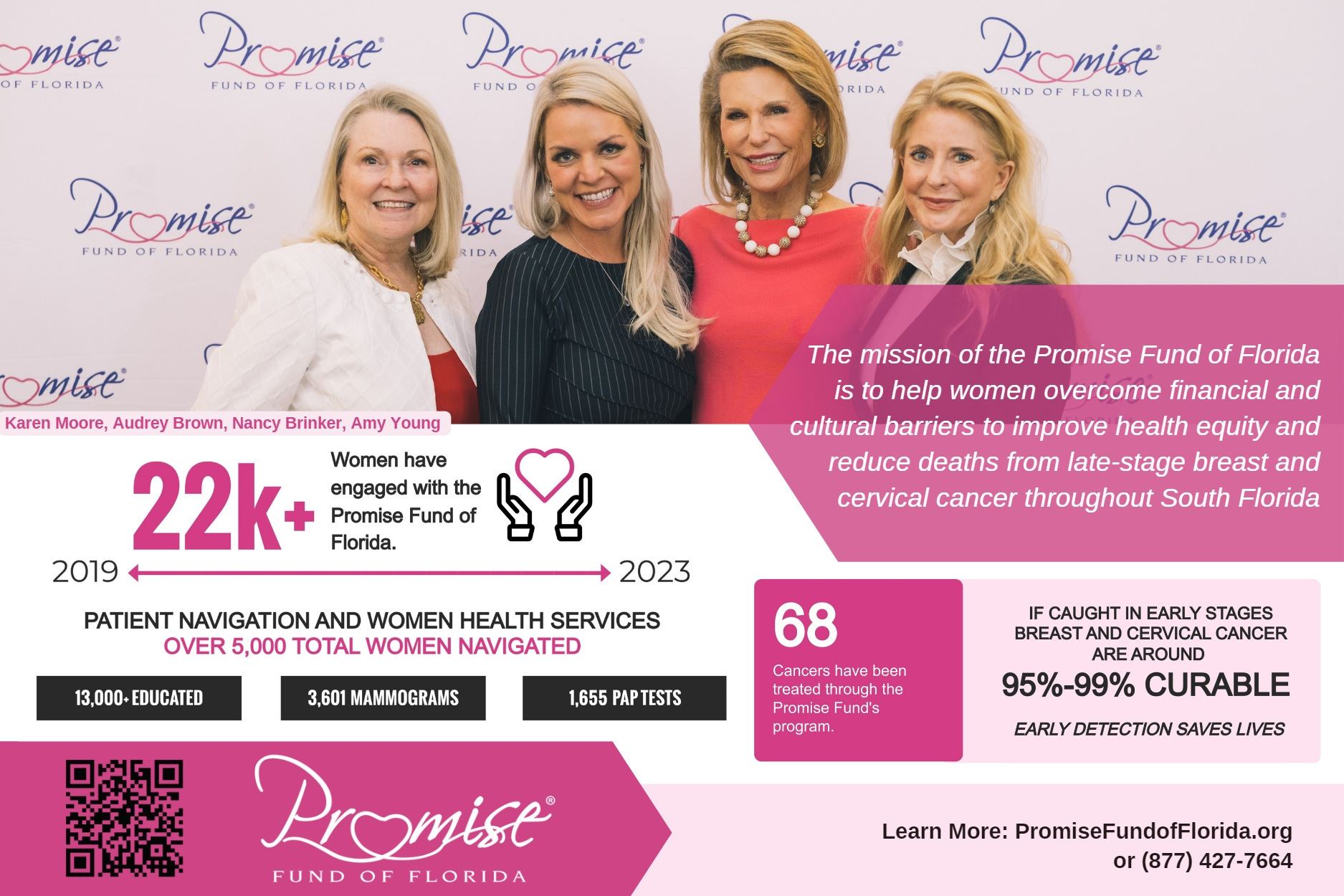 — Growing list —
While the Florida Legislature debates the merits of who can identify themselves as medical doctors and physicians in advertisements, the state pharmacy board is moving to expand the list of chronic conditions that certain pharmacists can treat including hepatitis C, multiple sclerosis and heart failure.
The Board of Pharmacy Rules Committee meets with members of the Florida Board of Medicine and Osteopathic Medicine on March 6 to revisit the list of chronic health conditions that certain pharmacists can treat through a collaborative practice agreement with a physician.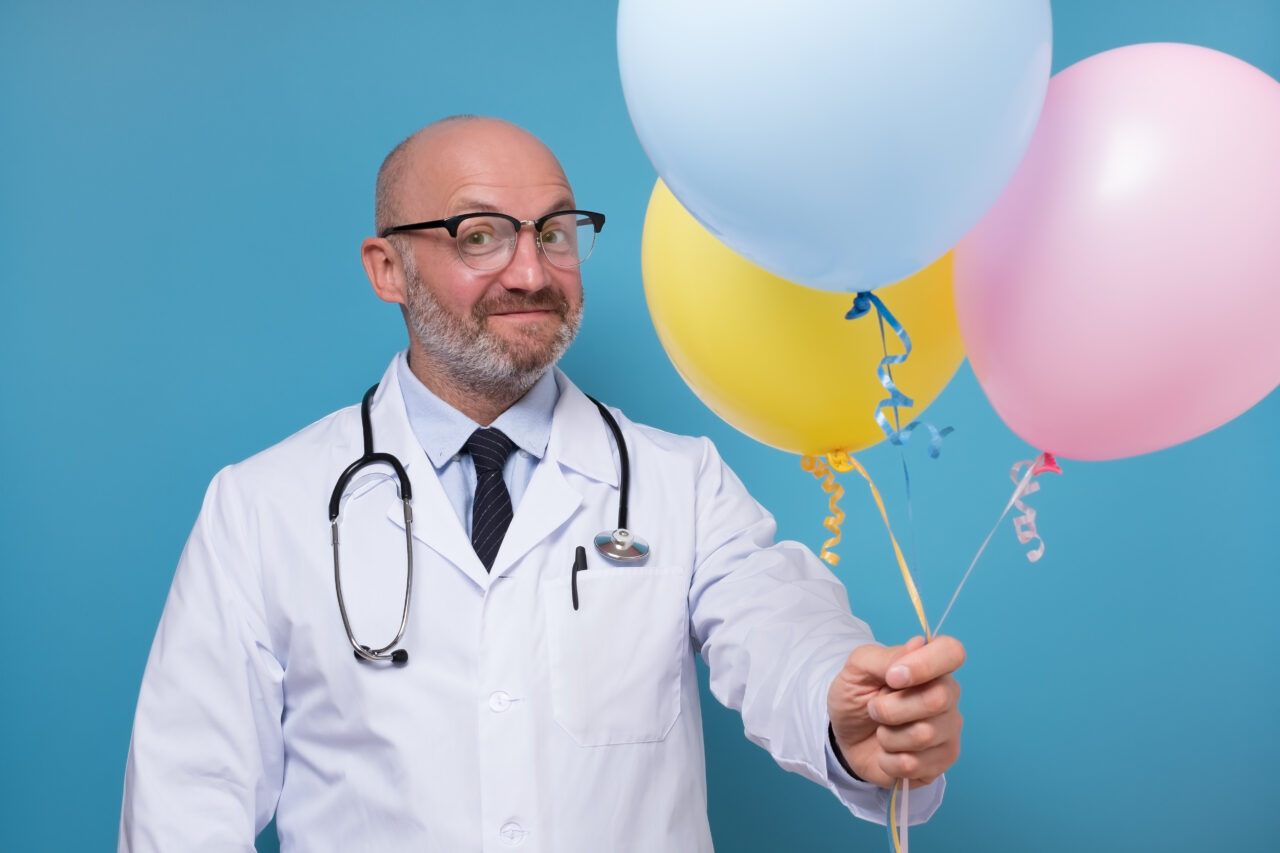 The 2020 law specifically named arthritis, asthma, chronic obstructive pulmonary diseases, type 2 diabetes, HIV or AIDS, and obesity. It also allowed the Board of Pharmacy, in consultation with the two medical boards, to add additional conditions through the rule.
The Board has adopted a rule that adds hyperlipidemia, high blood pressure, anticoagulation management, nicotine dependence, and opioid use disorder to the list.
Now the Board of Pharmacy wants to consider amending the list to include hepatitis C, a request, according to board documents, made by Lee Health. The agenda notes that the Board of Pharmacy also will be discussing adding multiple sclerosis and heart failure to the list.
Drs. Hector Vila and Gregory Coffman will represent the Board of Medicine and Drs. Tiffany Sizemore DiPietro and Monica Mortenson will represent the Board of Osteopathic Medicine.
In order to treat the conditions, a pharmacist must have a collaborative pharmacy practice agreement in place and at a minimum hold an active and unencumbered Florida license; have earned a degree of doctor of pharmacy or have completed five years of experience as a licensed pharmacist and have completed an initial 20-hour course approved by the Board of Pharmacy and the two medical boards.
— Happy, happy, joy, joy —
Good news and bad news.
No Florida city made the 2023 list of Happiest Cities released by WalletHub this week.
That's the bad news.
The good news? Pembroke Pines ranked No. 37 on the list. It was the highest-ranked Florida city.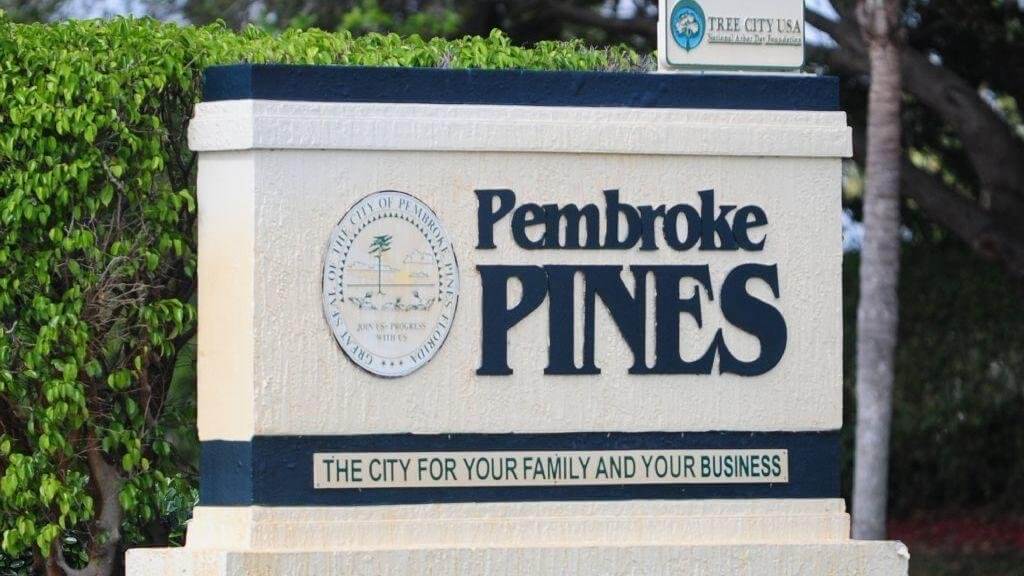 Cape Coral was the second happiest city in Florida, ranking No. 52 on the WalletHub list followed by Ft. Lauderdale (53), Tampa (61), Miami (66), Orlando (75), St. Petersburg (84), Hialeah (86), Tallahassee (95) and Jacksonville (111).
In compiling the list WalletHub compared more than 180 of the largest U.S. cities across 30 key indicators of happiness. The data set ranges from depression rate, the share of adults feeling productive, income growth and unemployment rates.
Two California cities, Fremont and San Jose, took the top two ranks in the WalletHub survey and Madison, Wisconsin, was ranked third.
WalletHub released the study in advance of the March 20 observance of International Day of Happiness.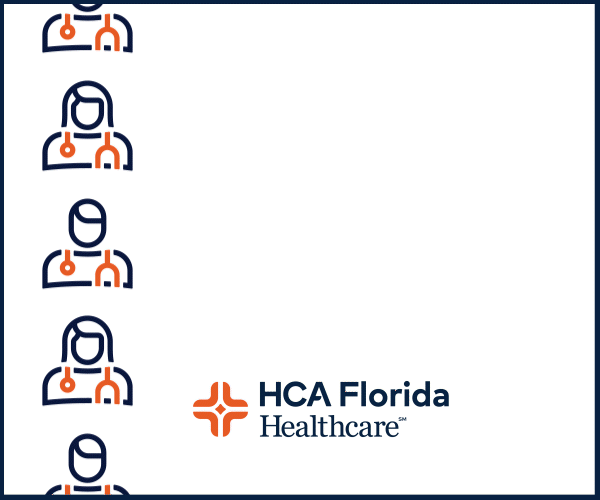 — RULES —
— AHCA proposes amending Rule 59B-12.001 regarding bone marrow transplant procedures to update procedures based on recommendations from the Bone Marrow Transplant Advisory Panel. More here.
— AHCA proposes amending Rule 59A-3.270 to update Quality Measures and Patient Safety Information, AHCA Form 3190-2001OL, April 2021 to align with statutory requirements. More here.
— The Division of Medical Quality Assurance proposes amending Rule 64B-2.001 regarding payment of Florida Birth-Related Neurological Injury Compensation Association assessment payments to practitioner profiles of medical doctors and osteopathic physicians. More here.
— The Board of Hearing Aid Specialists proposes Amending Rules 64B6-6.002, 64B6-6.008; 64B6-6.009 and 64B6-6.010 to comply with federal rules. More here.
— The Board of Hearing Aids Specialists proposes amending Rules 64B6-7.002 and 64B6-7.004 to comply with federal rules. More here.
— The Board of Nursing proposes amending Rules 64B9-12.002 64B9-12.003 64B9-12.004 64B9-12.005; 64B6-6.002; 64B6-7.002 regarding the scope of practice for Licensed practical nurses. More here.
— The Board of Optometry proposes amending Rule 64B13-3.009 to clarify the requirements for acceptable terms, titles or abbreviations for all advertisements. More here.
— LOBBYISTS —
— Rob Bradley, Travis Cummings, Oak Strategies: Florida Association of Health Plans, University of North Florida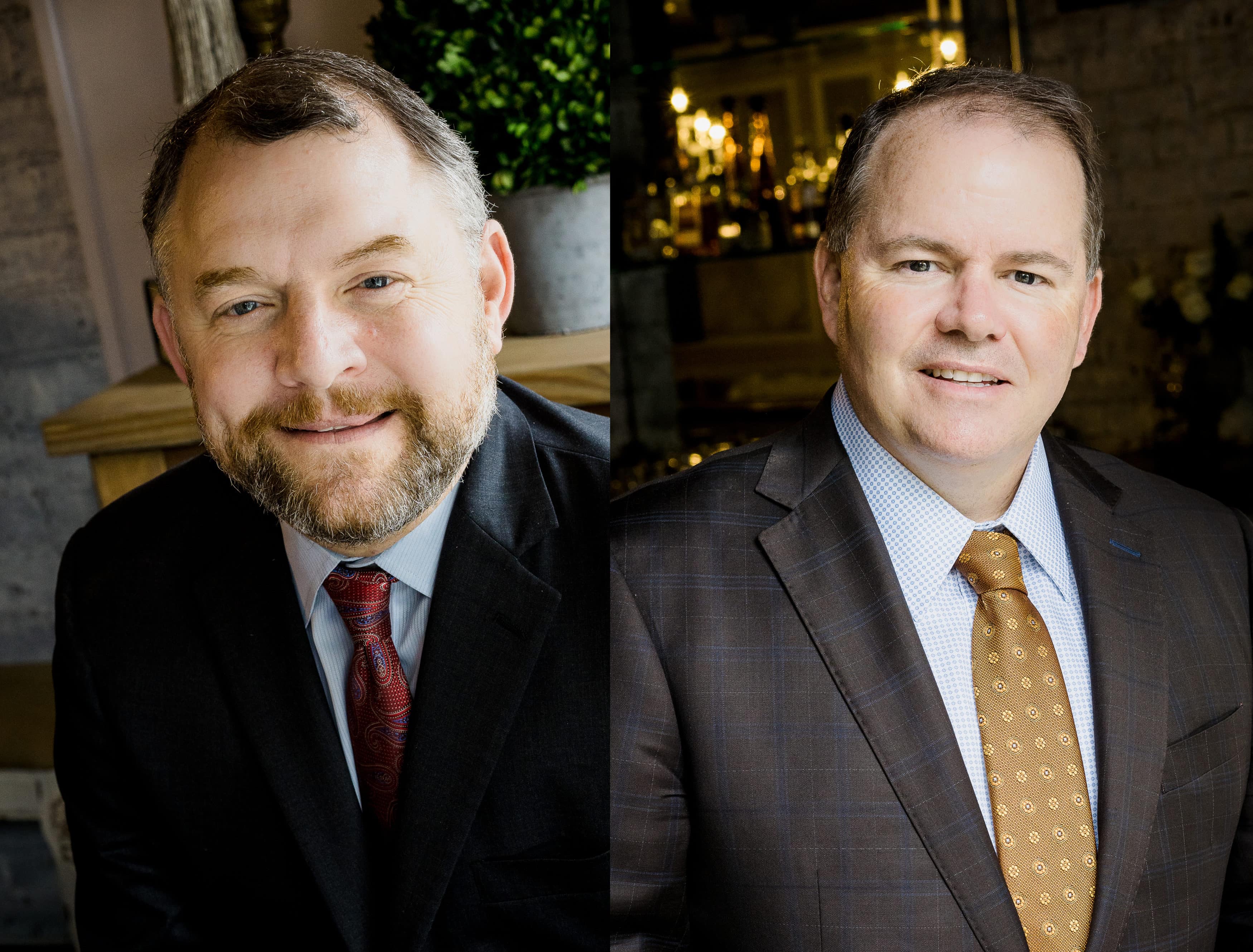 — Kimberly Driggers, Driggers Law: Florida Chiropractic Association
— Kevin Guthrie: Division of Emergency Management
— Fred Kittinger: University of Central Florida
— Bill Rubin, Heather Turnbull, Melissa Akeson, Jacqui Carmona, Erica Chanti, Kevin Comerer, Jodi Bock Davidson, Rubin Turnbull & Associates: Women's Foundation of Florida, Patriot Voices
— Jessica Schmor: Associated Industries of Florida
— Mary Thomas: Florida Medical Association
— Robert Vogan: Embrace Families
— Mike Yaworsky: Office of Insurance Regulation
As always, a hat tip to LobbyTools.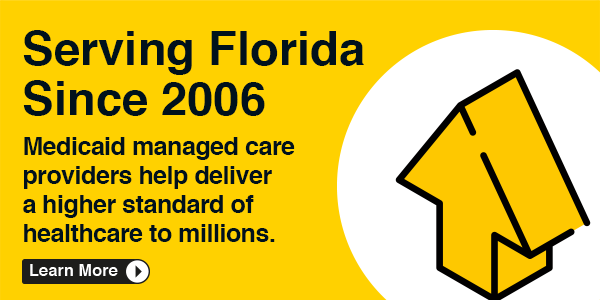 —ETC —
— Florida's Congressional Democrats sent a letter to Gov. Ron DeSantis asking him to prevent a mass disenrollment of children, postpartum parents and individuals amid complex care, such as chemotherapy or other treatments, and other Floridians as the state begins to return its Medicaid program back to pre-pandemic operations. U.S. Rep. Kathy Castor led the efforts which included support from Jodi Ray, with Florida Covering Kids & Families, University of South Florida College of Public Health; Sadaf Knight, Florida Policy Institute CEO; and Joan Alker, Georgetown University Center for Children and Families Executive Director.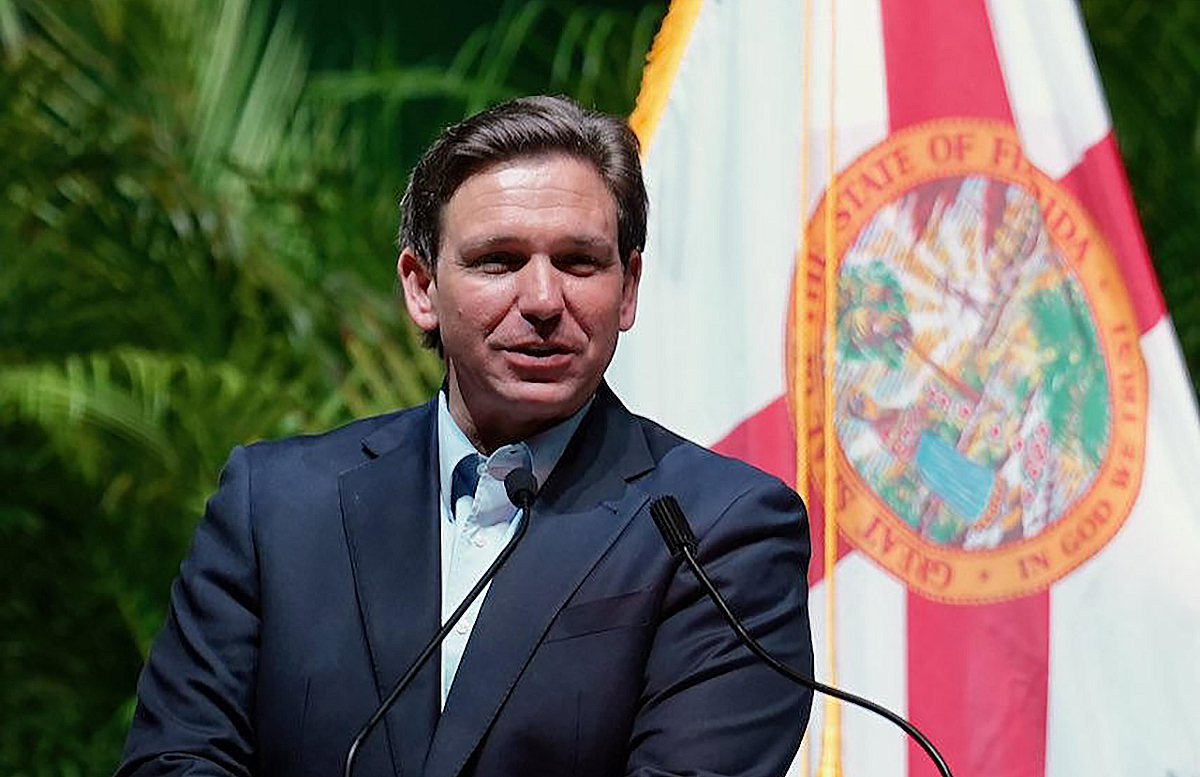 — AHCA has accepted letters of intent (LOI) for the March 29 batching cycle from ARC Hospice of Florida to build a new hospice program in Franklin, Alachua and Orange counties. LOIs are the first step in the certificate of need process. All potential entities interested in obtaining a CON must submit a LOI. But the LOI is not binding and entities that submit LOIs are not required to apply for a CON. More here.
— HCA Healthcare announced that the company and the HCA Healthcare Foundation gave a total of more than $44 million to community organizations in 2022, including $1.25 million it provided after Hurricane Ian made landfall on the west coast of Florida. This includes HCA Healthcare and HCA Healthcare Foundation contributions to organizations focused on disaster relief, health equity, access to health care careers and community needs, as well as matching gifts that support colleague charities of choice. The $44 million is $3 million more than what was given in 2021.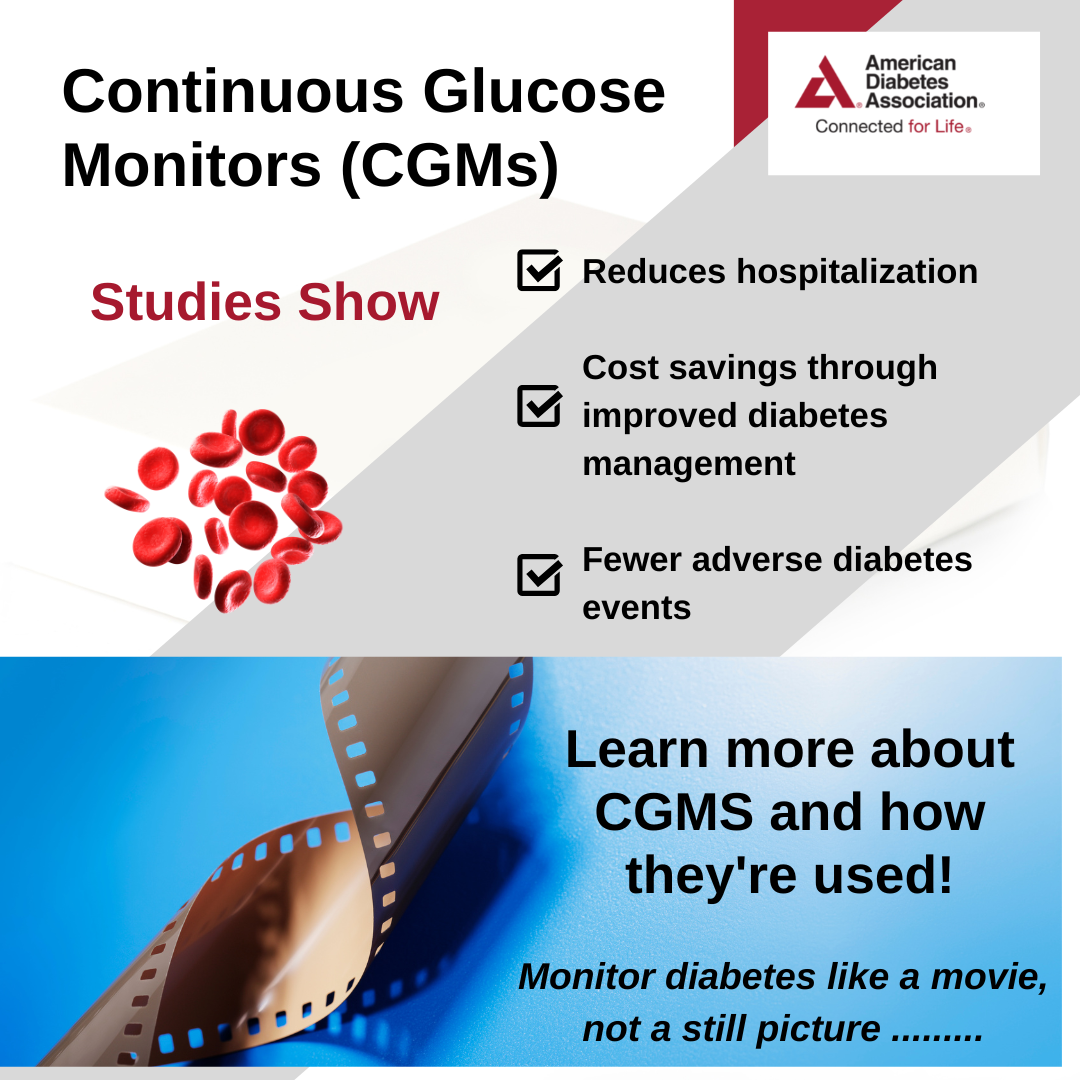 — ROSTER —
— Reinhold Schmieding is the founder and president of Arthrex, a surgical device maker based in Naples. Schmieding was listed with a $6.2 billion net worth on the Bloomberg Billionaires Index as of Feb. 21.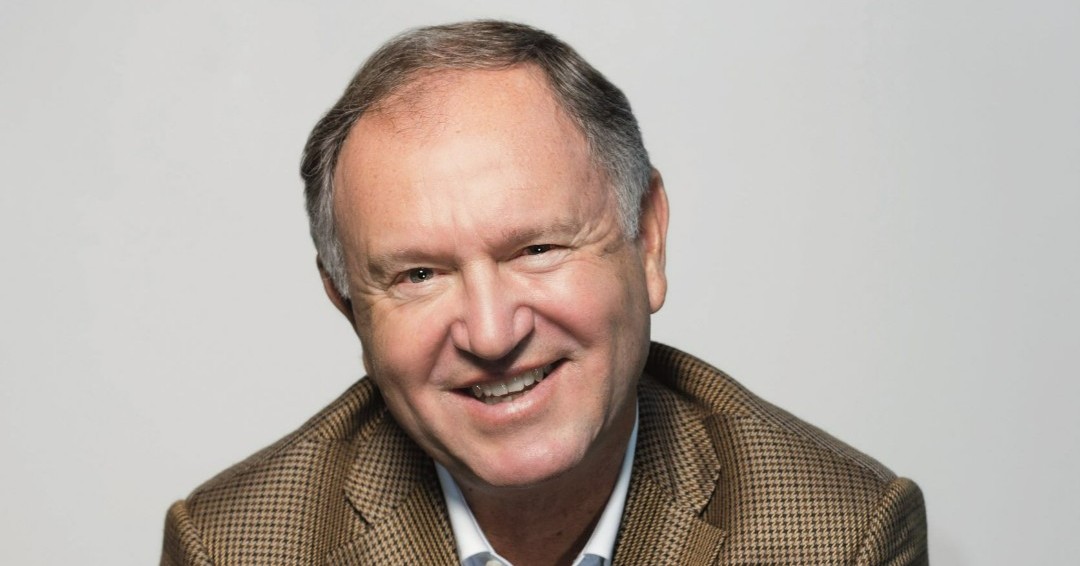 — Man Le, M.D., joins Marcus Neuroscience Institute, as a pain management physician. The Marcus Neuroscience Institute operates out of the Boca Raton Regional Hospital, part of Baptist Health. Le specializes in anesthesiology and pain management, including treatment for chronic spinal pain. He is fluent in English and Vietnamese.
— Barry L. Skolnick was elected Chair of the Executive Board of Trustees at Mount Sinai Medical Center in Miami Beach.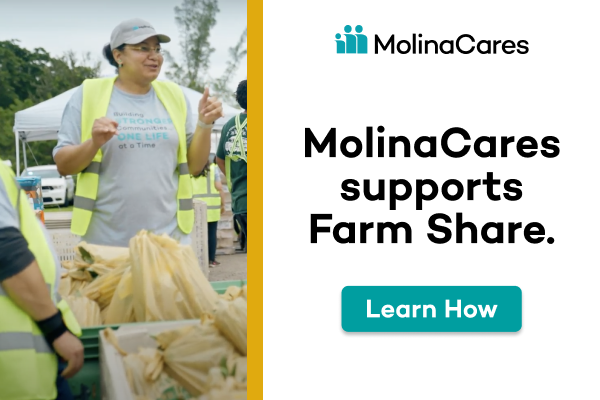 — ICYMI —
In case you missed them, here is a recap of other critical health care policy stories covered in Florida Politics this past week
—Tossed: Florida elected officials can still lobby for clients while in office. Judge Beth Bloom issued a preliminary injunction against the part of the lobby ban that applies to lawmakers, statewide elected officials, City Councilmembers, County Commissioners and other members of elected boards with taxing authority while they are in office. The ban infringes on elected officials' First Amendment rights, she ruled. Miami-Dade County Commissioner Rene Garcia, Palm Beach County Commissioner Mack Bernard, Leon County Commissioner Bill Proctor and South Miami Mayor Javier Fernandez brought the lawsuit.
—Undeterred: A pair of Democrats are working to enshrine the right to an abortion into Florida law. State Sen. Lori Berman and Democratic Rep. Rita Harris filed bills (SB 1076/HB 1033) that would provide a civil cause of action for anyone who is deprived of access to an abortion under Florida law. The bills also move to alter the current law to strike the 15-week ban on abortions that was passed by the Legislature in the 2022 Session. It also makes changes to laws. "Each person has the fundamental rights to choose or refuse contraception or sterilization and to choose to carry a pregnancy to term, to give birth to a child, or to have an abortion in accordance with chapter 390," the bills read.
—The new opioid? Proposed regulations on the sale of kratom to people under the age of 21 are moving through the Legislature. Kratom is a consumable plant the Food and Drug Administration says has addictive effects like morphine.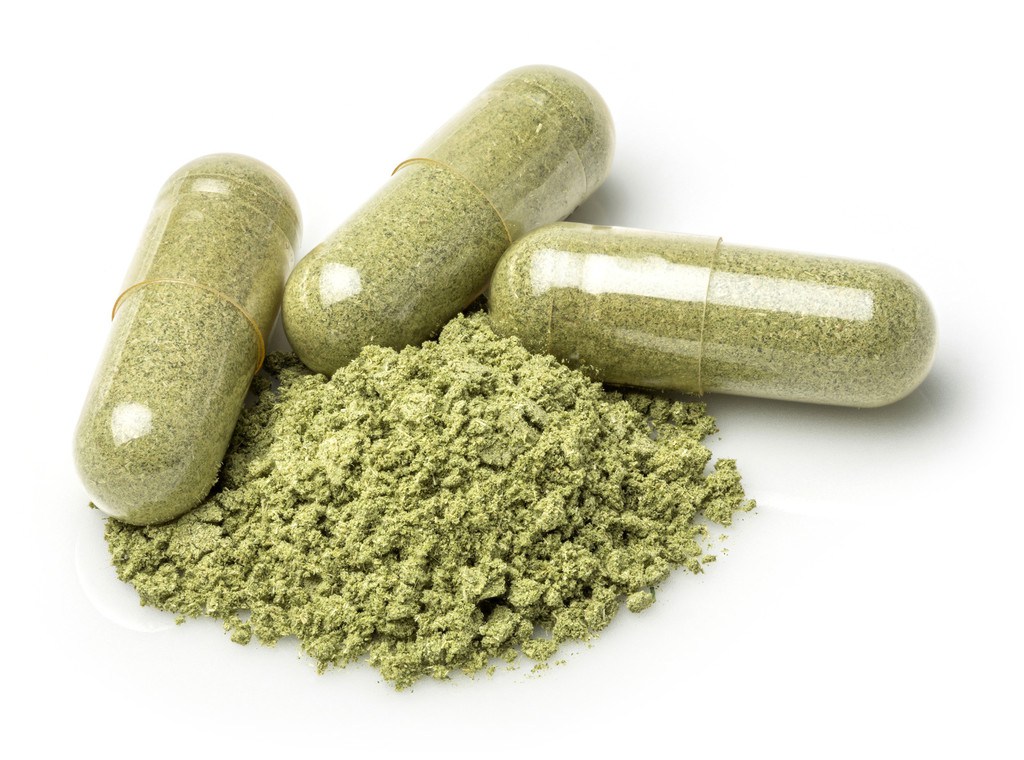 —Tort and health care: The House is pushing ahead with changes that would place new limits on lawsuits and make it harder for people to sue insurance companies or win damages in complicated lawsuits. In regard to health care, the bill creates a new section of law that would limit what the jury can see in terms of a plaintiff's past medical expenses. If the plaintiff is insured, the jury will see the amount the health insurer is obligated to pay to satisfy the plaintiff's medical treatment, plus any co-payments or deductibles. If the plaintiff is uninsured, the jury will see the Medicare reimbursement rates that were in effect at the time of the trial. If there is no applicable Medicare rate for a service, the bill sets the fees at 140% of the Medicaid rate.
—Put on notice: One of America's largest reproductive rights groups is calling out Republican U.S. Rep. María Elvira Salazar for what the group is calling "extremist" positions on abortion. EMILY's List added Salazar to a list of 22 other incumbent Washington lawmakers who are now "On Notice" for 2024. The group is vowing to put money behind candidates vying to unseat them next year. So far, Salazar is the only member of Congress from Florida to make the Washington-based group's list for the next election cycle. But if the group remains consistent with prior versions of the list Salazar also appeared on, that won't likely be the case come Election Day.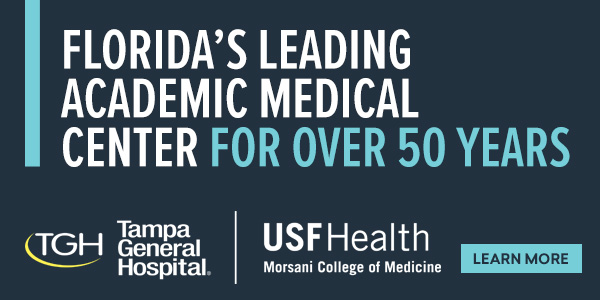 — FOR YOUR RADAR —
Aside from coverage by Florida Politics, these stories are worth your time.
—"Judge stands by dropping case against Broward nursing home boss in hurricane deaths" via Grethel Aguila of the Miami Herald — A judge doubled down on his decision to dismiss the case against the nursing home administrator who was accused of causing the deaths of 12 patients after Hurricane Irma left the facility without power for several days. On Friday, Broward Judge John J. Murphy III dismissed the charges against Jorge Carballo, citing that prosecutors hadn't proven that Carballo should have known the patients' lives were in danger. Murphy stood by his decision on Monday, after prosecutors filed a motion requesting that he reconsider.
—"Proposed bill limits who may sue Florida nursing homes for wrongful death of a loved one" via Cindy Krischer Goodman of the South Florida Sun-Sentinel — Adult offspring and other family members could be prohibited from suing a nursing home or assisted living facility for the wrongful death of a loved one under a proposed bill by a Pasco County legislator. Rep. Randy Maggard filed HB 1029 last week, a far-reaching bill that would, among other changes, limit claims against long-term care facilities in Florida to only a living spouse or offspring younger than 25 — mirroring a Florida statute that applies to the medical profession. A companion bill (SB 1304) was proposed Tuesday in the Senate.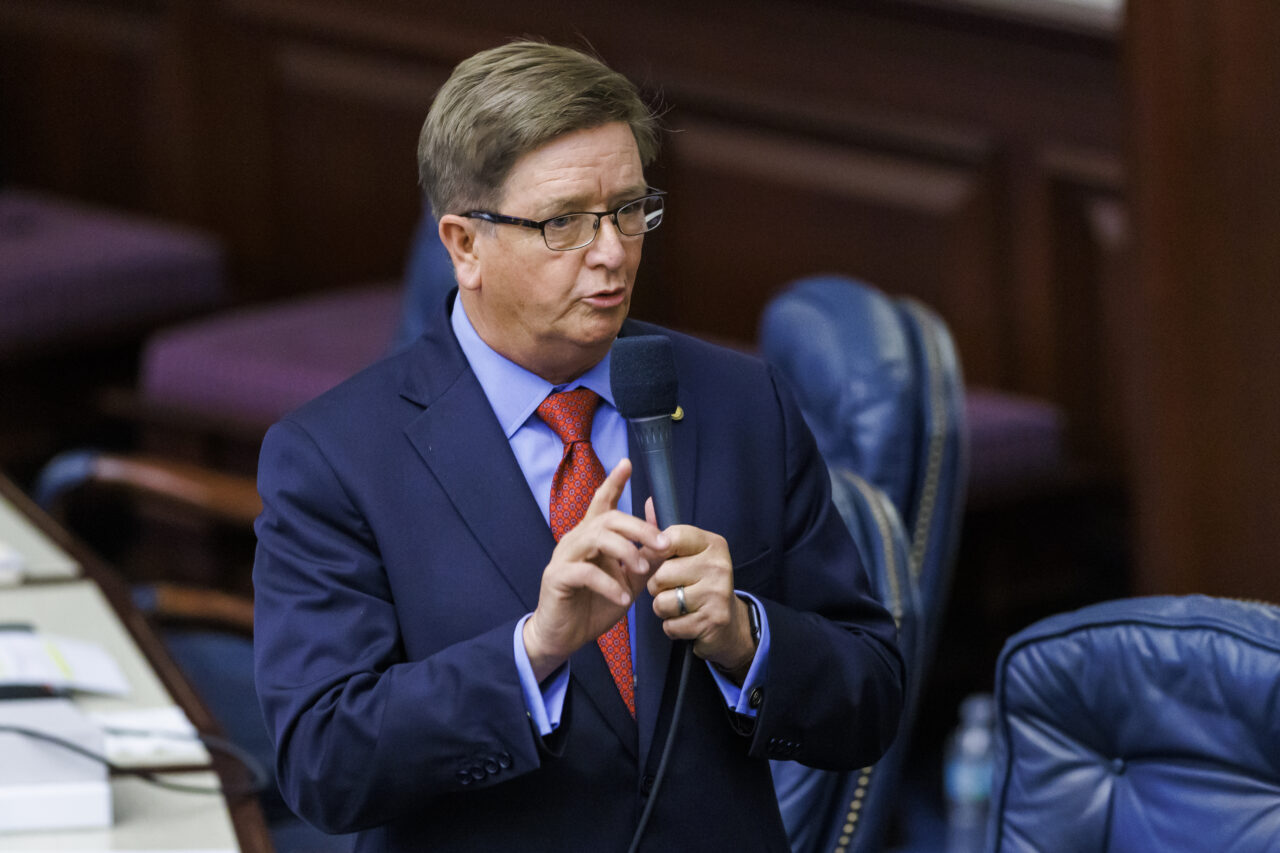 —"Tampa General and Moffitt to bring proton therapy to Tampa Bay cancer patients" via Christopher O'Donnell of the Tampa Bay Times — Hailed as the future of cancer treatment, proton therapy can target cancer cells more accurately and cause less damage to neighboring healthy cells than traditional radiation treatments. It's a form of radiation therapy that shoots invisible beams of positively charged particles into the body to attack infected cells. It's proven effective at killing tumors close to vital organs and at treating cancer in children, according to the Mayo Clinic. But proton therapy is not available in the Tampa Bay region, a shortfall that two of the region's leading cancer treatment centers plan to fix.
—"'They should be charged': Thousands of nurses obtained fake diplomas and provided care without proper training" via Jayla Whitfield-Anderson of Yahoo News — More than 7,600 aspiring nurses cheated the health care system and obtained fraudulent nursing degrees from three South Florida nursing schools, according to federal authorities, in a scheme health care professionals say could undermine trust in the profession. Some 2,600 of those individuals used fake diplomas to take the nursing board exam (NCLEX) and passed, giving them access to work in health care facilities across the country.
—"Report finds Sarasota Memorial Hospital COVID-19 patients fared better than most" via Stephanie Colombini of WUSF — A review of how Sarasota Memorial Hospital handled the COVID-19 pandemic finds its patients had shorter hospital stays and better survival rates than most other facilities in Florida and nationwide. The study comes in response to criticism about the facility's performance from some county hospital board members who were recently elected after campaigning in support of "health freedom."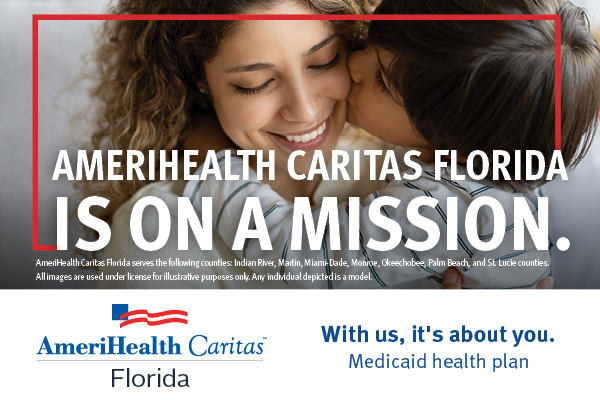 —PENCIL IT IN —
Thursday
Happy birthday to Sen. Corey Simon.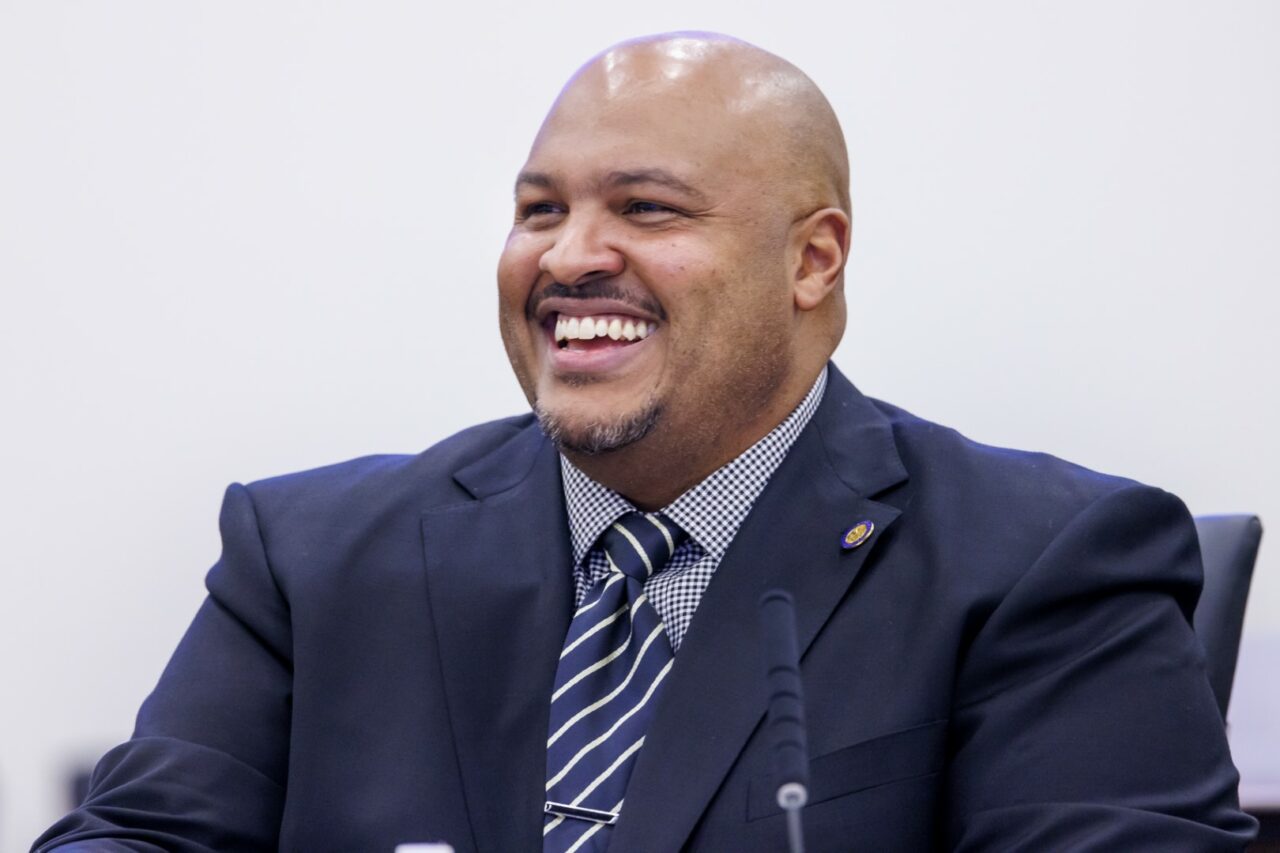 Friday
Happy birthday to Rep. Fentrice Driskell.
March is National Colorectal Cancer Awareness Month. Dress in Blue Day lets allies everywhere join our mission to end colorectal cancer. By wearing blue, you bring awareness to this disease.
1:30 p.m. — The Self-Insurance Estimating Conference meets to determine the costs for the state group health insurance program. 117 Knott Office Building.
5 p.m. — Senate and House deadlines for approving final drafts of general bills and joint resolutions, including companion bills
Saturday
Brain Injury Awareness Day.
Monday
National Dentist's Day.
Happy birthday to Reps. Juan Fernandez-Barquin and Taylor Yarkosky.
12:30 p.m. — The Joint Rules Committee, with the Board of Pharmacy Rules Committee and representatives of the boards of Medicine and Osteopathic Medicine meet to discuss chronic health conditions. Call (888) 585-9008; participant code: 599196982.
1 p.m.. — The Senate Children, Families, and Elder Affairs Committee meets to discuss SB 0226, SB 390, SB 404, SB 536, SB 538, SB 664. Place: 37 Senate Office Building.
3:30 p.m. — The Senate Health Policy Committee meets to consider SB 356, SB 380, SB 614 SB 870 and SB 558. Place: 412 Knott Building.
6:30 p.m. — Celebration of the Advocacy and Leadership of Florida Democratic Senate & House Members. To RSVP, please email Kyle Patterson at [email protected]
Tuesday
Walmart Wellness Day at the Capitol
9:30 a.m. — Senate Session Senate President Kathleen Passidomo delivers opening day remarks
10 a.m. — House Session House Speaker Paul Renner delivers his opening day remarks
11 a.m. — Joint legislative session where Gov Ron DeSantis delivers his State of the State address
12 p.m. — The deadline for filing bills for introduction
Diagnosis is written by Christine Jordan Sexton and edited by Drew Wilson.