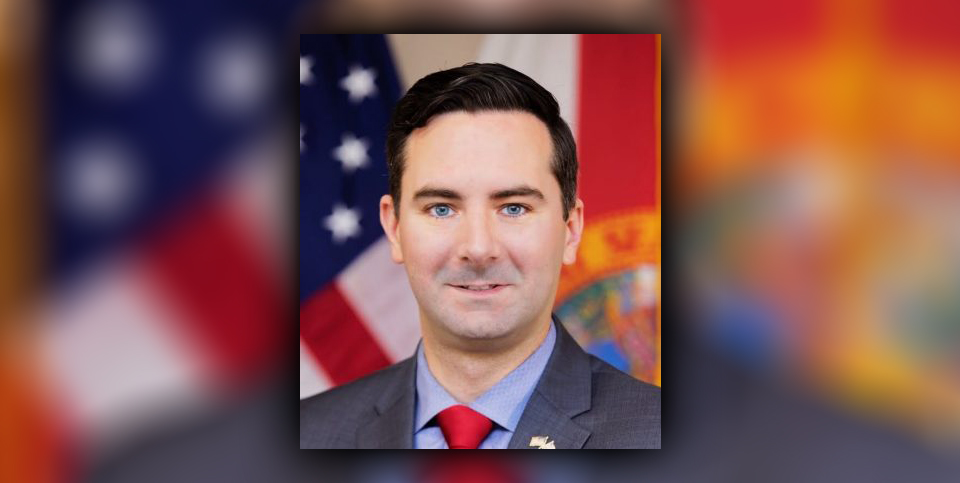 Primrose resigned as FEC Chair last week in preparation for the run.
Former Florida Elections Commission (FEC) Chair Nick Primrose has formally filed paperwork to run for the House District 18 seat.
"Florida is the state that all other states look to for economic growth, fiscal responsibility and education policy. It would be an honor to stand with our great Governor to continue the fight to make sure no one treads on Florida while we pave the way for the rest of the country," Primrose said in a news release.
The campaign announcement was expected following Primrose's resignation from the FEC post last week in preparation for the run.
Gov. Ron DeSantis appointed the Fleming Island Republican to the FEC in 2021. He previously served as a Deputy General Counsel in the DeSantis administration, as well as in the Rick Scott administration.
He has also worked for the Jacksonville Port Authority as the Chief of Regulatory Compliance and General Counsel to the Florida Division of Emergency Management.
"While serving the Governor, I saw firsthand how the Legislature can conservatively and productively partner with him to support Florida's police and public safety professionals, preserve the cherished environmental attractions that are home to distinct wildlife, enhance our infrastructure to support our rapidly growing population, and protect our education system from the woke ideology of the radical left that has nothing to do with learning gains for kids," Primrose said.
"I look forward to meeting the voters in my district and talking more about all these important issues in the months ahead."
HD 18 covers a portion of St. Johns County and is currently represented by St. Johns Republican Rep. Cyndi Stevenson, who faces term limits in 2024. It is a safe Republican seat where Republican Donald Trump won nearly 65% of the vote in the 2020 Presidential Election.
St. Augustine Republican Kim Kendall is also running for the open seat.