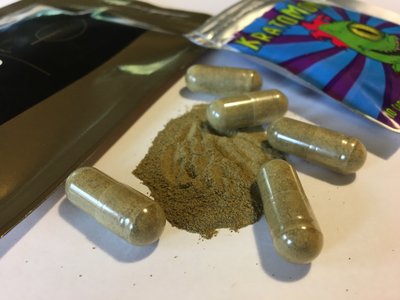 Florida lawmakers have tried for years to regulate the drug.
Proposed regulations on the sale of kratom, a consumable plant the Food and Drug Administration says has addictive effects similar to morphine, are advancing through the Legislature.
The House Regulatory Reform and Economic Development Subcommittee unanimously voted for a measure (HB 179) that would ban the sale of kratom to people under 21.
It would also define kratom for the first time under Florida law and, under new language the committee approved, give the Florida Department of Agriculture and Consumer Services authority to test kratom products meant for consumption to ensure they are pure.
Businesses caught selling the product to people younger than 21 would face a $100 fine for the first violation, $500 for the second and up to $1,000 for each offense after.
"This product (is) without much oversight right now," said Pensacola Republican Rep. Alex Andrade, the bill's sponsor.
"Currently in Florida law there is no method for the state to make sure that this product, when consumed, is safe for the consumer. This bill is an attempt, a first attempt, to make sure that consumers — when they do have access to this product — are using it appropriately."
Kratom — whose principal compound, mitragynine, works as a euphoric pain reliever — has been used for centuries in Southeast Asia, where it is indigenous.
The leaves of the plant can be chewed to treat pain, act as an anti-diarrheal and reduce dependence on opiates. It's also consumable as a tea, in capsule and powder form, and has been touted as an energy enhancer capable of, among other things, extending the duration of sexual intercourse.
Proponents of kratom also cite it as a versatile alternative to more harmful, addictive substances like alcohol — a claim backed up, to some extent, by science. In a 2019 Purdue University study published in the British Journal of Pharmacology, researchers found that kratom "can decrease alcohol intake but still (has) significant risk upon prolonged use."
A similar measure to restrict kratom sales that Andrade carried last year died without a hearing. Its companion in the Senate, sponsored by Sarasota Republican Sen. Joe Gruters — who, like Andrade, refiled the legislation again this year — stalled in its third and final committee stop.
The late Sen. Greg Evers and late Rep. Kristen Jacobs also pushed bills to effectively ban kratom across Florida starting in 2015. Those and subsequent attempts failed.
Sarasota County is the only local government in Florida to fully ban the substance.
Asked Thursday by Tampa Democratic Rep. Susan Valdes how many people have been hurt using kratom, Andrade said he didn't know, since it's not listed on any drug schedule at the federal level or in Florida.
"This product is so new (here), there's no legislative — at the federal or state level — mechanism to regulate it," he said. "We really don't have much information … but I can guarantee you if you go to a gas station right now, you can probably buy it."
Boynton Beach Democratic Rep. Joe Casello said he knew of at least one kratom-related death in his district, a young man who killed himself with the drug in his system.
"He'd taken it all day … and ended up taking his own life," he said. "We've definitely got to get a handle on the regulation of this. This is something we cannot take lightly and should not be sold at gas stations."
Hernando County Republican Rep. Jeff Holcomb and Sarasota Republican Rep. Fiona McFarland expressed support for the measure as well.
McFarland likened kratom to Spice, a synthetic blend of laboratory-made chemicals designed to mimic the effects of marijuana that she said gave the Navy "grave concerns" during her time in active duty.
"The sailors thought it was safe because they can buy it at a gas station and that you buy it at the age of 18," she said. "They were showing up to work in an altered state and getting hurt as a result, (so) when I saw this bill for the first time last Session it brought me right back."
A 2020 survey by the Center for Substance Abuse and Mental Health Services Administration found that some 2.1 million Americans reported using kratom in the year prior.
It's growing more popular in Florida, according to a May 2022 Florida Department of Law Enforcement (FDLE) report, which found a 27% increase in occurrences of kratom use over the first half of 2021 and a 36% rise in kratom-involved deaths over the same period.
Between January and June 2021, FDLE reported 154 people died with kratom in their systems. In 106 of those cases, the Department said kratom was the primary cause.
HB 179 is scheduled to next go before the House Agriculture and Natural Resources Appropriations Subcommittee. From there, it would go to the House Commerce Committee before reaching the House floor.
Gruters' version of the bill (SB 136) still awaits a hearing in front of the first of four committees to which Senate President Kathleen Passidomo referred it more than a month ago.