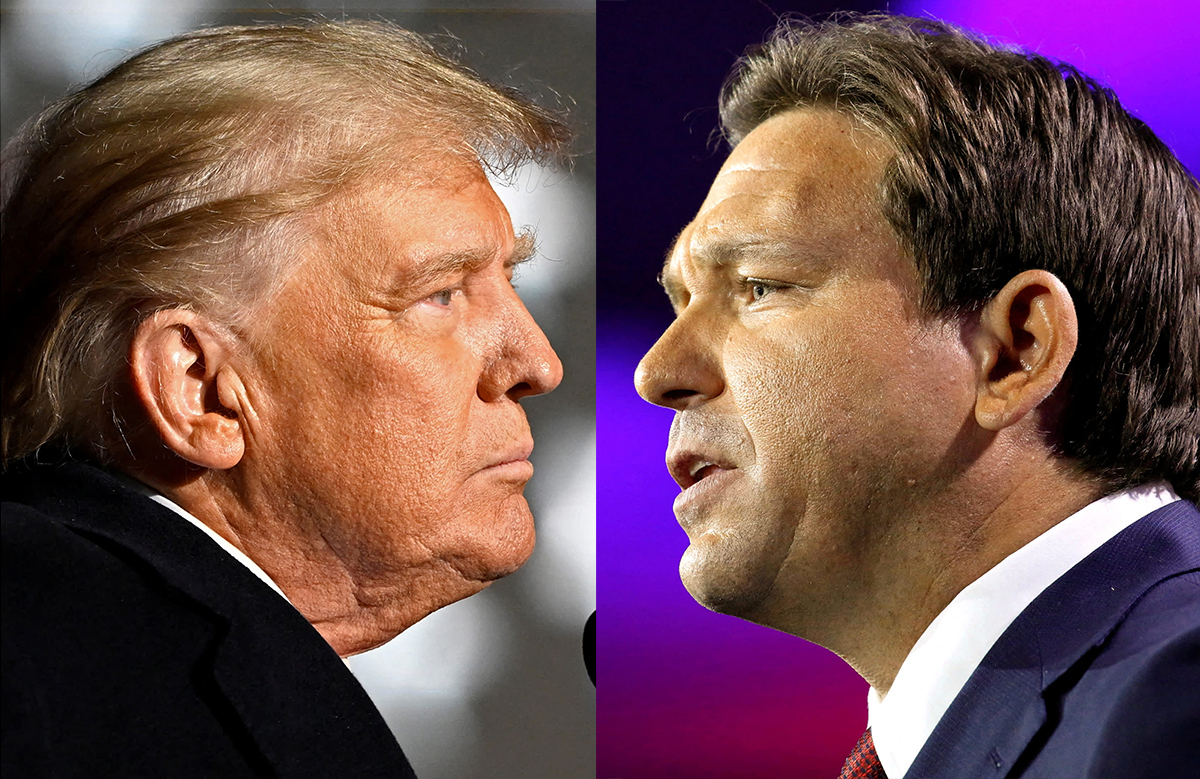 Trump was the 'Big Enchilada' as President, according to DeSantis, but that was years ago.
Florida's Governor may have courted Donald Trump's endorsement five years ago, but now he's not so sure it means much.
That's the takeaway from comments Ron DeSantis made on the Fox News Channel's America's Newsroom.
"I don't know," DeSantis told host Bill Hemmer, who asked how much Trump's endorsement "matters" in 2023.
"I mean, I think our voters always make their own decisions. And they consider, obviously, endorsements, and at that time when he was President, his was the big enchilada. But our voters want to look at you and size you up and they take this responsibility very, very seriously."
In his new book, DeSantis explained how much the endorsement meant back then.
"I knew that a Trump endorsement would provide me with the exposure to GOP primary voters across the State of Florida, and I was confident that many would see me as a good candidate once they learned about my record. I had developed a good relationship with the president largely because I supported his initiatives in Congress and opposed the Russia collusion conspiracy theory."
DeSantis' bland recounting of the transaction diverges from that of Trump, who has contended that he would have been "dead in politics" without Trump's support in the former Congressman's wins over Adam Putnam and Andrew Gillum.
In a February interview with former legal advisor Jenna Ellis on American Family Radio, Trump said of DeSantis that "he was never going to be in office. He was getting ready to leave the race and he came over and asked whether or not it would be possible for me to endorse him. For whatever reason, I did endorse him."
Those comments are similar to remarks Trump made on the Real America's Voice News "Water Cooler" program in January.
"Ron called me and he wanted support. He was at 3%. As you probably know, the Agricultural Commissioner, his name was Adam Putnam. Adam Putnam was close to 40%. Adam Putnam had $25 million, Ron had nothing. And Ron was going to drop out of the race. He asked me if I'd endorse him. And I did endorse him."