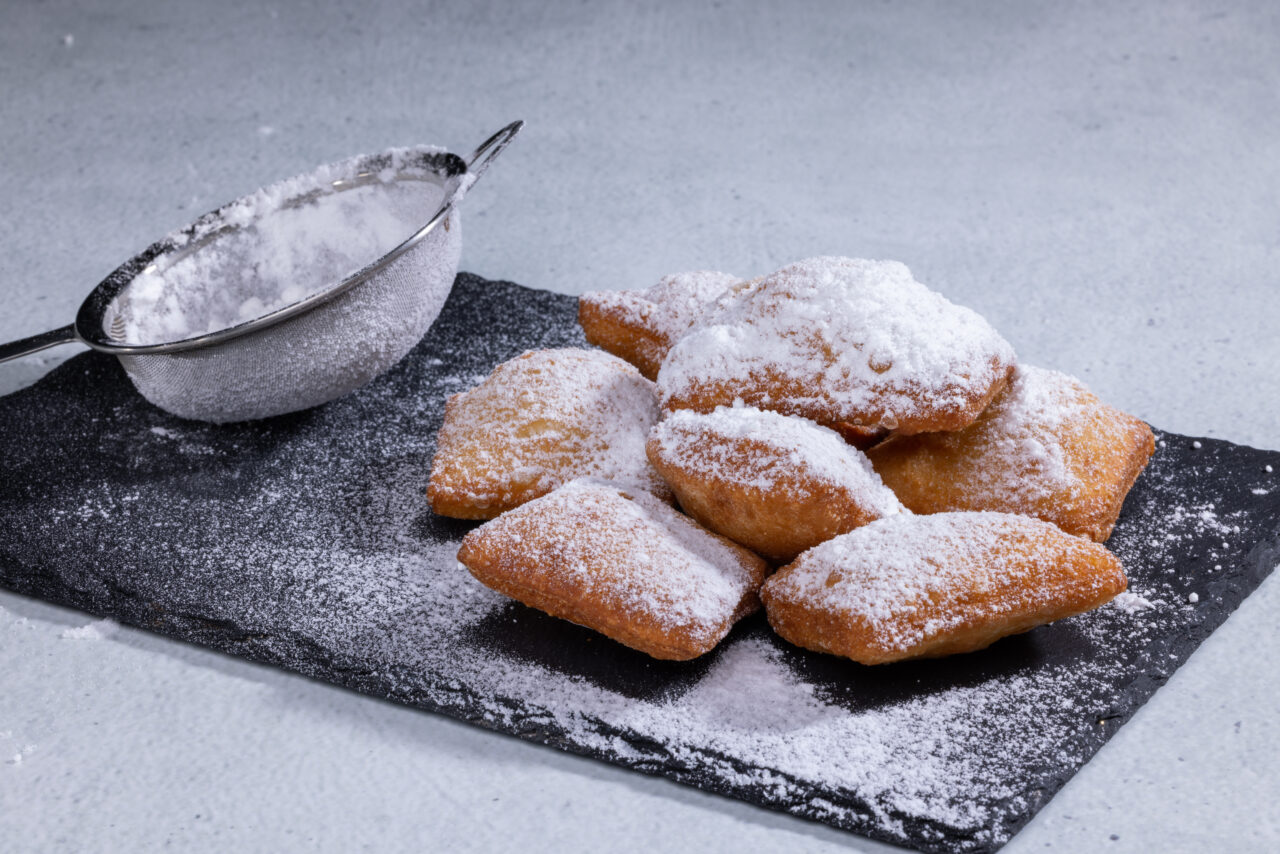 'Food is really the anchor of the event,' said Executive Sous Chef Robert Martinez Jr.
Universal Orlando's reputation is all about the thrills, like when a demon pops out at Halloween Horror Nights or riders feel the drop on a roller coaster.
But every spring, Universal showcases a different side to its theme parks. Instead, it's all about the food at Universal Studios' Mardi Gras event.
"Food is really the anchor of the event," said Robert Martinez Jr., who is the Executive Sous Chef in charge of research and development at Universal Orlando Resort.
For theme parks, the food festival has turned into a big business to draw attendance and get visitors to spend more money. Epcot's International Flower and Garden Festival kicked off this month and runs through July 5 at Disney World. SeaWorld Orlando's the Seven Seas Food Festival is underway on select days through May 7.
Six months before Mardi Gras, Martinez's team began developing the food festival menu featuring traditional Cajun food to international bites from India, Denmark, Mexico and elsewhere.
Perfecting the menu means employees get involved too, Martinez said.
They invited Universal employees who came from diverse backgrounds into the test kitchen to give their opinions: Are the flavors good and true representations of the cuisine back in their native countries?
Universal took it one step further, Martinez said. Some employees brought food back home "so that their mothers could weigh in on the dishes," Martinez said. 
The testing sounds as fun as you might think, especially when the team is testing the cocktail menu.
The menu is still tweaked after the event kicked off last month. Universal pays attention to real-time social media comments from visitors to make adjustments, Martinez said.
Since Mardi Gras began, one of the top selling items are house-made beignets, served hot and fried, covered generously in powdered sugar.
Other items are new on the menu this year, like Bubur Ketan Hitam, which Martinez described as a vegan purple sticky rice with coconut condensed milk pudding complete with diced mango and shaved coconut.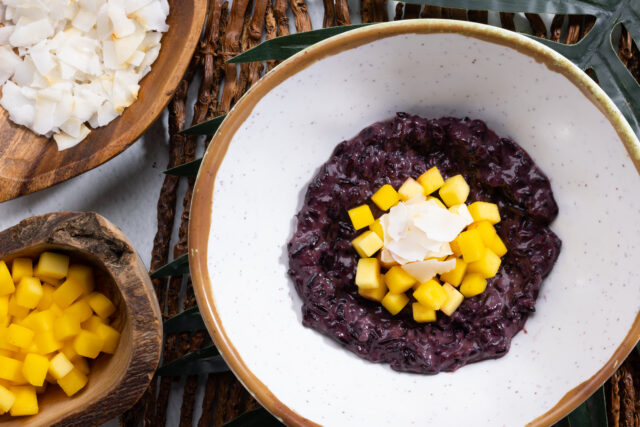 "We also have some really cool flight options this year that allow guests to enjoy a sample of multiple flavors within one dish, like the Nikuman Bun Sampler from Japan — which consists of a trio of warm steamed buns, Asian barbeque pork, teriyaki chicken, and a sweet coconut matcha custard — or the Tour of Italy Arancini, which are risotto fritters with a trio of sauces that represent the colors of the Italian flag," Martinez said.
Universal's Mardi Gras: International Flavors of Carnaval runs through April 16 at Universal Studios. The food festival is included in the price of regular theme park admission.