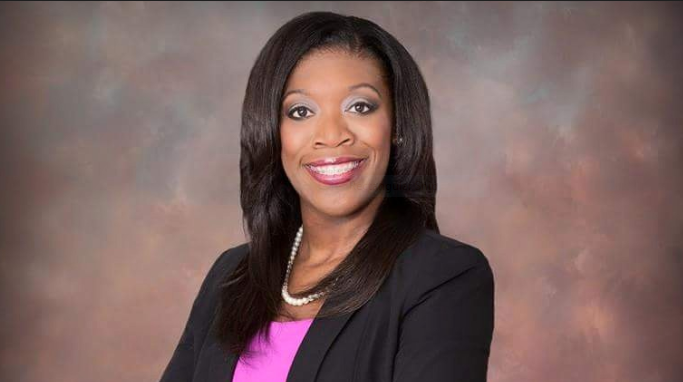 Records also show Holly was cited in 2019 for dumping trash near Bethel Baptist Church.
Tameka Gaines Holly, running for Jacksonville City Council in the redrawn District 8 against District 7 incumbent Reggie Gaffney Jr., has a checkered past, according to public documents Florida Politics obtained.
The documents, ranging from foreclosure and eviction to littering and failing to pay a home painter, show Holly may not be quite the community activist she claims to be.
In 2018, Holly failed to pay a minority-owned painting vendor an unnamed amount due on a paint job to her home. The failure to pay led to the vendor, Michael Swain Sr., posting comments about the then-City Council candidate online, which prompted Holly to file a defamation suit against Swain.
As part of those legal proceedings, Swain provided written testimony about his interactions with Holly, writing that she hired him to paint "and never finished her side of the deal." He said "multiple of her friends and family harass" him and his family. He provided photos of the work completed as well as screenshots of text conversations, including one text in which he expressed concern about Holly's husband, a retired police officer, making threats against him that caused him to fear for his life.
It's worth noting that Holly's lawsuit also includes her side, which paints an entirely different picture, including of a disgruntled vendor who unfairly and inappropriately attacked her and her family on social media. She claims the failure to pay that he references is instead an attempt at extortion.
Holly previously ran for City Council in 2019, losing decisively to Ju'Coby Pittman. She currently works as the Chief Operating Officer at Eldersource Florida. She's sent out several mailers in her most recent campaign touting her connections and commitment to the minority community in Jacksonville.
In addition to her troubles with Swain, Holly also faced eviction from her home in 2014 located at 3845 Robin Road in Jacksonville over failure to pay her $1,275 monthly rent and owing $4,025.
She faced foreclosure on the same property in 2017, according to a Foreclosure on a Claim of Lien filed by the Meadow Downs Homeowner's Association, which claimed Holly had failed to pay association assessments. She owed just $256.87, according to lawsuit documents.
Other records also show Holly was cited in 2019 for dumping trash near Bethel Baptist Church at the intersection of Pearl Street. The fine on that littering citation was $50.
Early voting in the City Council race is already underway and runs through March 19. Election Day for Jacksonville races is March 21.