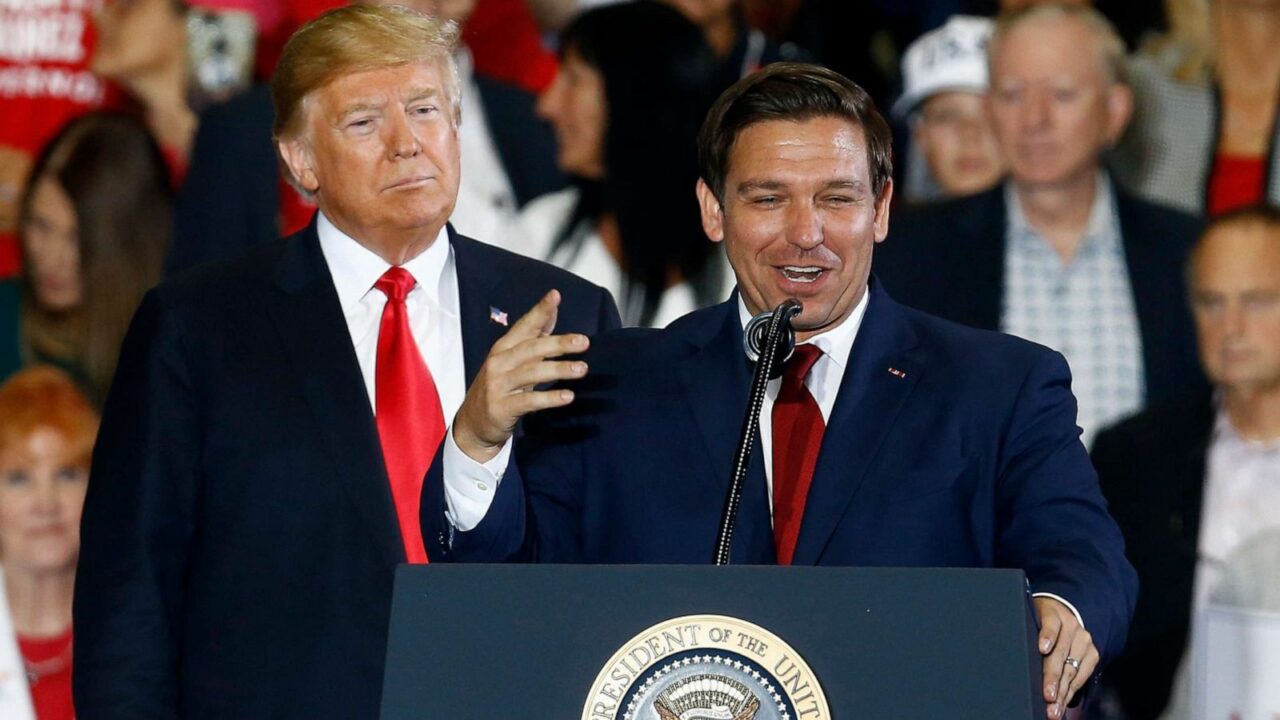 In a head-to-head matchup, DeSantis leads Trump 59% to 28%.
A fresh Florida poll of the 2024 Republican Presidential Primary shows the race is Ron DeSantis' to lose if he actually runs.
The Florida Governor has 52% support in the University of North Florida Public Opinion Research Lab survey of the race, almost doubling up Donald Trump. The former President had 27% support, and others in the field are relative afterthoughts.
Former United Nations envoy Nikki Haley drew 4%, followed by former U.S. Rep. Liz Cheney with 3% and former Vice President Mike Pence with 2%. Other candidates had less than 1%, with 8% undecided or unwilling to answer.
DeSantis led Trump with all demographics among the 550 Republican voters polled, signifying that Florida Republicans have moved on from the former President despite strong support for Trump in the 2016 GOP Primary and the 2016 and 2020 General Elections.
A head-to-head race between DeSantis and Trump saw DeSantis take 59% support, with Trump drawing just 28%, and 14% of respondents unable or unwilling to choose.
"It's not too surprising to see DeSantis take the lead among Republicans in his home state of Florida," commented Dr. Michael Binder, PORL faculty director and professor of political science. "But it is interesting to see how his lead jumps up from 25 to 31 points ahead, once you winnow the field from 10 to two. DeSantis is much better compared to Trump at consolidating votes if the field were to narrow."
Notes on the UNF poll's methodology: "The UNF PORL Florida Statewide Poll was conducted from February 25 through March 7, 2023, by the Public Opinion Research Lab (PORL) at the University of North Florida. This poll utilized a mixed-mode design, incorporating both telephone and online surveys.
"The two sampling frames, consisting of phone numbers and email addresses, were sourced from the Florida voter file. Of the 1,452 registered voters who completed surveys, 453 were completed via telephone and 999 online. To ensure a representative sample, the 10 Florida designated media market areas (DMAs) were stratified into 11 different strata. The highly urban Miami-Dade County was separated from its media market and assigned its own stratum."