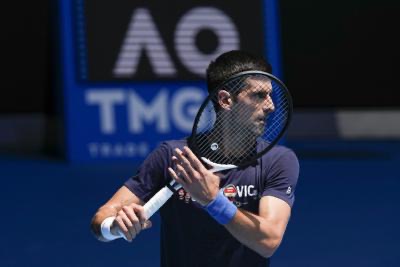 The Miami Open continues to be a talking point for Florida Republicans.
Florida politicians continue to fulminate over President Joe Biden's COVID-19 mitigation strategies.
U.S. Sen. Rick Scott told listeners to WMAL's morning talk show O'Connor and Company that the White House not allowing tennis superstar Novak Djokovic to fly to the U.S. to play in the Miami Open because he's unvaccinated against COVID-19 is "the craziest thing in the world."
"Think about how crazy this is. Last November, Biden said COVID's over. Right, it's over except when he doesn't want it over," Scott snarked.
"So here's one of the healthiest guys in the world probably, and so we're not worried about him getting sick. He's not worried about getting sick, right? We're not worried about him making us sick because COVID is over. But somehow, the guy can't come in and play tennis. … This is the craziest thing in the world. It makes you mad that the Biden administration acts like this."
Along with U.S. Sen. Marco Rubio, Scott joined in a letter arguing that Djokovic, ranked No. 1 worldwide, should be allowed to fly into the U.S. for the Miami Open.
"It seems both illogical and misaligned with the opinions of your own administration to not grant him the waiver he requests so that he may travel to the U.S. to compete in a professional event," the two wrote.
"The lack of public health risk, along with the clear benefit of his participation in an event that will be a major driver for our local economies, should make the decision before you simply and serve as a precedent for others in his position while hopefully leading to the full reversal of this mandate for other foreign visitors who wish to legally travel to our great nation."
Gov. Ron DeSantis echoed these statements this week, by writing a letter condemning the "unfair, unscientific, and unacceptable" travel ban preventing Djokovic from being able to "delight and inspire" tennis fans at the Miami tourney.
DeSantis has suggested alternative modes of entry, meanwhile.
"Now, I would run a boat from the Bahamas here for him. I would do that 100%, but I think his people are looking at it, and I'm not sure that's the way they want to come into the country, which I understand," DeSantis said.