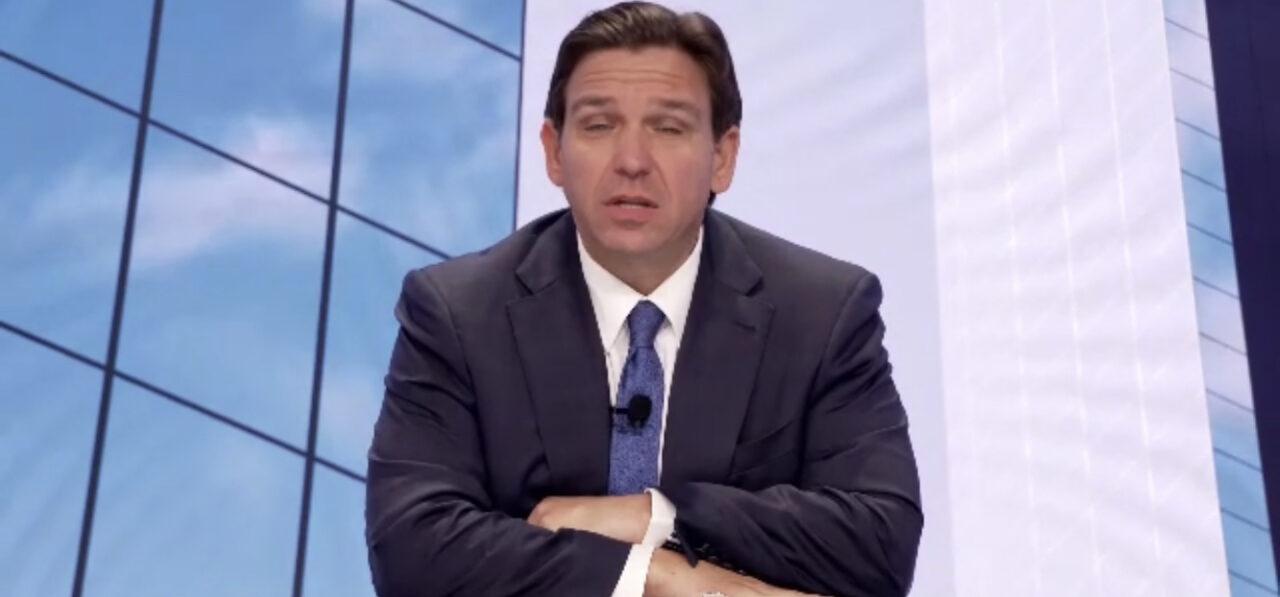 The Governor's issues with a College Board Black Studies AP course are well-documented.
After a highly publicized back-and-forth with the College Board, Gov. Ron DeSantis is citing a standardized test from the same vendor to bash so-called diversity, equity and inclusion concepts.
DeSantis, who squabbled with the vendor due to what he considers problematic content in an African American Studies Advanced Placement course, is singing a different tune when it comes to the Scholastic Aptitude Test (SAT) and admissions for one ethnic cohort.
"When you have a situation, like you're Asian American, you get a 1580 on your SAT and perfect grades and like, you have no chance to get into like MIT or Harvard almost because it's just like they're messing with it because of their ethnic background," DeSantis said Monday during a forum bashing DEI.
DeSantis championing the College Board's signature standardized test is notable given his repeated questioning of "who elected" the group and questioning, regarding Advanced Placement courses, whether "this particular operator is the one that's going to need to be used in the future" while floating an "open market" in terms of AP offerings.
While his disdain is documented regarding AP tests and their alleged imposition of "queer theory" and "neo-Marxism", he's still citing the SAT as an effective measurement of student performance. The National Education Association and others have called the SAT "racist" due to cultural biases and assumptions when framing the questions.
DeSantis went on to defend another standardized test that is not a College Board product, seemingly unworried about "woke" content cropping its way into the Medical College Admission Test.
"I mean, just imagine no standardized test to go to medical school. You know, wouldn't you want to know if your doctor didn't need to do a standardized test? I mean, do we want the best or do we want to just try to follow and do some type of political ideology?"
He went on to frame attacks on standardized testing as "an attack on merit, as an attack on achievement, and it's trying to delegitimize those which really should be at the focal point of these universities."