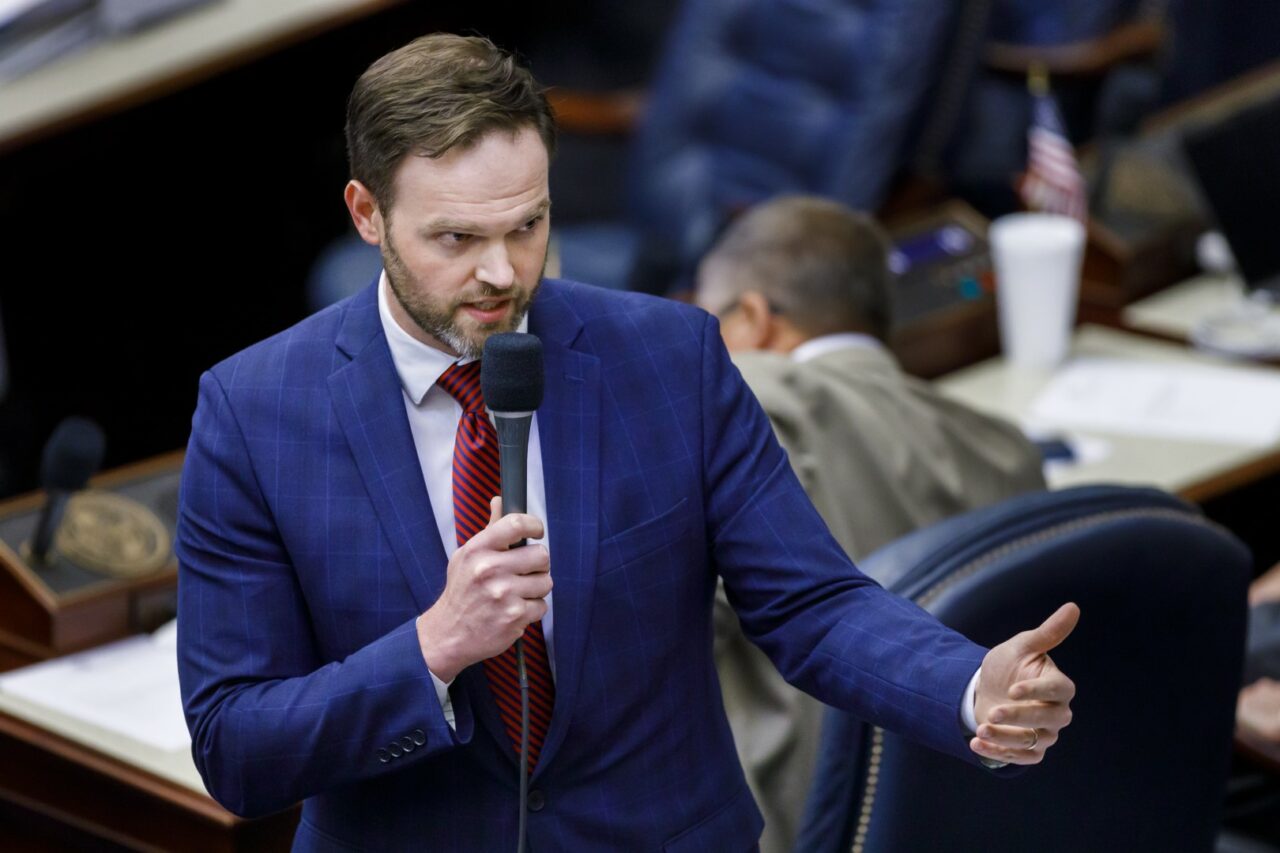 'This bill could be titled Journalism 101.'
Legislation that would make it easier to sue journalists for defamation was approved by its first House panel.
The Civil Justice Subcommittee was the first of three stops for HB 991, sponsored by Rep. Alex Andrade of Pensacola. It cleared the committee by a 14-4 vote after extended discussion, probing from Democrats, and criticism from members of the public.
"This bill could be titled Journalism 101," Andrade said during questions.
The wide-ranging bill would expand the definition of defamation to any publication or broadcast of a false assertion, revive the "false light" principle, take measures against selective editing of footage, and allow for suits in any county in Florida where the material could be accessed.
It also opens the door for defamation suits from public figures when the material is judged not to relate to that person's public status. Additionally, it allows suits against uncorroborated information.
The measure also would allow plaintiffs to push back against allegations of discrimination, and excludes the principle of journalist's privilege in defamation actions, meaning the reporter could be pressed to reveal sources. Anonymous allegations would have to be supported with independent evidence.
"The bill would likely have a positive fiscal impact on prevailing plaintiffs in defamation suits and a negative fiscal impact on certain defendants in those suits," notes a committee analysis of the legislation.
The legislation had its genesis in a Gov. Ron DeSantis panel discussion he hosted earlier this month with people who bemoaned the difficulty in pursuing defamation claims due to the 1964 New York Times v. Sullivan Supreme Court case. Andrade suggested Tuesday that case was a prime example of "judicial advocacy."
For his part, DeSantis has claimed he has not seen the bill.
Democrats had questions in committee, of course. Rep. Daryl Campbell questioned whether the bill discounts discrimination. Andrade said the elements of discrimination had to be proven to be actionable.
Andrade also disputed Campbell's assertion that the bill "attacks journalists," noting that journalists he has talked to say they are "good journalists" and wouldn't be affected by the bill.
"If they want to rely on truth as a defense to a defamation claim, and they don't want to disclose the name of the anonymous source," Andrade said, "they need to at least point to the documents or other sources they relied on to make sure that anonymous source was at least mostly true."
Rep. Ashley Gantt wondered if this bill was an attempt to "silence the press," an assertion Andrade denied. He noted that today, an "extreme departure" from journalistic standards was permissible if the journalist just claimed to be "incompetent."
Gantt also noted that many anonymous sources "fear reprisal," with Andrade countering that this was a "defamation" bill, not a "whistleblower" bill.
Beliefs aren't "sufficient evidence" to support a discrimination claim, Andrade told Gantt later, and these include "eugenics" or "QAnon."
Rep. Kristen Arrington suggested the bill invites "forum shopping," which Andrade defended as where the material was accessed, "in the county that's more convenient for you." Internet material is accessible statewide, he noted.
Andrade also wasn't worried about "frivolous lawsuits" given the plaintiff's knowledge of their life and a lawyer's lack of incentive to file frivolous suits.
The bill has been criticized as "an attack on the free press" by the American Civil Liberties Union and a "disaster" for free speech by the Foundation for Individual Rights in Education. Members of the public likewise offered opposition in committee.
Former Rep. Dick Batchelor said the bill would have a "chilling effect" on the free press, questioning whether it was even constitutional.
Americans for Prosperity and Equality Florida also expressed concerns about the legislation, ahead of debate among legislators and bipartisan support.
Democratic Rep. Kim Daniels noted she was a "pastor" and a "born-again believer," and was "up on this bill."
"Defamation, it just doesn't hurt the person that was attacked. It hurts entire families," the Jacksonville Democrat said, contending that the Legislature has done plenty for Black Lives Matter but "not enough for the church."
"I feel like we've gone too far in this country," said Rep. Rick Roth, describing himself as "very frustrated" that "the truth no longer matters," and saying the Founding Fathers cautioned against that malleability of fact.