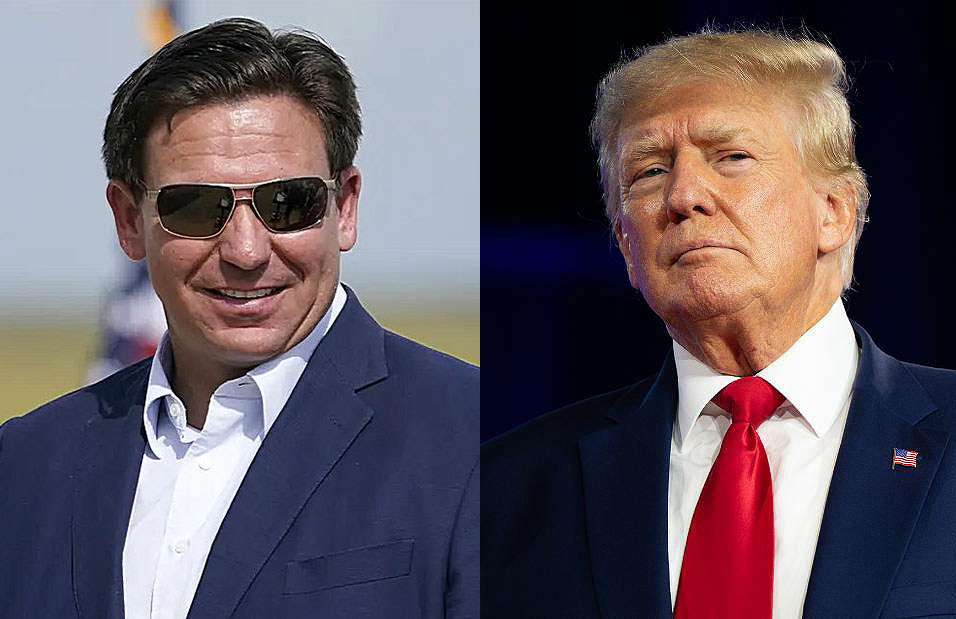 A busy week helped the Governor earn more attention for the first time this year.
Gov. Ron DeSantis last week earned more mentions on Fox News than did Donald Trump.
That's according to a study by Media Matters, a media watchdog that tracks coverage of politicians.
From March 5 to 11, Fox News personalities mentioned DeSantis on air 177 times. By comparison, Trump was mentioned just 142 times.
That shows the Republican Governor, ahead of an expected run for President, could snag an edge regarding a resource Trump long enjoyed in excess: free media. Media Matters writer Rob Savillo suggested the data "could signal that the network is shifting its focus to the Florida governor."
Of course, news of the week provided DeSantis a certain lift in notoriety. Florida's Legislative Session started during the week in question, with DeSantis delivering his annual State of the State address. Publishers also released DeSantis' widely anticipated book, "The Courage to Be Free: Florida's Blueprint for America's Survival," on Feb. 28, and the Governor made a number of book tour appearances.
But there's also been growing speculation that media mogul Rupert Murdoch favors DeSantis as a candidate for President, and that his empire of outlets including Fox News has stepped up attention in turn.
DeSantis for years appeared regularly on Fox News, whether during his time in Congress or his first term as Governor. He's also been the subject of plenty of political reporting on the network.
Of note, Trump over the first 10 weeks of the year still earned more attention than DeSantis, by quite a bit. The network has mentioned the Mar-a-Lago Republican 1,571 times since the start of 2023, while the Governor was mentioned a total of 791 times.
Other cable news networks already remain more fixated on Trump, according to the tracking.
CNN last week mentioned Trump 418 times, and DeSantis 239 times.
On MSNBC, Trump seemed by proportion an obsession. He was mentioned 925 times by the network, compared to 268 mentions of DeSantis.
While attention may not be as glowing, the data also shows that CNN and MSNBC each mentioned both Republicans more often than Fox News.
Mentions, of course, can be positive or negative. But Fox News also has given DeSantis a platform to tell his own story far more often than Trump. DeSantis appeared on the network seven times since the beginning of 2023, including two interviews with Tucker Carlson.
Meanwhile, the last time Trump appeared on the network was an extended interview with Sean Hannity in September last year.