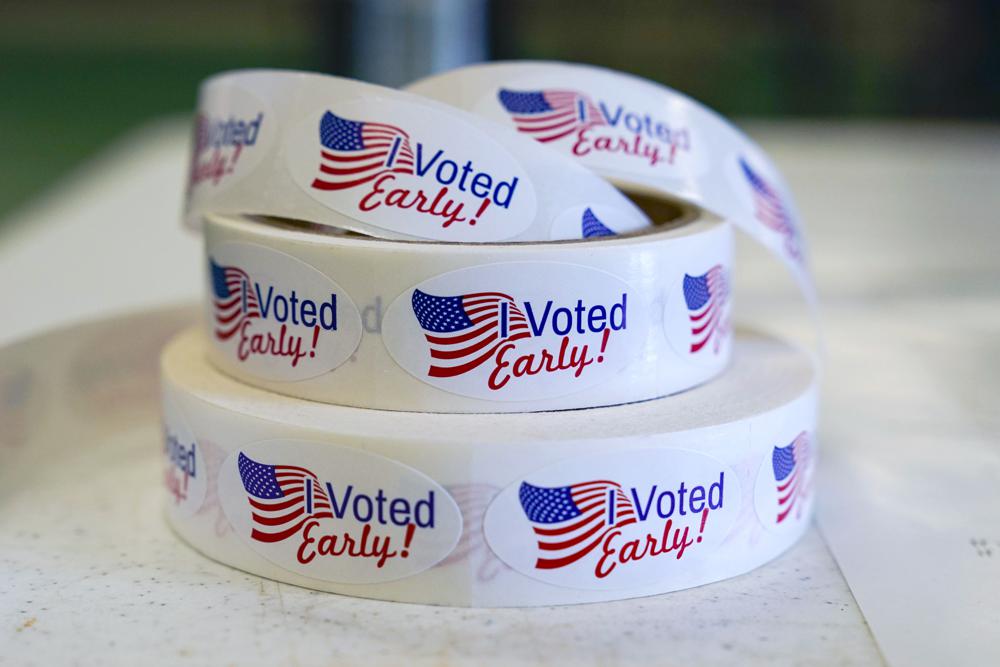 Voters in Coconut Creek, Hillsboro Beach, North Lauderdale and Pembroke Park headed to the polls Tuesday.
Several smaller cities in Broward County held municipal elections Tuesday. The results for those contests are below.
Coconut Creek
Two City Commission seats were up for consideration. Incumbent Commissioner Becky Tooley was upset by a sliver — 50 votes — in her bid for re-election to represent District A on the City Commission. She garnered 49.32% of the vote to Jeffrey Wasserman's 50.68%, according to unofficial results.
That's outside the margin that triggers an automatic recount, however.
Appointed Commissioner John Brodie won the most votes in a three-way contest against Alfred Delgado and Nancy Gayle Fry, winning 40% of the vote to represent District D. Fry garnered 34% of the votes, while Delgado received 26%.
Coconut Creek voters also approved a charter amendment that would require an election to fill any vacancies on the City Commission, with 86% of voters approving.
Hillsboro Beach
In this tiny coastal town, voters decided between four candidates to fill three seats, with the top-vote getters winning election to the at-large seats. The totals came out with Vincent Andreano winning 28.4% of the vote; incumbent Barbara Baldasarre winning 28% of the vote, and David Ravanesi winning 26%. Richard Crusco finished last, with 18%.
North Lauderdale
Darrell Lewis-Ricketts decisively won his three-way race to represent District D in on the City Commission in this central Broward County contest. With all precincts reporting, Ricketts won 69% of the vote; Michelle Jones drew 30% of the 345 voters who cast ballots and Kimotta Johnson won 0.6%, or two votes.
Pembroke Park
Three Commissioners were elected with 263 voters coming to the polls to fill Town Commission seats, with an upset of an incumbent in District 4.
For the open, at-large seat representing District 1, Erik Morrissette won 74% of the vote, defeating Charisse "CC" Colon.
For at-large District 4, Musfika Kashem won 56% of the votes, compared to the 44% of the vote drawn by incumbent Commissioner Reynold "Rey" Dieuveille.
For at-large seat, District 5, Ashira Mohammed beat Anthony Jackson, 70% to 30%.