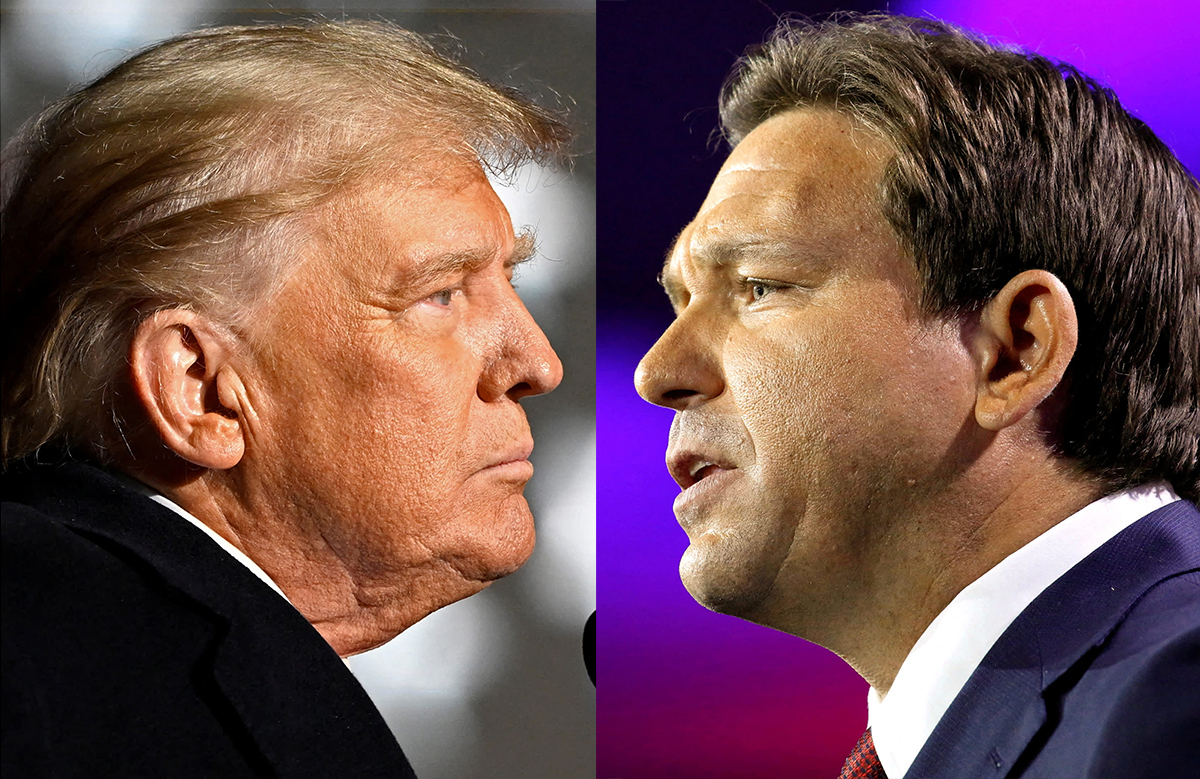 The letter from MAGA Inc. claims DeSantis is enriching himself as 'de facto' 2024 candidate.
A political action committee associated with Donald Trump is petitioning the Florida Commission on Ethics, accusing Ron DeSantis of mounting a shadow presidential run that violates Florida law.
The 15-page letter from Taylor Budowich of MAGA Inc., first reported by Daniel Baldwin of One America News Network, purports to provide "ample evidence that Gov. DeSantis and various political committees have engaged in conduct that violated Florida ethics law."
"It is no secret that Gov. DeSantis aspires to national prominence," Budowich writes, calling the Governor a "de facto candidate for President already."
The letter contends DeSantis has flouted Florida's "resign to run" law while "skirting federal campaign finance laws," adding that could present an "impermissible conflict between his public duty and his private interests."
It's unclear whether any of these allegations would actually stick in front of the Commission, or whether it's simply intended as more mud-slinging by the Trump campaign meant to sully DeSantis' image ahead of an expected run.
The Budowich letter contends DeSantis has "abused his public position to obtain a disproportionate benefit for himself," violating the Florida Constitution.
The letter also charges DeSantis with having "solicited and accepted a multitude of gifts premised on the understanding that he will run for President." Named in the document are various committees presumably supportive of this aim, including Friends of Ron DeSantis, Ready for Ron, Ron to the Rescue, Courageous Conservatives PAC, the Republican State Leadership Committee, And to the Republic, and Run Ron Run!
Budowich notes that Friends of Ron DeSantis has raised $12 million this year, unusual given the Governor is term-limited and can't run for state office again. Of course, that money can be converted into a super PAC to support an eventual DeSantis federal run.
Bulk buys of DeSantis' book and promotions are framed in the letter as mechanisms to "personally enrich" the Governor while also making it "clear" that "he has decided to run for President." The letter charges that contributions related to the book scheme mean he is "receiving gifts with the understanding that they will impact his official judgement."
The letter also claims that DeSantis' book tour, promoting the best-selling "The Courage to be Free," is "conflicting with the exercise of his official duties" and will do so "for much of Florida's legislative session."