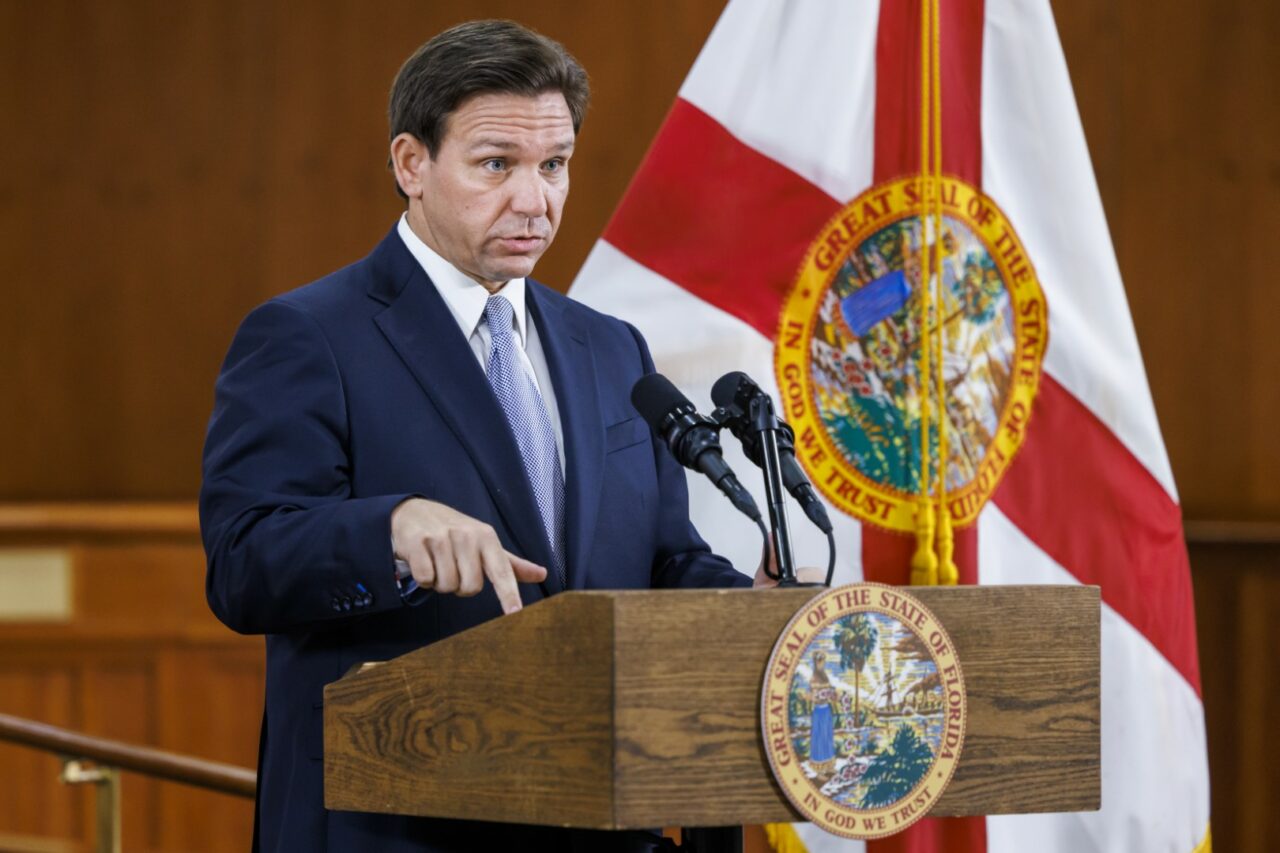 'I think anyone should be held accountable who is not meeting their obligations that they owe.'
Gov. Ron DeSantis said investigations are underway following a report by The Washington Post detailing insurance companies' efforts to cut payouts to Hurricane Ian victims in Southwest Florida.
"The reports of people getting shortchanged or getting unlawfully dropped because someone was looking to make more money, the (Office of Insurance Regulation) is investigating that, the Chief Financial Officer is investigating that, and I think anyone should be held accountable who is not meeting their obligations that they owe," DeSantis told reporters in Fort Myers.
DeSantis was in town to tout his administration's progress in the recovery efforts after Ian battered the area six months ago as a Category 4 storm with massive storm surge, powerful winds and inundating rains that left more than 100 dead. More than 1,500 remain displaced.
DeSantis noted the state program he set up to give trailers to people whose homes were destroyed, which served as temporary shelters, has handed out 504 trailers. That's compared to the 460 provided by the Federal Emergency Management Agency (FEMA).
DeSantis has contrasted his administration's recovery efforts — such as getting a temporary bridge to barrier islands built in three days — to cut or maneuver around red tape with FEMA, which he says is preventing more trailers from getting to storm victims because they live in flood zones.
But the issue of paltry insurance payouts has plagued the area.
DeSantis defended the bills passed by lawmakers in December, which he signed, that make it harder for homeowners to sue their insurance company, noting six companies had failed in 2022 and most carriers were drawing back from the Florida market.
"We had a lot of companies that were going out of business for a long time; no one wanted to come here and do business in Florida," DeSantis said. "I think we've changed that in going in the right direction; there's been a positive response."
DeSantis' Friday announcement comes just days after former President Donald Trump hit the Governor over DeSantis' policies regarding the insurance market during his tenure.
"In addition to wanting to cut Social Security (and raise the minimum age to at least 70) & Medicare, RINO Ron DeSanctimonious is delivering the biggest insurance company BAILOUT to Globalist Insurance Companies, IN HISTORY," Trump asserted.
"He's also crushed Florida homeowners whose houses were destroyed in the Hurricane — They're getting pennies on the dollar. His Insurance Commissioner does NOTHING, while Florida's lives are ruined. This is the worst Insurance Scam in the entire Country!"
The GOP-controlled Legislature is poised to pass more tort reform bills during the ongoing Regular Session
"Part of it is, you police this stuff which you've got to do, but when your market is so bad you don't have as many reputable companies that wanted to be in here, so I think we've done a lot to change that," DeSantis said. "But yes, they need to be held accountable and I know they're going to be aggressively doing it."