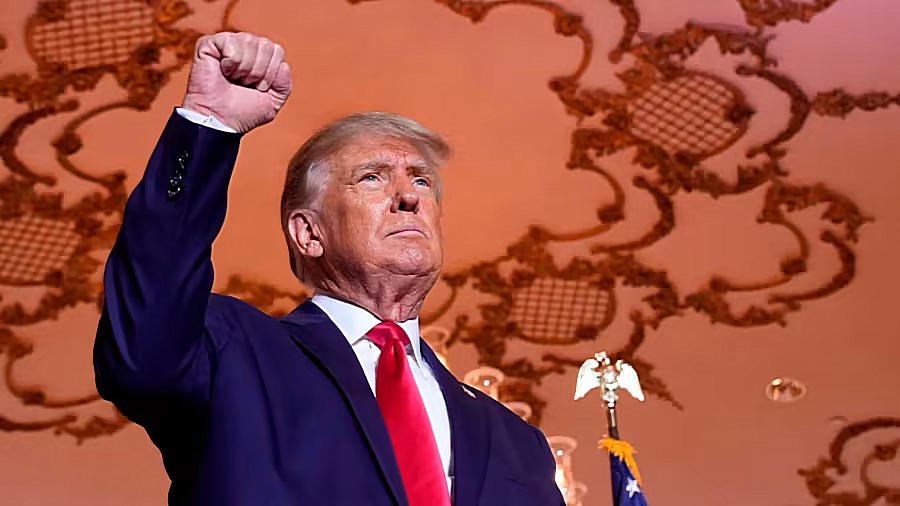 Does 'America's Governor' lack a Florida 'firewall'?
Much of the polling of a still-hypothetical 2024 race between Ron DeSantis and Donald Trump has gone the former President's way recently, and a new survey shows him with an edge in Florida.
A new survey of 443 Republican Florida voters from Emerson College shows the former President up 3 points over the Florida Governor. Trump took 47% of those surveyed, with DeSantis taking 44%. No other candidate even got 5% support.
In a polling memo, Spencer Kimball, Executive Director of Emerson College Polling said, "Nearly one year out from the Florida Presidential Primary, DeSantis and Trump are in a two-way race for the Republican nomination, statistically even with one another. While 90% of Republican voters approve of DeSantis, that does not translate into a firewall of support over the former President for the nomination in their home state."
In a three-way race excluding DeSantis, who still has yet to formalize his candidacy, Trump gets 79% against declared candidates Nikki Haley and Vivek Ramaswamy, Haley garnered 16% support, and Ramaswamy managed just 6%. A full 69% of DeSantis supporters moved to Trump in the scenario where he does not run.
There is one piece of relatively good news for DeSantis in the Emerson College poll. While Trump ties President Joe Biden in a hypothetical General Election survey, with each taking 44%, DeSantis ekes out a 3-point lead over the President, 46% to 43%. The larger poll contains 1,153 voter responses.
The Emerson College poll shows a radically different result from another recent poll of the race. The Florida Governor has 52% support in the University of North Florida Public Opinion Research Lab survey of the race, 25 points ahead of Trump. Meanwhile, a January survey by Suffolk University and USA Today found Trump was the choice of 47% of those surveyed, while DeSantis was preferred by 40%.
Emerson College polling has shown a Trump lean in other Primary states. A recent New Hampshire poll showed the former President up 41 points, one of his biggest leads in any recent single state poll.
That said, Trump is sharpening his attacks on DeSantis and localizing them: a Truth Social post this week hammered DeSantis for the state's property insurance crisis, calling Florida's "the worst insurance scam in the country."