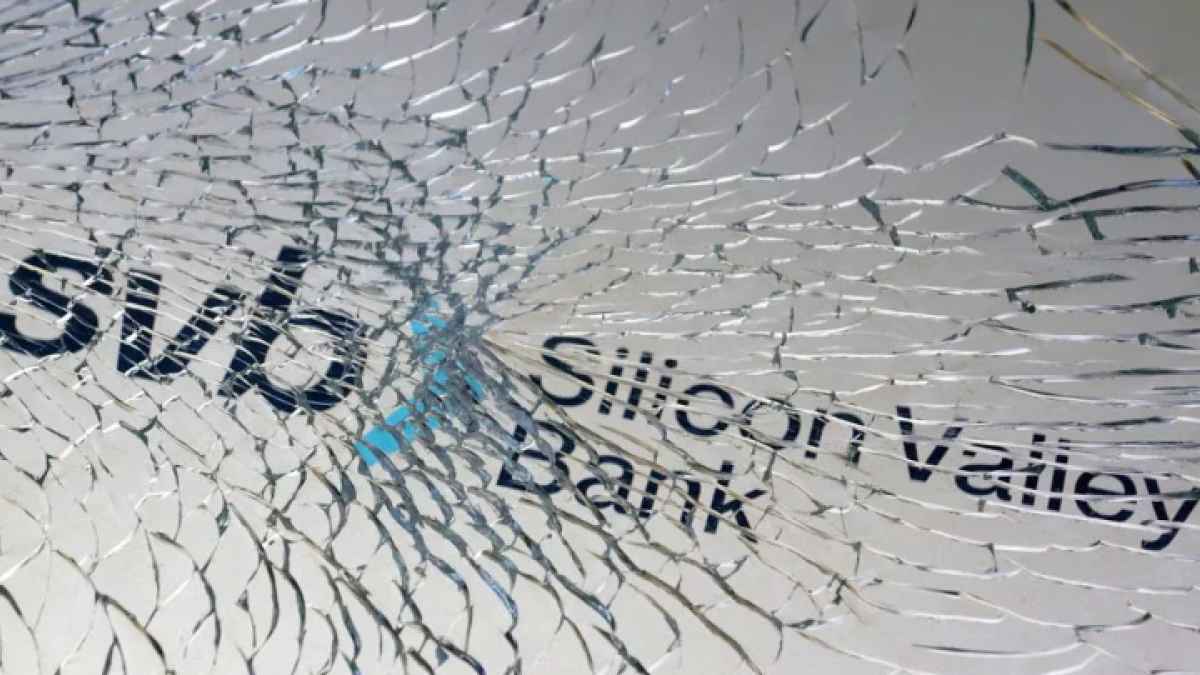 What will happen to the next generation of startups?
"Startup" has become part of the vocabulary in the IT industry as far back as I can remember.
Its first use dates to 1976 in Forbes Magazine, referring to the "unfashionable business of investing in startups in the electronic data processing field."
Startup is not just a popular phrase; they have changed our lifestyles — and become part of the American Dream.
Airbnb, Uber, Fitbit, Instagram, Pinterest, Facebook, DoorDash, LinkedIn, were all hyper-successful small startups that changed their industries and (in some cases) our nation.
Since the early 80s, there has been a key financial partner to startups, Silicon Valley Bank.
Before its stunning collapse last week, SVB was listed as the 16th largest bank in the U.S. Fitbit and Pinterest — and over half our country's venture capital-backed tech and life science firms — are (or were) among their clients. Following the failure of the bank, the second largest failure in U.S. history, the Federal Deposit Insurance Corporation is now in charge of the organization.
The abridged version of what happened is that Wednesday, March 8, SVB was going about their business of raising $2 billion in capital; by Friday, March 10 they were shut down.
SVB made the public announcement of raising capital and selling some investments at a loss (which some say the transparency on this was their downfall). Their clients then panicked which led to a run on withdrawals and billions ($42 billion) left the bank overnight.
There is an interesting front-line piece from Jakub Porzycki that goes into the night before the bank's close. SVB hosted an event the day before they went under, led by a venture capitalist, on how to WOW your investors. The band-playing-on-as-the-Titanic-sank moment is detailed in the Verge.
Adding insult to injury, a report out of South Florida also claims that the behind-the-scenes tech used to run the bank was way behind the times.
The irony here is as thick as it gets. The applicable saying is "the cobblers' children have no shoes."
What is the impact in Florida? Well, for digital operations if you log in to your SVB account, prepare for a cryptic homepage, but it works.
For physical operations, they also have a branch in Miami. We received a letter from a partner on Friday who banked with them, so this is not just a problem for the West Coast tech sector.
To get a better feeling I chatted with Domi Station Executive Director Robert Blacklidge to get his thoughts on the impact in Florida.
Domi Station is an incubator and coworking space for startups in Tallahassee.
"SVB's failure and the failure of another bank over the weekend have shown how banks have lobbied to release them from bank restrictions of the Great Depression. Etsy's delaying payouts is a clear example of how this has opened thousands of businesses to potential failures as this has had an incredible trickle-down effect. Even with the federal government stepping in over the weekend to stem the systemic failure of our banking system, it is concerning that other banks were unwilling to purchase SVB's assets. Lastly, it is crucial to know who you are banking with and their investment strategy as this was caused by a bank making risky investments with depositors' funds."
In the week since SVB closed, the name changed to Deposit Insurance National Bank of Santa Clara, then Silicon Valley Bridge Bank, N.A. If you are a client, you can get your funds out if you wish (for accounts under the insured amount of $250,000).
But what about tomorrow? Are more banks in jeopardy?
The timing of the closing and seizure of Signature Bank certainly is eyebrow-raising, as was Silvergate Capital putting a for-sale sign out front. Both entities are tech-related and cryptocurrency-centric.
Next, mortgage rates are also trending downward as the news sends its waves throughout the nation and world.
Moving from the financial repercussions, what happens to the next generation of startups?
Do we miss the next Venmo (or other cool apps) because they could not get funded?
I suppose the tech pioneers of tomorrow will have to get normal business loans — like everyone else.
Plus, don't be surprised if there is another bank failure between now (March 15) and the day you are reading this (March 18) as these things happen fast.
Be safe out there; bank with multiple partners you trust and know (as Robert said); we will see what the next generation of startups looks like as we roll into the American Dream 2.0.
___
Blake Dowling is CEO of Aegis Business Technologies in Tallahassee. He can be reached at [email protected].