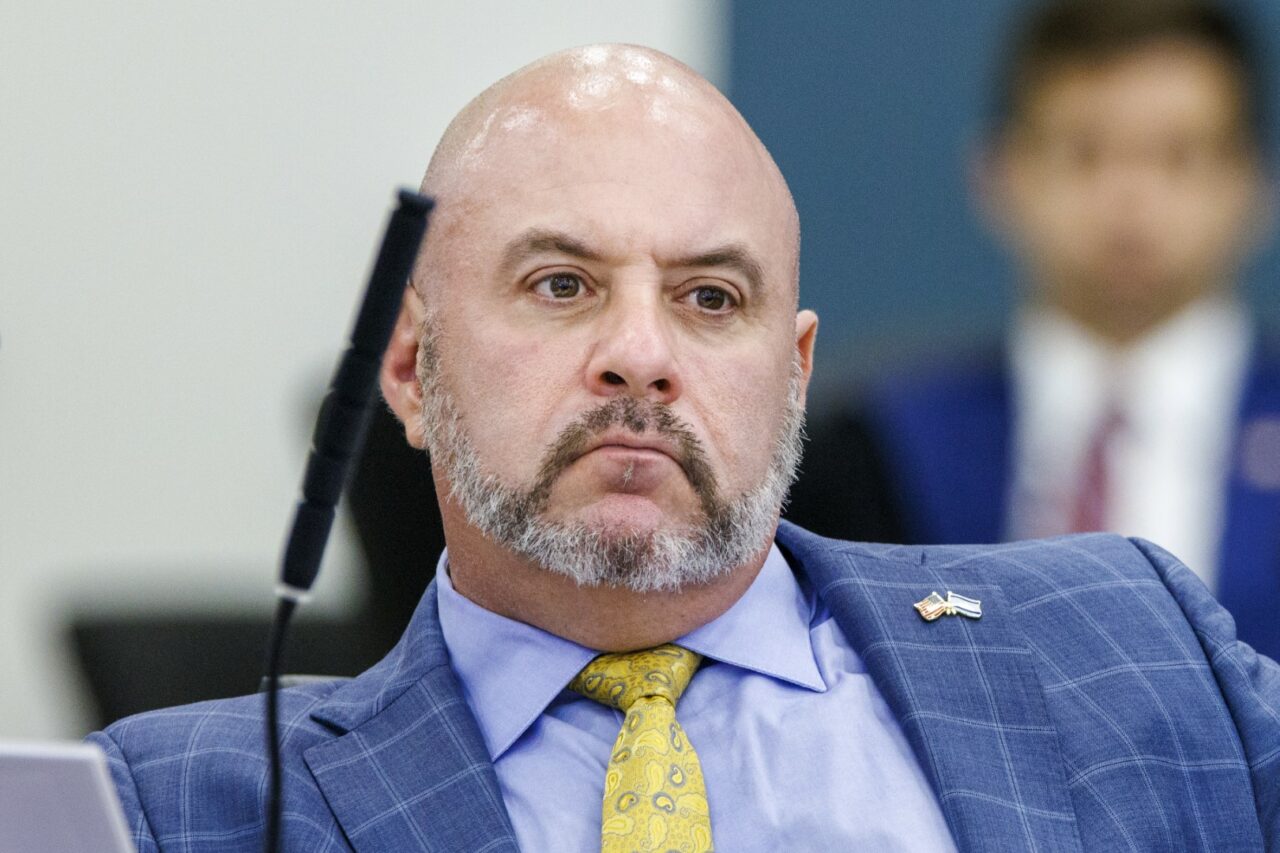 Sen. Blaise Ingoglia's bill addresses giving rides, employing and housing illegal immigrants and could mean criminal charges for regular citizens.
Add the Florida Conference of Catholic Bishops to the voices opposing multi-pronged legislation that cracks down on those who employ, house or give rides to undocumented immigrants.
The conference — which labels itself the nonpartisan, public policy voice of the Florida Catholic Church — released a statement saying the bill (SB 1718) that Republican Sen. Blaise Ingoglia is sponsoring unfairly targets the immigrant community and those trying to help them. But Ingoglla says the church may have fallen victim to "fake news."
Ingoglia, in committee last week, called it a model for all states to adopt in order to address President Joe Biden's border crisis.
Particularly, the conference takes aim at the provisions of the bill that redefine "human smuggling" to include giving an undocumented person a ride, require reliance on internet-based system to screen workers and prohibit the recognition of community identification as well as other states' drivers' licenses given to migrants.
For the redefinition of "human smuggling," the bishops statement calls it, "an unprecedented intrusion."
"Criminalizing the mere transport or shelter of undocumented migrants within the state will have far-reaching negative consequences in the agriculture industry and the business and faith communities," the letter says.
On E-Verify, which compares an employee's I-9 form to U.S. Department of Homeland Security and Social Security records, the letter notes the system has been plagued by "multiple challenges."
"Mandating E-Verify is unnecessary and will likely hurt Florida's businesses and economy," the Conference of Catholic Bishops' letter reads.
The bill's provision regarding driver's licenses and community identification programs, that give migrants a document to move about in the world, doesn't consider reality, the letter argues. And neither does the prohibition on migrants becoming attorneys, and attending college with in-state tuition.
Those provisions, "do not solve the immigration crisis but instead unfairly target students, many of whom have lived in Florida since childhood," the bishops' letter says.
Finally, the requirement that hospitals collect data on patients' immigration status will stop people from getting care before it becomes an emergency, which can make treating a medical problem more costly, the letter says.
"Requiring hospitals to collect data on patients' immigration status may stigmatize patients and discourage them from seeking needed care, which could place a greater fiscal burden on already-strained medical systems if those individuals experience emergencies at later times," the letter says.
On behalf of the Senator, Yohana de la Torre, Ingoglia's media consultant, texted Florida Politics a statement from him, urging the bishops to do their own research. And took issue with the assertion that the bill makes E-Verify mandatory, or that the bill addresses in-state tuition.
"I stand with Gov. (Ron) DeSantis to pass the strongest protections against illegal immigration in the nation," Ingoglia's statement said. "The concerns raised by the Conference of Catholic Bishops are based on erroneous information via the fake news and not rooted in fact. This bill puts law-abiding Floridians first, punishes human traffickers, and keeps our residents safe. It appears that the conference is also not immune to spreading misinformation. I suggest they actually read the bill and stop listening to open border activists."
The onus is on those who "knowingly" harbor or give rides to undocumented migrants, de la Torre pointed out.
Also, the bill's discussion of E-Verify addresses only mandatory record-keeping and doesn't actually mandate it, de la Torre said. No mention could be found in the 35-page bill of the prohibition on undocumented immigrants' accessing in-state tuition.
DeSantis' office did announce that in-state tuition would not be available to undocumented immigrants in a Feb. 23 news release announcing Ingoglia's legislation. 
Ingoglia's bill received one committee's nod last week, along party lines. Its House companion (HB 1617), has yet to make it on a committee agenda.
Christie Arnold, the Florida Conference of Catholic Bishops, responded to the clarification, and agreed those items were not in Ingoglia's bill.
"However, mandated E-Verify is contained in the House version, HB 1617," Christie wrote in an email. "Eliminating in-state tuition for undocumented students is part of Gov. DeSantis' legislative proposal. We continue to oppose these polices as well as the provisions of SB 1718 that unfairly target the immigrant community."