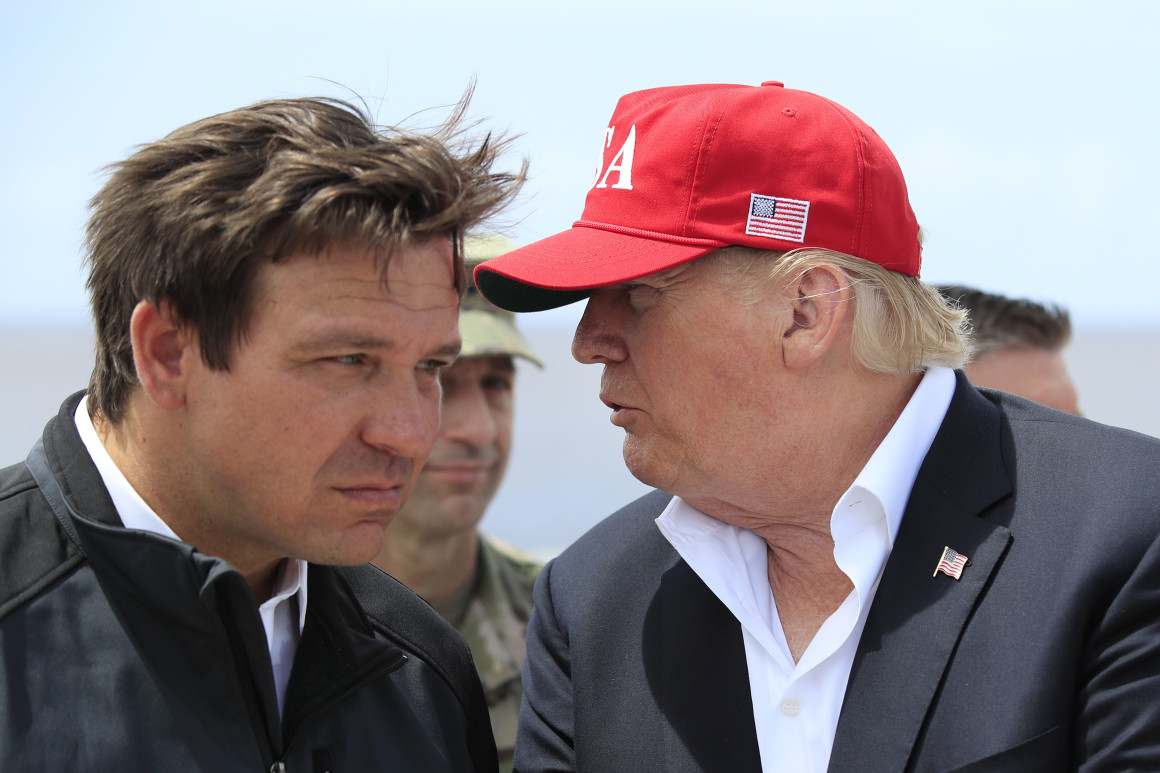 The former President attacked DeSantis as 'the most overrated politician in America.'
Donald Trump continues to take shots at the still-unofficial Ron DeSantis run for the White House.
As is usually the case, the former President took to Truth Social to levy more criticisms — some are familiar, others more novel.
One of the newer Trump "truths" was a claim that DeSantis' presidential hopes may be dying even before Sine Die.
"Ron DeSanctimonious' Political Consultants are failing to rescue his sinking ship. He can't move without them, it takes him forever to make a decision, and they're charging him and his Globalist Donors a fortune," Trump asserted, before detailing his portrait of dysfunction.
"Ron's Poll Numbers are 'crashing' at a record pace, he is being abandoned by his most 'loyal' people, and I'm sure he's planning to ask for all of his money back from his Establishment RINO Advisors who are good at one thing, sucking the piggy bank dry!"
The former President offered no specific evidence for these claims, though national polling is trending Trump's way after a DeSantis surge after the November election.
Trump revived previous critiques Thursday as well, including slams of Florida's performance during his administration and repeats of charges that DeSantis would slash entitlement schemes for senior citizens, a position DeSantis held in Congress but has recanted since.
"Ron DeSanctimonious thought he could run for President despite his less than average numbers on COVID, Crime, and Education. Florida was successful long before DeSanctis got there," Trump said, using two of his nicknames for DeSantis in one sentence.
"You just can't get away with voting to cut Social Security, raise the minimum age to 70, and then vote to obliterate Medicare — three times each. His Polls are crashing, and some of his biggest financial backers, Globalists all, are calling me now, but I don't take their calls — No Interest!"
In case his message was not clear, Trump completed a Truth Social trifecta: "Ron DeSanctimonious is the most overrated politician in America. His Numbers on COVID, Crime, and Education are terrible, but nobody knows it — Now they do. He shouldn't even be running!"