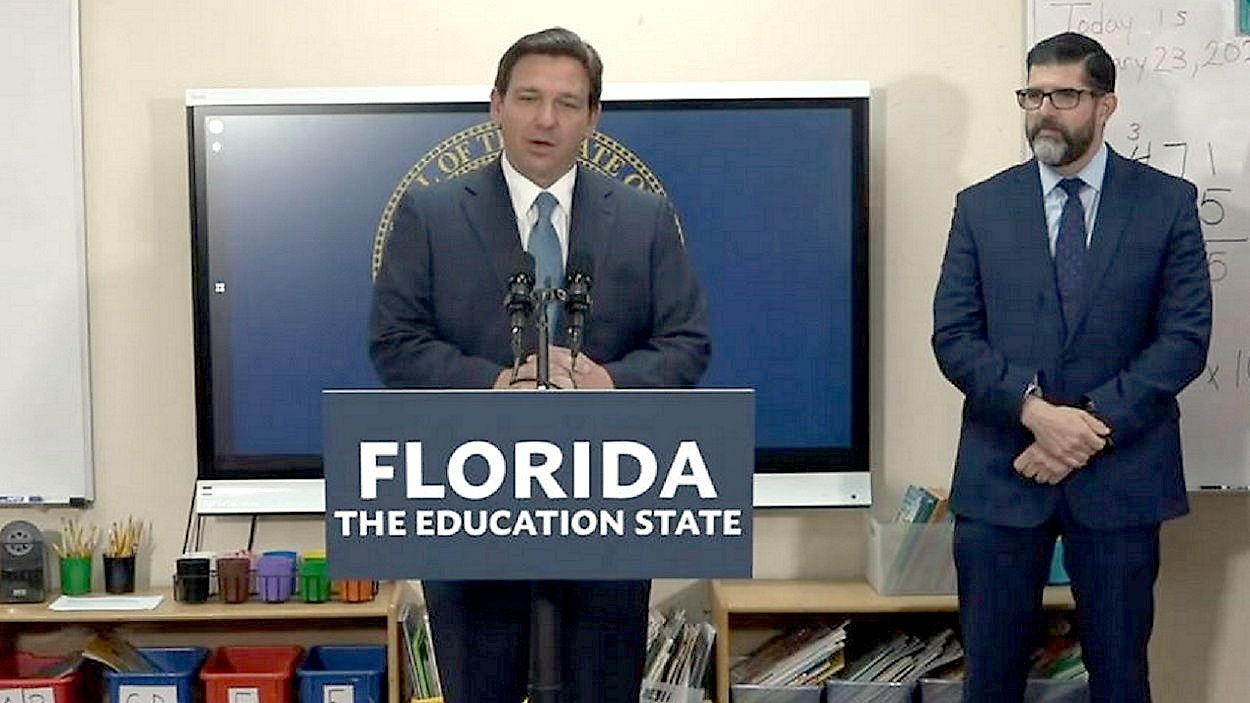 Two of the Board appointments are new.
Two new members are joining the State Board of Education, joined by a returning member, following appointments announced recently by the Governor's Office.
One of the two new additions to the Board is Kelly Garcia of Tampa, who sports around 11 years of teaching experience. 
She spent two years with Teach for America in Texas before joining the Franklin Boys Preparatory Academy in Tampa for another two years. She last taught at Saint Stephen Catholic School for almost three years and Catapult Learning for another two years. She also briefly served as a consultant for Hope Christian Schools.
A little less than a decade ago, she served as a field coordinator for StudentsFirst, building "networks of education reform advocates in Central Florida" and advocating "for the value of Common Core state standards."
She earned her bachelor's degree from Catholic University and her master's degree in business administration from the University of Florida.
Former Tequesta Republican Rep. MaryLynn Magar also joins the Board. She spent eight years in the House, closing out her tenure by serving as Speaker Pro Tem for the last two years, leaving in 2020. 
As a legislator, she said she supported "more accountability and choice in our education system, building on recent gains, and giving us the opportunity to create the best-trained workforce in the world."
A member of the Palm Beach North Chamber of Commerce, Magar is the Vice President of HeartCare Imaging and received her bachelor's degree from Radford University.
Coming back for another term on the Board is Ryan Petty, Head of Product and Marketing for the Gemini division of Blue Rocket. He previously worked as Vice President of Product Development and Innovation at ADT.
"In honor of his daughter, Alaina, who was killed in 2018 at Marjory Stoneman Douglas High School, he has worked to improve school safety in Broward County and across the country," according to the Governor's Office. "In 2018, he was appointed to the Marjory Stoneman Douglas Public Safety Commission which was formed to analyze information from the school shooting and other mass violence incidents in the state and address recommendations and system improvements."
Petty, who has a bachelor's degree in accounting and information systems from Brigham Young University, also founded The WalkUp Foundation, a nonprofit focused on using advocacy and intervention to prevent the causes of school violence.
Gov. Ron DeSantis also recently reappointed Ocala businessman Danny Gaekwad to the University of Central Florida Board of Trustees. A Republican fundraiser of note, he's the immediate past Chairman of the Visit Florida Board of Directors and presently serves on the Boards of Enterprise Florida and Space Florida.
He first joined the Board in 2016 following an appointment by Gov. Rick Scott.
Gaekwad's the founder and CEO of NDS USA, an IT and cloud services company, along with being the founder of Danny G Management, which handles his restaurants and hotels, and Danny Gaekwad Development and Investments, which deals with his real estate investments. He also owns DG Hospitality, a hotel and restaurant management consulting company. 
Ocala Magazine named Gaekwad its 2018 Person of the Year.
"Over the years, Gaekwad's companies have created thousands of jobs in Florida and other parts of the United States," according to the magazine profile. "His companies contributed hundreds of millions of dollars to the economy. In 2016, Gov. Rick Scott awarded Gaekwad with the 'One Million Jobs' certificate of appreciation for his contribution 'in helping Florida job creators add 1 million jobs between December 2010 and December 2015.'"