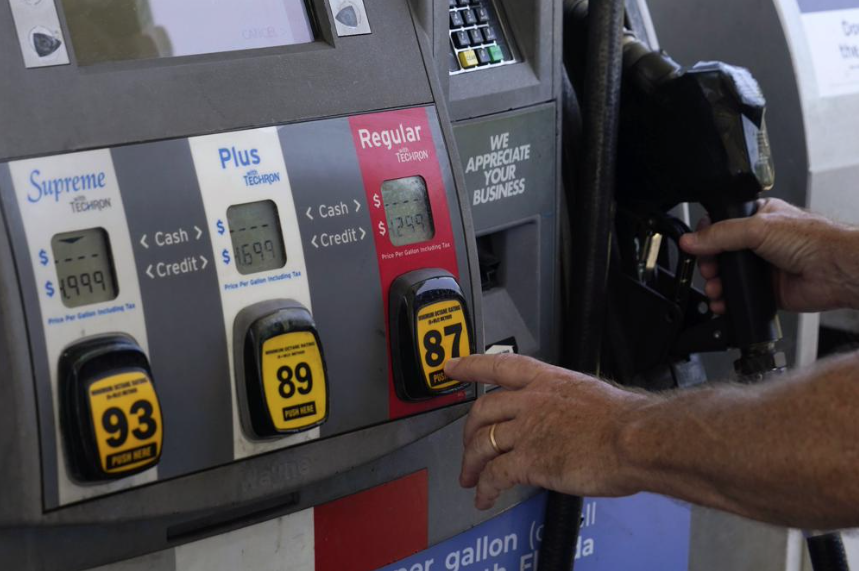 Prices may drop a bit more, but seasonal trends point to costlier gas as the weather gets warmer.
Motorists across the Sunshine State are paying an average 9 cents less for a gallon of gas than they were a week ago, thanks to a big drop in the oil market a fortnight prior.
Over the last week, retail prices for fuel fell to $3.37 — 21 cents cheaper than the state's high this year and 75 cents less than what drivers paid this time in 2022.
The U.S. price of oil plunged 17% to a new 2023 low two weeks ago but has since recovered slightly, an upward shift that could limit how much further gas prices fall in the short term.
It often takes half a month for retail prices to adjust to movement in the futures market, according to Andrew Gross, a spokesperson for AAA — The Auto Club Group. He said that while it's possible drivers see costs dip a bit more nationwide, the pump price point could level out or even rise next week as oil prices recover and seasonal demand grows.
"We may be seeing a return to seasonal trends in demand with warmer weather and longer days," he said in a statement.
Gas prices rose 11 cents in the week leading to March 13. A week later, the average price statewide climbed another 13 cents to $3.46 before falling to the current cost.
As of Monday afternoon, gas in Florida was cheapest in much of the panhandle, with the Crestview-Fort Walton Beach area being the most cost-efficient for motorists at $3.18 per gallon. Panama City and Pensacola were second- and third-least expensive, respectively, at $3.19 and $3.26 per gallon.
Drivers faced the steepest costs in the areas of West Palm Beach-Boca Raton ($3.58), Naples ($3.48) and Port St. Lucie ($3.53).
Nationally, Florida is among the more expensive states for motorists, pricier than New Mexico ($3.35) and Pennsylvania ($3.56) but more affordable than California ($4.82), Hawaii ($4.81), Washington ($4.26), Nevada ($4.23), Oregon ($3.89), Alaska ($3.80), Utah ($3.75), Colorado ($3.60), New York ($3.42), Indiana ($3.39), Vermont ($3.39) and Maine ($3.38).
The cheapest gas in the country is in Mississippi, where drivers are enjoying $2.99-per-gallon gas, followed by Oklahoma ($3.01) and Arkansas ($3.02).
According to the federal Energy Information Administration, gas demand increased from 8.59 million to 8.96 million barrels per day in the week leading to March 23, during which total domestic gasoline stock fell by 6.4 million barrels of crude, to 229.6 million.
Updated figures are due Wednesday.