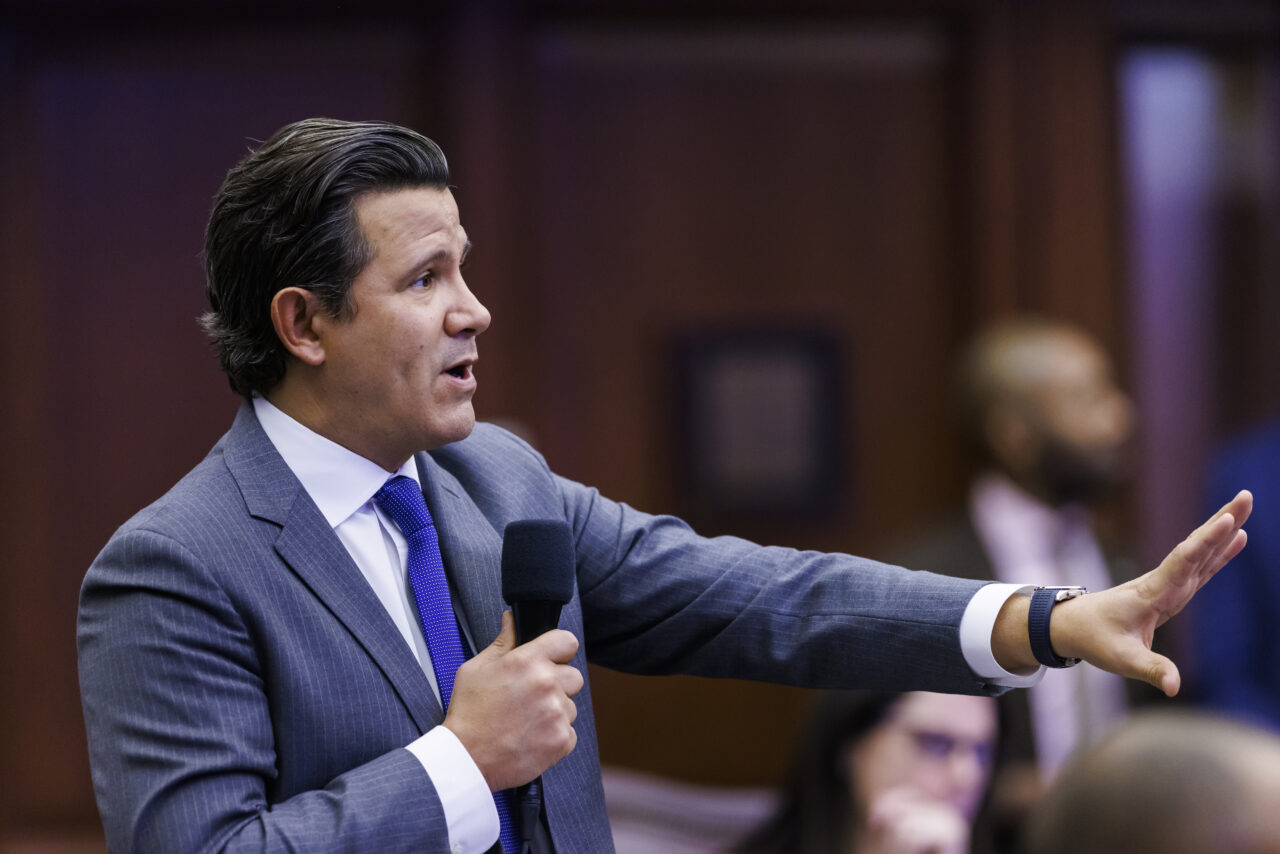 The House already voted down a similar proposal.
If the Legislature wants Floridians carrying guns anywhere, one Democratic state Senator has a suggestion: why not let the public bring firearms to legislative hearings?
Sen. Jason Pizzo filed an amendment to a permitless carry bill (SB 150) that would allow individuals to carry firearms into legislative committee meetings.
The bill is sponsored by Sen. Jay Collins, a Tampa Republican, and has been billed as "constitutional carry." It eliminated the requirement to obtain a concealed weapon license in order to carry a weapon in public places.
But critics on the right say the bill falls well short of that, and still restricts individuals' right to bear arms in Florida. Most notably, gun rights activists have called for open carry legislation, eliminating the requirement to conceal weapons entirely. Senate President Kathleen Passidomo has signaled she will not support that, citing opposition from the Florida Sheriffs Association.
The legislation also leaves in place several restrictions on places individuals still cannot carry a concealed weapon, including police stations, courthouses, polling places, schools and meeting places for government bodies. That includes "any meeting of the Legislature or a committee thereof."
Pizzo's amendment would take meetings of the Legislature and its committees off that list of gun-free zones.
Gun rights groups have publicized the amendment.
"Currently permit holders are allowed to carry into the state Capitol but prohibited from carrying in any official meeting or floor session," noted Matt Collins, the director of Florida Gun Rights.
The Pizzo amendment reads similar to one presented by Rep. Anna Eskamani, an Orlando Democrat, on the House floor. The House passed its own permitless carry bill (HB 543) last week, but voted down Eskamani's amendment on a voice vote.
Eskamani during floor debate categorized her amendment as "cheeky."
"If we think that more guns make people safe, and if we think that there's no value in training and so forth," Eskamani said, "then we should walk the talk. We should allow for guns to be in all of our committee spaces, to be in the gallery, to not just have it be held by those who are professionals but have it be held by folks who might have no training in this body."
The Senate bill is slated for discussion on the floor today at 3:30 p.m.