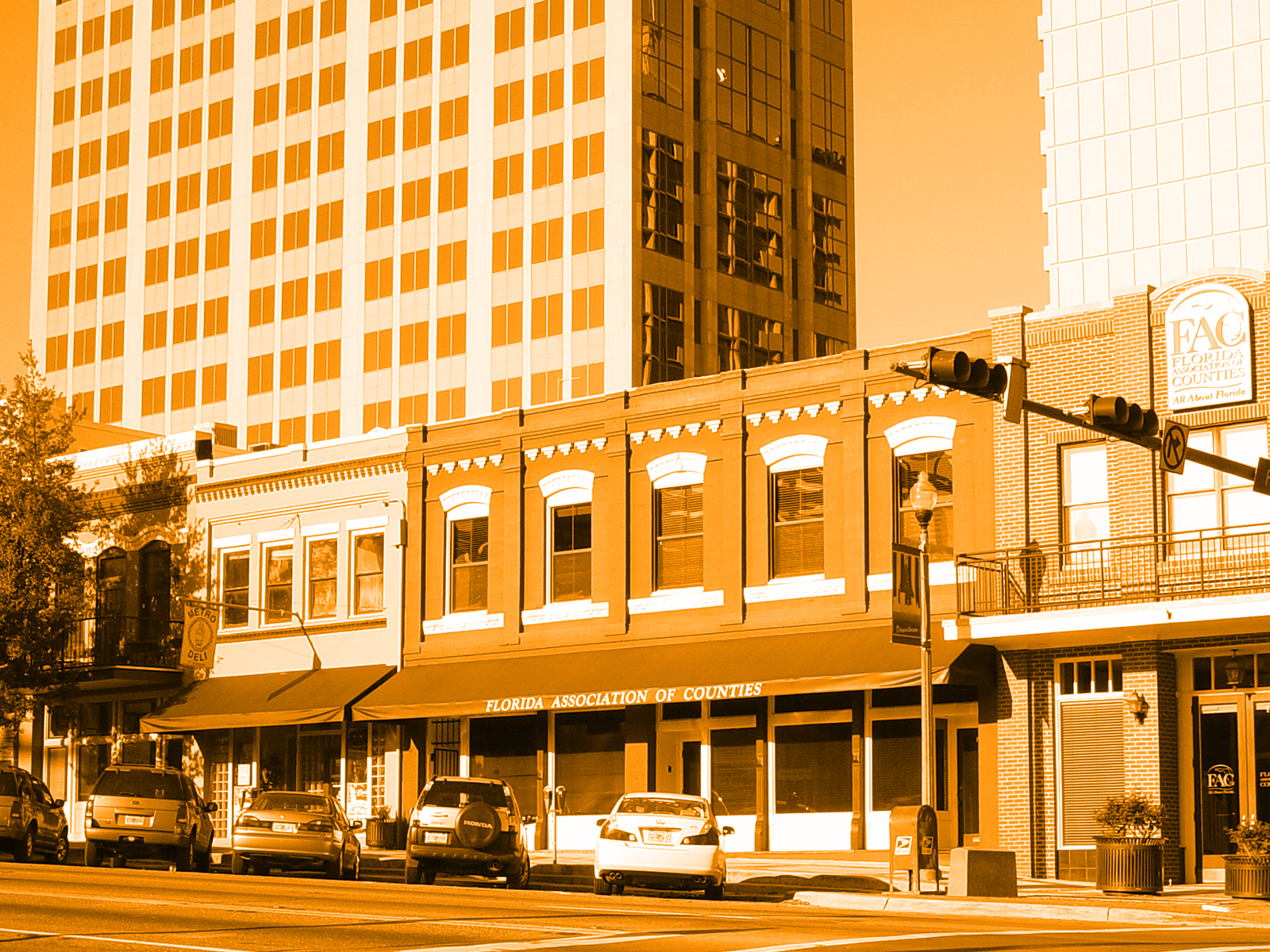 Make a good day even better with Sunburn!
Good Wednesday morning.
Days after a sweeping torts bill was signed into law, business groups are teaming up on an ad campaign thanking Gov. Ron DeSantis and legislative leadership.
Associated Industries of Florida, in partnership with the Florida Trucking Association, Florida Retail Federation, Florida Restaurant & Lodging Association and National Federation of Independent Business released a 30-second ad namechecking the Governor, Senate President Kathleen Passidomo and House Speaker Paul Renner.
"With tort reform now signed into law, Florida businesses will be empowered to grow and hire new workers without the fear of frivolous lawsuits," the ad narrator says. "The billboard trial lawyers lost, and job creators and hardworking Floridians won. The Sunshine State remains open for business. Thank our Republican leaders for ending the billboard trial lawyer greed."
The "tort reform" package (HB 837) substantially changes how lawsuits are filed, litigated and settled in Florida.
The new law nearly eliminates one-way attorney fees, modifies the state's comparative negligence system and adjusts Florida's bad-faith rules to protect insurance companies from lawsuits.
Each of the business groups chipping in on the "thank you" ad campaign identified torts as their top priority for the 2023 Legislative Session, claiming that an over-litigious environment was burdening everyday Floridians with a $5,000-per-year "tort tax" levied by way of higher insurance premiums and other costs.
Many of the organizations behind the new ad had been readying to defend the bill from trial lawyer attacks as it awaited the Governor's signature, but DeSantis acted quickly — it was the first bill he OK'd this Session, and he signed it just a day after it cleared the Legislature.
To watch the ad, please click on the image below:
___
Comcast has hired Michelle Oyola McGovern as its new vice president of Government Affairs for the Florida Region.
In this role, McGovern will lead the Florida Region Government Affairs team in building relationships with local government and community leaders within Comcast's service footprint throughout Florida as well as small portions of southeastern Georgia and Alabama.
"As one of the world's largest media and technology companies, Comcast is responsible for products and services like high-speed internet that are becoming an increasingly important part of our daily lives. It is also a major employer and significant contributor to the economy in communities across Florida," McGovern said. "In my new role, I am looking forward to utilizing my years of experience in the public sector as well as my passion for our communities to support Comcast's business objectives and its place as a trusted community partner."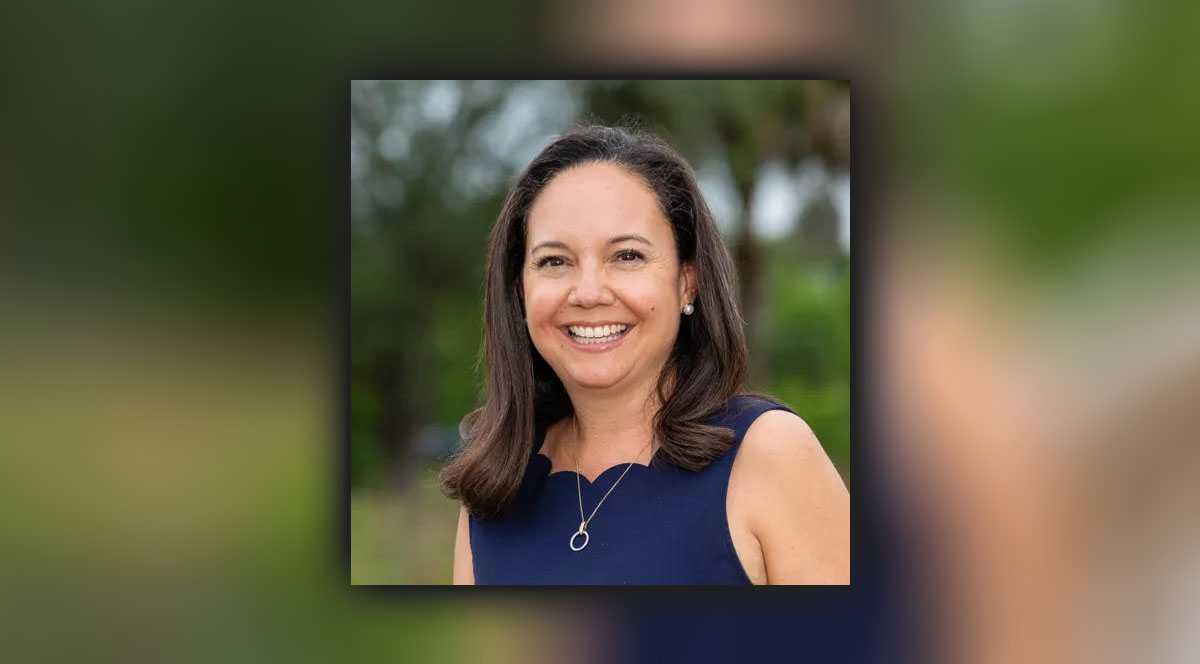 McGovern will help spearhead Comcast's work to bridge the digital divide by bringing its internet services to unconnected areas, including expansions as a part of the State's Broadband Opportunity Program.
She will also continue Comcast's commitment to digital inclusion in Florida through its digital equity program, Internet Essentials, and raise awareness for the Federal Communications Commission's Affordability Connectivity Program.
Before joining Comcast, McGovern was Baptist Health South Florida's Corporate Director of Government and Community Relations. She previously served as State Director for U.S. Sen. Bill Nelson and has worked for the Florida Department of Children & Families, and the Florida Department of State. McGovern earned her bachelor's degree from Florida Atlantic University.
___
Help wanted — New College of Florida is Looking for a VP of Communications who would like to lead their communications department as VP of Communications. The senior position is full-time, based in Sarasota at the NCF campus. Applicants must have at least five years' experience in leading a communications department or in a VP communications role. Those interested in the position should email [email protected] for more information and resume submission.
___
Spotted — At the NFIB Annual Boots and Business Dinner at the Governors Club: Speaker Renner; Sens. Blaise Ingoglia and Travis Hutson; Rep. Webster Barnaby; John Browning, Scott Dicks, Jennifer Green, Bill Harrell, Tim Meenan, Frank Messersmith, Eli Nortelus, Tim Nungesser, Tim Parson, Adam Potts, Dave Roberts, Keri Rayburn Silver, and Eddie Thompson.
— SITUATIONAL AWARENESS —
Tweet, tweet:
Megyn Kelly on DeSantis refusing to come on her show: "Why would you sit down with a British guy, and not come on this show?…He's afraid. I'm just gonna put this out there – he is afraid because he knows the kind of interview that I would give him. He's pic.twitter.com/cQ3YoplJfF…

— MAGA 𝘰𝘳𝘪𝘨𝘪𝘯𝘢𝘭𝘪𝘴𝘵 (@MAGAoriginalist) March 27, 2023
—@Atrupar: Rep. Byron Donalds tells CNN that talk of an AR-15 ban following the latest school shooting is just "politics" and "emotions" "Emotion doesn't solve problems," he adds
—@GrayRohrer: Spotted in the Capitol: @JeffreyBrandes, who I believe is back to tell everyone "I told you so" in person over the insurance bills he had that got blocked over the years.
—@LindsayCrossFL: I personally had the chance to try out the next generation of e-bikes recently and I came away very impressed. Bike share has a bright future in the sunshine city
Tweet, tweet:
Thank you @childrenstrust for having me and some incredible public servants @vickiforflorida @JuanPorrasFL @TeamAlexRizo @RepJuanFBarquin join you this morning during #ChildrensWeek

Loved getting see the level of engagement our kids are taking in Florida's future! pic.twitter.com/JmAmmRijPr

— Christian Minor (@chris_minor10) March 28, 2023
—@HannahDrake628: Isn't it funny this parent complained that this movie wasn't appropriate for second graders. But Ruby Bridges was 6 years old when she actually had to go through this. But a White second grader watching A MOVIE about it isn't appropriate. Yall are really interesting people.
—@AndrewWarrenFL: Last night I received the distinguished @stetsonlaw annual public service award. It's a tremendous honor to be recognized for courageously seeking justice — doing the right thing in the face of adversity — like others who relentlessly protected freedom, democracy, & the rule of law.
MLB Opening Day 2023 — 1; Tron Lightcycle/Run debuts in Walt Disney World — 6; Suits for Session — 7; 'Air' starring Ben Affleck and Matt Damon premieres — 8; NBA Play-In Tournament begins — 13; Taylor Swift 'Eras' Tour in Tampa — 16; NBA playoffs begin — 18; final performance of 'Phantom of the Opera' on Broadway — 18; American Association of Political Consultants Pollies '23 conference begins — 20; 2023 Session Sine Die — 37; 'Guardians of the Galaxy Vol. 3' premieres — 37; Florida Chamber 2023 Leadership Conference on Safety, Health & Sustainability — 41; Florida TaxWatch's Spring Meeting — 50; 'Fast X' premieres — 50; Florida Chamber 2023 Florida Prosperity & Economic Opportunity Solution Summit — 59; NBA Finals begin — 64; 'Spider-Man: Across the Spider-Verse' premieres — 65; 'The Flash' premieres — 79; Florida Chamber 2023 Florida Learners to Earners Workforce Solution Summit — 90; 'Indiana Jones and the Dial of Destiny' premieres — 92; 'Mission Impossible: Dead Reckoning — Part One' premieres — 107; Florida Chamber 37th Annual Environmental Permitting Summer School — 114; Christopher Nolan's 'Oppenheimer' premieres — 116; 'Captain Marvel 2′ premieres — 123; Beyoncé's 'Renaissance' tour in Tampa — 140; Georgia Tech to face Florida State in 2024 opener in Dublin — 148; 2023 Florida Chamber Annual Meeting & Future of Florida Forum — 208; 'Dune: Part Two' premieres — 223; South Carolina Democratic Primary — 305; New Hampshire and Nevada Democratic Primaries — 316; Georgia Democratic Primary — 322; Michigan Democratic Primary — 335; 'Spider-Man: Across the Spider-Verse' Part 2 premieres — 367; 'Kingdom of the Planet of the Apes' premieres — 422; Opening Ceremony of the 2024 Olympic Games — 485; 'Thunderbolts' premieres — 485; 'Blade' reboot premieres — 527; 'Deadpool 3' premieres — 592; 'Fantastic Four' reboot premieres — 738; 'Avengers: The Kang Dynasty' premieres — 765; 'Avengers: Secret Wars' premieres — 954.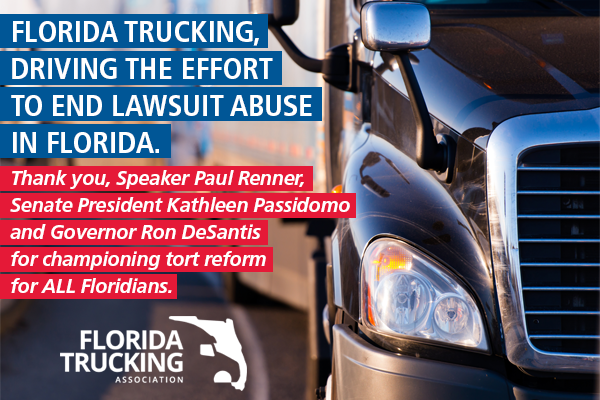 — TOP STORY —
"Ron DeSantis to deliver speech next month at conference in Israel, a nation in turmoil" via Michael Wilner and Alex Roarty of McClatchy DC — DeSantis will travel to Israel next month as the country faces unprecedented protests over proposed reforms to its judiciary, an early foreign policy test of the potential presidential contender.
DeSantis is scheduled to deliver the keynote address at an event April 27 hosted by the Museum of Tolerance Jerusalem and The Jerusalem Post, the Governor's Office confirmed Tuesday. Israeli officials confirmed to McClatchy that they are aware of the Republican Governor's travel plans.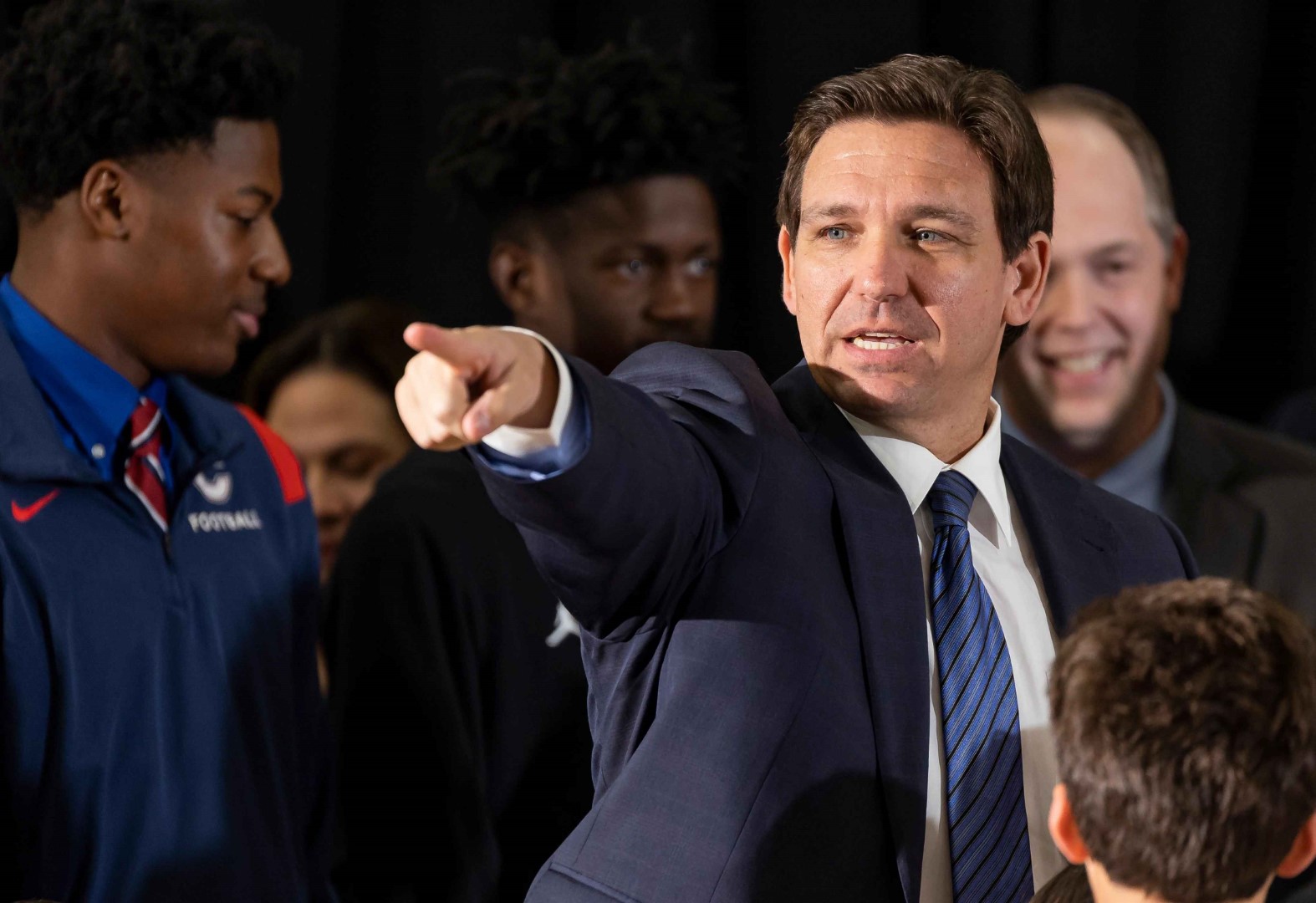 DeSantis — who is amid a nationwide book tour widely seen as a precursor to a GOP Presidential Campaign — will deliver his remarks before a crowd of 400 people, according to the news release announcing the event, including 120 U.S.-Jewish philanthropists.
The Governor is traveling to Israel as part of a larger Florida-Asian trade delegation.
The event where DeSantis will be speaking, titled "Celebrate the Faces of Israel," will attempt to tackle ever-present tensions in Israel, teach about the country's history, and introduce the audience to the changemakers who embrace tolerance and acceptance."
DeSantis has made support for Israel a foreign policy priority of his, dating back to his time in Congress.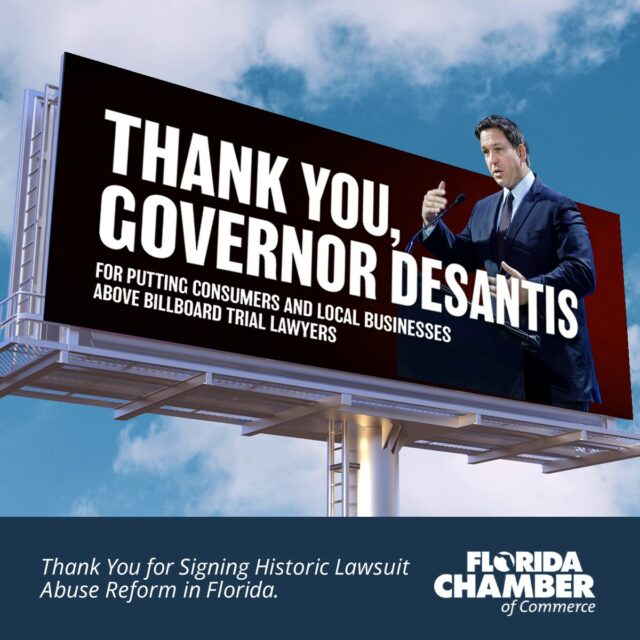 — DESANTISY LAND —
"DeSantis slates return trip to Israel. What should we expect?" via A.G. Gancarski of Florida Politics — For the second time during his tenure as Florida Governor, DeSantis is headed to the Holy Land. Per the Jerusalem Post, "DeSantis will travel to Israel in April to attend the Jerusalem Post and Museum of Tolerance Jerusalem 'Celebrate the Faces of Israel' event on April 27." The Governor will speak to a crowd of 400, including 120 "philanthropists," in a visit that is timely given his expected run for President in 2024. The Governor's 2019 trip, done under the auspices of Enterprise Florida, was interesting because of what appeared to be an aggressive co-branding of Florida and Israel. While it's unclear what media access to DeSantis will be like this time around, the 2019 trip saw the Governor taking tough questions, especially early in the trip.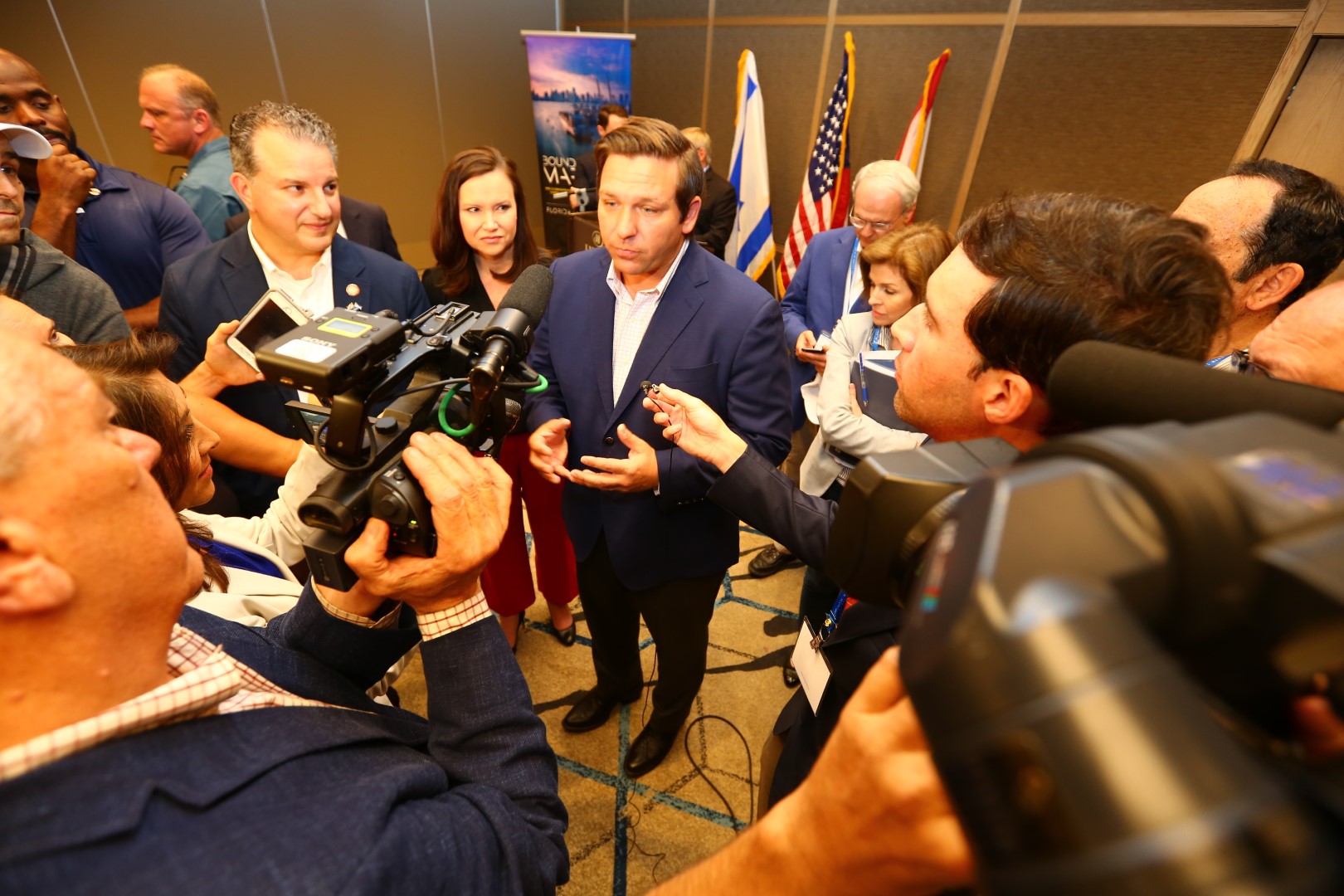 "DeSantis to headline Utah GOP convention" via Bridger Beal-Cvetko of Deseret News — Utah Republican delegates will hear from DeSantis during the party's organizing convention next month. DeSantis, who is widely believed to be gearing up to challenge Donald Trump for the GOP presidential nomination, will speak in person as the keynote speaker, state Party Chair Carson Jorgensen confirmed. But Jorgensen said the party is more focused on DeSantis' work as Governor. "Everybody sees it as such," Jorgensen said. "But as of now, those things we focus on is him as Governor and what he's done within that state, and we've wanted to stay out of that. We don't want this to bleed over into, 'Oh, this is us leaning toward him, or this is us pushing against Trump or (Nikki) Haley.' This is just strictly into … the things he's done as Governor."
DeSantis headed to Texas — Joe Lonsdale, the outspoken investor and Palantir co-founder, is preparing to introduce DeSantis to his network next month in Austin, according to Theodore Schleifer of Puck News. About 200 of Lonsdale's business and political contacts are expected to attend, including some who are flying in specifically for the event and the chance to meet the Florida Governor. Lonsdale "set up his own lobbying shop-cum-conservative think tank, the Cicero Institute, which is set to feature DeSantis as a "special guest" at its first annual "Cicero Courage Awards," for "courageous citizen legislators," according to an invitation to the event.
"DeSantis is 'living rent-free in Trump's head' according to the Florida governor's allies" via Paul Steinhauser of Fox News —DeSantis allies argued that Trump's attacks on the Florida governor are a sign of weakness. 'Gov. DeSantis hasn't even officially entered the race for the White House, and it is crystal clear DeSantis is living rent-free in Trump's head and the only person who can beat the former president. This is a two-man race, and Trump knows it. Gov. DeSantis has an increasing base of support in key early voting states,' Erin Perrine told Fox News.
"DeSantis backs Randy Fine in FAU president search" via Ana Ceballos and Jimena Tavel of the Miami Herald/Tampa Bay Times — Rep. Randy Fine, a conservative firebrand from Palm Bay who is running for the state Senate, told his Facebook followers that the Governor approached him to see if he would be interested in becoming the university's next president. "I've not been looking for a position of any kind, let alone this," Fine told the Times/Herald in a text message on Tuesday. But it is "incredibly flattering to be asked and I owe it due consideration," he said. The university began its search for its next president in January, and it is scheduled to hold listening hearings on the matter next week. While a new state law prevents the public from knowing the identities of the presidential candidates until they hit the final stages, DeSantis and Fine are publicly chiming in midway through the process.
>>>Gov. DeSantis is hosting a press conference at 9 a.m. in Naples, where is expected to sign the "Live Local Act" (affordable housing). Senate President Kathleen Passidomo, Speaker Paul Renner also participating.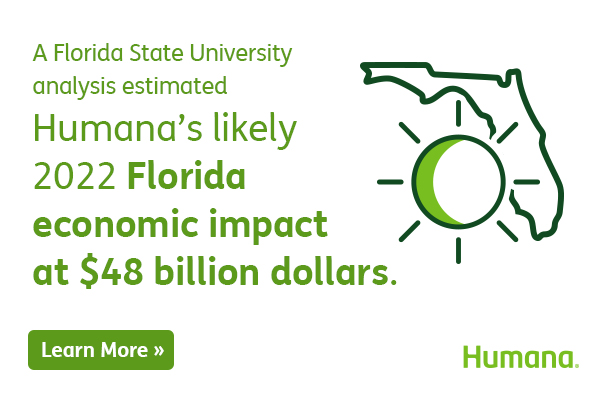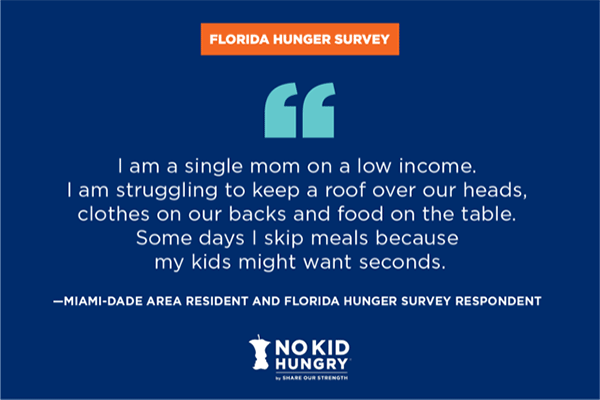 — LEGISLATIVE —
"Six-week abortion ban in Florida headed for full Senate vote" via Cindy Krischer Goodman of the Orlando Sentinel — A proposed six-week ban on abortion cleared its last Committee Tuesday and will head to the full Florida Senate for a vote. Sen. Lori Berman tried and failed to add amendments to the proposed six-week ban that would prevent the bill from being one of the strictest in the country. If the bill is approved, not only would a woman be banned from having an abortion after six weeks, but she would also need to wait 24 hours between consenting to a procedure, which means two visits to a doctor or clinic.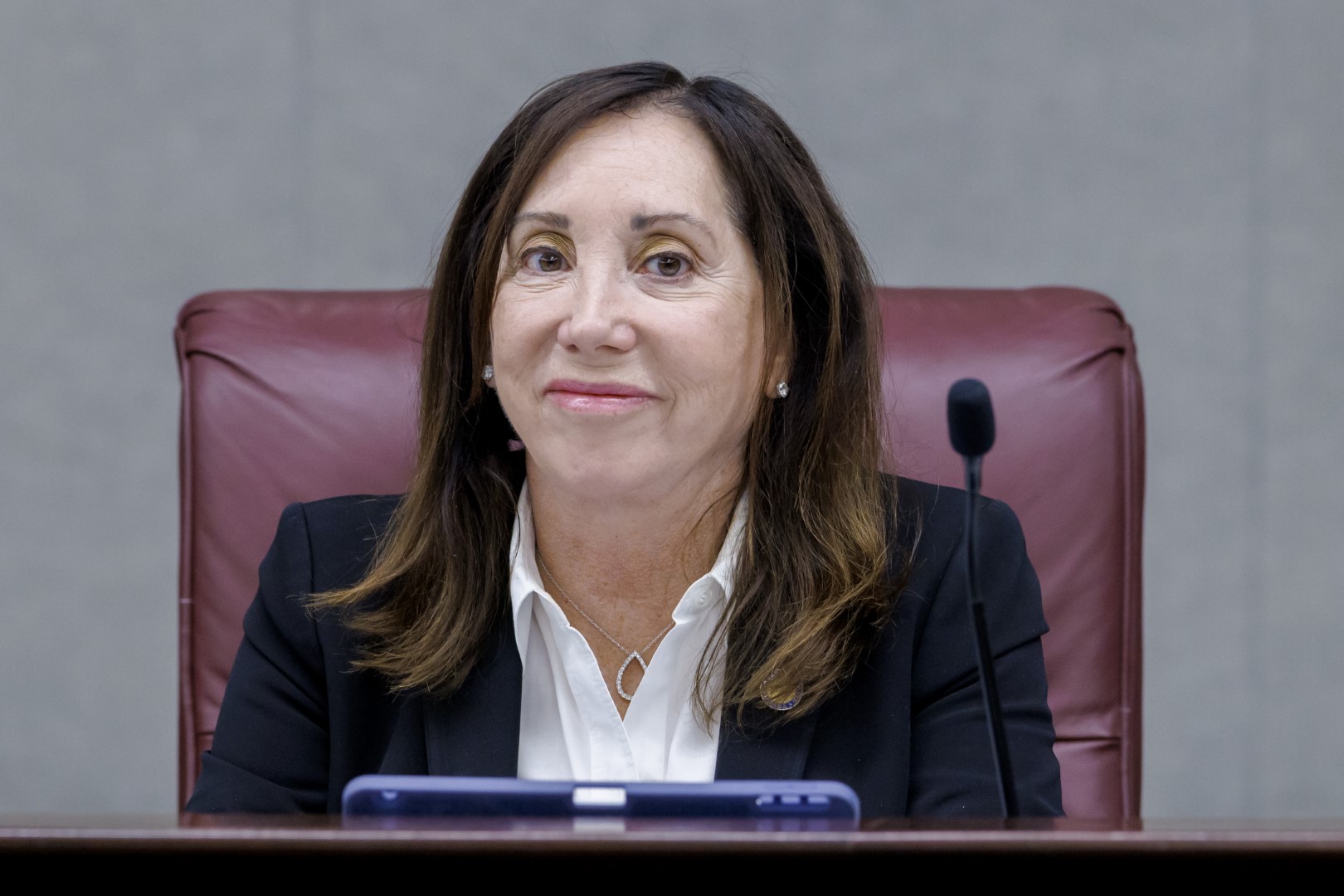 "Senate calculates school choice budget at $2.2B or more" via Jacob Ogles of Florida Politics — Universal choice legislation has already been signed by DeSantis. Now, lawmakers are figuring out what it will cost. A budget advanced by the Senate Appropriations Committee includes at least $2.2 billion to fund expected enrollment for students obtaining opportunity scholarships to private schools. But Sen. Keith Perry, Chair of the Senate Education Appropriations Committee, said the state needs to be prepared for an uptick in enrollment. "That's why we have an extra $350 million in the back of the bill," he said, "and that will be used if there were additional growth."
"House panel passes $113B budget with major change for K-12 school spending" via Gray Rohrer of Florida Politics — The House is moving forward with its $113 billion proposed budget, a 2.7% increase on the current year, including a 6% across-the-board pay hike for state employees and increases in spending for K-12 schools and infrastructure. "While this is a conservative spending plan it takes care of the needs of our state," said Rep. Tom Leek, an Ormond Beach Republican and Chair of the House Appropriations Committee. The panel passed the budget (PCB APC 23-01) unanimously, but Democrats questioned a series of moves in the spending plan, most notably an overhaul of the Florida Education Finance Program (FEFP), the main funding formula for pre-K-12 schools.
"Bill allowing local rules for short-term rentals advances in House" via Anne Geggis of Florida Politics — Cities and counties could have more authority over vacation rental housing booked over platforms like Airbnb and VRBO.com, according to a bill advancing in the House. Rep. Wyman Duggan's bill (HB 833) received approval from the House Regulatory Reform & Economic Development Subcommittee, along party lines, 12-3. These rental units, which have largely gone unregulated, have been the bane of some neighborhoods, transforming residential areas into party zones as short-term renters move in. But legislative preemptions have largely tied the hands of municipalities and counties seeking to ameliorate the problem.
"'An immense distraction': Bill targeting social media in public school heads to Senate floor" via Jesse Scheckner of Florida Politics — Legislation that would require lessons on the dangers of social media and block access to social media platforms in public schools is heading to the Senate floor. The Senate Fiscal Policy Committee voted unanimously for SB 52, which would direct the Florida Department of Education to procure a curriculum for students in grades 6-12 on social media safety. The bill would also require school districts to restrict access to social media on school-provided devices and Wi-Fi and prohibit students from using mobile devices during class. There would be an exception when the devices, including laptops, are used "solely for educational purposes as directed by the teacher."
"Senate's state park reservations bill awaits scheduling for floor vote" via Wes Wolfe of Florida Politics — The Senate Committee on Fiscal Policy did its part to move along SB 76, giving Floridians a leg up for booking state park reservations. Thanks to the House passing HB 109 last week, the Senate could put a bow on the bill with one final vote. The system presently allows for making reservations 11 months in advance. Advocates say third-party companies snap those up immediately, leaving in-state visitors out in the cold. Reservations would cover state park cabins, campsites and RV, tent, boat and equestrian sites. Anyone looking to book a campsite more than 10 months in advance would need to provide a valid Florida driver's license number or an identification number from a Florida identification card. Floridians could book as early as 11 months in advance.
"Senate budgets $15M for 'mediocre' New College amid campus reset" via Jacob Ogles of Florida Politics — The Senate included the funding in its early budget proposal, and the House has included the funding as well. It's money DeSantis requested after he installed a half dozen new trustees at the Sarasota university. Sen. Keith Perry said the money would "support New College of Florida's transition to a world-class liberal arts college." That's terminology sure to rankle longtime supporters of the school, which was ranked by U.S. News and World Report as the No. 5 public college in America, behind only the military academies. But Perry said it's "naive" to accept that at face value. That's a ranking within a small subset of schools. The school is ranked No. 76 among all liberal arts colleges nationally. "We cannot have a mediocre university in our system," Perry said.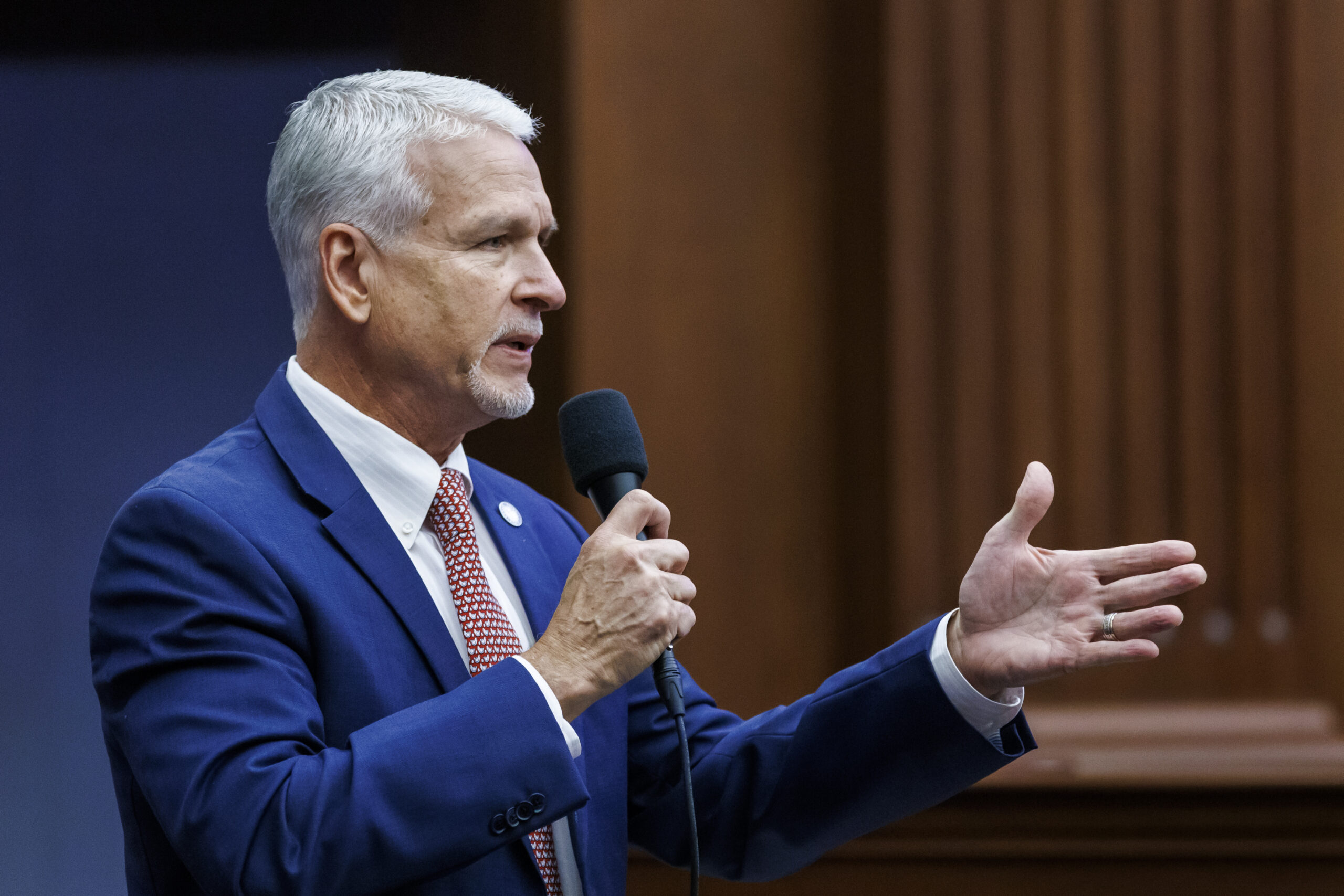 "Osborne Reef restoration bill set for second reading in House" via Wes Wolfe of Florida Politics — Legislation that takes steps to clean up what amounts to a 50-year mistake of dumping more than a million tires into the ocean is ready for consideration by the full House after it cleared its last Committee. The state became involved in Osborne Reef in 2002, with work going in fits and starts over subsequent years. As of August 2016, some 207,000 tires were removed. This bill is meant to provide the momentum to finish the job of removing between 500,000 and 1 million tires. The Department of Environmental Protection would have to submit a report to the Legislature detailing the condition of the remaining Osborne Reef structure, steps taken toward restoration, the number of tires retrieved, the number remaining, and an estimated timeline for completion.
"Bottoms up: House panel cheers on bill uncorking wine bottle sizes" via Jesse Scheckner of Florida Politics — Members of the House Regulatory Reform and Economic Development Subcommittee agreed that grape minds drink alike (sorry) and voted unanimously for Rep. Chip LaMarca's bill (HB 523) to uncork wine bottle size limits statewide. "This bill would allow you to address two issues that this House leads our nation in: criminal justice and economic freedom," said LaMarca, a Lighthouse Point Republican. "It serves no good policy basis to criminalize the sale of wine based on the container size." The measure, which would go into effect July 1, would simply repeal the section of Florida Statutes capping wine bottle sizes. As it stands today, the commercial sale of individual wine containers larger than 1 gallon is a second-degree misdemeanor for the first offense and a third-degree felony thereafter.
— MORE LEGISLATIVE —
"Senate budget devotes most of opioid settlement to health services" via Jacob Ogles of Florida Politics — The Senate plans to establish trust funds in multiple budget silos using a $200 million settlement with opioid manufacturers. The projects include a $67.5 million fund within the Department of Children and Families to provide services associated with opioids. Sen. Gayle Harrell, a Stuart Republican chairing the Senate Health and Human Services Appropriations Committee, said the money will go to a statewide office addressing opioid recovery. Harrell said she has worked with Palm Beach County on a program that will cost $15.7 million. Direct recovery efforts will absorb $40.2 million, Harrell said. She also proposed $45 million in local funding initiatives addressing the crisis. Outside the health silo, Senators plan to direct $25.7 million through the criminal justice system.
"House panel moves bill protecting war monuments, including confederate memorials" via A.G. Gancarski of Florida Politics — A House Committee approved by a 10-2 vote a bill that could end efforts to move or "re-contextualize" confederate monuments and other markers of war. The "Historical Monuments and Memorials Protection Act" (HB 1607) cleared its first hurdle in front of the Constitutional Rights, Rule of Law & Government Operations Subcommittee. Rep. Dean Black, a Jacksonville Republican who noted he was a "10th generation resident of Florida," explained that "history belongs to all Floridians, indeed to all Americans," in introducing his bill. "If someone destroys historic monuments in one part of the state, all Floridians are diminished because of it," Black contended.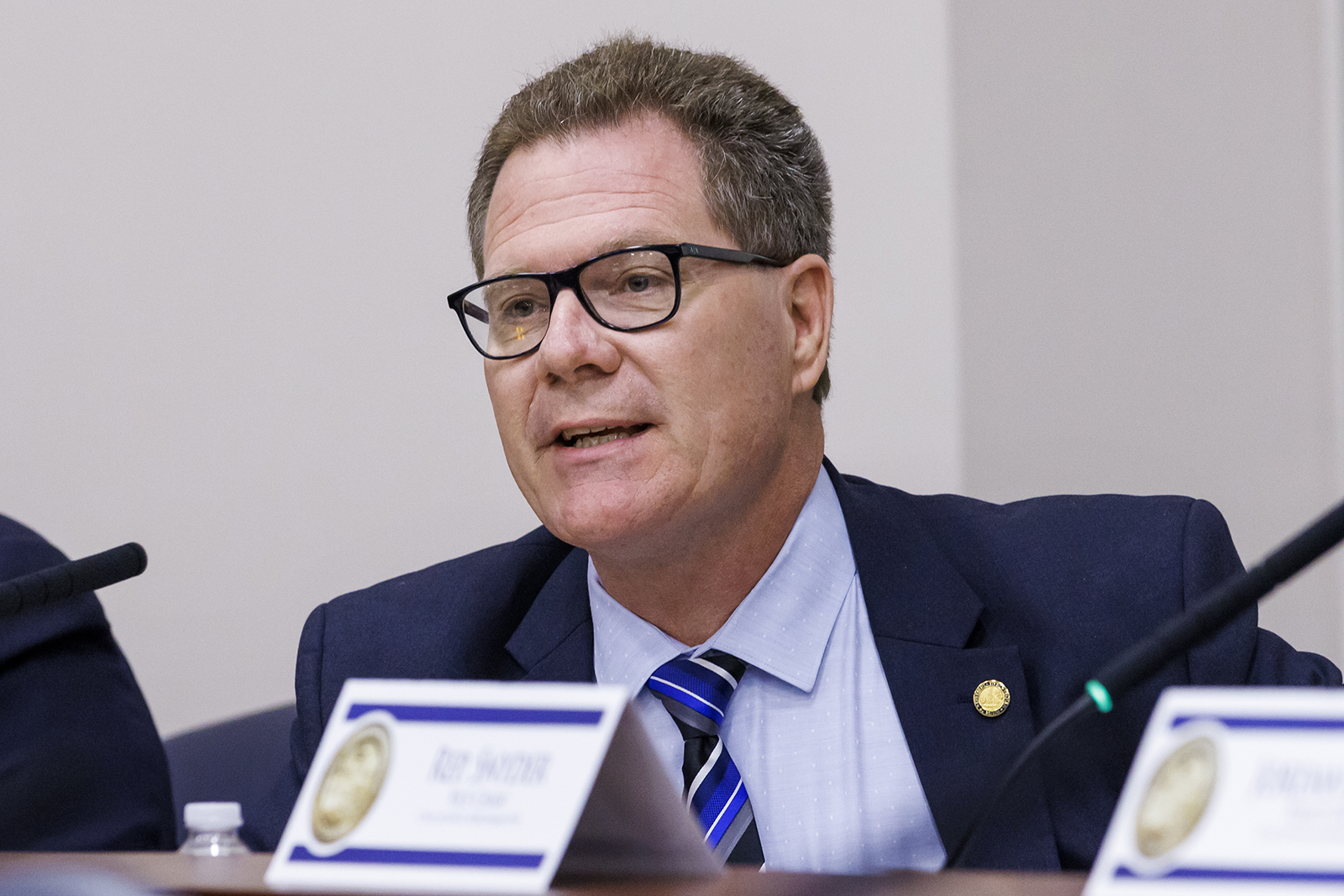 "Proposal to make Holocaust Remembrance Day an official state holiday clears Senate Committee" via Adrian Andrews of WFSU — Palm Beach Democratic Sen. Berman wants to create a state holiday for the Holocaust. A bill moving through that chamber would designate Jan. 27 as an observance for the millions of victims. No arguments were made against SB 832 as it swept through a Senate Education Committee with unanimous support Monday. "Over the past years we have seen a rise in antisemitism, especially throughout the entire country and even here in Florida," said Berman. "This bill aims to ensure that our students and the public at large will take to heart the lessons learned from the Holocaust and how antisemitism continues to negatively impact our state."
"Randy Fine blasts DMS over Capitol memorials bill" via Gray Rohrer of Florida Politics — Lawmakers are moving forward with a plan to put previously approved and planned memorials across the street from the Capitol. But a handful of members, frustrated by delays over the Holocaust and slavery memorials, objected to the plan. Rep. Fine was most vocal in expressing frustrations and targeted Department of Management Services (DMS) officials for assuring him the Holocaust memorial would be built on the Capitol grounds by January 2024. The conforming bill that would place it and other memorials across the street (HB 5201), would likely delay that date. "This project has been delayed and delayed and delayed and delayed for, in my opinion, a bunch of specious reasons," Fine said.
"'Bathroom bill' passes first House Subcommittee stop" via Anne Geggis of Florida Politics — A bill that would define who uses what bathroom is advancing in the House, a bill with a similar intent to the one that landed North Carolina on a boycott list in 2017. Rep. Rachel Saunders Plakon introduced the bill (HB 1521) that was passed largely along party lines in the House Regulatory Reform & Economic Development Subcommittee meeting at its first Committee stop. Plakon's bill defines "female" and "male" according to the "specific reproductive role of each." The "female" is defined as "producing eggs" and the "male" as "producing sperm."
— MORE FROM CAPITOL —
AFP-FL says House bill would 'protect taxpayer dollars' — Conservative group Americans for Prosperity-Florida praised a bill (PCB RRS 23-02) proposed by the House Regulatory Reform & Economic Development Subcommittee that would fund VISIT FLORIDA with local tourist development taxes rather than state dollars. "Florida's natural environment and many attractions speak for themselves when it comes to marketing Florida as a destination for visitors from around the world. This legislation will allow VISIT FLORIDA to be funded by the local government bed tax, so advocates of VISIT FLORIDA will now be able to fund it themselves. For far too long the state has funded programs like VISIT FLORIDA when not every county and city benefits from it," said AFP-FL State Director Skylar Zander. "We thank the Regulatory Reform & Economic Development Subcommittee for introducing this important legislation, which will protect Floridians' hard-earned dollars."
Aetna exec speaks on improving child wellness during 'Children's Week' — Aetna Better Health of Florida CEO Jennifer Sweet spoke at a news conference during the Children's Week of the Legislative Session. Sweet talked about improving child wellness in Florida as part of a collaboration between the Children's Forum and Aetna Better Health of Florida. The news conference was attended by Education Commissioner Manny Diaz Jr., Sen. Alexis Calatayud, Reps. Daniel Perez and Mike Gottlieb, DCF Secretary Shevaun Harris and DJJ Secretary Eric Hall.
To watch the speech, please click on the image below:
Destinations Florida says bill would 'destroy' VISIT FLORIDA — A statewide association that serves local tourism promotion organizations is calling a proposed committee bill in the House "the biggest attack on the Florida tourism industry ever proposed." In a news release, Destinations Florida said the bill (PCB-RRS2) "would effectively destroy VISIT FLORIDA by gutting its functions and funding leaving Florida at a global competitive disadvantage when it comes to promoting the state as a tourist destination. It also strikes at local tourism promotion by sweeping local Tourist Development Taxes to Tallahassee and requiring that those taxes be reauthorized by referendum every six years putting any organization that relies on those funds in jeopardy."
Sierra Club Florida condemns attacks on ESG — Sierra Club Florida sent a letter to Senate President Passidomo opposing a bill that recently cleared the House (HB 3) that targets environmental, social and corporate governance (ESG). The organization has joined with 44 partners and businesses around the state urging the Senate not to pass the bill. Sierra Club said, if made law, the proposal would damage green energy initiatives, employee recruitment programs and organizational structuring. "In reality, ESG is a proven business framework that creates returns for investments like Florida's pension system, and this legislation is nothing more than a PR stunt that holds Florida's environment, economy, and residents hostage to Ron DeSantis' presidential ambitions," said Sierra Club Director Emily Gorman.
New and renewed lobbying registrations:
Melody Arnold, Matthew Herndon, RSA Consulting Group: Booking.com
Laura Boehmer, Seth McKeel, Mike Moore, The Southern Group: Employer Direct Healthcare
Claudia Davant, Adams St. Advocates: STORM SHIELD OF MIAMI
Rick Kendust, Long Run Strategies: Tiny Home Industry Association
David Ramba, Ramba Consulting Group: Hamilton Downs Horsetrack, League of Southeastern Credit Unions & Affiliates
Thomas Schmidt: Home School Legal Defense Association
James Spratt, Magnolia Strategies: Okeechobee Utility Authority, United Dairy Farmers of Florida
Kristin Whitaker, Mercury Public Affairs: Warrior321
— LEG. SKED —
Assignment editors — Senate Democratic Leader Lauren Book will hold a media availability: 10 a.m., Senate Democratic Office Conference Room 228, Senate Building.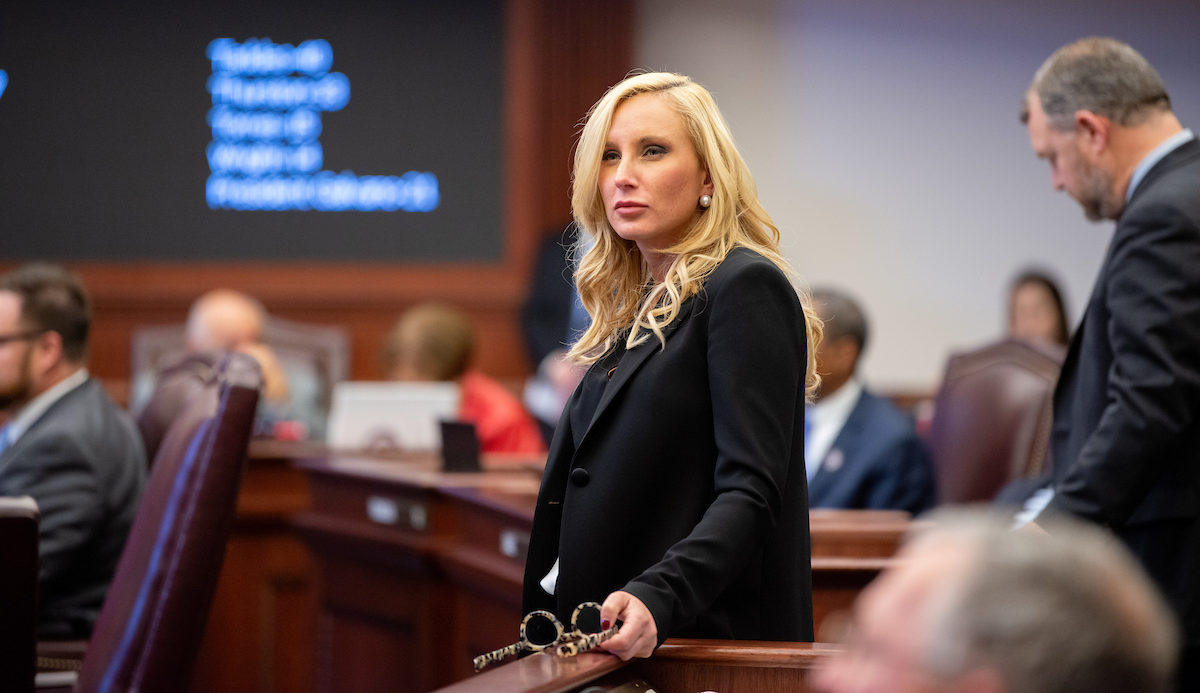 Assignment editors — Progress Florida, Florida NOW (National Organization for Women), the League of Women Voters of Florida, and the National Council of Jewish Women, along with other partners, will host a news conference: 12:30 p.m., Historic Old Capitol Steps (facing Monroe).
— The House Health Care Appropriations Subcommittee will consider a bill (HB 783) that would establish a framework to guide Florida's fight against the ongoing opioid epidemic and expand access to opioid antagonists: 8 a.m., Room 17, House Office Building.
— The House Ethics Elections & Open Government Subcommittee meets: 8 a.m., Room 102, House Office Building.
— The House Water Quality Supply & Treatment Subcommittee meets: 8 a.m., Room 404, House Office Building.
— The Senate Banking and Insurance Committee will consider legislation (SB 302) to "protect Florida retirement accounts and state investments from financial discrimination by eliminating the consideration of environmental and social governance (ESG) investment strategies": 8:30 a.m., Room 412, Knott Building.
— The Senate Community Affairs Committee will take up a bill (SB 1162) that would authorize public utilities to recover costs for renewable natural gas and hydrogen fuel projects: 8:30 a.m., Room 401, Senate Office Building.
— The Senate Governmental Oversight and Accountability Committee meets: 8:30 a.m., Room 37, Senate Office Building.
— Miami-Dade County Days Paellafest: 11:30 a.m., Capitol Courtyard.
— The House Criminal Justice Subcommittee meets: 11:30 a.m., Room 404, House Office Building.
— The House Energy Communications & Cybersecurity Subcommittee meets: 11:30 a.m., Room 102, House Office Building.
— The House Postsecondary Education & Workforce Subcommittee meets: 11:30 a.m., Room 17, House Office Building.
— The House State Administration & Technology Appropriations Subcommittee meets: 11:30 a.m., Room 212, Knott Building.
— The Senate Judiciary Committee will consider legislation (SB 636) that would simplify the legal process needed for parents to stay informed after students on Individual Education Plans (IEPs) turn 18: Noon, Room 412, Knott Building.
— The House State Administration & Technology Appropriations Subcommittee meets: Noon, Room 212, Knott Building.
— The Senate Military and Veterans Affairs Space and Domestic Security Committee meets: Noon, Room 301, Senate Office Building.
— The Senate Regulated Industries Committee meets: Noon, Room 401, Senate Office Building.
— The House Agriculture & Natural Resources Appropriations Subcommittee meets to consider legislation (HB 1405) that would allow more wastewater facilities to process biosolids into what can be used as commercial fertilizer: 3 p.m., Room 212, Knott Building.
— The House Education Quality Subcommittee will consider legislation (HB 389) mandating that menstrual products be provided free to students in public schools, including charter schools: 3 p.m., Room 102, House Office Building.
— The House Local Administration Federal Affairs & Special Districts Subcommittee will consider a bill (HB 199) closing an ethics loophole in laws governing special districts: 3 p.m., Room 17, House Office Building.
— The House Transportation & Modals Subcommittee will consider a bill (HB 1211) that would require children to use booster seats through age 7: 3 p.m., Room 404, House Office Building.
— The Senate holds a floor Session: 3:30 p.m., Senate Chambers.
— The House Rules Committee meets: 6:15 p.m., Room 404, House Office Building.
— STATEWIDE —
"DeSantis lowers flags post-Tennessee school shooting as lenient gun laws move in Legislature" via Michael Moline of Florida Phoenix — U.S. flags will fly at half-staff at local, state, and federal offices through sunset on March 31 in memory of the three children and three adult staff members shot to death at The Covenant School elementary school in Nashville this week. The gesture by DeSantis comes as the Florida Legislature debates controversial bills that would allow any adult to carry a deadly weapon without having to register with the state or undergo firearms training. The state House approved what's called a permitless or "constitutional carry" bill (HB 543) along party lines on Friday. The state Senate must pass the legislation before it goes to DeSantis' desk and the Governor has already said he will sign the bill into law.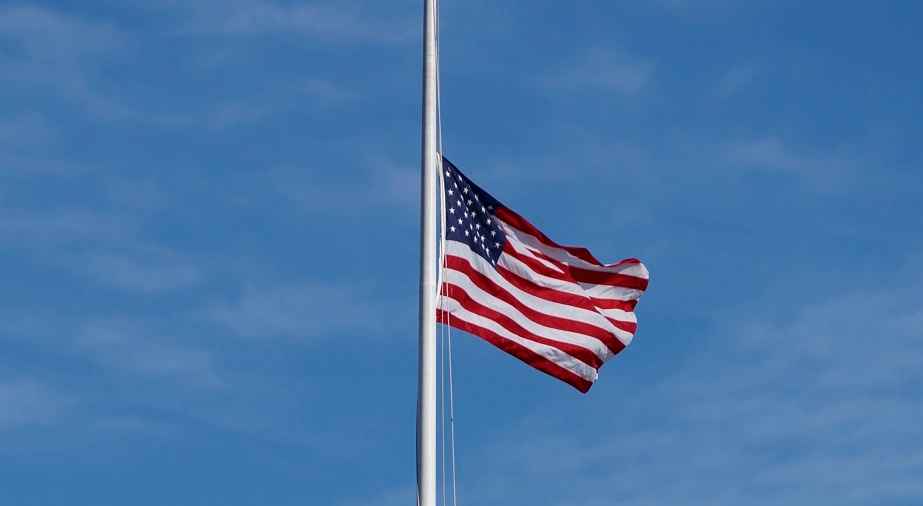 "State seeks public input on a new five-year Medicaid family planning waiver" via Christine Jordan Sexton of Florida Politics — In an attempt to reduce the number of unintended pregnancies and increase the time between having kids, the state is asking the federal government to extend its Medicaid Family Planning waiver for another five years. Before the AHCA can submit its waiver request to the Centers for Medicare & Medicaid Services to approve it is required to receive public input. AHCA has scheduled public meetings in Tallahassee on April 10 and April 18. It is also accepting written comments on the proposed waiver until April 26. The program serves teenagers and women between the ages of 14 and 55 who have family income at or below 191% of the federal poverty level. Program eligibility is for a two-year period, but the state will re-determine enrollees' income eligibility annually.
"22,435 Floridians with disabilities remain on yearslong waitlist for services" via Scott Maxwell of the Orlando Sentinel — Thousands and thousands of children with disabilities who have been waiting for years. Not for school vouchers, but for access to basic services like respite care, physical therapy and medical equipment. That waiting list for Medicaid waivers has more than 22,000 families on it. Nearly half the families have been waiting for more than a decade. Some children die before getting served. Years ago, Florida had no waitlist. Every qualified family got served.
"Residents of historically Black town sue to stop land sale" via The Associated Press — One of the first historically Black towns in the U.S. is suing the local School Board to stop the sale of land that is tied up with Florida's legacy of racial segregation decades ago and the state's fast-paced growth nowadays. An association dedicated to the preservation of the town of Eatonville's cultural history last Friday sued the Orange County School Board in an effort to stop the sale of the 100-acre property where the Robert Hungerford Preparatory High School once stood. The proposed $14.6 million sale of the school property to a developer with plans to build 350 new homes, along with and business spaces, threatens the cultural heritage of the town, the Association to Preserve the Eatonville Community said in its lawsuit. The sale is set to close on Friday.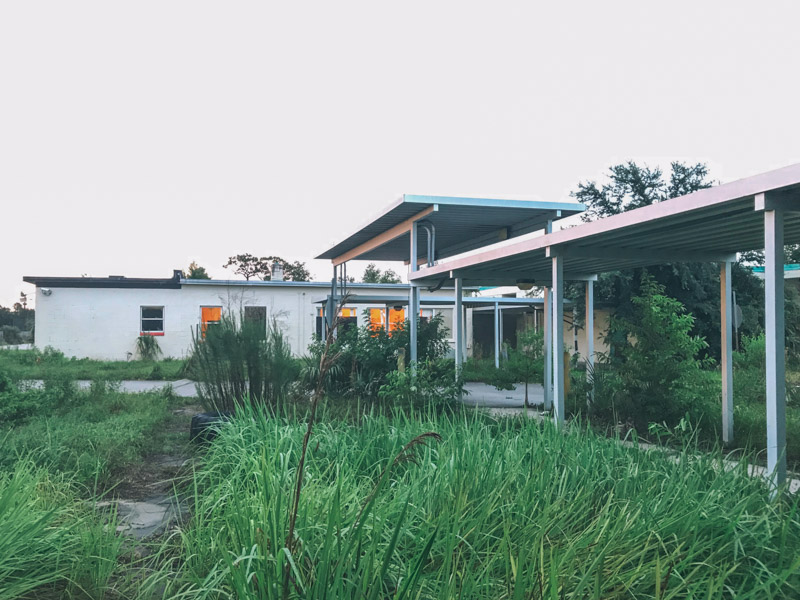 "After tort reform, Morgan & Morgan declares war on defense lawyers, their clients" via Jim Rosica of City & State — The Florida-based Morgan & Morgan law firm, which mainly specializes in personal injury cases, issued a war cry to its attorneys last week after lawmakers passed and DeSantis signed into law a measure making it harder to sue businesses and insurance companies. An email, written by Matt Morgan and sent by Chief Operating Officer Reuven Moskowitz, told the firm's staff that Morgan & Morgan "will not be giving an inch to (insurance) carriers ever again. Under no circumstances will we be agreeing to any continuances … or requests to extend deadlines to answer complaints." The email was confirmed as authentic by firm founder John Morgan.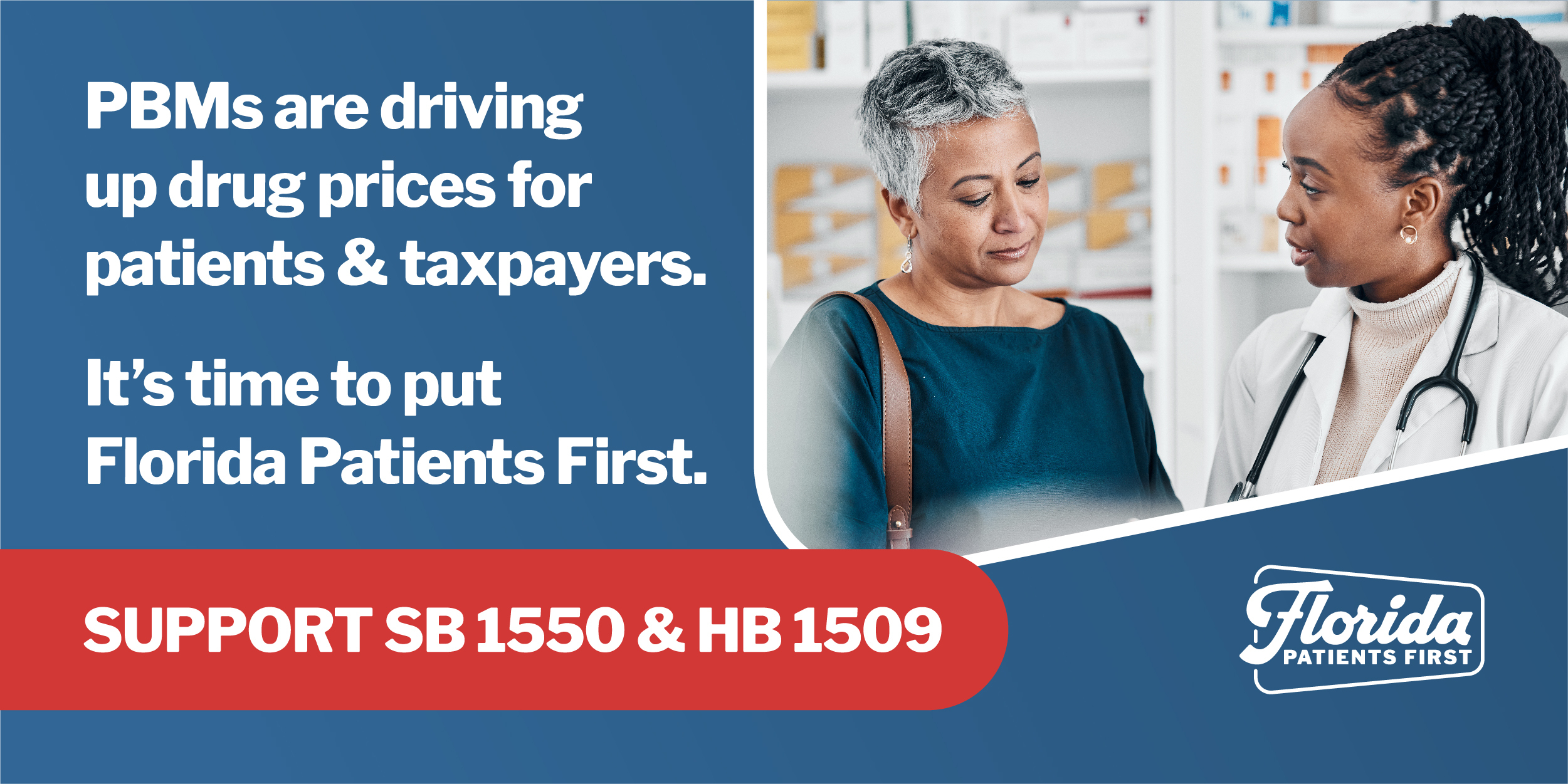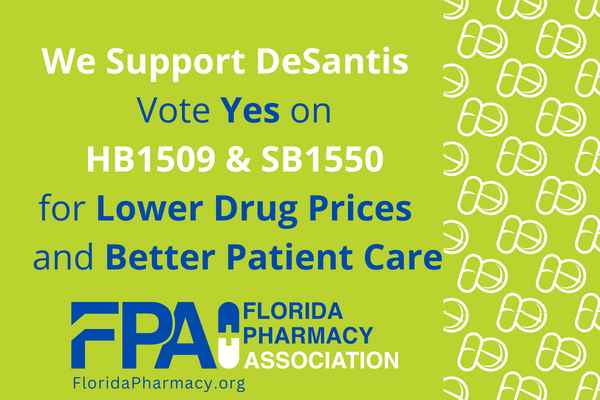 — D.C. MATTERS —
"White House raises pressure on GOP lawmakers to take action on guns" via Alex Gangitano and Mike Lillis of The Hill — The White House is blaming Republicans in Congress for the lack of action on guns, turning up the heat on the GOP to address rampant gun violence while appealing to voters fed up with America's epidemic of mass shootings. Joe Biden is focusing his anger over the elementary school shooting in Nashville this week squarely on Republicans, calling for lawmakers to show courage and warning that Congress will have to answer to families that have lost loved ones through gun violence.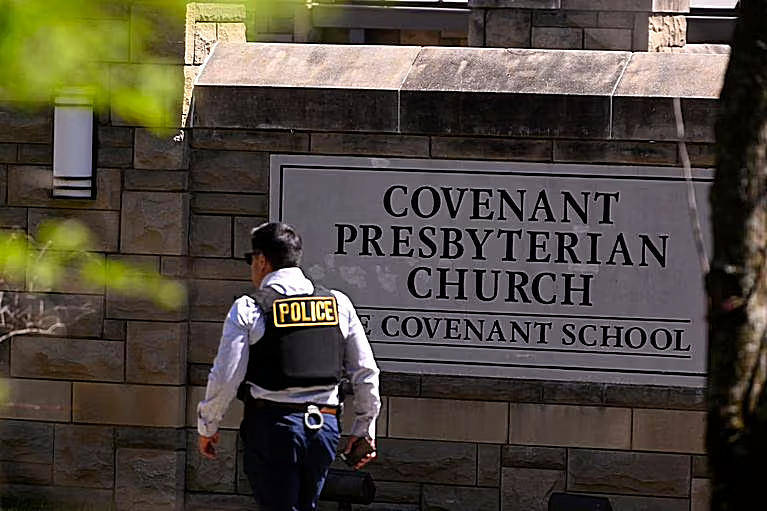 "A long-term deal to raise the U.S. debt ceiling is looking unlikely" via Laura Litvan of Bloomberg — A long-term deal to raise the debt ceiling is increasingly out of reach as Speaker Kevin McCarthy amps up Republican demands for deep spending cuts in exchange for their agreement to increase the U.S. borrowing limit and Biden refuses to negotiate. The GOP's attempt to extract promises of fiscal belt-tightening is straight out of their 2011 political playbook, which yielded a 10-year, $2.1 trillion accord. This time that strategy is running headlong into a defiant White House as the U.S. inches ever closer to a catastrophic payment default this summer.
"Congress had a lot to say about TikTok. Much of it was wrong." via Taylor Lorenz of The Washington Post — On Thursday, Rep. Earl Carter of Georgia lambasted TikTok CEO Shou Chew for alleged viral challenges he attributed to TikTok. With a board behind him featuring so-called "sleepy chicken" (chicken sautéed in NyQuil), he claimed that the Chinese Communist Party was engaging in "psychological warfare through TikTok to deliberately influence U.S. children" specifically through TikTok challenges. "We've heard from parents who are with us who have lost children," he said. "Why is it that TikTok consistently fails to identify and moderate these kinds of harmful videos, why is it that you allow it to go on?"
"Pentagon comes out against law requiring military wish lists" via John M. Donnelly of Roll Call — The Defense Department for the first time supports ending statutory requirements for annual "unfunded priorities lists," requests for spending on defense projects over and above presidential budgets, a top Pentagon official said in a letter obtained by CQ Roll Call. The "wish lists," as they are often called, regularly total billions of dollars — more than $24 billion in fiscal 2023 — much of which gets funded each year. The lists began in the mid-1990s as requests from Congress, but since the fiscal 2017 National Defense Authorization Act, they have become statutory requirements.
— EPILOGUE TRUMP —
"Donald Trump's favorite extreme think tank is jumping ship for DeSantis" via Cameron Joseph of Vice — As the Claremont Institute launched its new office in Tallahassee last month, DeSantis rolled out the red carpet. The get-together displayed a budding partnership between DeSantis and members of the Claremont Institute, whose leaders are now championing and working with DeSantis. The think tank's scholars played a crucial role in normalizing Trump, shaping his administration and aiding his attempts to overturn his 2020 Election loss, but in DeSantis, they appear to have found a better match: an actual conservative ideologue who sees things in the same existential terms they do, but has a level of competence that Trump sorely lacked.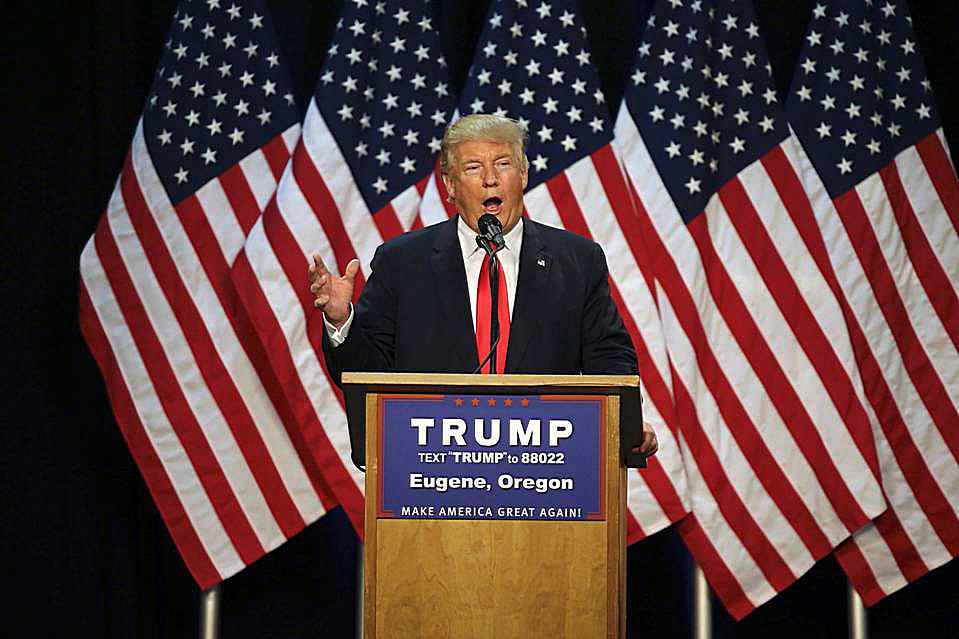 "Fox contributor: Trump was 'absolutely horrific' during Sean Hannity interview" via Lauren Sforza of The Hill — Fox News contributor and former Rep. Jason Chaffetz blasted Trump, saying that he was "absolutely horrific" during his interview with Hannity. "I watched that and I thought, 'Where is Donald Trump?'" Chaffetz said on "Fox and Friends," adding, "I voted for Donald Trump twice. I have defended him countless times. I thought he was horrific. I think that was the worst interview I've seen the President do." Trump dodged questions about a probe into classified documents discovered at his Florida property, denied that his people posted a photo of him threatening Manhattan District Attorney Alvin Bragg with a baseball bat and took aim at DeSantis, saying he could not have won his 2018 gubernatorial race without the former President's endorsement.
"Inside the backchannel communications keeping Trump in the loop on Republican investigations" via Annie Grayer, Alayna Treene, Melanie Zanona and Kristen Holmes of CNN — Trump continues to wield enormous power on Capitol Hill as House Republicans seek to curry favor with the former President, pursuing his fixations through their investigations and routinely updating him and his closest advisers on their progress. A number of top House GOP lawmakers have disclosed in recent days their efforts to keep Trump informed on the pace and substance of their investigations. Lines of communication appear to go both ways. Not only are Trump, his aides, and close allies regularly apprised of Republicans' committee work, but they also at times exert influence over it.
"America may finally be done with Trump" via James Risen of The Intercept — The U.S. Army began to strip its bases of their old Confederate names last week, as Trump faced a possible criminal indictment. The timing was hardly a coincidence. Neither reckoning would have been possible if Trump were still President. Both have been winding their way through the government bureaucracy for the past two years since Trump left office and are now happening at the same time as part of a growing repudiation of Trump and Trumpism. The big question is whether Trump, who held a surreal rally in Waco on Saturday, can stage a comeback and halt the nation's efforts to move on, or whether he will finally be thrown into history's dustbin.
"Judge rules Mike Pence must testify before Jan. 6 grand jury, sources say" via The Associated Press — A federal judge has ruled that Pence will have to testify before a grand jury in the Justice Department's investigation into efforts by Trump and his allies to overturn the results of the 2020 election. That's according to two people familiar with the decision, who spoke Tuesday on condition of anonymity because the ruling remains under seal. The ruling says Pence will not have to answer questions about his actions on Jan. 6, 2021.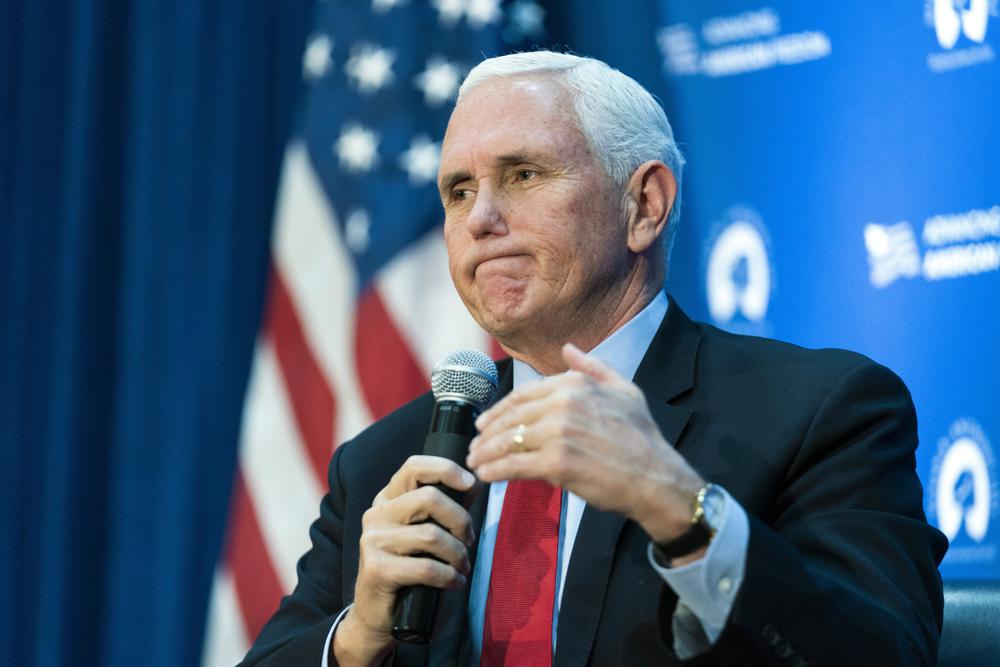 "Bill Barr calls Trump's Jan. 6 actions 'irresponsible,' says he is impressed by DeSantis" via Stephany Matat of the Palm Beach Post — Former Attorney General Barr sided with former Vice President Pence in the widening dispute with his erstwhile boss, Trump. Speaking to the Forum Club of the Palm Beaches, Barr said Pence had no other course of action on Jan. 6, 2021, other than count the electoral votes officially electing Biden as President. Trump, insisting otherwise, is acting in an "irresponsible" manner. "The whole idea of making people believe that there's something they can do on that day, relative to the Vice President, to change the outcome (of the election) was very irresponsible," Barr said, referencing Trump.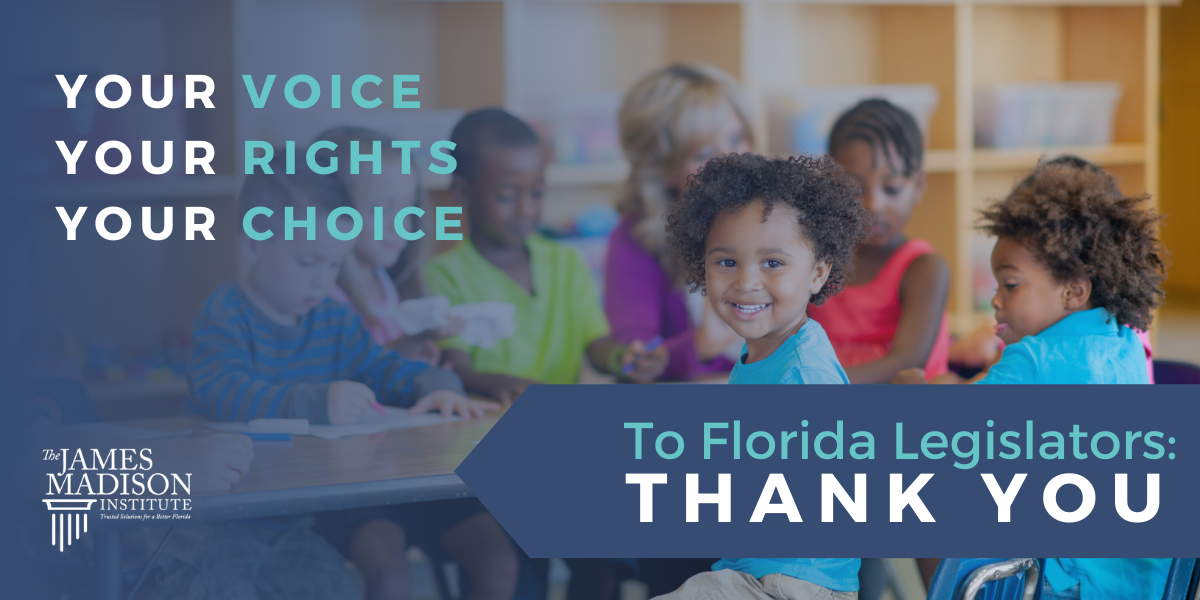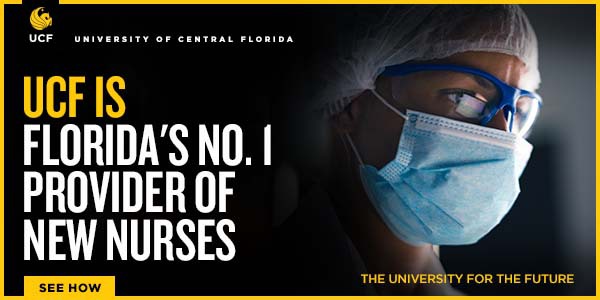 — 2024 —
"Trump describes 2024 Election as 'the final battle' from podium in Waco" via David Smith of The Guardian — Trump continued to invoke retribution and violence on Saturday when he used the first rally of his 2024 Election campaign to rail against prosecutors weighing a criminal charge against him. Efforts by Trump's team to steer a more conventional, disciplined candidacy have wilted in recent days as the 76-year-old unleashed words and images that, even by his provocative standards, are unusually dehumanizing, menacing and dangerous. He opened the rally by playing a song, "Justice for All," that features a choir of men imprisoned for their role in the Jan. 6 insurrection singing the national anthem intercut with Trump reciting the Pledge of Allegiance.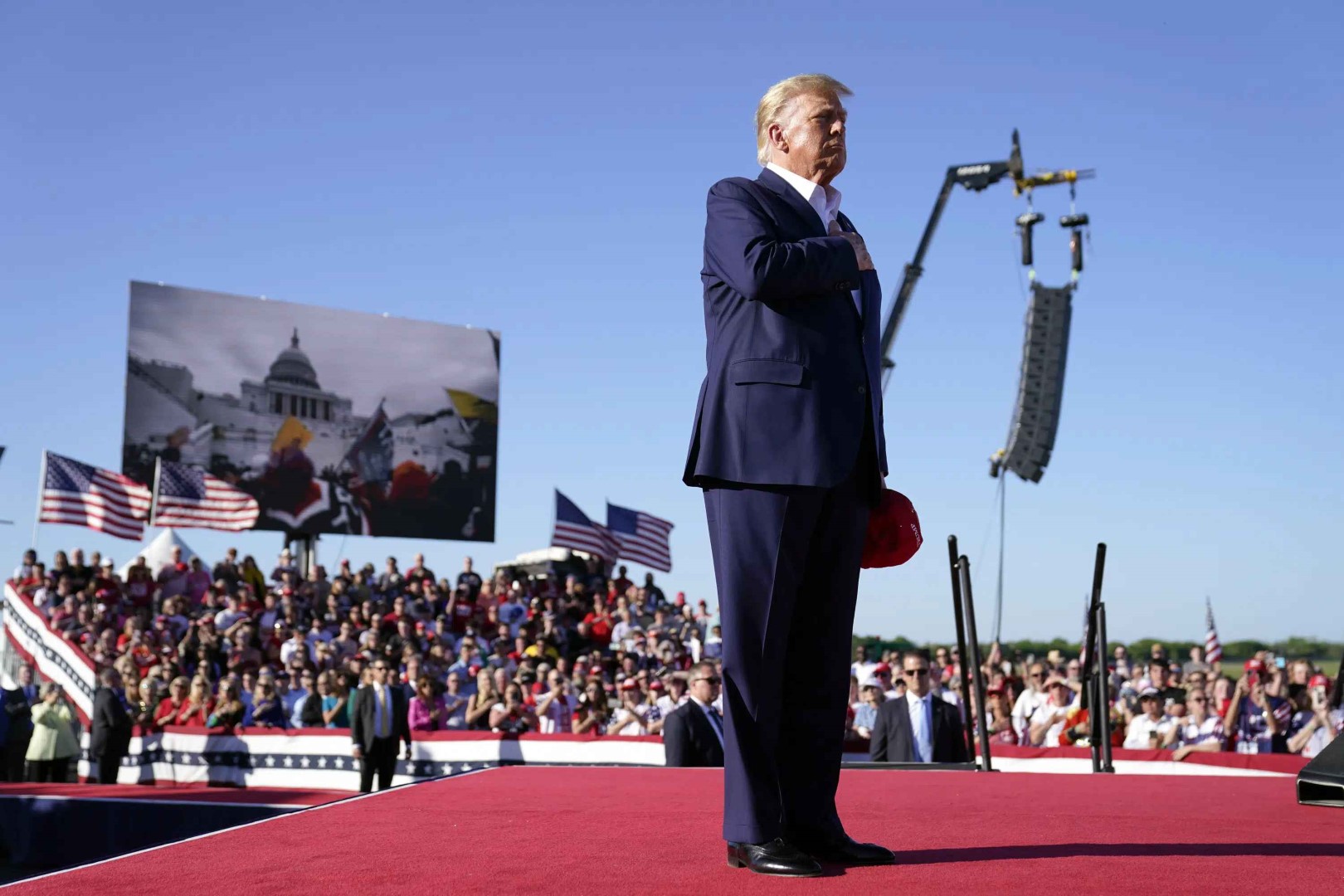 "Trump cements transformation of GOP Primary lanes" via Alexi McCammond of Axios — New polling is reinforcing the Trumpworld view that traditional GOP Primary "lanes" are a thing of the past, leaving just two viable campaign styles: "Always Trump" or "Sometimes Trump." The remaking of the Republican base is proving to be a massive challenge for DeSantis and other potential 2024 candidates, especially as they discover the dangers of sparring directly with the former President. A recent Monmouth poll found Trump currently polls higher than all other candidates and potential candidates — combined. Unless Trump is forced out of the race by legal troubles or other issues, the path to victory for an alternative candidate will likely remain narrow.
"What DeSantis is counting on to beat Trump" via The Daily Beast — Will DeSantis be as popular with the rest of the country as he is in Florida? Charlie Sykes, editor at large at The Bulwark, thinks not. But that isn't stopping the Governor from going for the 2024 Republican nomination against Trump anyway. "What DeSantis is really counting on, I think, is that there will be massive Trump fatigue, this belief that the cumulative weight of all of these indictments and controversies makes Trump unelectable, and people just really want to move on," Sykes said.
"Trump's campaign issues mafia-style warning to anyone thinking of working for DeSantis" via Bess Levin of Vanity Fair — Team Trump has put the word out that anyone who has worked for DeSantis in recent days, or plans to in the future, whether in his Florida office or on his presidential campaign, will be "persona non grata" should they later try to gain employment with Trump. "It's a time for choosing," a source close to the ex-President told the outlet. "If you work for Ron DeSantis's presidential race, you will not work for the Trump campaign or in the Trump White House."
"DeSantis faces setbacks as potential Trump indictment looms over 2024 race" via Emily L. Mahoney and Jay Cridlin — First came Ron DeSanctimonious. Then came RINO Ron, depicting DeSantis as a Republican in Name Only. Over the weekend, the world got Ron Dukakis, conflating DeSantis with Democratic presidential loser Michael Dukakis. Week after week, Trump tries out new nicknames for his one-time protégé and chief rival for the Republican Party's 2024 presidential nod. They're part of a growing number of slings and setbacks that, for the first time in months, have made DeSantis's political future look a bit wobbly.
"Trump builds national lead over DeSantis but faces closer race in early-voting states" via Martin Pengelly of The Guardian — Trump has increased his national lead in the Republican Presidential Primary but seems set to face a closer tussle with his chief rival, Ron DeSantis, in the crucial first two states to vote, new polls show. On Monday, a new survey gave Trump a 26-point national lead over DeSantis, by 50% to 24%, a four-point gain since February. Pence, who, like DeSantis, has not announced a run, was third, with 7%. Haley, the former South Carolina Governor who declared in February, was fourth, with 5% support.
"Should anti-Trump Republicans clear the field for DeSantis?" via FiveThirtyEight — Former U.N. Ambassador Haley is running for President. Former Maryland Gov. Larry Hogan decided not to. Former Vice President Pence certainly sounds like a candidate. All of these Republicans have something in common: They don't want Trump to be their party's nominee in 2024. But they're clearly taking very different approaches toward accomplishing that goal. Some, like Haley, apparently think it's best to face him head-on; on the other hand, Hogan specifically said he wanted to avoid "another multicar pileup that could potentially help Mr. Trump recapture the nomination."
"Chris Christie: GOP needs someone who can quickly take down Trump" via The Associated Press — Christie said Republicans need a candidate who can take out Trump in a single, brutal swipe like the one Christie delivered to a different rival in 2016. Speaking in New Hampshire, Christie recalled a favorite moment from his failed presidential campaign: embarrassing Marco Rubio on a debate stage three days before the first-in-the-nation Primary. "You better have somebody on that stage who can do to him what I did to Marco, because that's the only thing that's gonna defeat Donald Trump," he said at the New Hampshire Institute of Politics at Saint Anselm College. "And that means you have to be fearless, because he will come back, and right at you." Voters need to think about who has the skills and guts to do that, Christie warned.
"Pro-DeSantis super PAC hires alumni from Trump, Glenn Youngkin, Ted Cruz campaigns" via Aaron Navarro and Fin Gómez of CBS News — The "Never Back Down" PAC, led by former Trump-era Department of Homeland Security senior official Ken Cuccinelli, is expected to be the main outside group backing a potential 2024 DeSantis run. The PAC has brought on Phil Cox, a senior adviser to DeSantis' 2022 re-election campaign, as senior adviser to the group. Kristin Davison, a top political adviser to Youngkin, will be its COO. David Polyansky, an adviser to Cruz's 2016 campaign and his Senate Chief of Staff, will serve as a senior adviser to the PAC. Polyansky was also the senior adviser to former Wisconsin Gov. Scott Walker's 2016 campaign and for the 2014 campaign of Sen. Joni Ernst of Iowa. Republican pollster Chris Wilson of WPA Intelligence will oversee the group's data operations.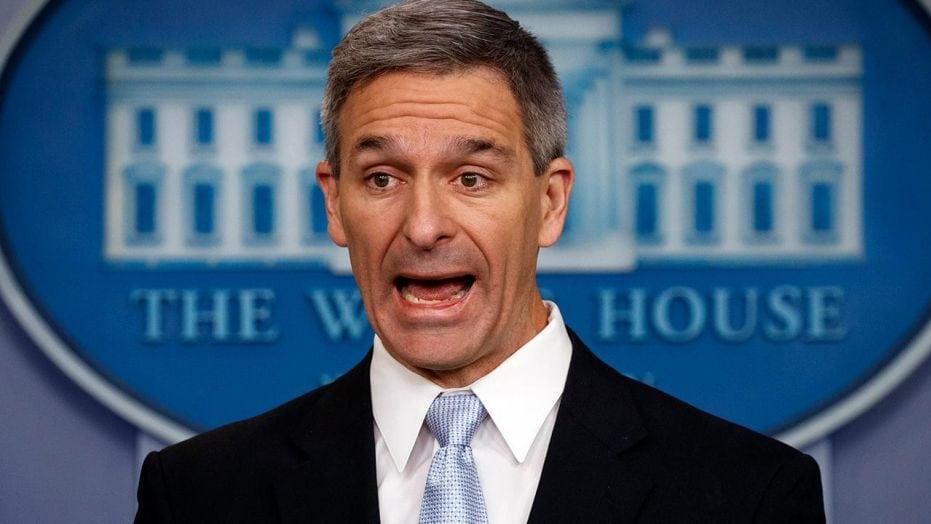 "Trump rips 'cratering' DeSantis as 'crushed in the polls'" via A.G. Gancarski of Florida Politics — Trump continues to try to goad Florida's Governor into battle. In the wake of extended denunciations of DeSantis at a weekend rally in Waco and an extended interview on Fox News' "Hannity," the former President again offered familiar criticisms of his chief GOP rival's shadow presidential campaign. "Ron DeSanctimonious is being crushed in the polls. All of them, many globalists are having second thoughts. RINOs like Karl Rove, Pauline Ryan, and Jeb 'Low energy' Bush are beside themselves," Trump contended. "They don't know what's going on." The former President turned his attention to polling data, which continues to generally show Trump again gaining at DeSantis' expense, with the Governor seemingly unable to maintain the momentum he had after Election Day 2022.
"South Florida gives Republicans a playbook for the 2024 Election" via Claudia Grisales of NPR — Republicans did not see the red wave they were betting on during last year's Midterms, so now they're setting their sights on expanding success stories that did break through, such as the big gains they made in South Florida. The largely conservative Latino community in Miami-Dade County turned red last year for the first time in two decades. South Florida marks a community where politics seemingly never sleeps. And it's also where the political ground game for 2024 is already underway.
"A campaign aide didn't write that email. AI did." via Shane Goldmacher of The New York Times — The Democratic Party has begun testing the use of artificial intelligence to write first drafts of some fundraising messages, appeals that often perform better than those written entirely by human beings. Fake AI images of Trump getting arrested in New York spread faster than they could be fact-checked last week. And voice-cloning tools are producing vividly lifelike audio of Biden and many others saying things they did not actually say. Artificial intelligence isn't just coming soon to the 2024 campaign trail. It's already here.
— LOCAL: S. FL —
"Miami Beach officials vote for a curfew and secured perimeter during Spring Break 2024" via Aaron Liebowitz of the Miami Herald — Miami Beach elected officials voted Monday to support a curfew in South Beach, a secured perimeter around Ocean Drive and a rollback of alcohol sale hours during the peak of Spring Break in March 2024. The move comes on the heels of a month that saw big crowds and two deadly shootings on Ocean Drive, one year after a pair of shootings injured five people on the same street during the same weekend in March. Multiple City Commissioners said they wanted "draconian measures" to try to prevent Spring Break crowds from visiting and congregating in South Beach. "Spring Break as we know it is over," said Vice Mayor Steven Meiner. "Completely over. We're done." The details of the measures still need to be hashed out.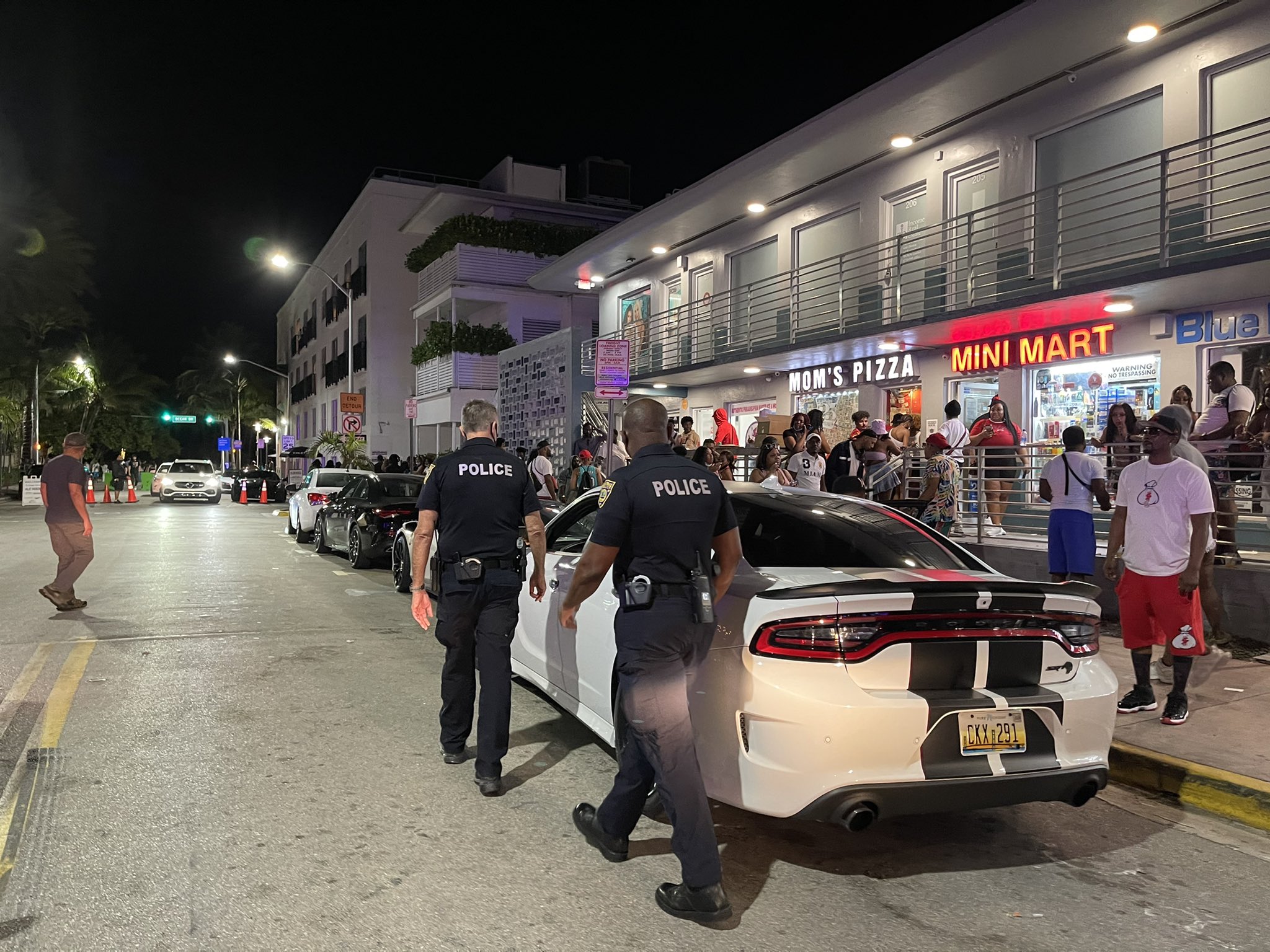 "Boynton Beach runoff: Woodrow Hay, Mack McCray face off with District 2 seat on line" via Giuseppe Sabella of the Palm Beach Post — One thing will be certain after Tuesday's runoff election in Boynton Beach: the Commissioner for District 2 will already have years of experience leading from that seat. The incumbent, Hay, will face off against McCray, a familiar challenger who first served on the Commission in 2001. Both men have held the District 2 seat on and off since that time. Hay earned 36% of the votes during the municipal elections two weeks ago, trailing behind McCray's 42%, while candidates Joe Josemond and Bernard Wright secured 18% and 3% of the votes, respectively.
"School Board to hear budget report" via Jill Zima Borski of the Key West Citizen and Free Press — A budget report from Beverly Anders, Monroe County School District's executive director of finance and performance, is expected to show greater-than-anticipated property tax revenue — $3.2 million — and savings from unspent funds budgeted for salaries and benefits in the same amount of $3.2 million. Expenses budgeted but not spent also should show a surplus of a half-million dollars, but the additional cost of Family Empowerment Scholarships of $900,000 tempers the gain. In all, $6 million will be placed in the fund balance, bringing the unassigned fund balance to $17 million, equivalent to about 13% of the annual budget.
"Randy Fine said he was approached about FAU president job amid education culture war" via Tyler Vazquez of Florida Today — In what could become the latest move by DeSantis to reshape Florida's educational institutions to reflect his administration's cultural conservatism, Florida Atlantic University (FAU) may be getting a new president in the form of a Republican firebrand state lawmaker from Brevard County. Fine, a Palm Bay Republican, confirmed that the Governor approached him about taking the position of FAU's president but had not received a formal offer or said if he would accept the job. When reached by text message, Fine has said his political plans remain unchanged for now and that he is currently "focused on the Legislature."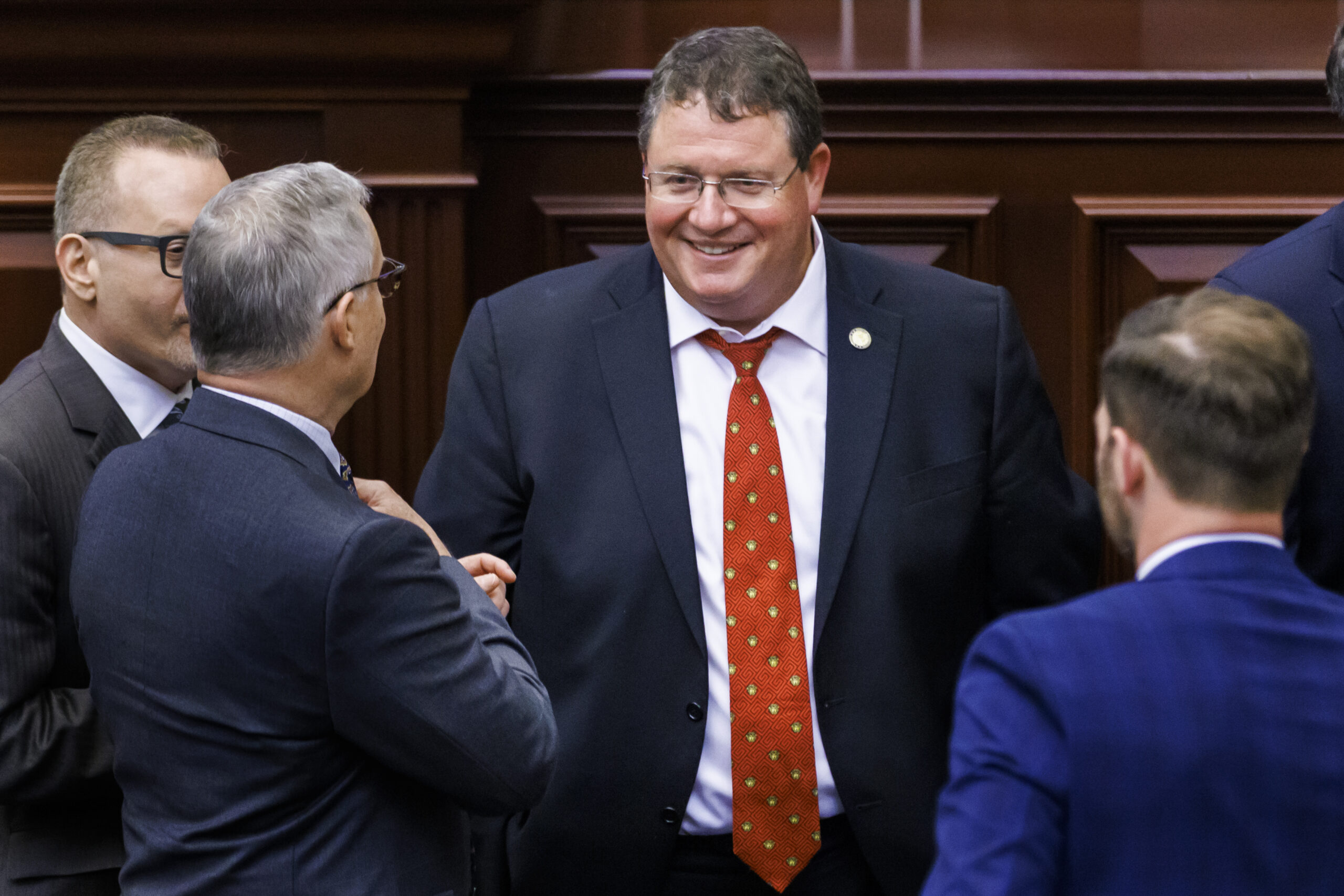 "FAU store expects Final Four gear to go quickly: 'Normally we wouldn't be this busy'" via Lois K. Solomon of the South Florida Sun-Sentinel — There were no Final Four banners, flags, T-shirts or caps for sale at the Florida Atlantic University campus bookstore on Tuesday morning. Still, flying high on FAU's unexpected winning streak in the NCAA men's basketball tournament, no one seemed to leave disappointed. Students and alumni were still buying FAU-branded items, keeping store staff joyfully occupied. "Normally we wouldn't be this busy," store manager Cheri Pearcey said. "Anybody who comes in the store is leaving with something." A new shipment of Final Four gear is expected to fill the racks and be gone quickly on Wednesday.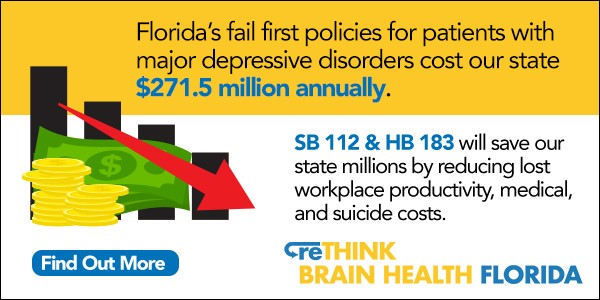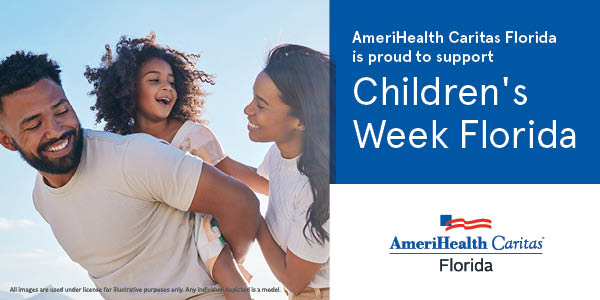 — LOCAL: C. FL —
"Monique Worrell counters Osceola Sheriff's claims on drug trafficking cases" via Cristóbal Reyes of the Orlando Sentinel — State Attorney Worrell accused Osceola County Sheriff Marcos López of misleading reporters when he claimed her office didn't prosecute drug trafficking arrests in 2022 and concealing information about cases prosecutors believed lacked sufficient evidence to be presented in court. López told reporters Worrell had prosecuted none of the 74 drug trafficking cases he presented to her office last year. Worrell rebutted the claim in a 30-minute news conference, telling reporters that prosecutors had 13 drug trafficking convictions that "resulted in a minimum mandatory or higher sentence" in Osceola County. Of 68 other cases, 36 are still pending trial, 12 were dropped after tests on the substances were conducted and another 12 were dropped due to "evidentiary issues," she said.
"Seminole Commissioners name Florida scrub-jay as county's official bird" via Martin E. Comas of the Orlando Sentinel — The Florida scrub-jay — a spunky feathered creature that is unique to the state but faces the increasing loss of habitat space because of development — is now the official bird of Seminole County. In voting unanimously for the designation, Seminole Commissioners also urged legislators to name the blue-and-white bird with a friendly character as the official state bird, too. "The Florida scrub-jay embodies Seminole County's and Florida's unique ecosystems that attract attention from the world," Commission Chair Amy Lockhart said at a Commission meeting. The county resolution, however, is only symbolic and does not give the Florida scrub-jay any additional protections. "It's something that is near and dear to all of us," Lockhart said about the scrub-jay.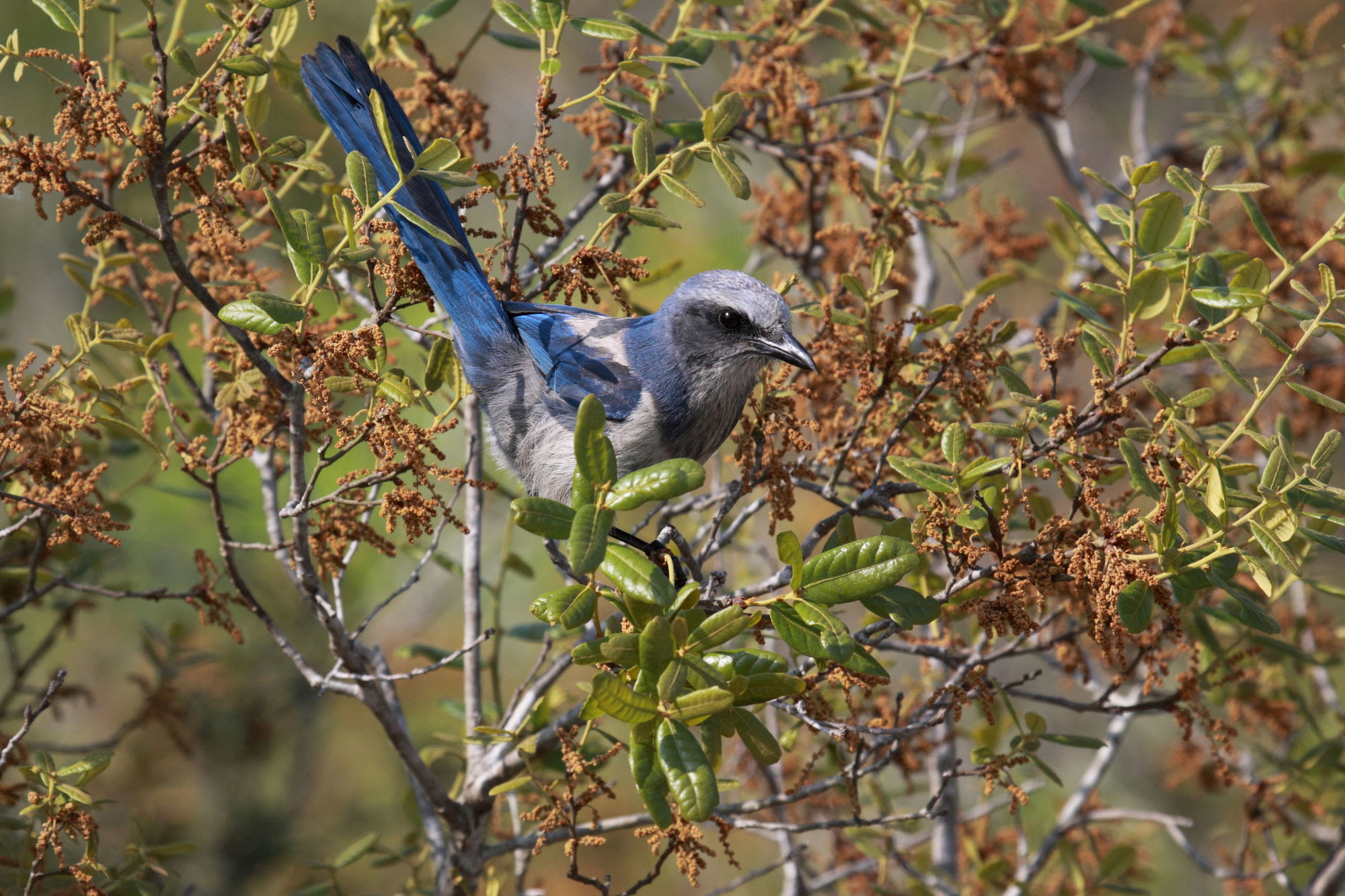 "Titusville investigates fish kill at Osprey sewer plant" via Jim Waymer of Florida Today — Titusville is investigating another fish kill in a pond next to sewage, this time right at the city's Osprey sewer plant. "We have not been able to put our eyes on anything that leads us to a spill," said Kevin Cook, the city's public works director. As a precaution, city staff put sandbag barriers to stop contaminated water from leaving the pond and entering the Indian River Lagoon. The city first learned of the fish kill on Wednesday, March 23. "It's not in the lagoon but they want to make sure the lagoon's safe," Jim Thomas, a spokesman for the city, said of the high bacteria recently found in the pond water next to the Osprey plant.
"Not enough rain in the forecast to help control 1,866-acre wildfire" via Patricio G. Balona of The Daytona Beach News-Journal — A 30% chance of precipitation in the forecast for the Volusia County area is not expected to help firefighters much with the 1,866-acre wildfire in Tiger Bay State Forest, but thunderstorms are expected to bring lightning, and that's not a good thing. "We are not expecting to get any rain, but we are expecting to get lightning from that storm," said Julie Allen, representative for the Florida Forest Service Bunnell District. "Lightning creates more fires." The wildfire, dubbed the double-gate fire, continues to burn, although bulldozer teams have cut lines around 85% of it, Allen said. The fire is around Rima Ridge and Bennett Field roads in the Tiger Bay State Forest.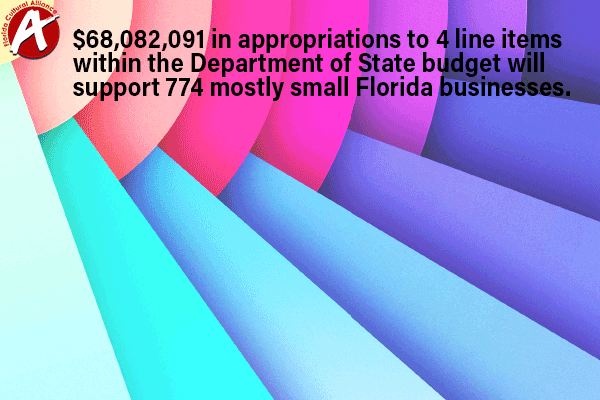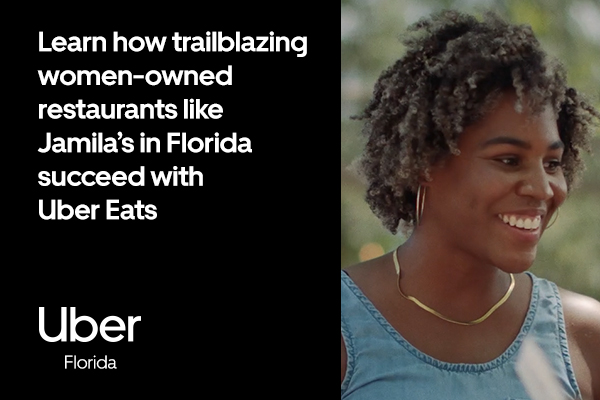 — LOCAL: TB —
"Tampa Bay courts flooded with lawsuits before state's legislative overhaul" via Christina Georgacopoulos of the Tampa Bay Business Journal — Personal injury law firms rushed to file thousands of complaints in Tampa Bay courts before DeSantis signed sweeping legislation to reform Florida's tort system late last week. Between March 23 and 24, dozens of law firms filed approximately 680 lawsuits in Hillsborough, Pinellas, Polk, Manatee, and Sarasota circuit courts, court records show. Those complaints range from general premises liability claims to insurance claims, car collisions and medical malpractice. For reference, around 120 complaints were filed in local courts during the same period last year. That represents a 466% jump in filings.
"Pushing fentanyl fear, Pinellas sheriff gets thousands for drug tests" via Jack Evans of the Tampa Bay Times — Pinellas County Sheriff Bob Gualtieri asked the county to invest hundreds of thousands of taxpayer dollars in contactless technology to field-test suspected drugs. To him, the promise of TruNarc to test for them in the field is about life and death. Researchers have determined that the risk of any harm, much less death, to first responders from fentanyl through the skin or the air is exceptionally low. "That's ridiculous," said Gualtieri, asked about scientists' conclusions, which he said he wasn't interested in seeing. "The reason why we're doing it is this: I don't want a dead deputy."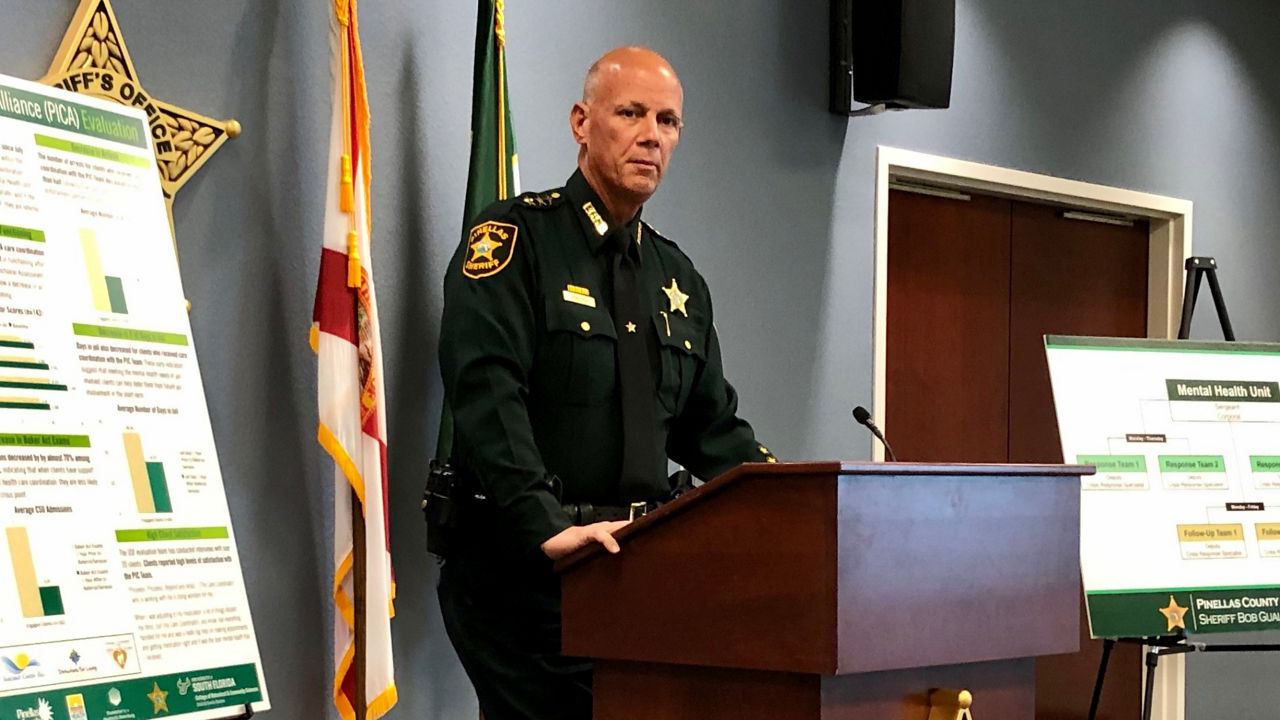 "USF employee faces firing after her arrest in protest over diversity cuts" via Divya Kumar of the Tampa Bay Times — Two weeks after being arrested while protesting at the University of South Florida, Chrisley Carpio said she received a letter indicating the school planned to fire her, a move that a statewide union is calling unfair. Carpio has worked for USF since 2016, first in the Office of Financial Aid and most recently in the admissions department. She was one of four people arrested on March 6, when members of Tampa Bay Students for a Democratic Society marched to USF President Rhea Law's office, demanding to meet with her.
"'This Book Is Gay' is banned at Hillsborough County middle schools" via Jeffrey S. Solochek of the Tampa Bay Times — "This Book Is Gay," a nonfiction book that offers guidance to LGBTQ youth, will no longer be available any Hillsborough County middle school. With a 4-3 vote, the school board decided to ban the title as inappropriate for children as young as 11. The vote aligned with the recommendation of Superintendent Addison Davis. The decision might have been unanimous had board members focused only on Pierce Middle School, which had been the subject of the initial complaint about the book. But board members Nadia Combs, Jessica Vaughn and Karen Perez opposed the measure because they came specifically to consider a challenge from Pierce Middle.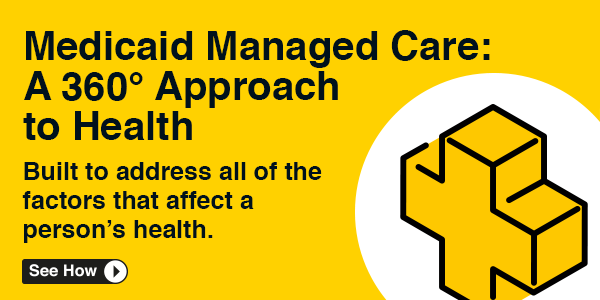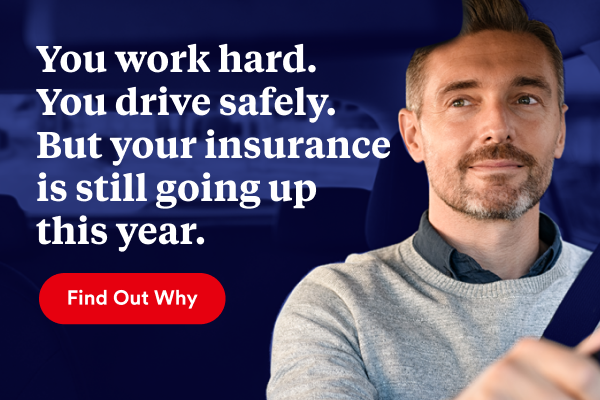 — LOCAL: N. FL —
"Parents ask for Tallahassee Classical Board Chair to resign over 'David' art lesson firestorm" via Ana Goñi-Lessan of the Tallahassee Democrat — A local charter school held its first Board meeting after the forced resignation of its principal over an art lesson hit international news. Tallahassee Classical School had its largest-ever in the cafeteria for its Board meeting. Some even asked the Board Chair, Barney Bishop, to resign. "There's problems here, and you got rid of a good administrator who was willing to fix the problems. We have to find out through the news," said a parent. "You're saying it's not about David, but that's all that's coming up."
"Andrew Gillum wants to block Lil Wayne concert testimony, wiretapped bribery talks from trial" via Jeff Burlew of the Tallahassee Democrat — Lawyers for Gillum are trying to keep out of evidence hours of secretly recorded conversations between members of his inner circle and undercover FBI agents, arguing the former Tallahassee Mayor wasn't present when alleged bribery discussions occurred. The conversations include various wiretaps along with the first time Gillum was introduced to the FBI agents, who posed as out-of-state developers willing to pay bribes to get government approvals. Gillum left that May 2016 dinner before one of the agents mentioned donations and not wanting any records "tied back to him," according to a recent defense filing. His legal team, led by David Markus of Miami, also wants to prevent jurors from hearing testimony about conversations during and after a Wayne concert at the Civic Center.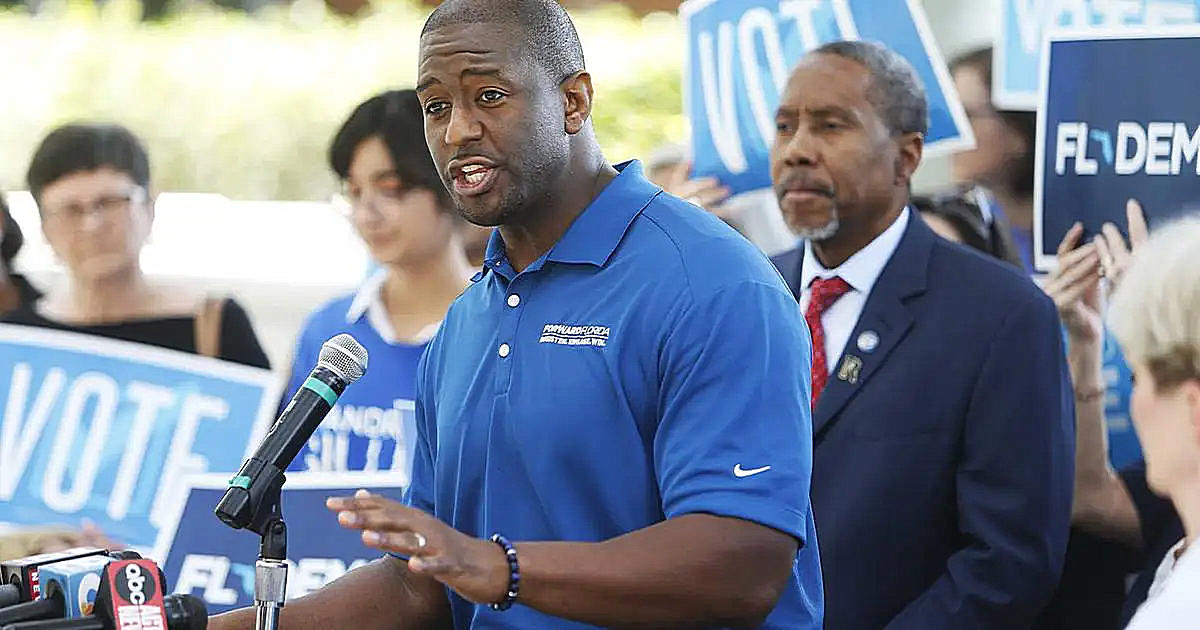 "Sheriff's chief of staff among latest round of resignations from agency" via Andrew Caplan of The Gainesville Sun — More than a dozen employees at the Alachua County Sheriff's Office have submitted resignations over the past two months in what appears to be the latest round of a mass exodus of longtime members. Not included in that list, however, is arguably the most notable departure coming in five weeks. Chief of Staff Danielle Judd recently submitted her resignation and plans to depart from the sheriff's office come May 2. She has served in the lead role for two years. In her letter, Judd agreed to stay on to help ensure a smooth transition and not disrupt the budgeting process. "After much reflection, I have made the decision to step down," Judd wrote to Sheriff Clovis Watson Jr. "This will allow me to pursue some personal interests and more importantly continue my education."
"New apartments often seem to pop up without warning. Escambia ordinance may change that." via Jim Little of the Pensacola News Journal — Apartment developers in Escambia County may have to notify nearby residents about upcoming projects if Commissioners decide to revise the county's land development code on multi-family developments. "One of the challenges that we've all had in our districts, I've had particularly in my district, is what happens when a large multi-unit, high-density residential complex is planned for a community," County Commissioner Jeff Bergosh said. "And I think there's a bit of a hole in the process because the residents, a lot of times, are not aware of what's coming." Bergosh pointed to a new apartment development near Perdido Key as a recent example and said the developer followed all the rules, but the residents were unaware of the project until construction began.
"Jacksonville continues settlement negotiations in redistricting case, appeals costs rise" via Hanna Holthaus and David Bauerlein of The Florida Times-Union — The city asked the 11th Circuit Court of Appeals to pause its ongoing appeal Tuesday morning, a day after City Council met with the Office of General Counsel in a private shade meeting to discuss the litigation. The city of Jacksonville, Supervisor of Elections Mike Hogan, and the civil rights groups and individuals who filed the lawsuit are "nearing a finalized settlement agreement that would end this case," the motion reads. The settlement could mean that the voting map the city uses through 2030 would be drawn in a negotiated agreement with the civil rights groups that sued the city, instead of the city doing it by itself as it has historically done.
Assignment editors — The MolinaCares Accord, in collaboration with Molina Healthcare of Florida, is supporting the 3rd Annual BRAVE Summit presented by Flagler Health+ to open a dialogue with teens to address the stigma associated with mental health and encourage teens to learn about how to foster mental wellness: 3 p.m., The St. Augustine Amphitheatre, 1340C A1A South, St. Augustine.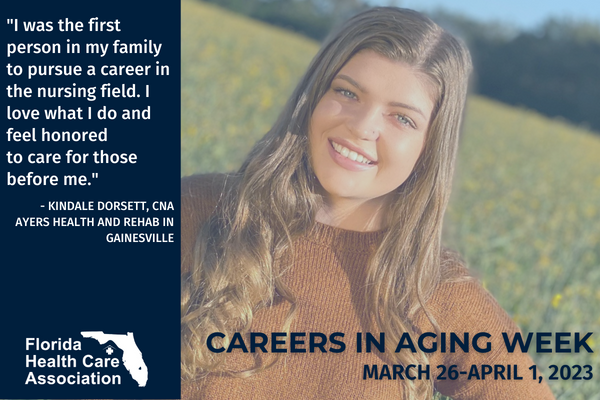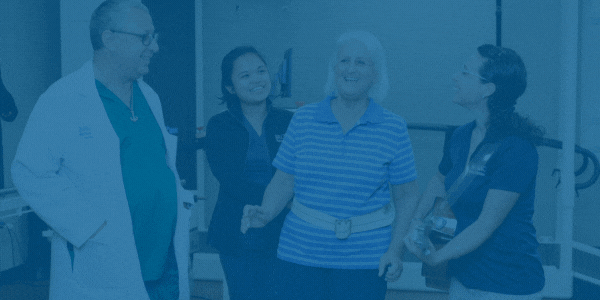 — LOCAL: SW. FL —
"Manatee County is Florida's newest 'Second Amendment Sanctuary.' What does that mean?" via Ryan Callihan of the Bradenton Herald — The Manatee County Commission voted to become Florida's latest Second Amendment Sanctuary. A Second Amendment Sanctuary is a jurisdiction that has taken a stance against restrictions on gun ownership that come from state or federal laws. There are already more than 40 counties in Florida with similar policies. According to County Attorney Bill Clague, the resolution declares the county's support of the Second Amendment right to bear arms. "I would view it the same way as a very strongly worded legislative policy statement," Clague said, comparing the resolution to situations where the board writes a letter in support of or against a bill working through the Legislature.
"Three vie for Sarasota County Attorney position" via Barb Richardson of the Englewood Sun — As expected, the three deputy county attorneys in Sarasota County Attorney Rick Elbrecht's Office have all expressed an interest in succeeding him. By the close of business on March 21, Karl Senkow, Joshua Moye and Aleksandr Boksner all submitted letters of interest and résumés to Commission Chair Ron Cutsinger. Individual interviews for each of the Commissioners with the applicants are taking place this week, and Commissioners hope to make an appointment on April 25. Elbrecht announced his plan to retire a month ago. His final day as Sarasota County's chief attorney will be June 9.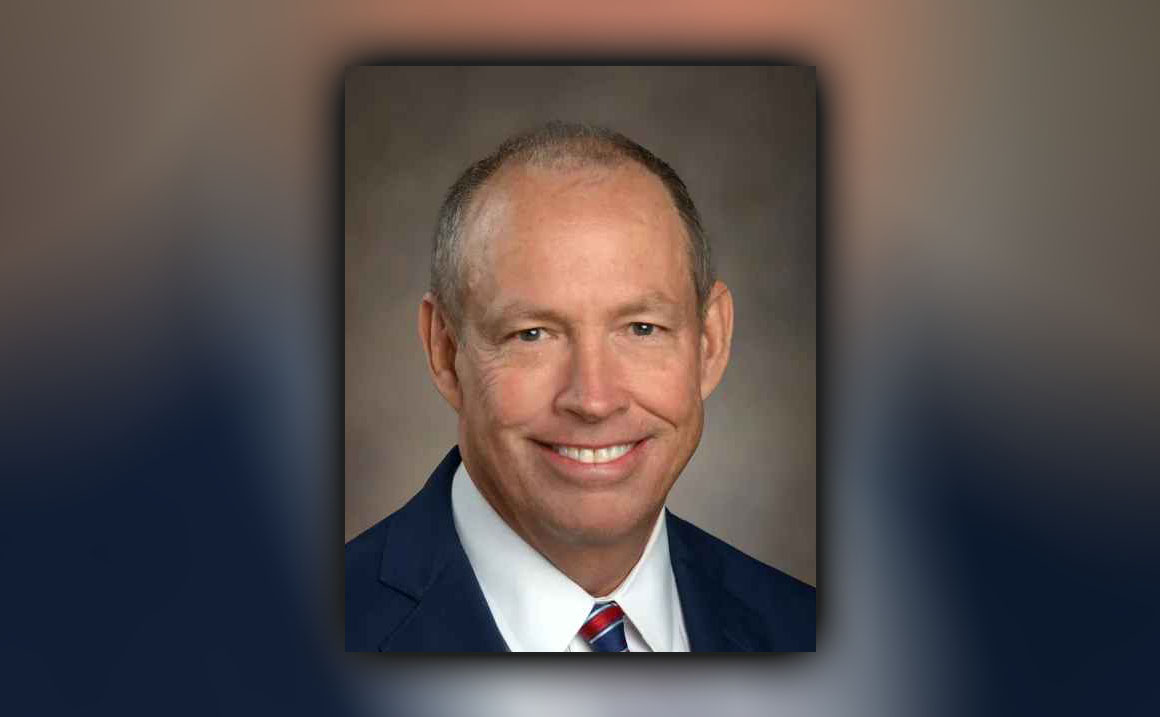 "Hurricane Ian six months later: Is bacteria still in Gulf of Mexico in SW Florida?" via Liz Freeman of the Naples Daily News — How much safer is it to swim off Southwest Florida beaches now that it's been six months since Hurricane Ian? As part of the state's healthy beaches program, the state Department of Health tests for enterococci bacteria, which can be an indicator of fecal pollution. "At this time, samplings in Collier County do not reflect this bacteria," according to the state agency in Collier. The Health Department in Lee did not say what the current water quality is in Lee but said residents can access information about various key issues affecting water quality and ways to help protect Florida's water resources.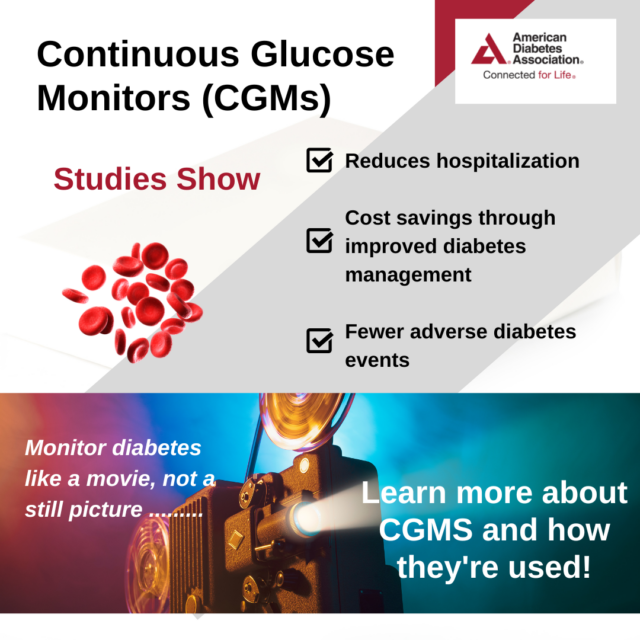 — TOP OPINION —
"Florida bill would make puberty even more awkward" via Lisa Jarvis of Bloomberg — Florida legislators don't want teachers to talk with kids about racism or being gay. Soon we might be able to add puberty to the list of verboten subjects. The state is considering a bill that would ban elementary school teachers from talking about puberty and menstruation with students, many of whom would already be experiencing those changes firsthand. It's hard to believe this is America in 2023.
In general, U.S. society seems to be finally coming around to the not-so-radical notion that periods, and, more generally, puberty, shouldn't be treated with secrecy, stigma or shame. This adolescent rite of passage is just that — an inevitable part of growing up that can be eased with knowledge and support.
Unless, of course, you live in Florida. There, legislators are considering a bill that would add periods to its ever-growing list of restricted topics. Republican-backed legislation would bar sex and health education before sixth grade, a bill that its sponsor, Stan McClain, conceded would bar teachers from sharing information about menstruation with anyone younger than the state-sanctioned age.
But as much as Florida's Republican lawmakers might wish to, they can't control human biology.
But even if every child got her period in sixth grade or later, it's hard for me to understand why legislators would bar talking with younger students about a basic bodily function half of them will experience.
— OPINIONS —
"We former Chief Justices of the Florida Supreme Court are worried about equal justice now" via Barbara Pariente and Peggy Quince for the Tampa Bay Times — As former justices of the Supreme Court of Florida, we have adhered to the critical concept that the judiciary is an independent, co-equal branch of government. But, sadly within days of the Governor's crackdown, the Florida Supreme Court, without notice, and over the single dissent of Justice Jorge Labarga, ordered the end of a decadeslong commitment to diversity education in Florida courts. "Diversity, equity and inclusion" became banned terms with a single stroke of the judicial pen and without input from the bench and bar. Apparently, the action was taken in lockstep with DeSantis' agenda to dismantle college diversity, equity and inclusion programs. Like it or not, judges are human beings with explicit and implicit biases. It is critical that judicial education assists in raising awareness of these biases among judges and court personnel.
"Legislature wants to scare you into silence" via Pat Beall of the South Florida Sun-Sentinel — Welcome to the free state of shut up and sit down. Not content to ban books and undermine the right to protest, Tallahassee is now poised to put a statewide gag order on its citizens. The intent of this and any censorship law is not to punish newspapers with a money judgment. It's to scare us into silence before we speak. All of us. News organizations don't have a lock on the First Amendment. People do. I am much more worried about the rest of us. So is Peter Schorsch. His plan is simple. "I will wait until a public official does something ridiculous," Schorsch said, and then write a story that stays within the framework of current libel law but runs afoul of the Florida censorship bill.
"DeSantis has never been tested. And it shows." via Jennifer Rubin of The Washington Post — Count me among those not in the least surprised that DeSantis is finding a pre-presidential announcement tour tough sledding, as his slide in the polls reflects. DeSantis's "experience" as Florida Governor for a term and a few months looks to be insufficient to shield him from the bright lights of a national race. Indeed, his Florida experience might be the problem. Most importantly, DeSantis has not faced strong opposition. His first gubernatorial election was against a candidate hobbled by scandal; his second was against a stale opponent who failed to excite the Democratic base. Unlike some Republican Governors who had to prove their mettle against Democratic legislatures, DeSantis has had a passive Republican legislature. The "challenge" for DeSantis has been to whip those lawmakers into ever more extreme positions.
"Sky Beard, Stephen Shelley: Child hunger hits every community; be part of the solution" via Florida Politics — Child hunger is present in every Florida community; with the rising costs of everyday essentials, it's only getting harder for families to put food on the table. The reality is all of us have a neighbor, a co-worker, or a friend who makes compromises at the grocery store. It's especially bad among parents. More than 82% of survey respondents with children in Florida public schools reported it's becoming more difficult to afford groceries compared to this time last year. When children don't get the nutritious meals they need, it impacts their mental and physical health, making it harder to perform well in school and achieve their dreams. The good news is that together we can help beat child hunger.
— INSTAGRAM OF THE DAY —
— ALOE —
"Jamie Foxx, Tommy Lee Jones star in 'The Burial,' courtroom drama about Florida lawyer" via Gianna Montesano of Treasure Coast Newspapers — Foxx will portray prominent Florida lawyer Willie Gary in "The Burial," a courtroom drama whose star-studded cast includes Jones, Alan Ruck and Bill Camp. The Amazon Studios movie centers around a lawsuit filed by Gary, a Stuart lawyer who calls himself the "Giant Killer" because of his legal victories against corporate giants such as Disney, Motorola, Anheuser-Busch and Loewen Funeral Homes. The movie, directed by Maggie Betts, is in post-production after being filmed in New Orleans, Louisiana, from March 3 to April 28, 2022.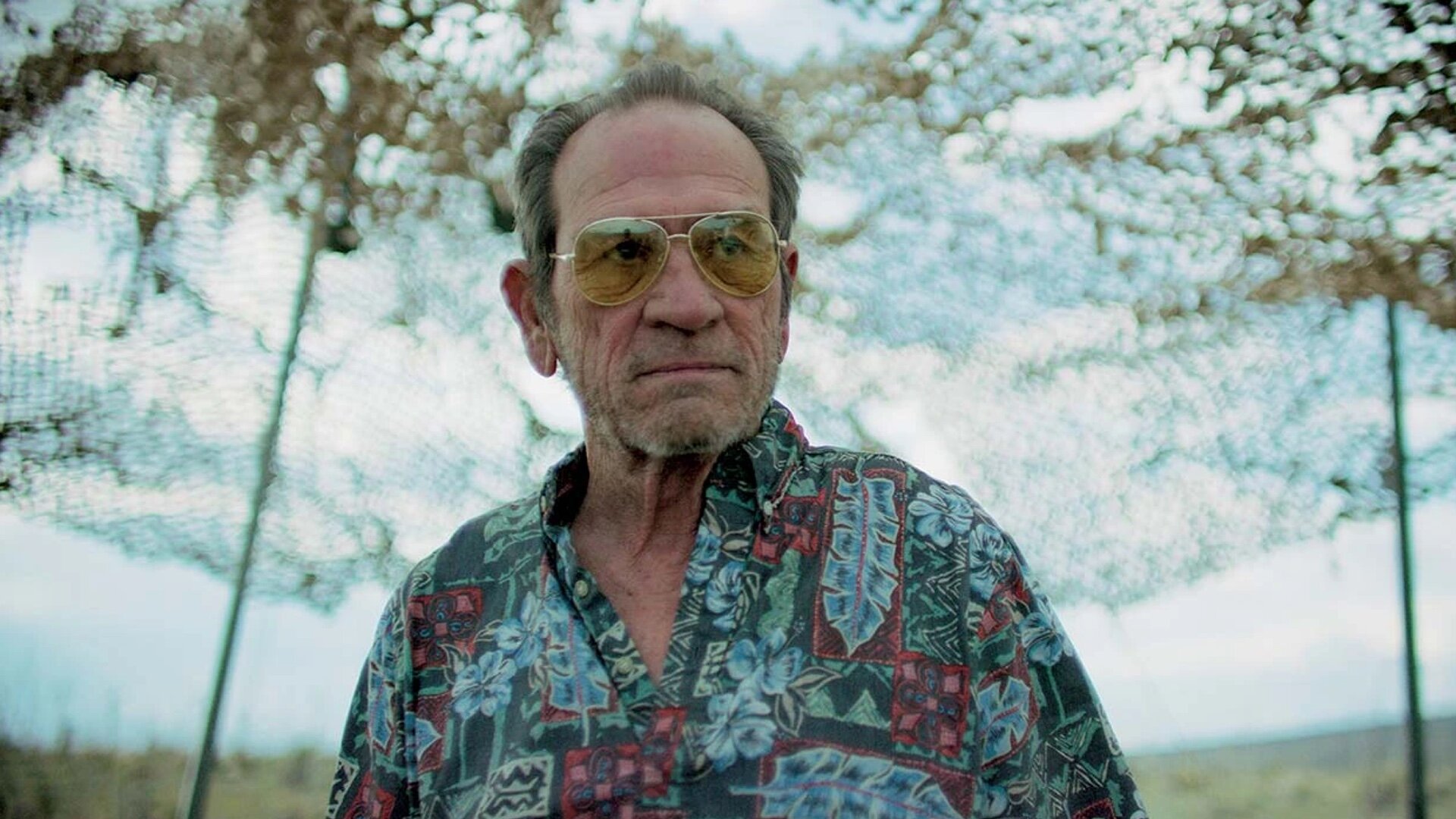 "Oysters are regaining a foothold in Santa Rosa's East Bay thanks to 33 new reefs" via Tom McLaughlin of the Pensacola News Journal — Historically oysters had been found throughout the Pensacola Bay system, but over time sediments washing off dirt roads, erosion, pollution events and, to some degree, negligent harvesting practices conspired to lay waste to a nearly 15,000-acre ecosystem. Plans for the East Bay oyster reef restoration project were being laid before the Deepwater Horizon oil spill but came to an abrupt halt in 2010 as the world watched oil spread across the Gulf of Mexico. In the wake of the disaster, though, partnering with the Florida Fish and Wildlife Conservation Commission, the Nature Conservancy was able to tap into $15 million in oil spill money dedicated specifically to habitat restoration that was accessed through yet another partner, the National Fish and Wildlife Foundation.
— HAPPY BIRTHDAY —
Belated best wishes to state Rep. Vicki Lopez and Ben Porritt, senior vice president for Corporate Affairs for Brightline Trains. Celebrating today are Louis Betz, Tina Cummings Grier, executive assistant to the President/CEO at Florida TaxWatch, and Chris Korge.
___
Sunburn is authored and assembled by Peter Schorsch, Phil Ammann, Daniel Dean, Ryan Nicol, Jacob Ogles, and Drew Wilson.