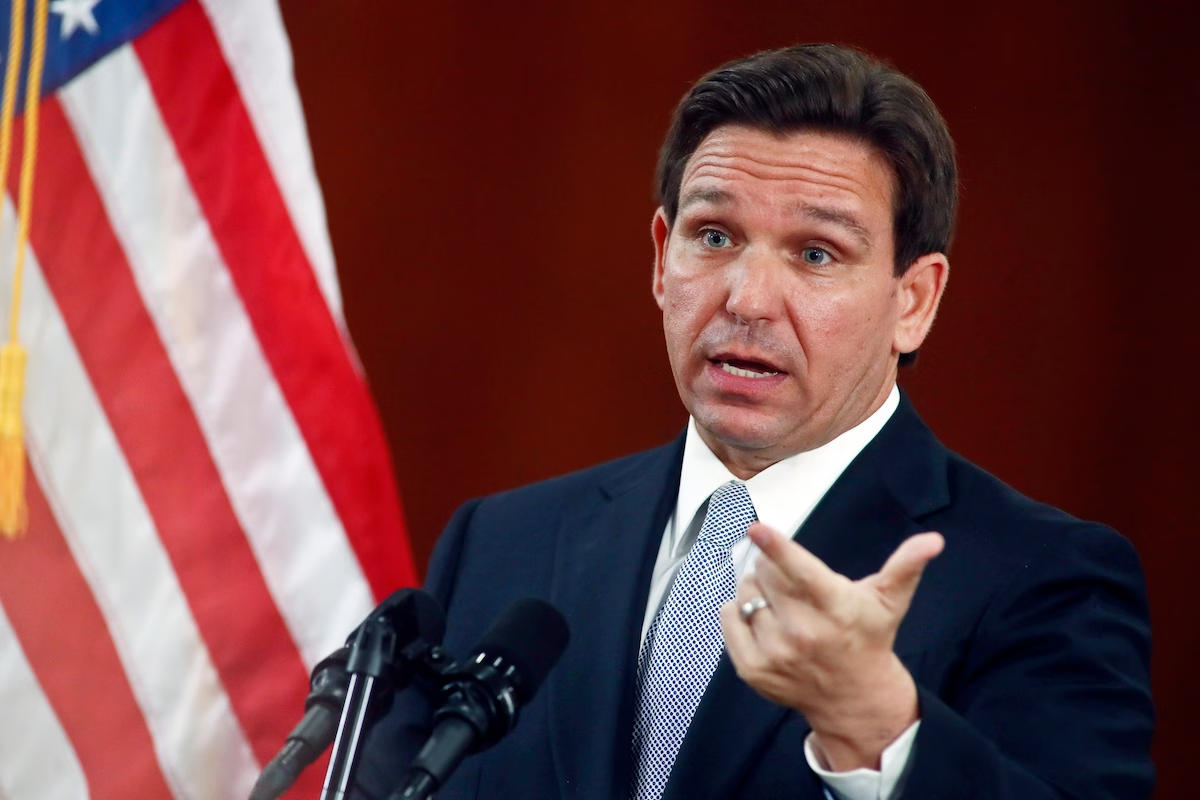 'They really are creating potential significant turmoil in the economy going forward.'
Gov. Ron DeSantis is issuing a strong denunciation of the Federal Reserve.
During a press conference in Naples, the Governor contended that monetary expansion combined with interest rates being manipulated in recent years have created "perverse incentives" that see the federal government picking winners and losers.
"You also have the Federal Reserve. They put rates to zero, they started printing all this money. I mean, they've printed trillions and trillions of dollars," DeSantis said.
He argued that monetary supply expansion "obviously is going to create inflationary pressures."
"You had inflation start to percolate and what they said was, 'well, it's transitory, don't worry about it.' And so inflation started getting worse and worse," DeSantis added. "So then what does the Fed do? They start hiking rates very rapidly and that's causing dislocations in the banking sector. It's causing individuals to suffer just because they took their eye off the ball and didn't know what they were doing."
The Governor then blamed Fed policy for many of the economic issues in recent years, and said more hardship may be ahead.
"I think the Fed has done a horrible job over these last few years and they really are creating potential significant turmoil in the economy going forward. I mean, think about what they did for all of 2022, they were hiking rates, taking money out of the economy because there was too much money that had been printed," DeSantis contended.
"They didn't handle it appropriately," the Governor continued. "But then what have they done in the last month? They're bailing out banks like Silicon Valley Bank. And so they took money out of the economy and they've already printed more money just in the last week or in the last couple of weeks … they've already erased half of the money that they took out by printing more money."
DeSantis, who recently speculated on the Fox News Channel's Sunday Morning Futures with Maria Bartiromo that SVB failed because of diversity, equity and inclusion initatives and wokeness, chose a different tack here, saying the bank was now propped up because of political relationships.
"The Silicon Valley Bank, these were people that were very connected to a lot of the policymakers in Washington. I can tell you if this was some bank in the Midwest that serviced farmers, they would never have bailed it out," DeSantis asserted.
"They're creating, I think, a lot of perverse incentives. And here's the thing, you can't just do policies like we've seen over the past few years and think that somehow nobody is going to have to pay the piper. Somebody is going to have to pay the piper. You can't just print money out of thin air like they did and expect that it's all going to be hunky dory."
DeSantis has continued to pivot on the issues in the banking sector, but this message is more consistent over time.
The Governor charged in Panama City recently that if the Federal Reserve "would have identified the inflation earlier, they could have probably done this with a lot less pain."
From there, DeSantis moved to the expansion of the money supply.
"There (were) trillions of dollars printed, trillions of dollars appropriated by Congress over the last several years. This was going to happen to where you were going to have an inflationary period," he argued.