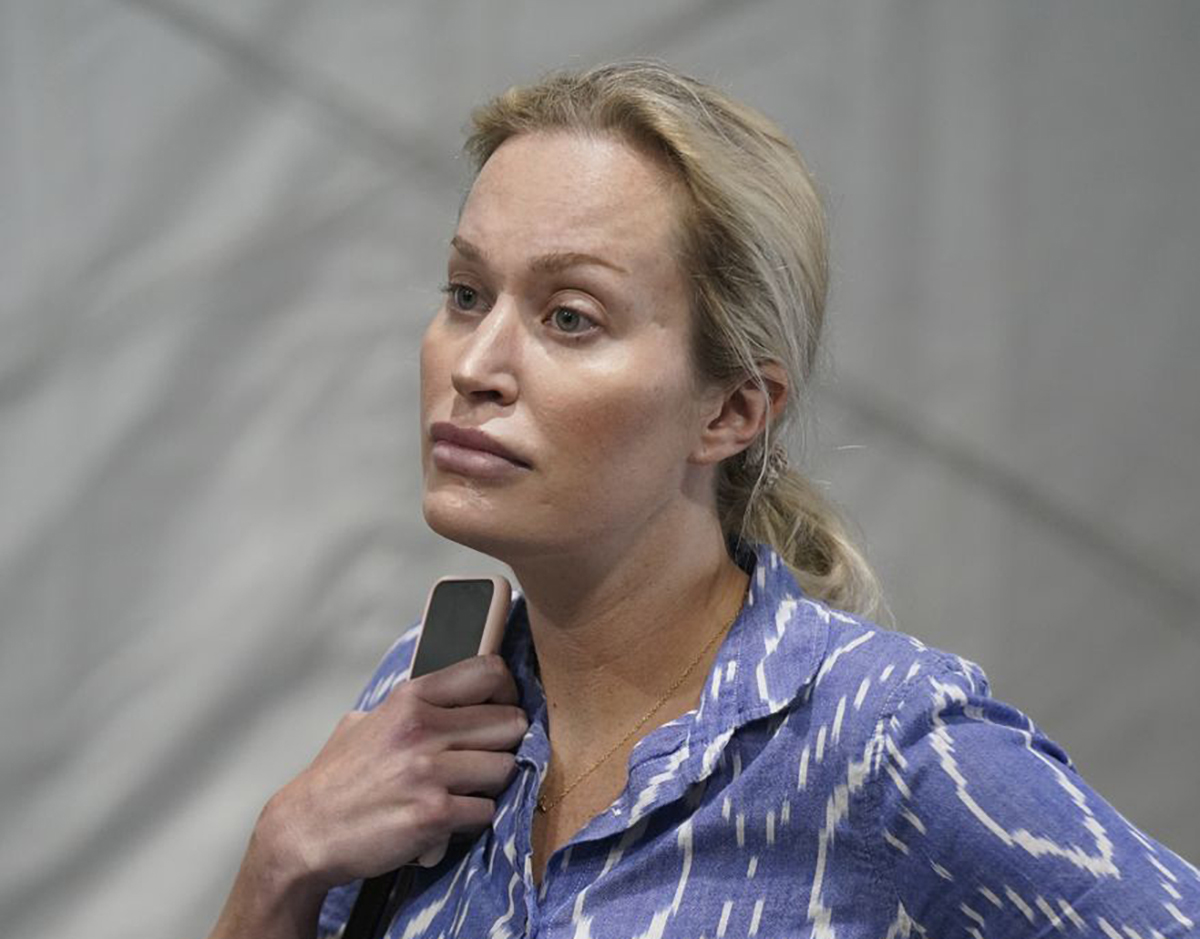 The former President attacks Ron DeSantis daily. Where did his digital defender go?
Until recently, few questioned whether Christina Pushaw was anything short of a loyal warrior. Love her or hate her, Pushaw never shied from throwing a punch on behalf of Gov. Ron DeSantis.
At least not until the Governor became the most hated enemy of a certain former President. Donald Trump, already running in 2024, has taken to daily attacks on DeSantis. That can't be a surprise as everyone expects DeSantis to seek the presidency as well, despite tough talk from Trumpworld for two years that such a move would be viewed as disloyal.
Trump told conservative radio DeSantis would be "dead in politics" without his 2018 endorsement for Governor. More recently, he compared DeSantis to Mitt Romney, the only Republican who voted in impeachment trials to convict Trump twice. He has accused DeSantis of illegal campaigning.
And borrowing an insult Pushaw personally introduced to the political lexicon, he even called DeSantis a "groomer."
Pushaw, whether as DeSantis' Press Secretary or the DeSantis campaign's rapid response director, never seemed reluctant in the past to throw mud. She pounced on sex scandals involving Florida Democrats, dug up old insinuations about Democrat Charlie Crist's sexuality, and most infamously, compared anyone opposed to a sex education restriction last year of grooming children for abuse.
DeSantis doesn't shy away from fights often. But when low blows are delivered, they usually come from Pushaw. Often, she seems eager to wade into swamps wiser Florida political voices knew to avoid.
But as Trump rhetorically assaults DeSantis in ways so shameless Andrew Gillum would blush, Pushaw remained utterly silent.
A search of Pushaw's Twitter, her traditional weapon of choice, shows she hasn't written the word Trump in the year 2023. In fact, the last time those five letters traveled from her fingertips into the Twitterverse was in October of 2022 — when she defended the former President.
Attacking a commenter who claimed "progress" under President Joe Biden, Pushaw wrote: "What 'progress'? Everything is more expensive than it was under Trump, and our retirement funds have collapsed." Before that, she posted last September that Trump's actions as President paved the way for DeSantis' visit to Israel. She has showered praise on Trump's "Remain in Mexico" policy.
So what gives? Certainly, DeSantis himself has shown a reluctance to attack Trump head-on, presumably out of fear of alienating the President's base. But even the Governor has landed some firm veiled swipes, if not direct punches. Who can forget his legal "defense" of Trump in the current New York imbroglio when the Governor asserted Trump broke no laws but definitely paid a porn star hush money.
But what of Pushaw? Would she call him a predator? A cheater? A has-been? So far, there's no heat in her tweets.
Sure, there are reports she recruited an army of influencers to attack the ex-President for her, and some of her most devoted fans online routinely take on TrumpWorld. But when has Pushaw ever been afraid to go to battle herself? Why hide and let @MaxNordau take the heat?
But on the whole, she seems either afraid or reluctant to criticize Trump herself. And plenty in the digital world have taken notice.
"The funny thing is if you look at DeSantis official PR like Christina Pushaw they say NOTHING against Trump because the Pros know it HURTS DeSantis if they attack Trump," posted Twitter user Sherman Lin. "The amateur DeSantis supporters are killing his chances of ever being the President."
And that comes as the MAGA army brings more personal attacks against both DeSantis and, increasingly, Pushaw. Take this recent video sketch by Trump supporter Anna Dilley who portrays DeSantis eating pudding with three fingers and Pushaw as a craven consultant panicking about polling and workshopping different ways for DeSantis to pronounce his own name.
Indeed, MAGA world seems almost anxious for Pushaw to enter the fray. Check out how Laura Loomer has attacked Pushaw directly. But Pushaw won't fight back there either. Imagine, the Press Secretary who gained national notoriety for trashing the biggest media outlets in the world is afraid to take on a two-time loser congressional candidate.
Maybe you could count her recent tweet defending DeSantis, after Semafor ran a piece about him outsourcing digital communication duties, as a subtle hit on Trump.
"This isn't news. Everyone who pays attention already knew this. Also it's good that the governor of our state isn't texting or emailing all day," Pushaw wrote.
There was, of course, a chief executive who did get accused of tweeting at work an awful lot. But like a death eater as nervous as anyone about Voldemort's possible return, Pushaw can't bring herself to say Trump's name.
Who knows? Maybe Pushaw also is thinking of life after DeSantis.
Trump in a lengthy statement this week said there's only one thing DeSantis excelled at as Governor: "Public Relations, where he easily ranks Number One — But it is all a Mirage."
PR, as it happens, is Pushaw's department. With Trump still up in most polls, you can't blame a flack for keeping her options open.