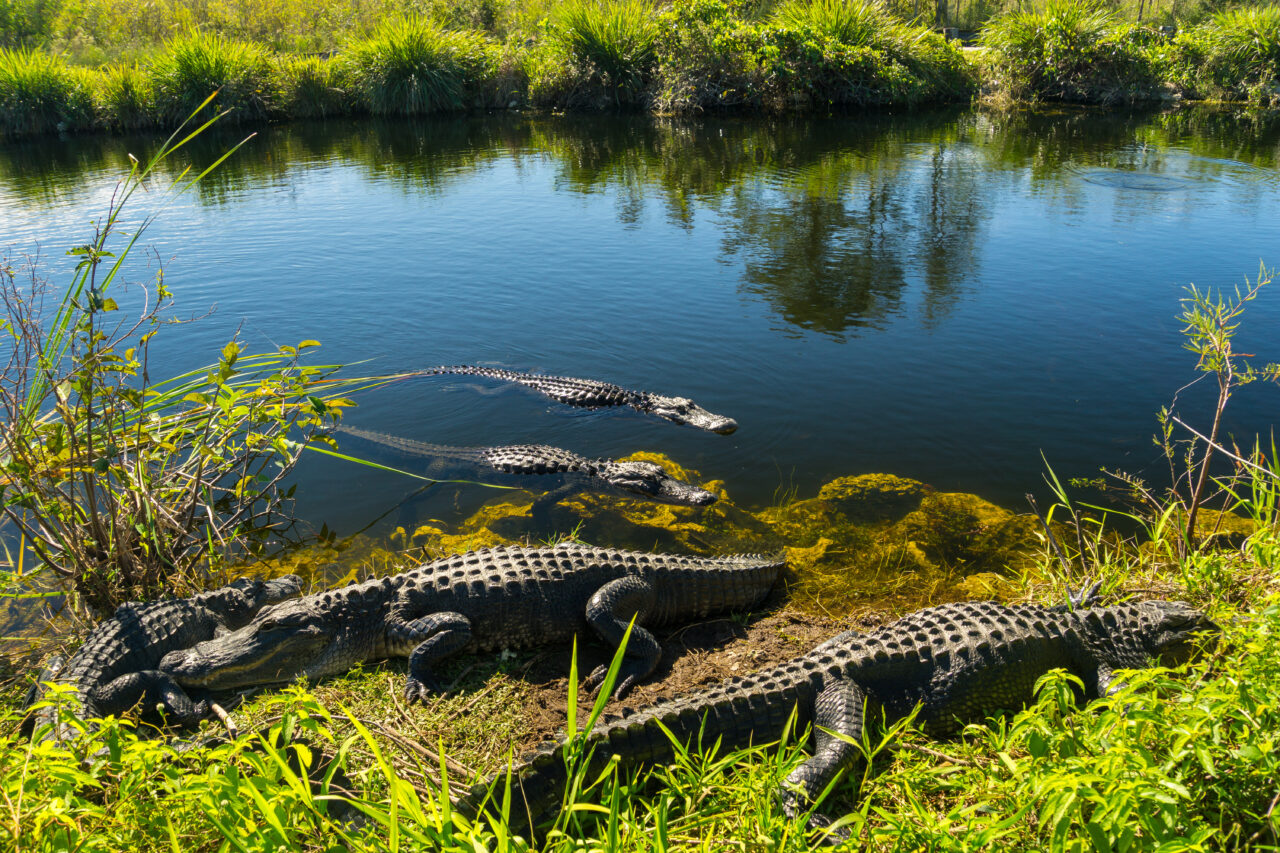 Florida spends billions yearly on Everglades restoration and protection. This bill aims to protect that investment.
A Senate bill that would create a large, development-free buffer zone around the Everglades is now bound for consideration by the full chamber.
The Senate Rules Committee unanimously backed the measure (SB 192), which would add a new layer of state protection against harmful urban encroachment into Florida's largest national park.
The bill would require county or municipal development plans within two miles of the Everglades Protection Area to undergo review by the Department of Environmental Protection. That review would include consultation with all federally recognized Indian tribes.
If any portion of the project is found potentially damaging, the appropriate local government would have to modify that part of the project to eliminate the impact. In cases where a project is no longer viable without the damaging portion, the project would have to be scrapped altogether.
"This change would mean that local governments that neighbor the Everglades will have to have their comprehensive plans for development reviewed, (which allows) for better protection of these precious, natural resources," said Sen. Bryan Ávila, a Miami Springs Republican.
Miami Gardens Democratic Sen. Shevrin Jones called SB 192 "a good bill." Representatives from the Everglades Trust, Sierra Club Florida and 1000 Friends of Florida agreed.
Ávila, who is serving his first term in the Senate, tried for years to pass similar legislation in the House with help from lawmakers on both sides of the political aisle, including Doral Republican Sen. Ana Maria Rodriguez, St. Petersburg Republican Rep. Linda Chaney, former Sens. David Simmons and Annette Taddeo, and former Reps. Vance Aloupis and Nick Duran.
Last year, nearly identical legislation by Rodriguez and Aloupis died after receiving just one committee hearing. So, Ávila vowed to bring it back again.
"We want to do our best to protect our unique habitats for future generations," he told Florida Politics in January.
While SB 192 doesn't name a local government in their wording, the legislation's primary focus is Miami-Dade County. In recent years, the Miami-Dade Commission has authorized developments beyond the county's Urban Development Boundary (UDB), a line established 40 years ago to safeguard agricultural and protected lands, including the Everglades, from residential and commercial construction.
Human-caused damage to the Everglades has been cataloged for decades. Since the 1960s, phosphorus from farming and stormwater runoff has degraded its water quality, disrupting the natural development of its native flora and fauna. By the 1990s, more than 40,000 acres of the public lands were estimated to have been impacted, according to the Environmental Protection Agency.
Since then, Florida and the federal government have spent billions on various restoration efforts. That includes more than $1 billion both chambers of the Legislature agree should be apportioned to the cause in the 2023-24 budget.
Miami-Dade has pursued several developments near or beyond the UDB, including a $1 billion extension to State Road 836 called the Kendall Parkway and a 379-acre industrial complex west of Biscayne Bay.
Miami-Dade Mayor Daniella Levine Cava issued a rare veto blocking construction of the complex near Homestead last year. Shortly after, the Miami-Dade Commission overrode the veto, prompting residents and activists in December to file a legal challenge to the measure.
A House companion to Ávila's bill, HB 175 by Coral Gables Republican Rep. Demi Busatta Cabrera, awaits a hearing at the second of three committees to which it was assigned.
Of note, Cabrera's husband, Kevin Marino Cabrera, now sits on the Miami-Dade Commission. He was not a Commissioner when the Kendall Parkway and veto override votes took place.