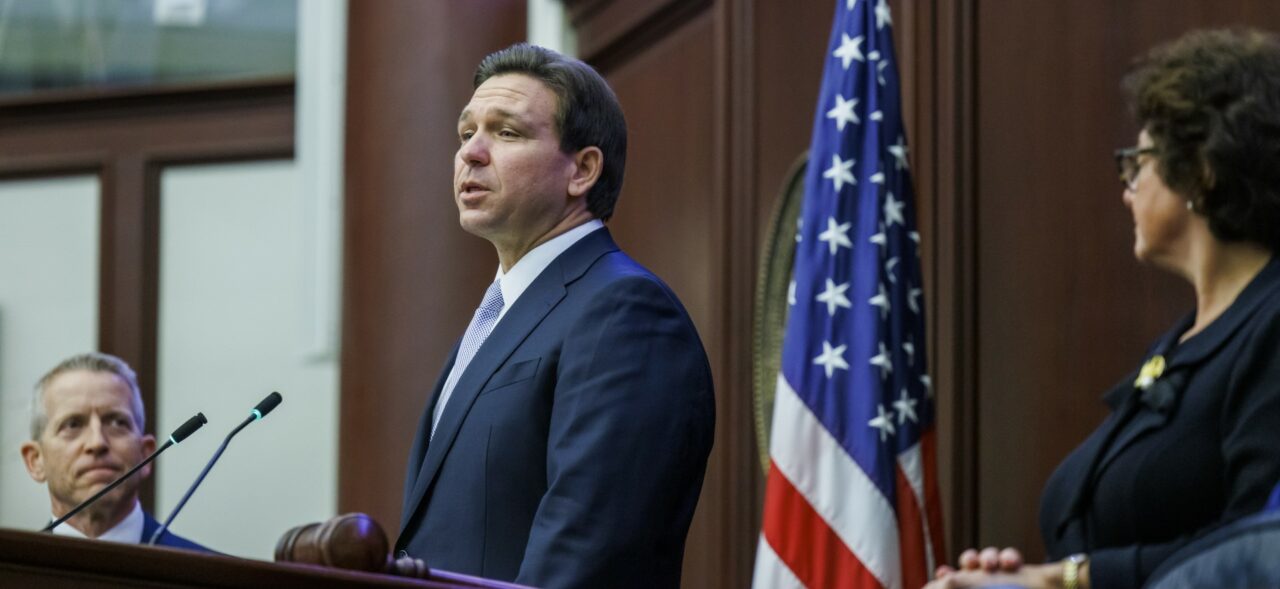 The comments came as the Legislature passed a permitless carry bill, ignoring hard-liner pleas for more.
Gov. Ron DeSantis is pushing for a Special Session to further expand gun rights.
During a campaign event in Georgia, an activist asked DeSantis, "will you call a Special Session for open carry?"
DeSantis' response was clear. "If I can get the votes."
Video of the comment was quickly shared by gun activist Matt Collins. The remarks came the same day the Legislature passed a permitless carry bill DeSantis has said he will sign.
That bill (HB 543) will eliminate any requirement for concealed carry licenses to bring a firearm to public settings, but would still require guns to be concealed.
But hard-line Second Amendment activists have said the legislation doesn't go far enough. Some groups have suggested allowing the Legislature to stop with permitless carry will be a political liability as DeSantis considers a run for President.
"By signing a bill that keeps open carry illegal, DeSantis is putting political expediency ahead of the full Second Amendment rights of Floridians," said Sean Themea, Chief of Staff at Young Americans for Liberty. "This was a chance for him to stand up to the RINOs in his own Legislature and demand a clean bill. If he can't do that in his own state, how can gun owners trust him to do that at the national level?"
Of course, DeSantis' recent remarks come with an important qualifier. There's no guarantee the votes exist to pass open carry in either chamber of the Legislature.
Rep. Mike Beltran, a South Riverview Republican, filed an amendment to expand the permitless carry bill to open carry, but withdrew it before it reached the House floor. That was widely seen as a rebuff from GOP leadership.
Senate President Kathleen Passidomo, meanwhile, has deferred to law enforcement, noting the Florida Sheriffs Association supports permitless carry but opposes open carry.
DeSantis has long signaled he would sign open carry, but also said this week he won't reject permitless carry.
"In terms of the constitutional carry, I'm for everything," DeSantis said. "But if they (the Legislature) send me something that is 90% or 80%, I mean, I'm going to take that win and we can come back for more at some time in the future."