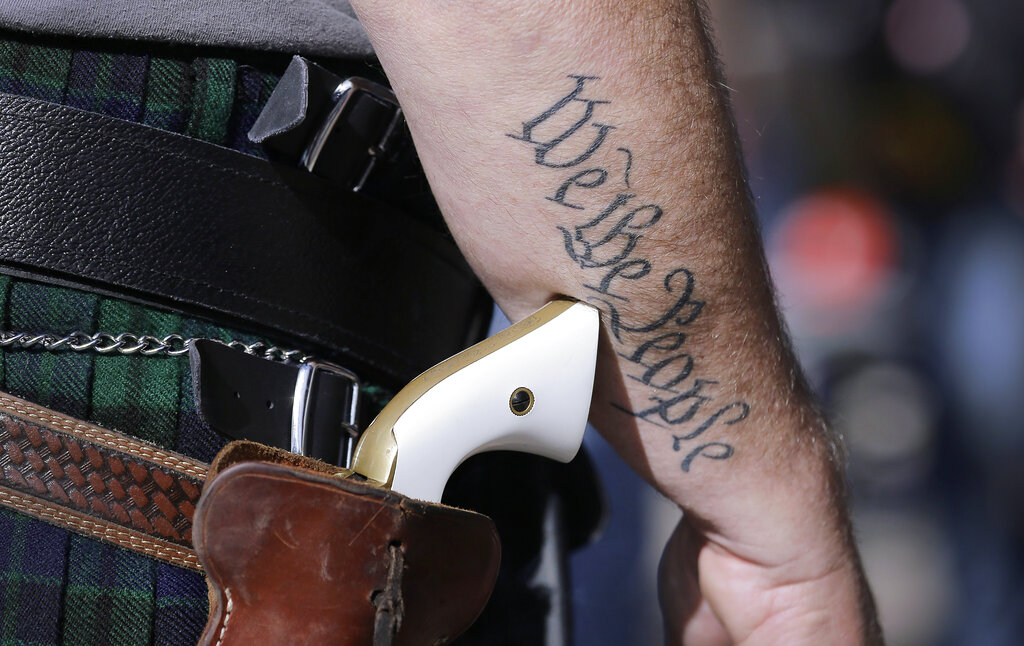 The Senate is expected to pass the legislation Thursday.
As the Senate prepares to pass a permitless carry bill, many hard-line conservatives say Gov. Ron DeSantis should reject it.
"This bill is a half-measure and is not what gun owners were promised," said gun activist Matt Collins. "It isn't true Constitutional Carry because it doesn't include an open carry provision. This bill is weak and failed leadership on part of Governor DeSantis and the Republican legislative leadership. Gun owners deserve better."
The Senate is expected to pass a bill (HB 543) that would eliminate Florida's requirement for a concealed carry permit in public settings. The legislation has provoked strong feelings on both sides of the aisle, and Senate Republicans on Wednesday shot down a series of amendments proposed by Democrats.
But throughout the Legislative Session, hearings on legislation attracted at least as many critics from the Right.
Young Americans for Liberty, a campus-focused conservative group, even papered the home district of Rep. Chuck Brannan, the bill's House sponsor, with flyers demanding open carry provisions. That led to a verbal altercation between the Macclenny Republican and an activist in the driveway of his home.
Now the group wants DeSantis to send lawmakers back to the drawing board on the bill, even suggesting the Governor's signature could hurt his political ambitions.
"It would be a shame if Ron DeSantis signs this milquetoast Counterfeit Carry bill," said Sean Themea, Chief of Staff at Young Americans for Liberty.
"By signing a bill that keeps open carry illegal, DeSantis is putting political expediency ahead of the full Second Amendment rights of Floridians. This was a chance for him to stand up to the RINOs in his own legislature and demand a clean bill. If he can't do that in his own state, how can gun owners trust him to do that at the national level?"
Still, DeSantis signaled he intends to sign the legislation. While the Republican Governor and presidential contender has promised to make constitutional carry law before the end of his time as Governor, he said this week he will sign what the Legislature gives him.
"In terms of the constitutional carry, I'm for everything," DeSantis said this week. "But if they (the Legislature) send me something that is 90% or 80%, I mean, I'm going to take that win and we can come back for more at some time in the future."
Florida's most prominent gun rights supporter said that's the right approach. Former National Rifle Association President Marion Hammer said the bill falls short of true "constitutional carry" but said activists can't condemn lawmakers for giving less than all they want.
"While the bills may not be perfect and may not contain all of the provisions that many would like to see in the bill, they are nonetheless a good first step toward restoring the constitutional right to carry in Florida," she wrote in a mass email.
But that position has other groups firing off.
"Republicans are showing their true colors on restoring our Second Amendment rights here in Florida," said Luis Valdes, Florida state director of Gun Owners of America, after the House passed the bill. "Whether it's repealing gun free zones that only put innocent people in danger, or having the guts to pass Open Carry, they are failing miserably."