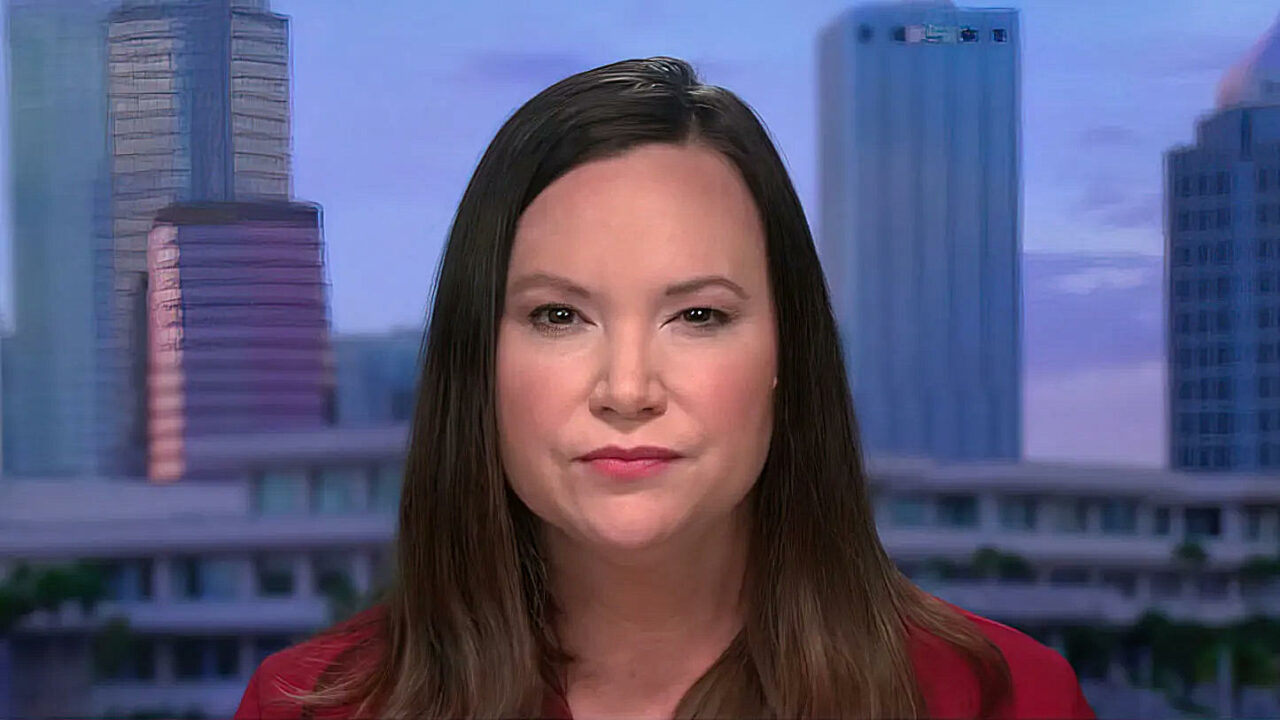 The AG is on board with DeSantis in his handling of the former President's legal woes.
Florida's top cop is hailing Gov. Ron DeSantis for his handling of a political rival's indictment.
During a Fox and Friends interview Friday, Attorney General Ashley Moody condemned the legal maneuvers deployed against former President Donald Trump and praised the Governor for saying he wouldn't cooperate in extradition attempts, if there were any.
"What's being reported, you know, when there is an indictment or an information issued in another state, a lot of people that think that's just automatic, people are all automatically sent there," Moody said. "But that is not true."
"I can tell you as a former federal prosecutor, when we had charges against those in other countries, you have to go through a whole process. The same is true when there's an indictment or an information in another state and that state is demanding extradition from another state within our country," Moody added.
"And what Ron DeSantis is doing is what he always does and what continues to impress me. He has this uncanny ability to cut out all the noise and drill down on the law and his principles and … act accordingly. And so what that statement meant to me is he's taking very seriously his role as the lead executive in Florida and understanding that he has to address the situation and circumstances when asked to deliver a person upon demand of the New York authorities."
Moody's comments addressed the Governor's tweet Thursday after news of the Trump indictment broke, though DeSantis has admitted he does not write his own tweets.
"The weaponization of the legal system to advance a political agenda turns the rule of law on its head. It is un-American," DeSantis decried.
"The Soros-backed Manhattan District Attorney has consistently bent the law to downgrade felonies and to excuse criminal misconduct. Yet, now he is stretching the law to target a political opponent. Florida will not assist in an extradition request given the questionable circumstances at issue with this Soros-backed Manhattan prosecutor and his political agenda," DeSantis added.
Trump is expected to surrender voluntarily in New York, so that pledge not to assist may not add up to much. And the statement got pushback, notably from Florida Democratic Party Chair Nikki Fried, who claimed DeSantis naming Soros was "anti-semitic."
DeSantis' immediate reaction offered cleanup from when he addressed the issue in a media conference earlier this month, in which he chided Trump for "porn star hush money." This time around, he didn't mention that trope. Nor did he mention the former President's name.
Moody also had choice words for the man bringing the case, Manhattan District Attorney Alvin Bragg.
"He's a rogue radical prosecutor. There's plenty of evidence of that in other cases. He refuses to enforce some laws and it really appears he is trying to play Twister with the law to win a partisan game," she said.
"For somebody like me who has served as a judge, as a federal prosecutor, as a lawyer, I'm a third generation judge to watch a prosecutor with such an awesome responsibility, manipulate a law of a misdemeanor and trying (to make it) into a felony so that he has a case and maybe can get past the statute of limitations. It's insulting to other prosecutors. It's demeaning of the rule of law."