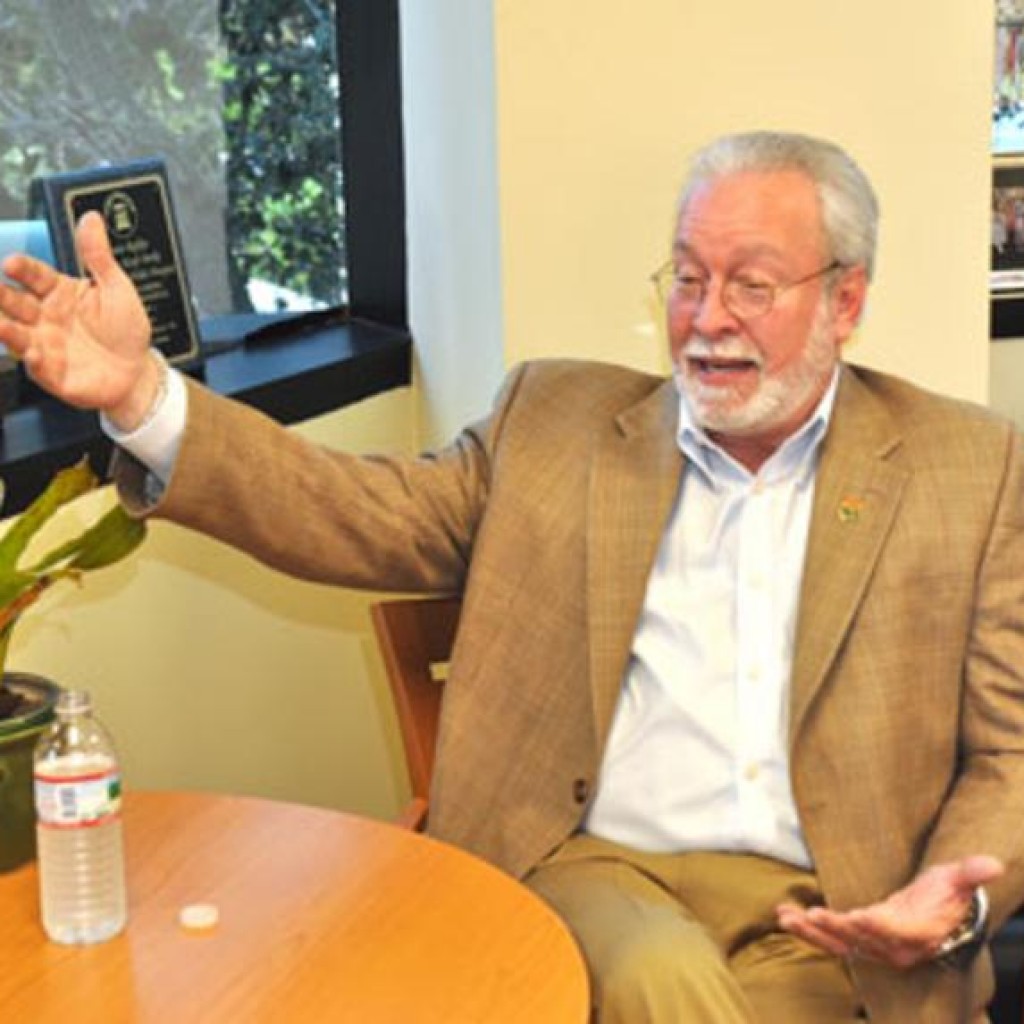 Is the controversial lobbyist complying with state disclosure requirements?
Where to start with Barney Bishop?
The lobbyist and Tallahassee Classical board chair has received worldwide attention for his decision to fire the school's principal after a parent complained that Michelangelo's David was included in a lesson on Renaissance art.
Sure, he made clear that parents should be kept in the loop about any "potentially controversial" curriculum that is taught. In that case, it would only be reasonable to blast an email to parents if one of the most recognizable pieces of art ever produced was being snubbed.
Good art should inspire a reaction. But Bishop's was quizzical enough that Hillsdale College, the crafters of the right-wing curriculum used by Tallahassee Classical, announced it would cut ties with the school.
"This drama around teaching Michelangelo's 'David' sculpture, one of the most important works of art in existence, has become a distraction from, and a parody of, the actual aims of classical education," Hillsdale said in a press release.
But there are more appropriate venues than Florida Politics for art history discussions, and we'll let them do the piling on.
What's concerning, however, is that Bishop's malicious compliance — or regular compliance, even — with Florida's parental rights laws does not extend to the rules governing lobbyists.
Those tracking this year's legislative crackdown on pharmacy benefit managers, a gubernatorial priority, have likely seen Bishop roaming the halls or even testifying in favor of the bills (HB 1509/SB 1550).
It's not a new development. His fiery denunciation of the watered-down 2021 bill would earn a spot on his greatest hits album.
"This bill has been neutered so much it doesn't even have a gender," Bishop said at the time. "PBMs, to me, act like the Chinese Communist Party. Everything is in secret. Everything is secret."
He delivered that line while testifying on behalf of Small Business Pharmacies Aligned for Reform, or SPAR for short, which was one of his clients at the time — emphasis on "at the time."
It seems he's under the impression that he still represents SPAR, because he filled out a speaker card saying as much ahead of Tuesday's House Healthcare Regulation Subcommittee meeting, when the Governor-backed bill took another step forward.
Well, he's not.
Lobbying registrations show Bishop hasn't represented SPAR since 2021. One could write this off as an oversight — he was lobbying as a member of Jeff Kottkamp's firm, and SPAR was and continues to be one of Kottkamp's clients. But Bishop withdrew his affiliation with Jeff Kottkamp PA two months ago.
I won't read much further into it, but I do find it interesting that he remembered to tell the state he was leaving Kottkamp's firm yet failed to mention that he snagged a client on one of the top issues of the 2023 Legislative Session.