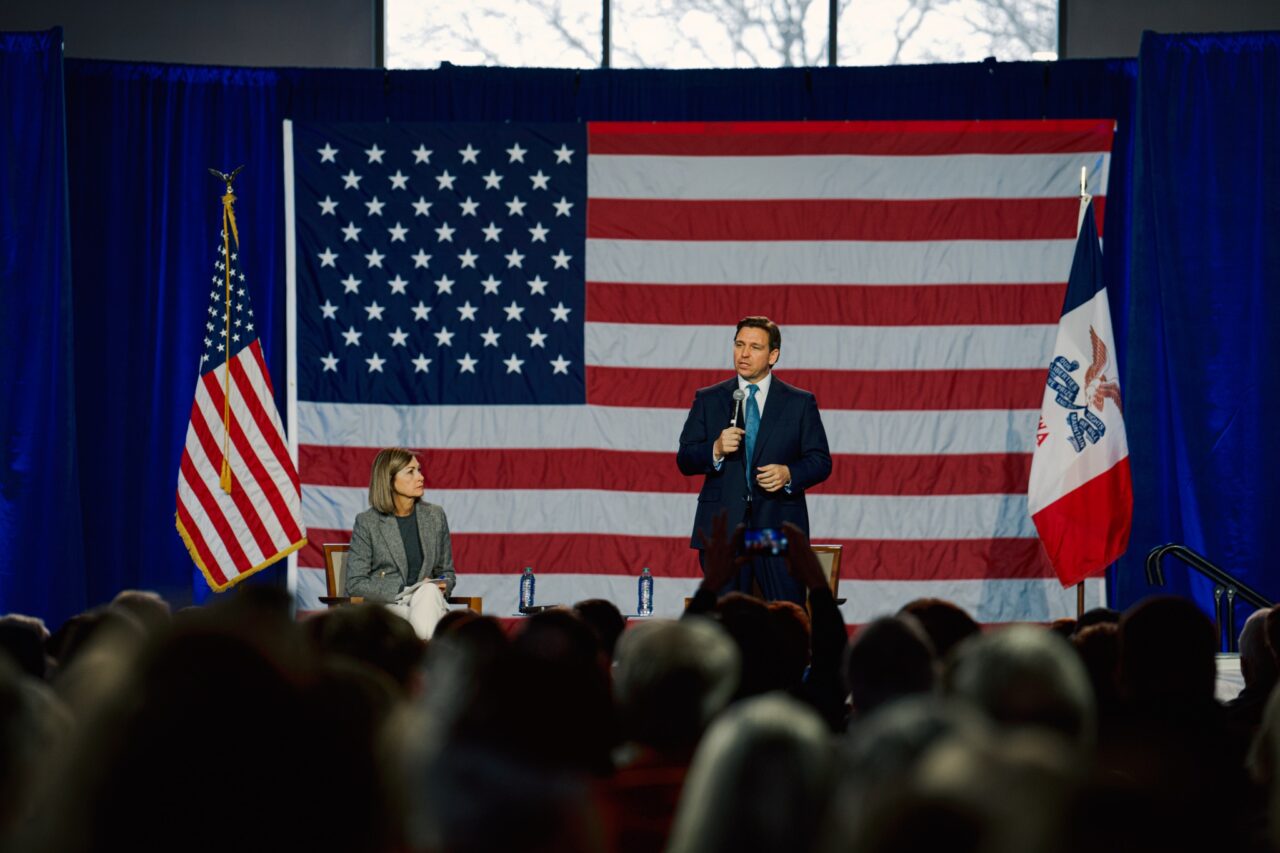 What does 'America's Governor' have that Trump and Pence don't?
Are Tarheel State voters yearning for "America's Governor" to be the next President?
One poll suggests that may be the case.
A recent survey from Cygnal shows that Ron DeSantis is the only potential GOP nominee tested who tops Joe Biden in a hypothetical General Election next year.
The Florida Governor took 44% support against just 41% for the Democratic President, and it seems voters are fairly locked in even though DeSantis is weeks away from launching a formal campaign. 34% of those polled said they "definitely" wanted DeSantis, with 32% "definitely" supporting Biden.
The numbers are much worse for two other names tested. Neither former President Donald Trump nor former Vice President Mike Pence topped Biden in the poll.
Biden bested Trump, 45% to 43%, and polling suggests a lot of Trump supporters in that scenario are wobbly. While 41% of those polled were "definitely" backing the Democrat, just 34% could say they were firmly in the Trump camp.
Pence was also down against Biden, 41% to 39%. With those who were "definitely" decided, Biden was up 35% to 26%.
Notes on methodology: "This probabilistic survey was conducted March 26 – 27, 2023, with 605 likely general election voters. It has a margin of error of ±3.98%. Known registered voters were interviewed via live phones and SMS. This survey was weighted to a likely general election voter universe."
DeSantis was up in a relatively recent Primary Poll of Tarheel State Republicans also.
The survey from Differentiators Data shows DeSantis closing in on majority support, even running in a crowded field that includes not just former President Donald Trump but other potential candidates for the GOP nomination next year.
DeSantis was the choice of 47% of those Republican Primary voters polled, with Trump pulling 35% support. Other candidates were non-starters.
Former U.N. Ambassador Nikki Haley, who governed neighboring South Carolina previously, drew just 4% support, good for a distant third place. Former Vice President Mike Pence and former Secretary of State Mike Pompeo each drew 2% support.
DeSantis also outperformed Trump in a hypothetical head-to-head contest against President Joe Biden among the larger pool of respondents. While DeSantis led Biden 48% to 44%, Biden led Trump 48% to 45%.