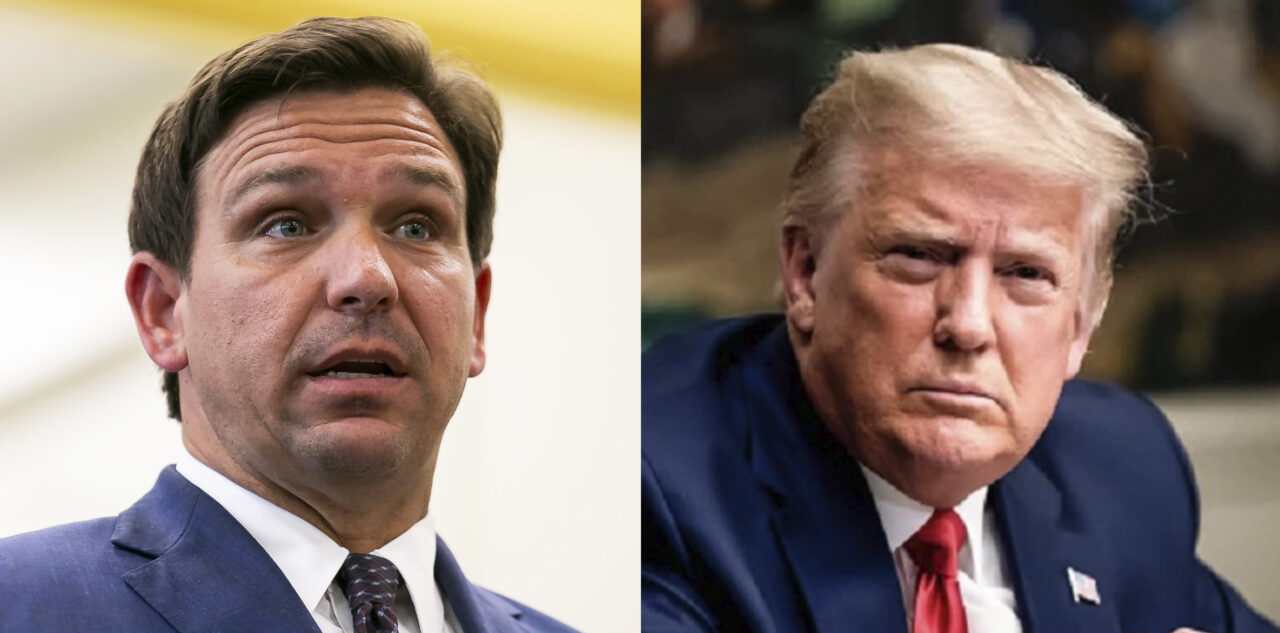 The former President highlighted a third-party claim on Truth Social.
An indictment may be looming for Donald Trump, but he has his eye on other matters also.
Primary among them: a potential opponent in the 2024 GOP Presidential Preference Primaries, if a Truth Social post is any indication.
The former President screenshotted a post by Paul Sperry: "DEVELOPING: The Bushes are running against Trump through 'proxy' candidate DeSantis, according to GOP insiders in Texas and Florida. The entire 'Bush machine' is behind his campaign, even helping run it."
Trump has continually amplified the message that DeSantis, who is competitive in most polls with Trump and leads him in some others, is in fact the chosen candidate of George W. Bush, Jeb Bush, and company. Sperry offered no on-record proof or specific quotations, but for Trump, the meme is the thing.
We've seen this before, as recently as a March post to his social media platform: "Ron DeSanctimonious is being crushed in the polls. All of them, many globalists are having second thoughts. RINOs like Karl Rove, Pauline Ryan, and Jeb 'Low energy' Bush are beside themselves," Trump contended. "They don't know what's going on."
In a February post to Truth Social, the former President linked Ron DeSantis, a likely candidate for President next year, to Jeb Bush. The former Governor and one-time 2016 front-runner was vanquished by Trump on his way to the Republican presidential nomination.
The juxtaposition of "Low Energy Jeb" with the current Governor, who has been reluctant to attack Trump at all, seems like one of many Trumpian fronts ahead of DeSantis entering the race.
"Fox News is promoting Ron DeSanctus so hard and so much that there's not much time left for Real News. Reminds me of 2016 when they were pushing 'JEB!' The new Fox Poll, which have always been purposely terrible for me, has 'TRUMP Crushing DeSanctimonious,' but they barely show it. Instead they go with losers like Karl Rove, Paul Ryan and now, even 'Yesper,' who have been wrong about everything! Isn't there a big, beautiful, Network which wants to do well, and make a fortune besides? FAKE NEWS!"
Indeed, that poll showed Trump with 43% support, a full 15 points ahead of DeSantis in an expanded field.