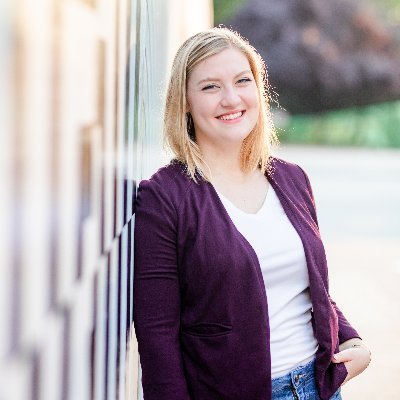 She lost by just over 3,000 votes in 2022, but expects different turnout in a presidential cycle.
Casselberry Democrat Sarah Henry has filed for a rematch against Rep. David Smith.
Henry filed to run in House District 38 this week. The move comes less than five months after losing to the Republican incumbent by just over 4 percentage points in November. But this time, the Democratic challenger feels she will have time and turnout on her side.
"We made such a strong showing in a county that was not particularly friendly to Democrats this time around," she said. "I plan to continue to build on that momentum across party lines."
Smith has filed for re-election, but Henry marks the first other candidate to enter to fray in HD 38. That alone marks a difference. She was the third candidate to enter a Primary field last go-around.
But last year's decennial redistricting of Florida's legislative districts also delayed Henry's entry into the race. Now, she starts the campaign cycle knowing what district she lives in, and who she's running against.
Henry has volunteered for campaigns in the past, but she said the experience of having her name on the ballot in 2022 taught her a tremendous amount about the process. She jumped in just six months before a Primary last time, but now has more than a year and a half to prepare.
And while she came up short of unseating Smith in November, she feels proud of her campaign's performance on many levels. Smith won with 52.3% of the vote to her 47.7%, but that was in a year when Gov. Ron DeSantis won statewide by 19 percentage points.
HD 38 was closer, with DeSantis taking 52.96% of the vote to Democrat Charlie Crist's 46.2%. Ultimately, Henry outperformed Crist, something attributable to strong performance among no-party voters and even Republican ones.
She also notes that in a Presidential Election cycle, turnout will be much higher. Under the new House District 38 lines, Democrat Joe Biden would have won 53.04% of the vote to Republican Donald Trump's 45.44%. Democrats certainly hope the district performs more like it did in 2020 than it did in 2022, which would be good news for Henry.
Henry plans to spotlight concerns with actions by the Florida Legislature this year and with Smith's voting record in particular.
"I'm deeply concerned with Rep. Smith's vote on expanded concealed carry and permitless carry," she said, noting a gun rights measure DeSantis has already signed.
"It is so imperative we protect children, our communities and our loved ones, and fundamentally that we protect each other. The promise of this country is worth fighting for because we care about each other. This vote is indicative that what he cares about is not the folks he has taken an oath to represent. This welcomes more danger into our communities and doesn't do anything to keep us safe."
Smith, however, has defended his vote on the permitless carry bill.
"One of the things that was reinforced to me during my 30-year U.S. Marine Corps (career) is that we live in a 'free country,'" Smith said.
She also said a hard push by legislative Republicans on a variety of other issues shows the wrong values are advancing in Tallahassee. From restrictions on teaching Black history to attacks on the queer community, she labeled bills passed this year as "tragedy after tragedy."
"There are so many bad decisions being made," she said. "It was a natural decision to build from last cycle and challenge the incumbent."