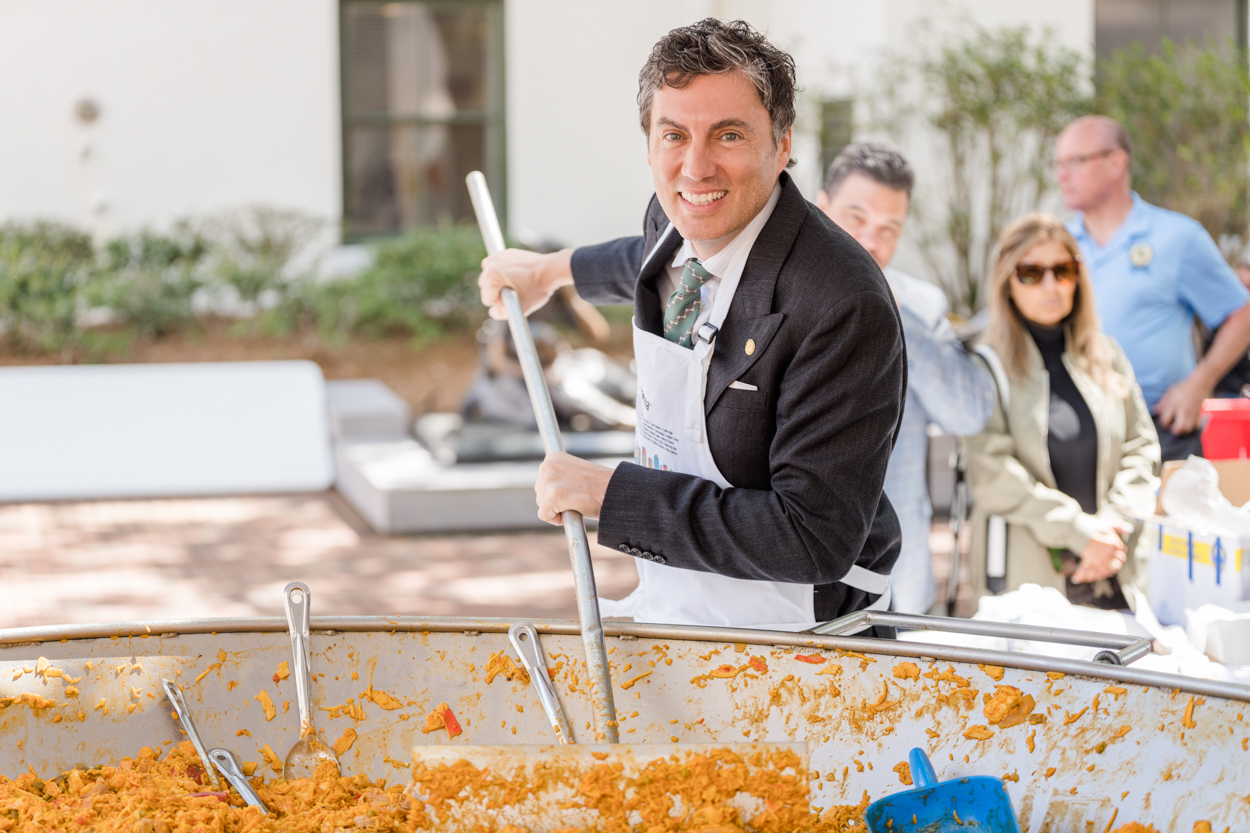 He had an OK round of fundraising in March and a rather bad PR day this week.
Republican Rep. Fabián Basabe has raised $20,000 since winning his seat representing House District 106 by just 242 votes last year. More than a third of his gains came last month.
Basabe, who is facing scrutiny for his voting record and possible misconduct as an elected official, amassed $7,250 in March, with disproportionate support from legal and lobbying firms.
He received $1,000 apiece from The Vogel Group, Continental Strategy and Smith Bryan & Myers Inc. McGuireWoods chipped in $500.
Other contributions last month included $1,000 from the Florida Credit Union, mental health counseling company Chrysalis Health and School Development HC Finance¸ which is managed by Ignacio Zuleta, a founder of Academia, a for-profit charter school management company.
A Tampa branch of the Teamsters union gave $750.
Basabe accepted the money through his campaign account and political committee, Common Sense Florida, which he launched in October with a $1,000 check from Republican Rep. Jennifer Canady of Lakeland.
Canady sponsored the House version of a measure Gov. Ron DeSantis quietly signed Thursday night banning abortion after the sixth week of pregnancy with exceptions for rape, incest, serious health threats to the mother and fatal fetal abnormalities.
The House passed the legislation by a 70-40 vote mostly along party lines after seven hours of contentious debate, during which Democrats proffered 60 amendments their Republican colleagues uniformly shot down.
Basabe, who abstained from voting on the full bill but cast "no" votes for all the amendments, said shortly afterward that he had worked behind the scenes to get lawmakers to compromise on a 12-week threshold. He said Planned Parenthood supported that limit with the exceptions that made it into the bill.
Representatives of both the Florida House Democrats and Planned Parenthood told Florida Politics Basabe is not telling the truth and that no such conversations took place.
Late Thursday, news also broke that Basabe is under investigation for allegedly slapping a 25-year-old aide while at a party in January. A spokesperson for House Speaker Paul Renner confirmed that an outside lawyer is "investigating the matter."
Basabe is also under fire for voting in favor of bills targeting the LGBTQ community, of which he's said he is a member, including HB 1069, which would expand to preschool and eighth grade Florida's so-called "Don't Say Gay" law restricting classroom instruction on gender identity and sexual orientation.
It would also bar school employees from using the preferred personal pronouns of students in kindergarten through 12th grade if it does not "correspond to that person's sex."
Basabe also cast a "yes" vote this week for HB 1423, known colloquially as Florida's "anti-drag" legislation, which would ban children from attending live, lewd adult performances, including drag queen shows, and levy up to $10,000 in fines and potential jail time against those who admit children into the shows.
A wealthy socialite and former star of the E! Network show "Filthy Rich: Cattle Drive" and other programs, Basabe entered the race of HD 106 last year with no shortage of controversy ostensibly behind him.
As his campaign ramped up, reports resurfaced about his penchant for racist statements, including a 2019 incident in which a top publicist for Miami's annual Art Basel event alleged that he called her the "N-word" and a "whore" after being removed from a party.
Basabe, the son of a wealthy Ecuadorian businessman and husband of lingerie heiress Martina Borgomanero Basabe, denies using a racial slur. He told the Miami New Times reports of that episode and others are overblown.
He said his wealth, fame and privilege places a "greater responsibility" on him.
Basabe won the HD 106 on Nov. 15 by a 0.46-percentage-point margin following recount, defeating former Bay Harbor Islands Mayor Jordan Leonard in what was the closest 2022 House race in South Florida.
Democratic Miami Beach Commissioners Alex Fernandez, Michael Góngora and Kristen Rosen Gonzalez attended his Election Day party. Rosen Gonzalez endorsed him, and former Democratic Miami Beach Mayor Matti Bower campaigned on his behalf.
HD 106 includes all or part of the municipalities of Aventura, Bay Harbor Islands, Miami Beach, North Bay Village, North Miami Beach and Sunny Isles.
Candidates faced a Monday deadline to report all campaign finance activity through March 31.