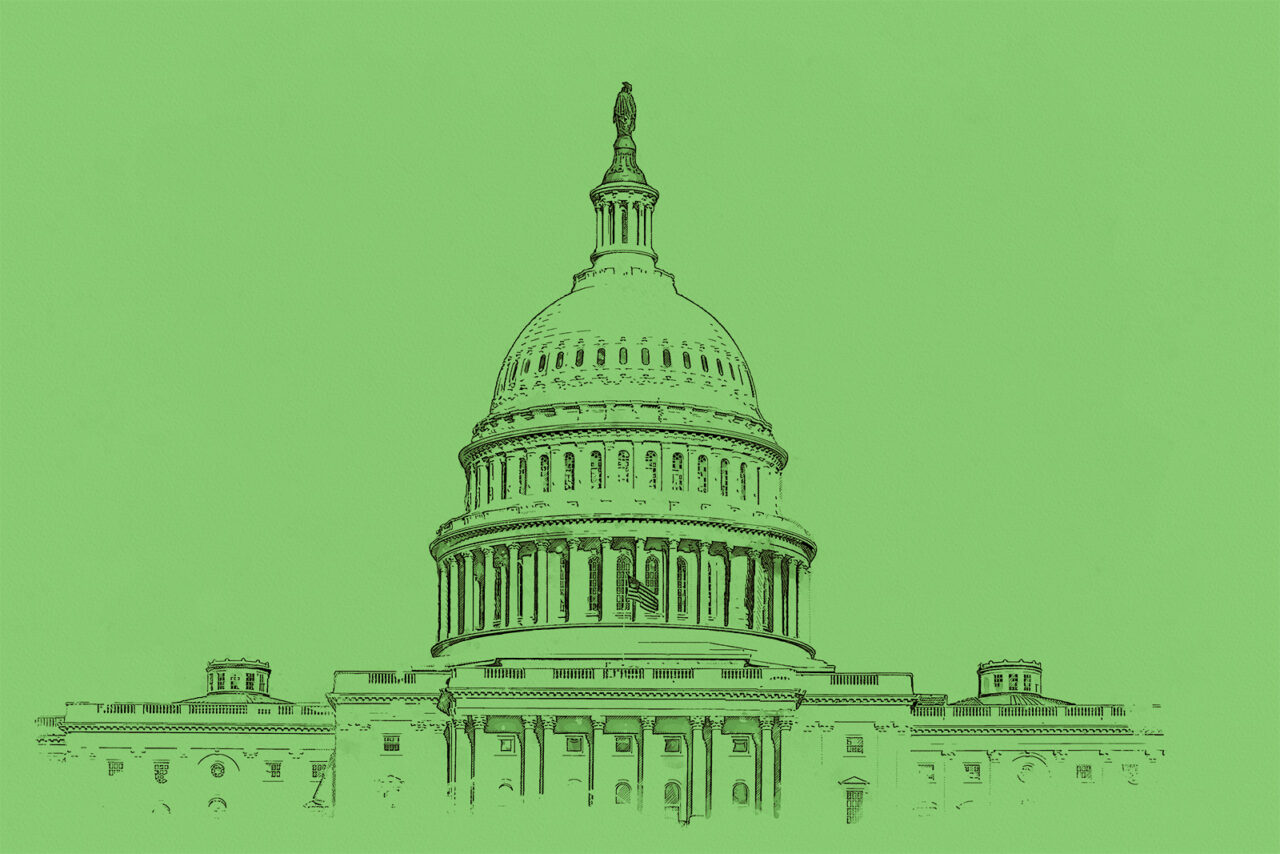 The ink isn't dry on Florida's 6-week abortion ban, but the battle is just beginning.
Amicus for abortion
As Florida prepares to enact a freshly signed six-week abortion ban, Democrats within the delegation are fighting in court to preserve access to pills that can be used in lieu of medical procedures.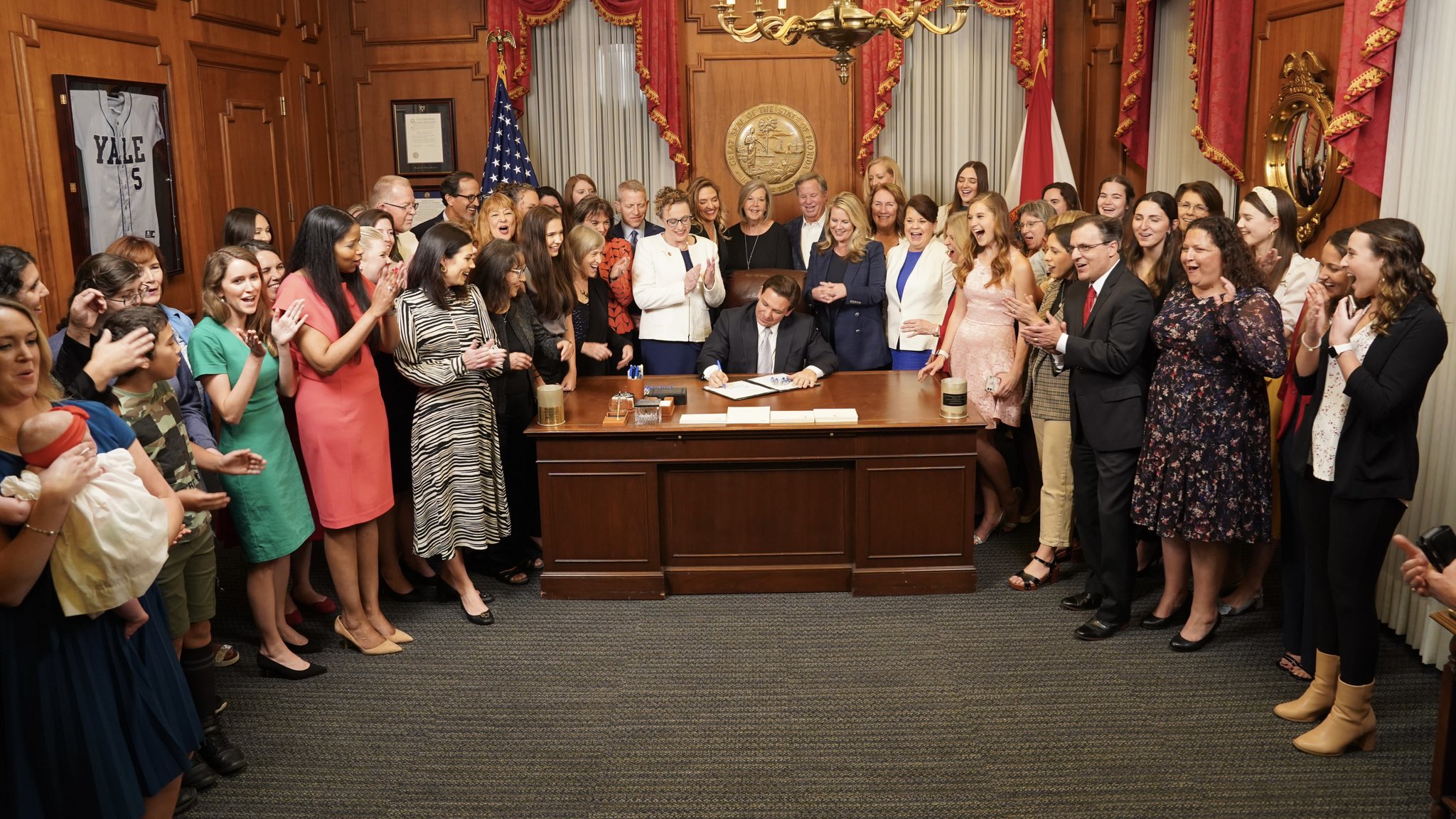 After two federal courts issued competing rulings on access to mifepristone, 240 House Democrats signed onto an amicus brief asking appellate judges to uphold Food and Drug Administration (FDA) authorization of the drug. That included all eight Democrats serving in the Florida congressional delegation.
Several members slammed U.S. District Judge Matthew Kacsmaryk, an appointee of former President Donald Trump, for ruling that access must be limited. The brief was filed regarding the decision in the Alliance for Hippocratic Medicine v. FDA case
"We cannot allow a woman's right to choose to be trampled by this extreme ruling," said Rep. Jared Moskowitz, a Parkland Democrat. "We are already seeing the dangers of the Dobbs decision from last year."
He referenced the decision in the Dobbs v. Jackson Women's Health Organization case last year that overturned decades-old protections for abortion access in Roe v. Wade.
Rep. Sheila Cherfilus-McCormick said the judge had overreached in many senses of the word.
"We are going backward as a society by stripping away the reproductive rights of women and people across the country," the Miramar Democrat said.
"A federal judge in Texas with regressive views alone cannot decide the fate of women and families. These medicines often provide lifesaving care for women and grant people the freedom to choose what to do with their bodies. I will not stand idle as women's rights continue to be infringed upon. Today and every day, I stand with House Democrats in their fight to protect reproductive freedoms."
Several members expressed optimism that the unprecedented nature of the ruling would lay a solid groundwork for appeal.
"This is the first time a judge has ever suspended a long-approved medication — an extreme overreach," tweeted Rep. Kathy Castor, a Tampa Democrat. "MAGA extremists seek to ban all abortion care. We will fight their attack on our privacy and freedoms and not allow extremists to force their radical views on all Americans!"
But the legal path forward remains unclear. The first appellate court to touch the case immediately preserved access to the pill, but reduced the period of pregnancy when the drug can be used, and limited availability of the drug via mail. That was a split decision.
Meanwhile, U.S. District Judge Thomas O. Rice issued a Thursday opinion stating his own ruling guaranteeing broad access to the drug should apply nationwide.
The conflicting decisions in federal courts all but guarantee a hearing in front of the full Supreme Court, which maintains the same makeup it held when Roe v. Wade was overturned.
Red faces about ActBlue
Amid accusations that ActBlue pulled small donations from individuals without consent, Sen. Marco Rubio wants the Federal Election Commission (FEC) to investigate.
The Miami Republican sent a letter to FEC leadership demanding answers and pushing for security measures to be mandated.
"It should come as no surprise that ActBlue serves as a vessel for fraud, considering the intentional lack of security ingrained within their donation processes and systems," Rubio said.
Rubio's letter comes shortly after conservative journalist-activist James O'Keefe, a controversial figure for his ambush techniques and selective editing, published a video of himself going door to door to speak to frequent Democratic donors. Many appeared unaware money was regularly being pulled from their accounts, sometimes racking up thousands in donations, when they had signed up to give small donations to candidates through ActBlue.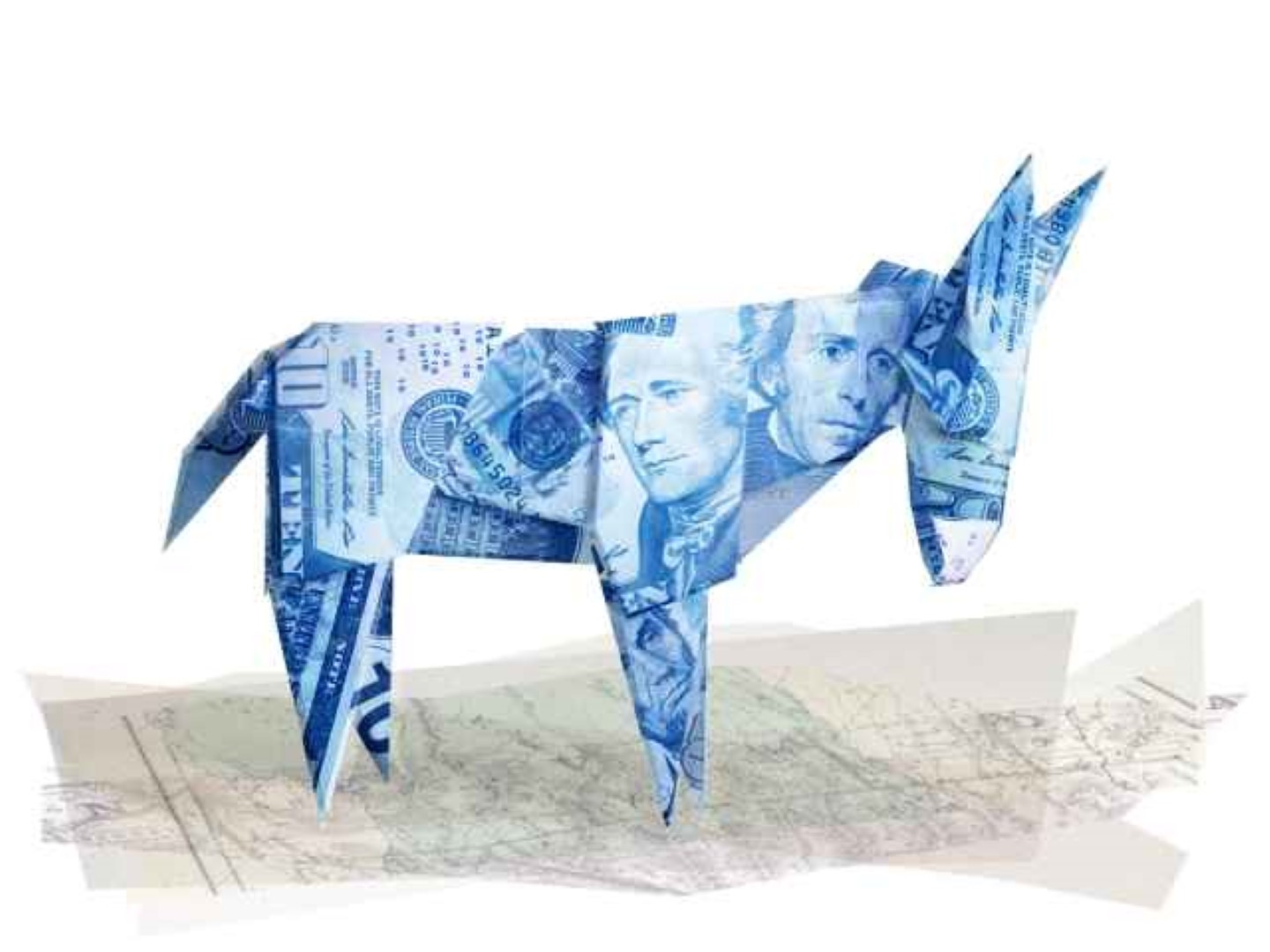 Rubio said he isn't shocked because ActBlue doesn't require a card verification value, that number of the back of credit cards, to be used for transactions. That's a popular security feature used for online retailers to ensure consumers are individually authorizing any purchase made with a credit or debit card.
Rubio filed legislation earlier this year that would require the practice for any federal political contributions.
"This requirement is standard practice across the e-commerce industry to reduce fraud and prevent unlawful foreign transactions," he said.
"In knowing that foreign actors use fake accounts to exploit donation systems that do not have robust verification processes and systems in place, most individual campaigns and political action committees (PACs) require CVV numbers as part of making an online donation. However, in breaking with most organizations, ActBlue does not require CVV numbers as a requirement for donating, and thus lending itself as a facilitator of fraud."
He also wants ActBlue to be investigated. Of note, Attorneys General in multiple states launched investigations in 2021 on both ActBlue and WinRed, a similar site supporting Republican campaigns.
Sweet relief
The Florida Heartland is better known for concentrated juice products than concentrated populations of voters. But after hurricanes landing on both Florida's coasts slammed citrus producers, Sen. Rick Scott ventured inland for a Lake Placid roundtable on challenges for the industry.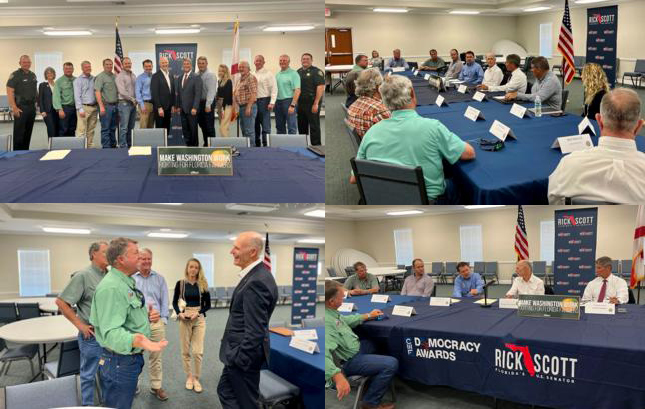 "The loss and devastation caused by Hurricanes Ian and Nicole has forever changed communities across our state and the lives of so many Florida families and businesses," the Naples Republican said.
"Folks in the Sunshine State are still picking up the pieces. These industries are the backbone of our state, and I will keep working to ensure they get the help they need to fully recover. I won't stop fighting to make sure that the federal government keeps showing up."
Rep. Scott Franklin, a Lakeland Republican, joined Scott.
The delegation members met with Highlands Citrus Association officials and growers based in Highlands, Hardee, Hendry and Glades counties.
"Our citrus growers know we are here to listen and help," Franklin said. "Today's roundtable event serves as an important reminder of the incredible devastation our growers suffered over the past year. I will continue to push my House colleagues to move my Block Grant Assistance Act, which Sen. Scott is leading in his chamber. It will pave the way for the U.S. Department of Agriculture to bring relief to growers in the near term. I thank Sen. Scott for putting this event together as we fight to help our critical citrus industry."
Hammer time
Rep. Aaron Bean managed to snag a Subcommittee gavel in his first term in Congress. Next week, he will gavel in a special hearing on expanding access to education vouchers.
The House Subcommittee on Early Childhood, Elementary and Secondary Education will convene April 18 on "School Choice: Expanding Educational Freedom for All."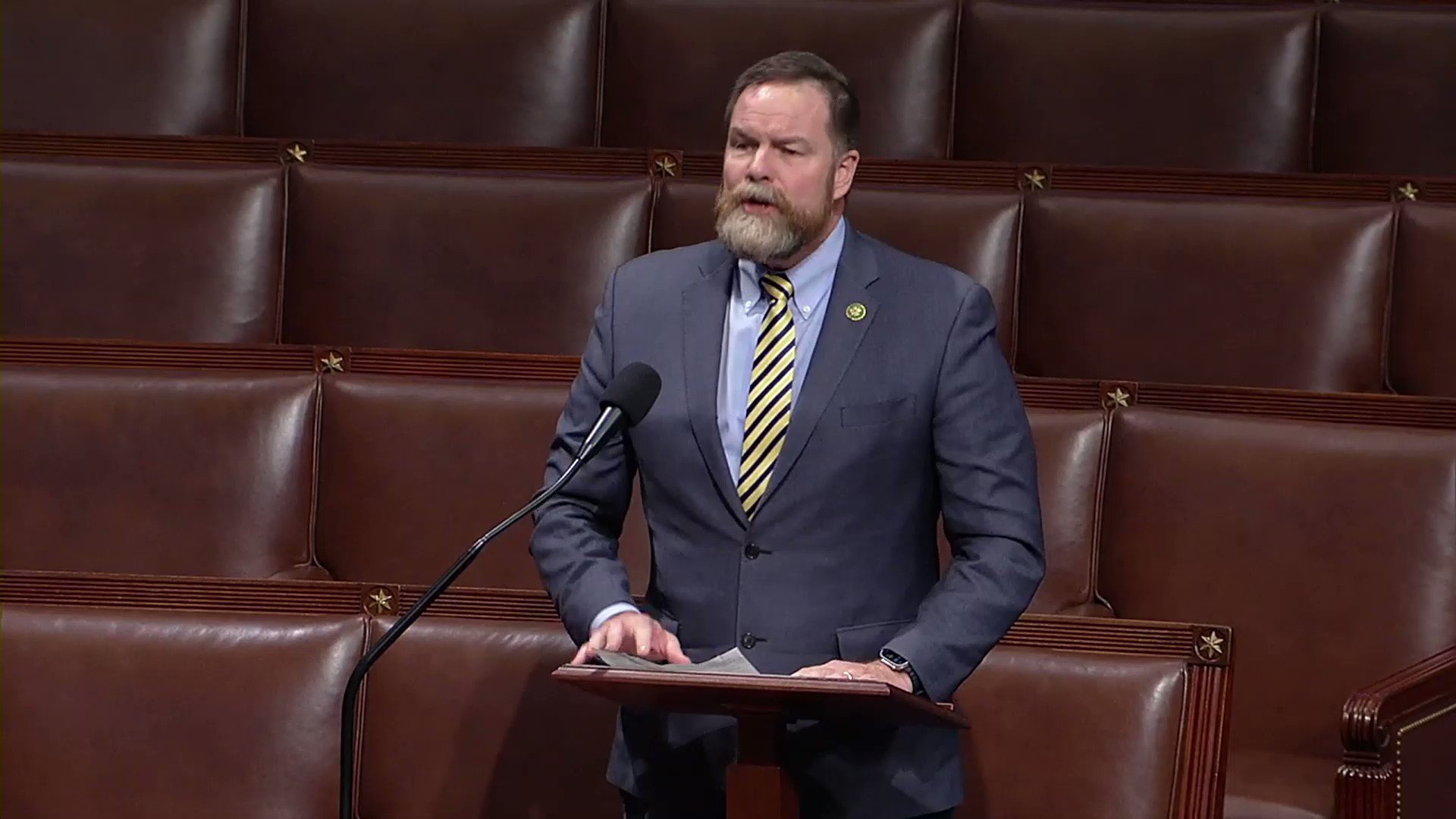 "The silver lining of the pandemic is that school choice is now spreading like wildfire across the country," the Fernandina Beach Republican said.
"I welcome the paradigm shift in states like Florida to empower parents and provide more options for children to excel. School choice rightfully enshrines the principle that parents — not government bureaucrats — should be the ultimate decision-makers regarding their children's educational aspirations."
Cash back
In less than four months since taking office, Rep. Cory Mills reports he's already helped return close to $2 million in federal money owed to constituents.
"I am proud to announce that my team has returned over $1.85 million to residents in Florida's 7th Congressional District this year," the Winter Park Republican said. "This money was rightfully returned to Floridians from government agencies such as the IRS, Department of Homeland Security, (the Federal Emergency Management Agency), the Department of Treasury, Veterans Affairs, Office of Personnel Management and more."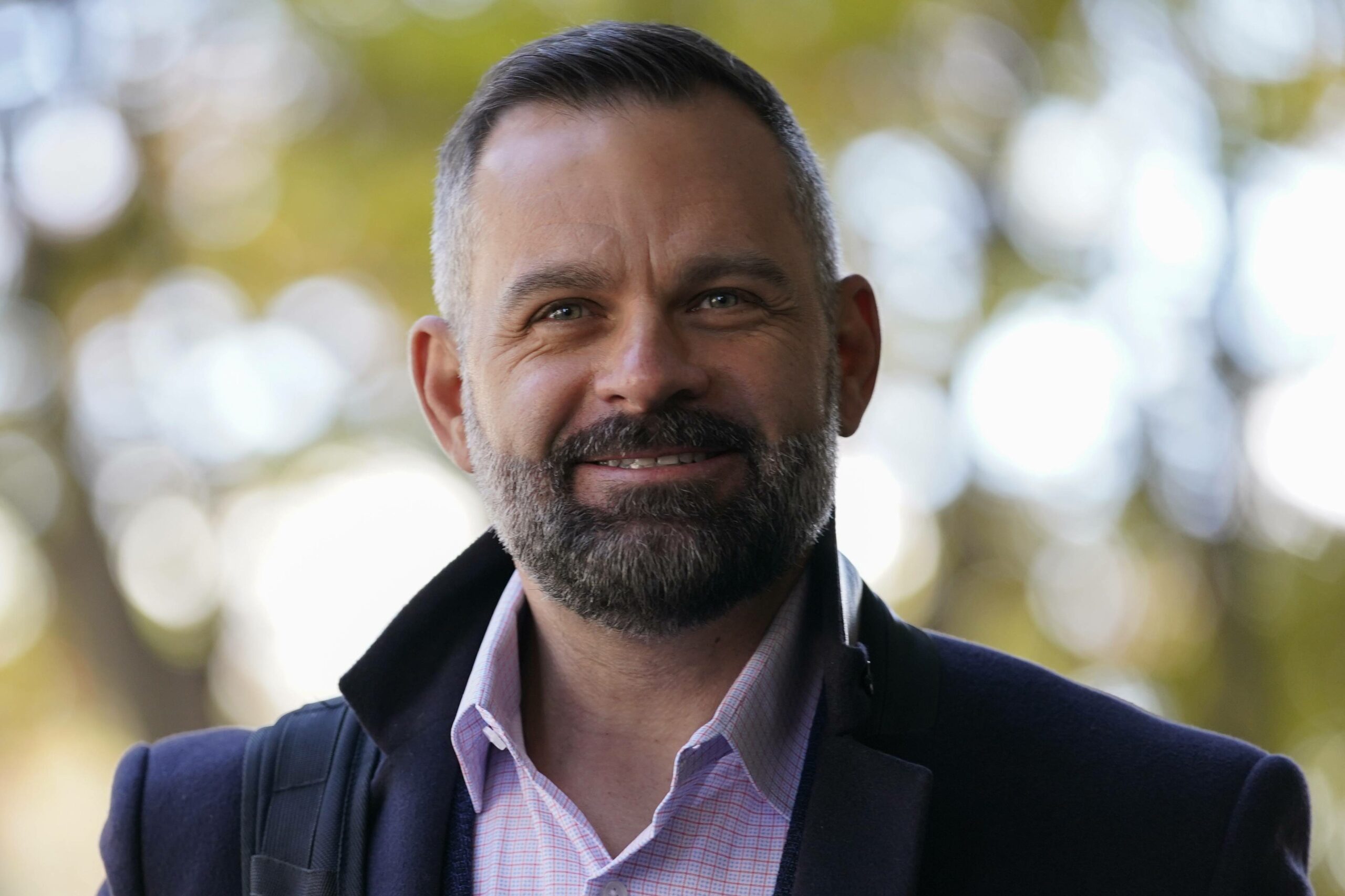 The money was returned through typical casework, but at an unusually rapid clip. In comparison, Rep. Dan Webster last October boasted about securing $18 million in returned funding to his constituents over a span of five and a half years.
Mills shared a breakdown of the funding. The bulk of it, $1,329,023, was returned to citizens from the Treasury Department, which collects taxes. On top of that, Mills' staff got back $180,848 from the Office of Personnel Management, $104,080 from the Social Security Administration, $98,500 from Homeland Security, $102,081 from the Department of Veterans Affairs and $41,331 from FEMA.
"Rest assured; my team is here to assist residents with their needs and will continue to return even more money to Floridians," Mills said. "If you, or someone you know needs assistance, do not hesitate to contact my office."
Hard red, true blue
The Family Research Group put out its list of "True Blue" members of Congress, members who scored 100% marks in terms of stances taken by the socially conservative group. The list this year included 21 Senators and 138 Representatives. Ten members of Florida's congressional delegation made the cut.
That includes both Rubio and Scott on the Senate side. In the House, Reps. Gus Bilirakis, Vern Buchanan, Byron Donalds, Neal Dunn, Franklin, Bill Posey, Greg Steube and Webster earned the distinction. All were Republicans. The grades were based on votes last Congress so first-term members were not scored.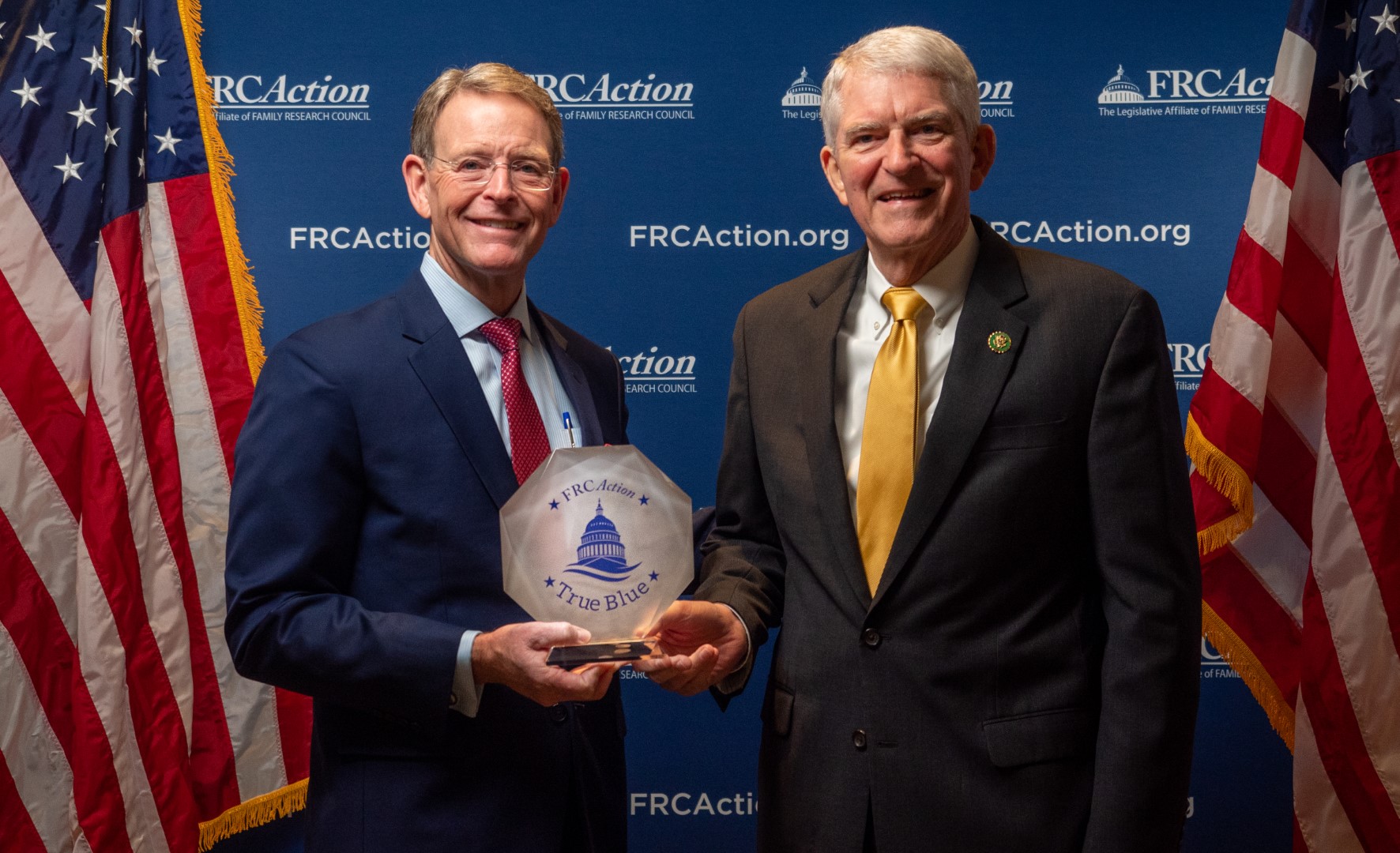 "I am honored to receive this award," said Webster, a Clermont Republican. "I will continue to oppose policies that undermine faith, family, and freedom and will not waiver in my commitment to defend these values."
The list of lawmakers recognized by the group this year was substantially lower than the 55 Senators and 168 Representatives recognized in 2022. Votes on issues connected to gay rights and abortion lowered the scores of several Florida Republicans.
"In the first Congress to see a post-Roe nation, there is much to celebrate, especially for Members like Rep. Webster who have consistently — and repeatedly — stood for life in the face of a pro-abortion mob bent on intimidating Americans into their way of thinking," said Tony Perkins, FRC President.
"We thank Congressman Webster for defending faith, family and freedom with his votes and voice of leadership. Americans should be encouraged to know that they have so many members of Congress who, despite relentless attacks from the Left and the media, are standing strong for faith, family and freedom."
You're welcome
Rep. Darren Soto traveled to Tallahassee to offer a message for Gov. Ron DeSantis and Florida Republicans: You're welcome.
At a news conference with state Democratic leadership, the Kissimmee Democrat said Democrats in Washington make much of the work of state government possible.
"We're here today to talk about a secret," Soto said. "This (Florida) budget is chock full of Biden bucks — $41 billion to be exact. And despite the fact that Gov. DeSantis is focusing on divisive social issues, we are taking this moment to talk about how we're helping to rebuild Florida."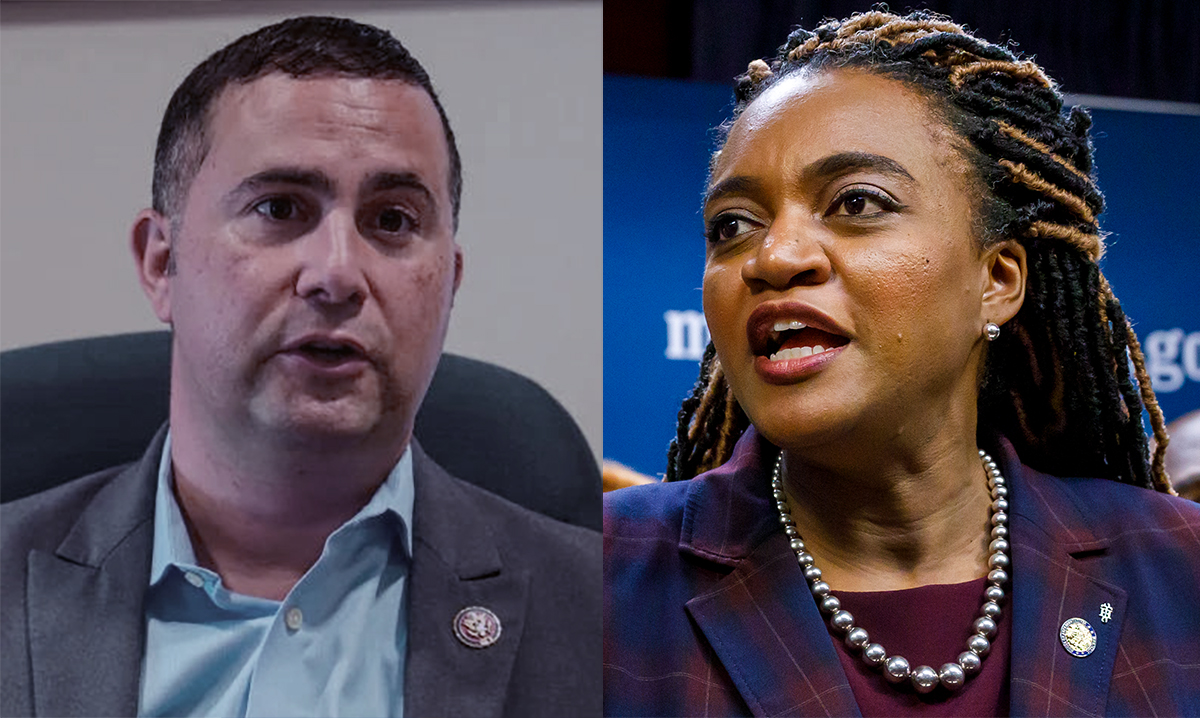 DeSantis is widely expected to challenge President Joe Biden for President in 2024. But Soto said many of the Governor's achievements in Florida only come courtesy of dollars directed to the Sunshine State from a Democratic Congress and White House.
He pointed to $8.6 billion in infrastructure spending alone. But he said the state also has money coming in from the Inflation Reduction Act and the CHIPS Act.
That stands in stark contrast to the culture war focus of legislative Republicans in Florida, said Soto, himself a former state Senator.
"While we're focusing as Democrats and building roads and bridges, they're banning books," Soto said.
"While we're replacing Florida's lead pipes, the most of any state in the nation, they're banning drag queens. While we're bringing high-speed internet across rural Florida, they're attacking women, African American and Hispanic history, immigrants, the list goes on and on."
Continuing research
Nearly 2.2 million Floridians have been diagnosed with diabetes, or about 12.5% of the state's population. By comparison, 11.3% of the national population has some kind of diabetes.
Bilirakis said it's critical that Congress continues to fund research on the disease.
The Palm Harbor Republican introduced a funding bill with Rep. Dianna DeGette, a Colorado Democrat, which would renew research spending set to expire at the end of September. The bipartisan lawmakers co-chair the Congressional Diabetes Caucus.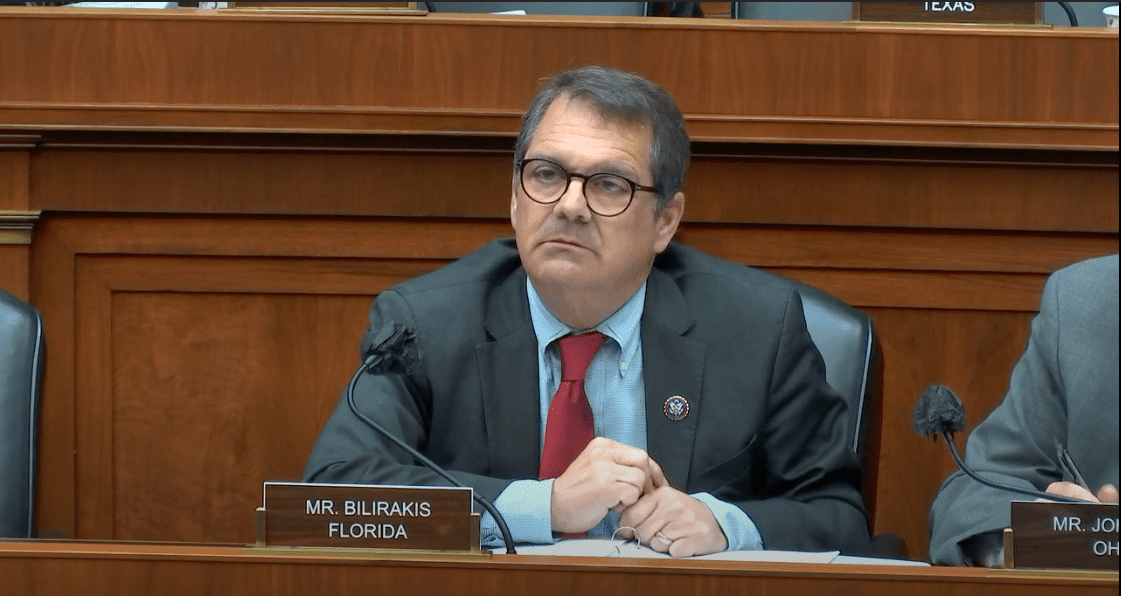 "We've seen that research holds the promise for the development of better treatments and a potential cure for this chronic illness," said Bilirakis. "We must continue this essential investment to further advancements in this vital work."
Legislation introduced would reauthorize the Special Diabetes Program for Type 1 Diabetes for another five years, budgeting $150 million for scientists to study treatment, prevention and perhaps even a cure.
The program since 1997 has provided $3 billion, leading to a number of breakthroughs in treatment including an automated insulin-dosing system for patients.
Meanwhile, the Centers for Disease Control and Prevention predicts another 1.5 million more Americans will be diagnosed with diabetes this year.
Ready to endorse?
Rep. Laurel Lee, a Thonotosassa Republican, will be one of the special guests at a Washington event next week at an event headlined by DeSantis. It will be a reunion of sorts, as the Lakeland Republican served through most of DeSantis' first term as Governor as Florida's Secretary of State.
DeSantis will speak at an event held by And To The Republic at a Pennsylvania Avenue address just down the street from a piece of real estate the Governor may have his eyes on.
But more notable than Lee's mere attendance, she appears on an e-vite on a list with Reps. Chip Roy and Thomas Massie, Republican House members who already endorsed DeSantis for President. There are five other uncommitted Representatives on the list. Sen. Mike Lee of Utah will also be there, months after DeSantis filmed an ad backing the Republican Senator's re-election effort.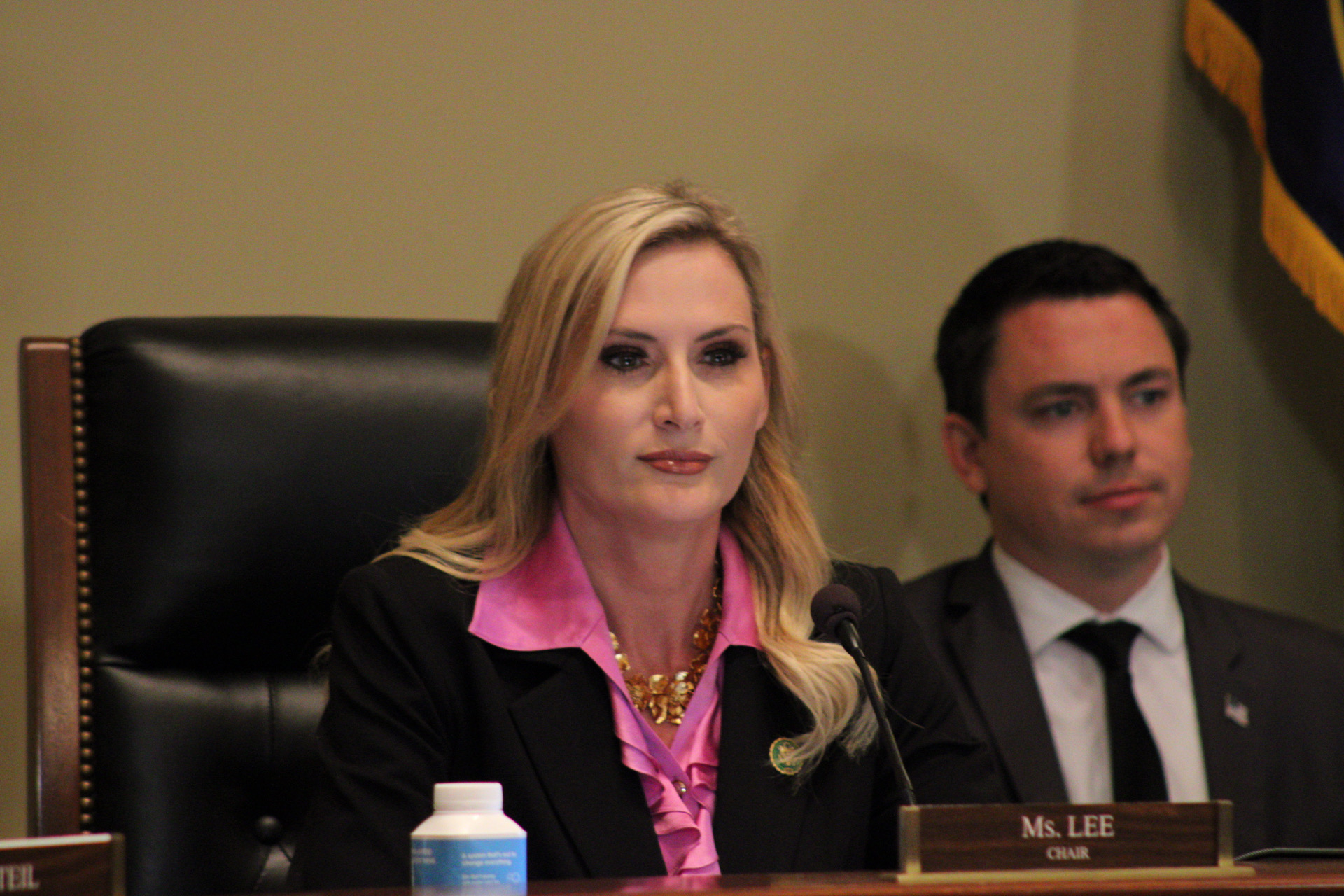 It was a bit of a shock in DeSantis world when two delegation members, Mills and Donalds, endorsed Trump for President over DeSantis last week. But Lee, as a former member of DeSantis' administration, has always been seen as perhaps the most likely delegation member to come out early for the Governor. Is that news about to drop?
Too dam late
No issue has likely dominated Rep. Brian Mast's time in office like the management of Lake Okeechobee. The Stuart Republican has put pressure on the Army Corps of Engineers to reduce — if not completely eliminate — discharges into the St. Lucie River, and many shifts were set to go into place this summer with the implementation of the Lake Okeechobee System Operating Manual.
But after years of work, a change in operations will again have to wait. The National Marine Fisheries Service (NMFS) has put off issuing an environmental-impact statement due to red tide concerns, which could push implementation of LOSOM off until December.
Mast called that delay unacceptable.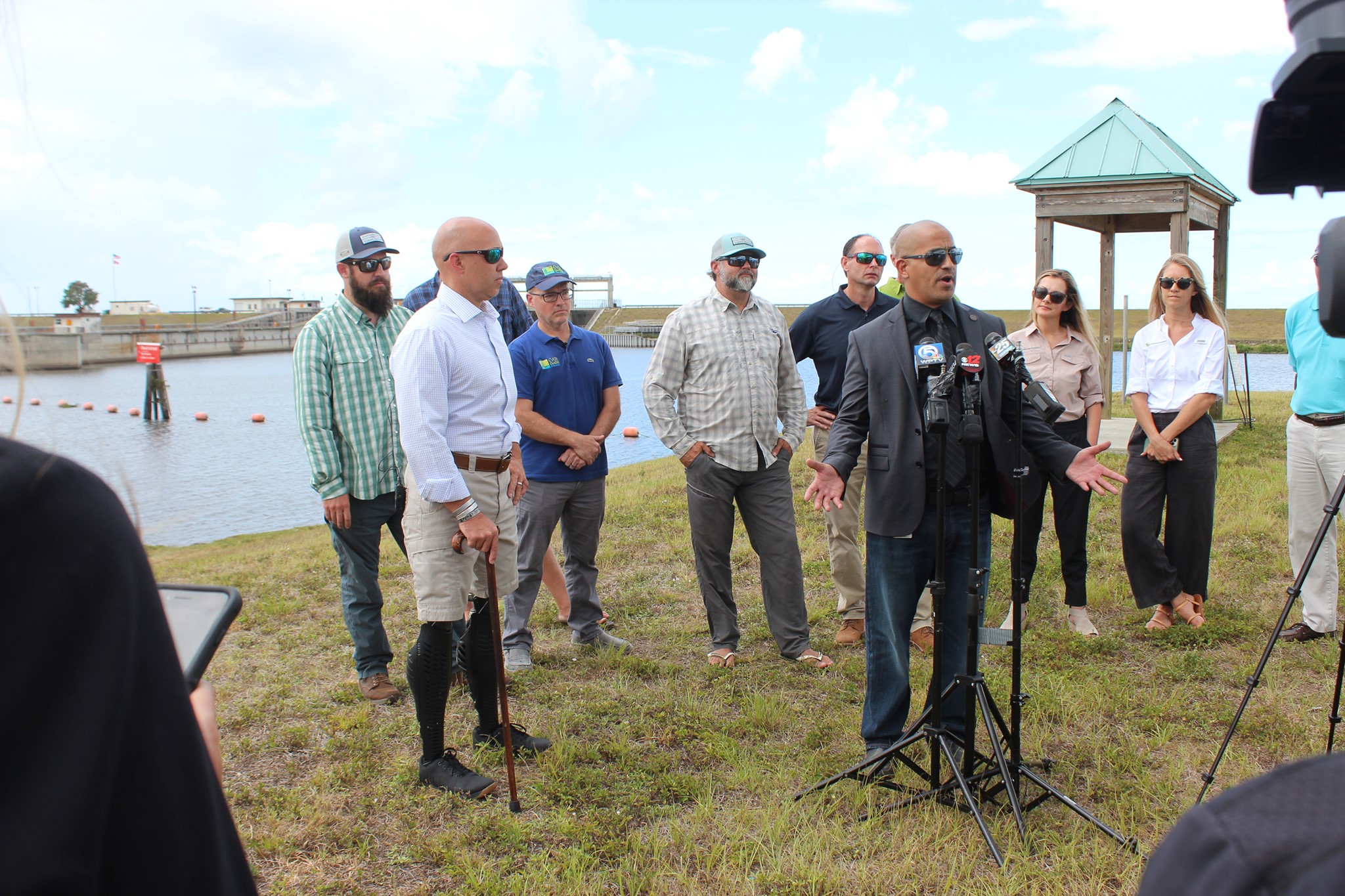 "This is a late flag on the play that could cost the Treasure Coast a major win in our push for clean water," he said. "NMFS's concerns are valid — since I've been sworn into Congress, I've been pushing to address the negative impacts disgusting Lake Okeechobee water has on coastal ecosystems. The problem is that NMFS has had literally years to share these concerns but sat quiet through meeting after meeting of the Project Delivery Team."
He sent a letter to Assistant Administrator for Fisheries Janet Coit expressing concern future delays could prove detrimental, especially with a coming wet season and detection as recently as February of blue-green algal blooms at the Port Mayaca lock and dam.
"Now, our community is going to have to suffer through another rainy season of toxic crap being sent into our water while they conduct this study," Mast said. "If they're concerned that these discharges are bad for the estuaries — which we know they are — then their goal should be to get LOSOM in place as soon as possible. It will be a huge improvement over the status quo."
Island security
The safety of Caribbean islands is also a security issue for Florida, according to Rep. María Elvira Salazar. The drug trade and government instability in the region too often spills into South Florida ports.
The Coral Gables Republican is introducing bipartisan legislation that would provide funding to the Caribbean Basin Security Initiative.
"The Caribbean is a critical part of Miami's economy, and the Caribbean Basin Security Initiative provides the necessary structure for growth, stability, and security in the region," Salazar said.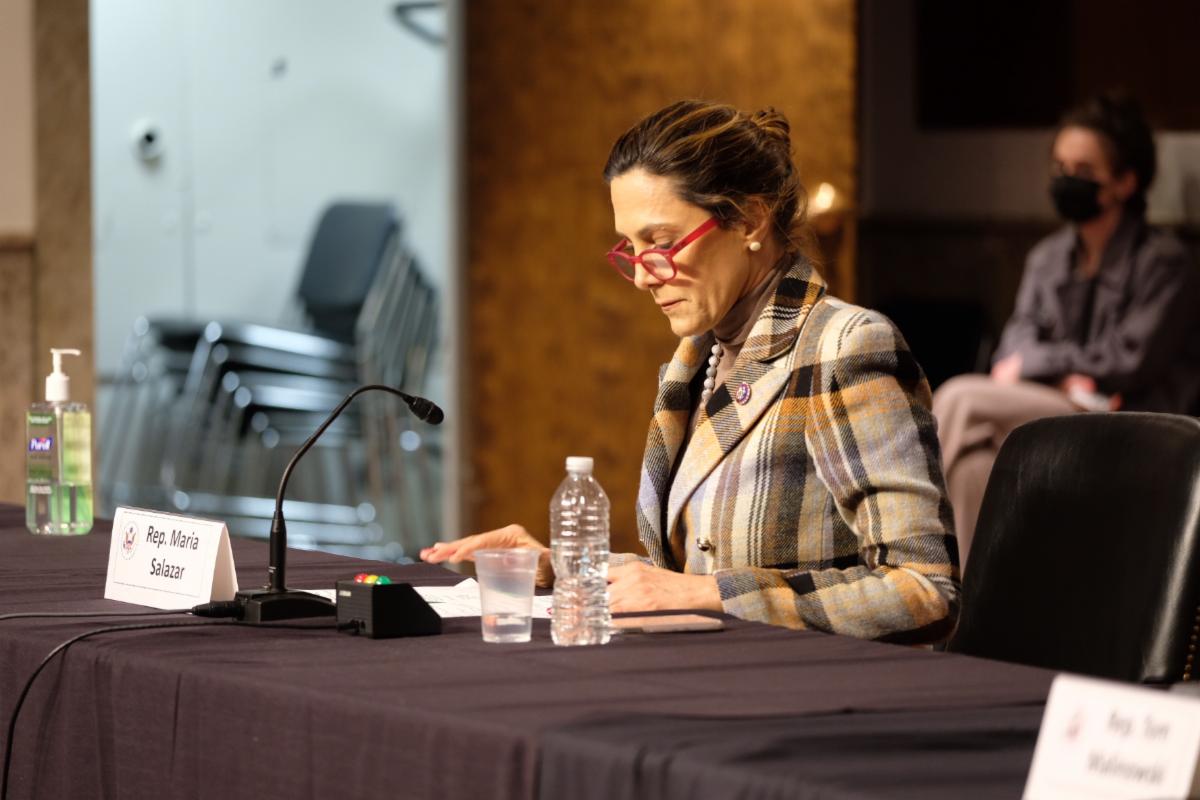 "We must continue to help our partners in the Caribbean invest in resilient infrastructure, develop a workforce for the future, fight gangs and criminal activity, and oppose the malign influence of Cuba, Nicaragua, and Venezuela in the region."
She is sponsoring legislation with Reps. Adriano Espaillat, a New York Democrat, and Mark Green, a Tennessee Republican, that would guarantee consistent funding of $82 million per year for five years. That could help security efforts for nations including Antigua and Barbuda, the Bahamas, Barbados, Dominica, the Dominican Republic, Grenada, Guyana, Jamaica, Saint Lucia, Saint Kitts and Nevis, Saint Vincent and the Grenadines, Suriname, Trinidad and Tobago.
"Strengthening the security of the Caribbean in a multidimensional manner will help fortify stability and development with some of the United States' closest allies," Espaillat said. "As we continue our work together, we are taking vital steps to increase citizen safety, build resilience to natural disasters caused by global heating, and improve strategies to reduce illegal narcotics trafficking in the region."
Rubio will sponsor a Senate companion bill with Virginia Democratic Sen. Tim Kaine.
On this day
April 14, 1865 — "Abraham Lincoln shot" via The Associated Press — President Lincoln and wife visited Ford's Theatre for the purpose of witnessing the performance of 'The American Cousin.' During the third act and while there was a temporary pause for one of the actors to enter, a sharp report of a pistol was heard, which merely attracted attention, but suggested nothing serious until a man rushed to the front of the President's box, waving a long dagger in his right hand, exclaiming, 'Sic semper tyrannis,' and immediately leapt from the box. The groans of Mrs. Lincoln first disclosed the fact that the President had been shot, when all present rose to their feet rushing toward the stage, many exclaiming, 'Hang him, hang him!'
April 14, 1984 — "Ronald Reagan suspends Social Security benefits cutoff" via The New York Times — The Reagan administration suspended its efforts to cut off Social Security disability benefits. It ordered benefits be continued or restored for 40,000 of the people who are challenging their removal from the rolls. Although the action had been expected, it demonstrated an extraordinary reversal of policy by a government agency that has been conducting what John A. Svahn, the former Commissioner of Social Security, once described as a "crackdown on ineligibility." The review, which started in March 1981, found more than 485,000 recipients ineligible, and 150,000 to 200,000 people ultimately lost benefits, prompting a political, judicial and legislative furor.
___
Delegation is published by Peter Schorsch, compiled by Jacob Ogles and edited and assembled by Phil Ammann and Ryan Nicol.