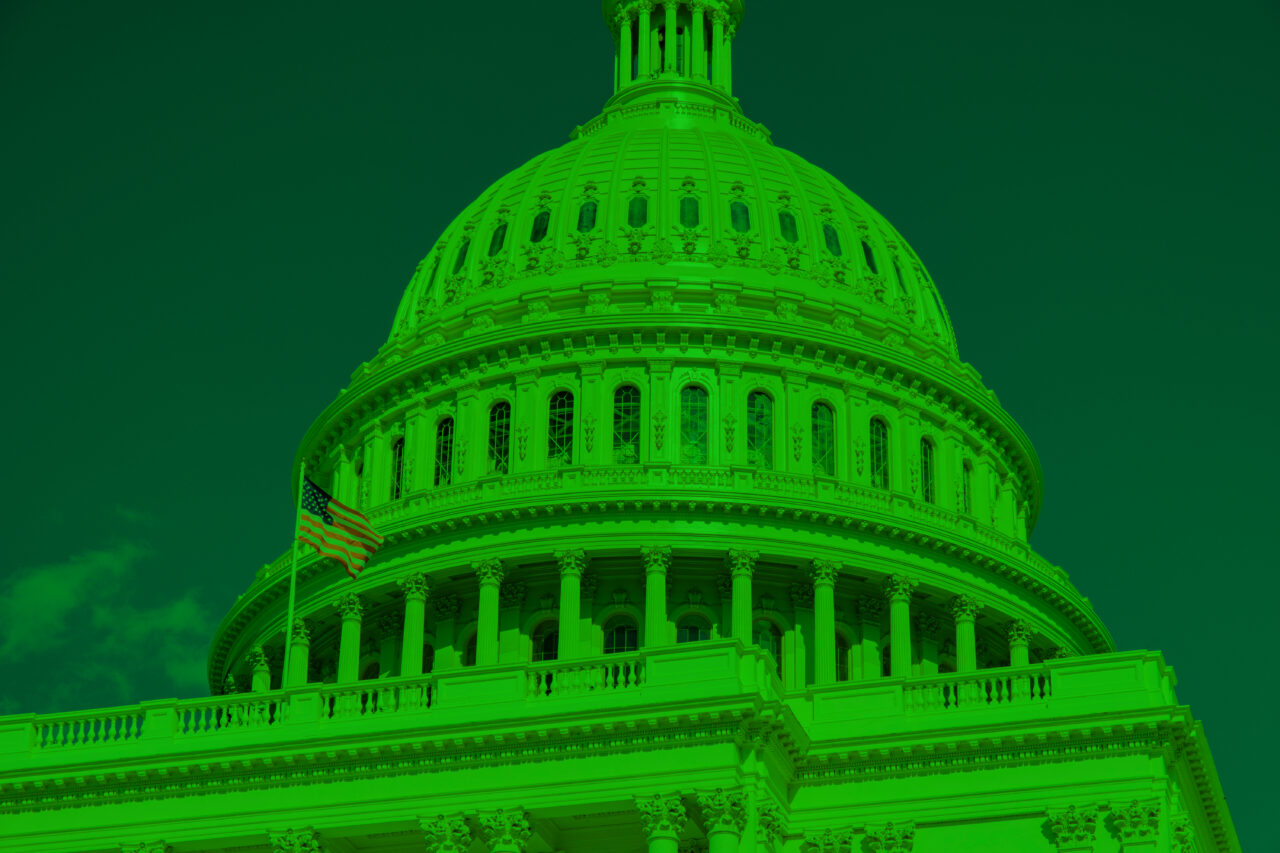 Yet another slap in the face for pro-choice members of the delegation.
Power over pills
A ruling by a federal judge in Texas threatening access to abortion pills infuriated anti-abortion members of the Florida congressional delegation.
Rep. Debbie Wasserman Schultz, Co-Chair of the delegation, slammed the decision in a meeting with the Florida press Monday. She called a ruling by U.S. District Judge Matthew Kacsmaryk, an appointee of former President Donald Trump, an undermining of the authority of the Food and Drug Administration.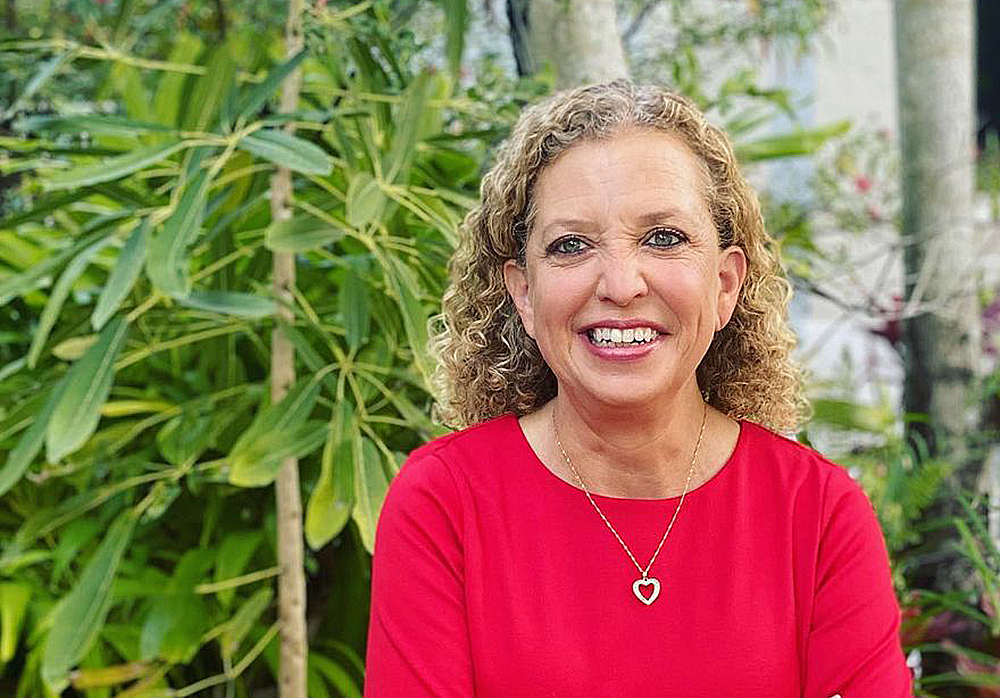 "Mifepristone is a drug that was approved almost 23 years ago by the FDA as safe and effective and has been used safely and effectively for the last 23 years," the Weston Democrat said. "For a judge to be able to undermine the statutory authority of the federal Food and Drug Administration upends the whole notion of the credit of the legitimacy of the Federal Food and Drug Administration to approve any and all drugs.
"We really have to take a very close look at whether a judge even has the authority to go in that granular way and overturn that medications decision. I'm not sure the judge was even within his authority to make that decision. And that's going to wind its way through the courts. But Congress is going to need to make sure we take a close look at that too."
She wasn't the only delegation member angered by the judicial reach. Rep. Lois Frankel characterized the decision as upending democracy.
"Today, one man, in one district court, issued a decision that ignores 20 years of science and expertise at the FDA in an attempt to block access to mifepristone, a safe and effective form of medication abortion," Frankel, a West Palm Beach Democrat, said. "This decision is not only downright dangerous to the millions of women who could lose access to abortion care without mifepristone — it's also an attack on the authority of the FDA.
"We are not going to sit back and let one man have the final word on women's access to medication abortion. We will keep fighting to ensure that access to mifepristone and all medication, is based on science, not ideology — and that women's health care decisions are between her and her doctor, not politicians."
Notably, the ruling didn't limit access completely as a near-simultaneous ruling in Washington State by U.S. District Judge Thomas Rice, an appointee of former President Barack Obama, ruled the government could not limit access to the drug. That likely sets up a showdown at the Supreme Court where justices will settle the competing interpretations of the law.
Wasserman Schultz said the Texas ruling, should it stand, could prompt Congress to take of the Women's Health Protection Act. That legislation would codify the protections previously provided by the Roe v. Wade decision before the Supreme Court overturned that precedent last year. But it's important to note, the House failed to pass such a provision when Democrats held a majority last year. Republicans control the chamber now.
4-0
Florida Republican members of Congress continue to go one way in presidential endorsements.
Rep. Cory Mills of Winter Haven, a freshman Representative from Florida's 7th Congressional District, became the fourth Republican from the Florida Delegation to endorse Trump in his 2024 bid for the White House.
Time magazine had the exclusive story, one promulgated since in a media release from the pro-Trump Make America Great Again, Inc. political action committee. The report suggests the former President's indictment was a deciding factor for the 42-year-old Republican legislator, whose statement seemed to discourage any Primary opposition to Trump.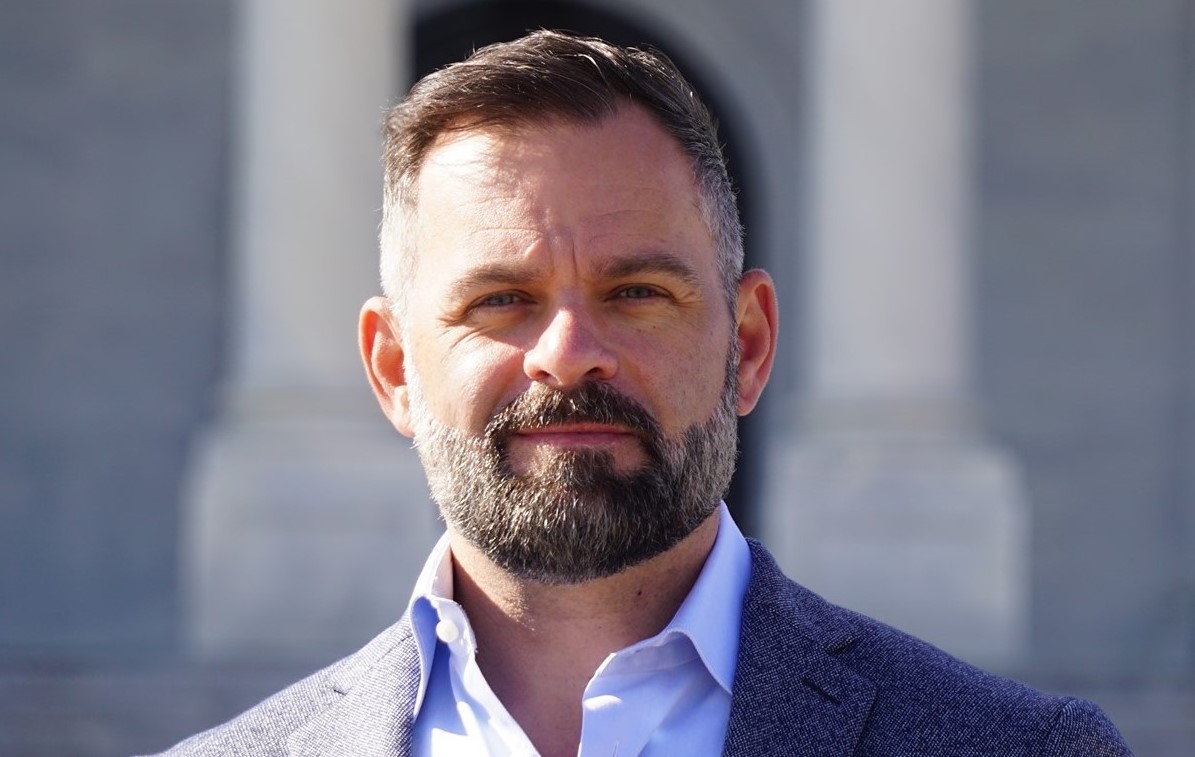 "I think that what's happening in New York is a very unifying event," Mills told TIME. "We need to stop the infighting and come together and unify. And I think right now the person that we need to be unifying behind is President Trump."
Mills joins Reps. Byron Donalds, Matt Gaetz, and Anna Paulina Luna in endorsing Trump over Gov. Ron DeSantis, meaning that 20% of Florida's 20-person GOP House delegation (a number bolstered by Republican-friendly redistricting pushed by DeSantis last year) have already committed to opposing the Governor's (thus far unlaunched) bid for the White House.
Still, other Republicans are likely to endorse Trump sooner than later, Time reports.
Reps. Kat Cammack, Brian Mast, Vern Buchanan and Greg Steube, "according to multiple sources familiar with the matter," are set to make it official. Sources close to Cammack and Buchanan both disputed that and said the lawmakers aren't ready to endorse.
If all ultimately line up with Trump, the former President will have at least eight formal endorsements from Florida delegation members, including some of the most nationally prominent conservatives in the delegation.
Just two members of Congress have endorsed DeSantis thus far. Texas' Chip Roy and Kentucky's Thomas Massie have formally backed the Florida Governor, but it's unclear if either of them will convince other members of their home state delegations to follow suit.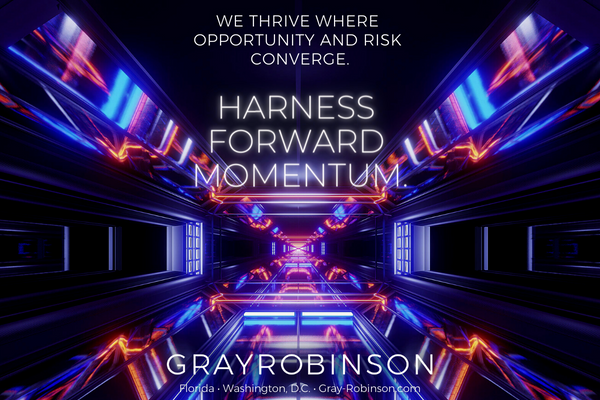 PPP pride
Attacking Washington spending remains a critical bit of GOP messaging right now. But Sen. Marco Rubio marked the three-year anniversary of the Paycheck Protection Program by calling it "one of our nation's great success stories, one Americans can be proud of for generations to come."
The Miami Republican helped craft the pandemic-era program, an $800-billion relief effort that covered payroll for businesses that kept staff even as lockdowns forced temporary closures.
"It's easy to forget just how chaotic and uncertain things were at that time government-imposed lockdowns caused more than 20 million Americans to lose their jobs in April of 2020," Rubio said in a YouTube video released by his office.
To watch the video, please click on the image below:
He noted economists at the time anticipated 8 million more layoffs in May 2020, but when Congress rapidly approved the program, the nation saw job growth that month instead.
While popping a shot of government restrictions on workplaces, he noted that many of the protected jobs were in Florida, where DeSantis shut down the state in April.
"Altogether the program supported 55 million jobs across the country including more than 6 million in my home state of Florida," he said, "and it protected millions of small businesses from local restaurants to advanced manufacturing firms."
He noted that today, PPP programs more often land in headlines because of abuse exposed along the way.
"But even accounting for fraud, which is always unacceptable, the Paycheck Protection Program was an overwhelming success," he said. "We helped overcome Draconian lockdowns saved entire Industries and communities from collapse."
Solidarity
As the war in Ukraine continues to unfold and threats against NATO countries grow more eminent, Sen. Rick Scott visited troops in Greece and Cyprus in a show of commitment.
"Over the last week, I have had the opportunity to visit with leaders in the Mediterranean to discuss the importance of our continued working relationships and the significance of their work in protecting America's national security," Scott said.

"Russia's unlawful invasion of Ukraine has placed this region on heightened alert and highlighted the need for strength in Europe. I want to thank our partners and leaders throughout the Mediterranean for supporting U.S. priorities in the region."
The Naples Republican spoke to soldiers stationed on the USS James E. Williams while aboard the Standing NATO Maritime Group Two SNMG2 flagship. He stressed the importance of the NATO alliance to the security of the region.
"America is safer and more secure because of the great allies and partners we have in this region and across the globe. Additionally, I want to sincerely thank the men and women I met throughout the 6th Fleet for all their hard work and sacrifices in serving our nation," Scott said.
"As a Navy veteran myself, I know the hardships that come from being away from home. As a member of the Senate Armed Services Committee and ranking member of the Personnel Subcommittee, I will continue to work every day to make sure our servicemen and women have all the resources they need and continue to support policies that support our mission of peace and security throughout the world."
Speed the plough
Cammack ventured into Central Florida last week to earn a greater understanding of agriculture throughout the state The Gainesville Republican launched a three-day tour of area farm operations starting with stops in Umatilla and Mount Dora. She visited Wild Goose Farms and H&A Farms, two blueberry producers in Northeast Lake County.
The Congresswoman said she was touring Florida farms as a member of the House Agriculture Committee. Representing a heavily agrarian North Florida district, she has long held an interest in the state's agriculture issues.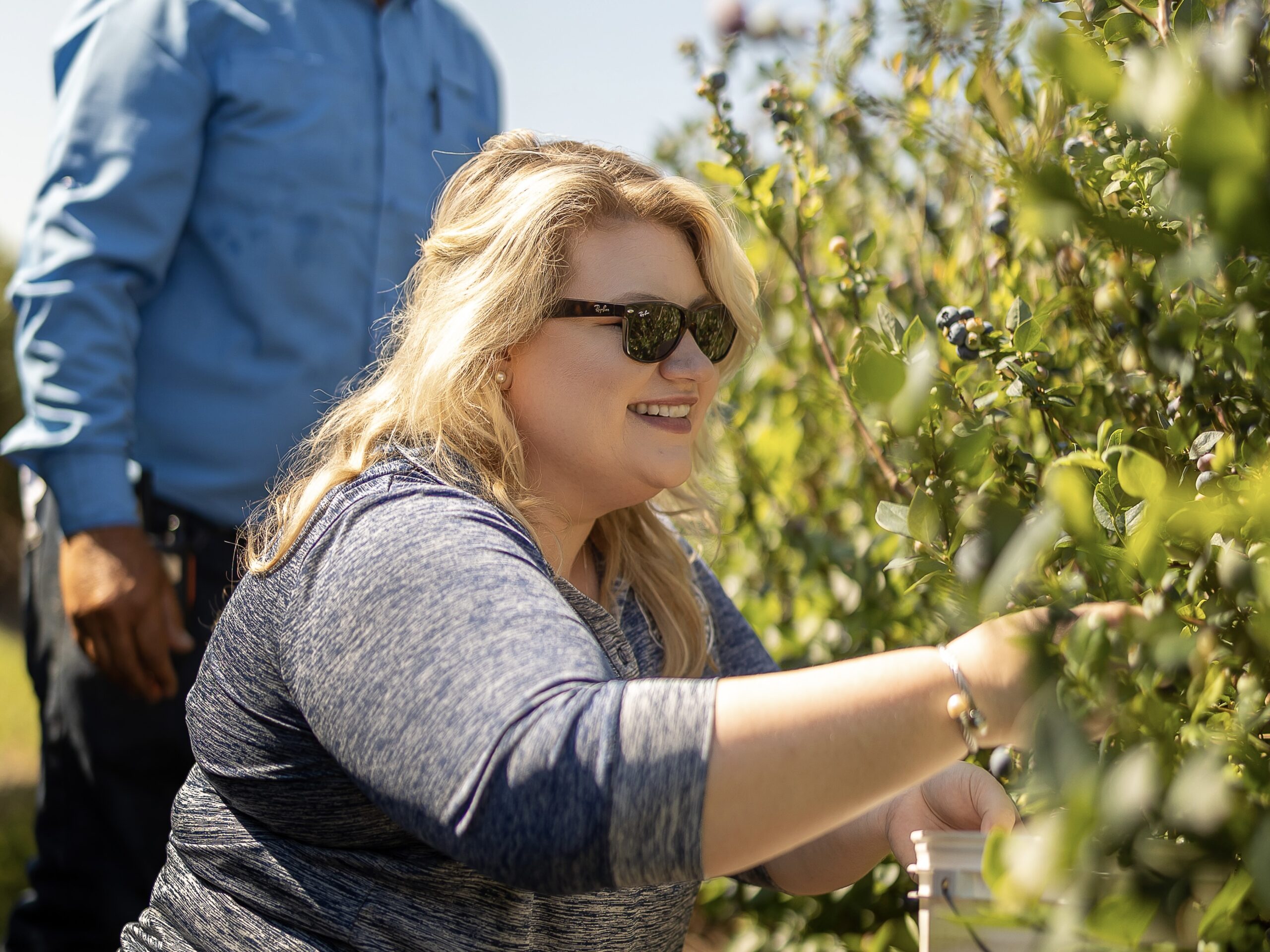 As the committee develops a new farm bill, Cammack's office said she would be "speaking with farmers, ranchers and producers across the state this spring to learn more about the issues most important to them and how she can continue to be a voice for Florida Agriculture in the U.S. House of Representatives."
Congress traditionally passes a farm bill every five years. The bill will touch on an array of topics including crop insurance and support for food programs for low-income families. Congress last passed a farm bill in 2018, and it expires at the end of this year.
With Republicans in control of the House after the Midterms, which elevates the role Cammack and party colleagues have on the new farm bill's contents. She and Rep. Darren Soto, a Kissimmee Democrat, are the only members of the Florida congressional delegation serving on the House Agriculture Committee this Congress.
Ballooning anger
Intelligence disclosures that a Chinese spy balloon obtained information on U.S. military bases further demonstrate to Mills the need for a change in leadership at the Department of Defense.
Last month, the Winter Park Republican presented draft papers to impeach Defense Secretary Lloyd Austin.
"I am greatly concerned with the Chinese spy balloon's collection of sensitive intelligence as it traveled across the United States," Mills said. "The fact that one of our greatest adversaries has access to American intelligence from military sites is yet again a total failure on the part of President Joe Biden's administration and further cause for my drafted articles of impeachment for dereliction of duty."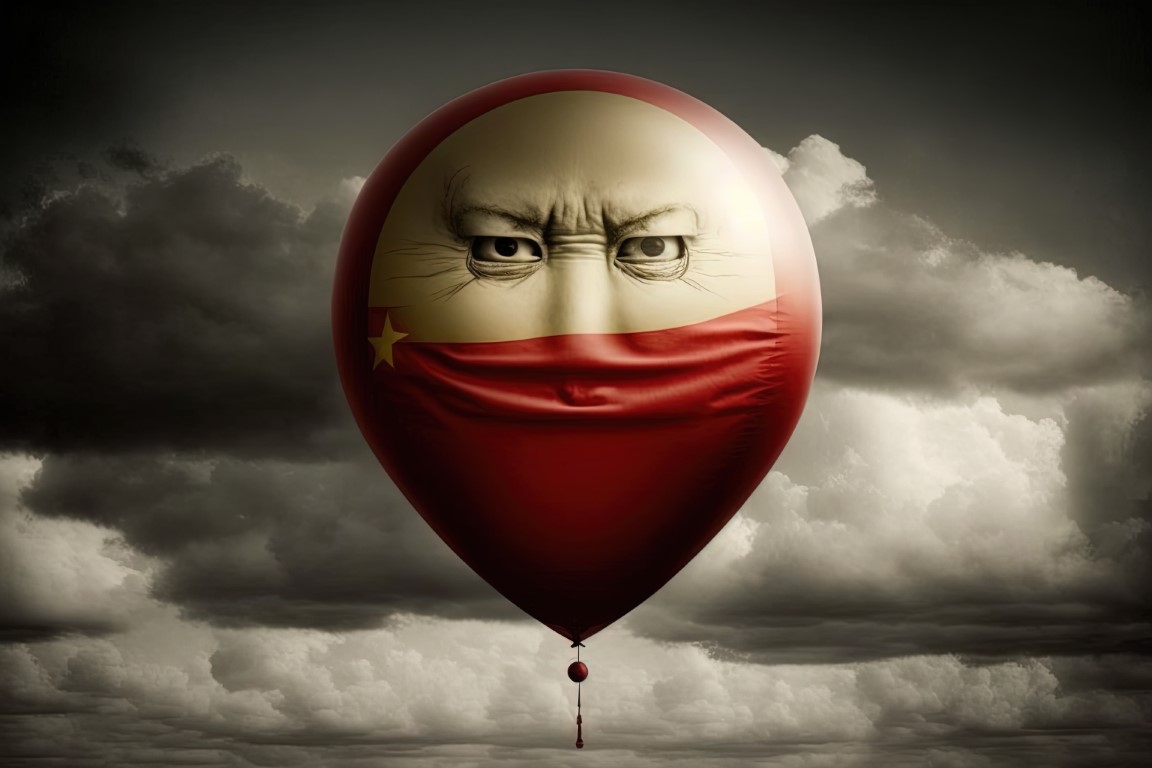 The spy balloon sparked wide criticism of the administration, especially after defense officials waited to shoot the aircraft down above open water.
"Our national security is under threat from China and other adversarial nations who promote an anti-America agenda who has continually engaged in economic, resource, cultural and cyber warfare against us," Mills said.
"It's clear that we have a crisis in leadership and need someone who will act to thwart our aggressors and protect American interests and intelligence when it matters most."
Undead
Campaign accounts often stay operational years after lawmakers' political futures go belly up.
Now, Reps. Kathy Castor and Gus Bilirakis say Congress needs to drive a stake through the head of these "zombie campaigns."
The bipartisan pair of lawmakers joined with Rep. Jamie Raskin, a Maryland Democrat, to reintroduce the Honest Elections and Campaign, No Gain (HEC No) Act.
The legislation would require the closing of campaign accounts two years after former lawmakers stop running for office.
"Members of Congress are elected to serve the public interest, not their personal interests, and our neighbors are calling on Congress to increase transparency and clean up corruption in Washington," Castor, a Tampa Democrat, said.
"I've reintroduced legislation to end zombie campaigns to ensure that we put people over politics, big corporations and special interests with outsized influence. Ex-lawmakers and candidates should not be able to personally benefit from leftover campaign funds, and if we pass my bipartisan bill, we can put zombie campaigns in the grave once and for all."
The zombie practice has haunted Florida politics for years. Former Rep. Ander Crenshaw reached a settlement with the Federal Elections Commission in 2021 after being accused of using campaign money for family trips to Walt Disney World. The Jacksonville Republican got in trouble because spending occurred years after he made clear he wasn't seeking re-election.
The restrictions in the NO HEC bill would have shut down the account before such spending occurred.
Crenshaw isn't the first Florida elected official to draw scrutiny on his post-politics activities. Former Rep. Cliff Stearns, an Ocala Republican, was fined in 2019 by the FEC after being accused of using campaign funds for personal use. Rep. Ileana Ros-Lehtinen, a Miami Republican, came under fire after a campaign fund stepped up spending just as she was preparing to leave Congress.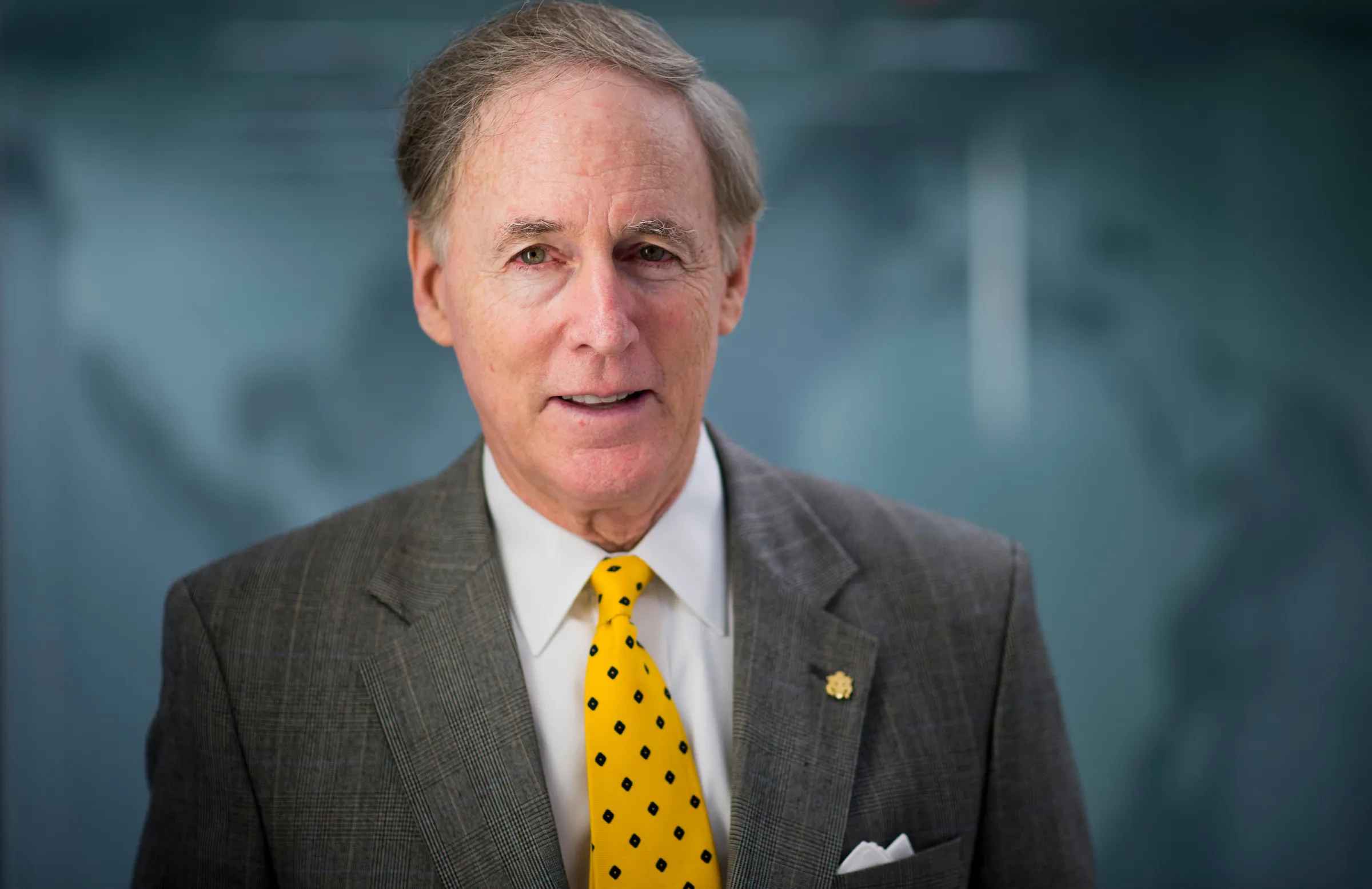 The FEC has also pressed for answers on continued spending by former Rep. Mark Foley, who was driven from office by a sexting scandal in 2006 but continued to spend on club memberships and banquet table sponsorships for years.
And years after his last run for Senate, former Rep. Patrick Murphy, a South Florida Democrat, continued political travel and spending by his campaign well into 2019 without filing to seek office.
The sitting House members behind the bill didn't point fingers at specific colleagues but said lawmakers had a responsibility to be straightforward with campaign spending.
"Elected officials have a responsibility to uphold the public trust. We've seen egregious examples of former members keeping their campaign accounts open in perpetuity and personally benefiting from the proceeds," said Bilirakis, a Palm Harbor Republican.
"While they may not have explicitly broken the law, they have certainly violated the spirit of the law, which is wrong. We have to close the loophole and restore the public trust."
Puppet show
Trump's formal accusation prompted several Republicans to rally around the former President. Now Luna wants to know if the Biden administration had anything to do with it.
The St. Petersburg Republican came after New York District Attorney Alvin Bragg in a statement but also said she's suspicious of the Justice Department.
"Anyone who has fled communism sees this for what it is: the entire political machine and DOJ are desperately trying to keep President Trump from running for office again," Luna said in a statement late last week. "They fear (Trump) because he uprooted the cartel in Washington and exposed so much of the corruption happening at all levels of our government under his first administration."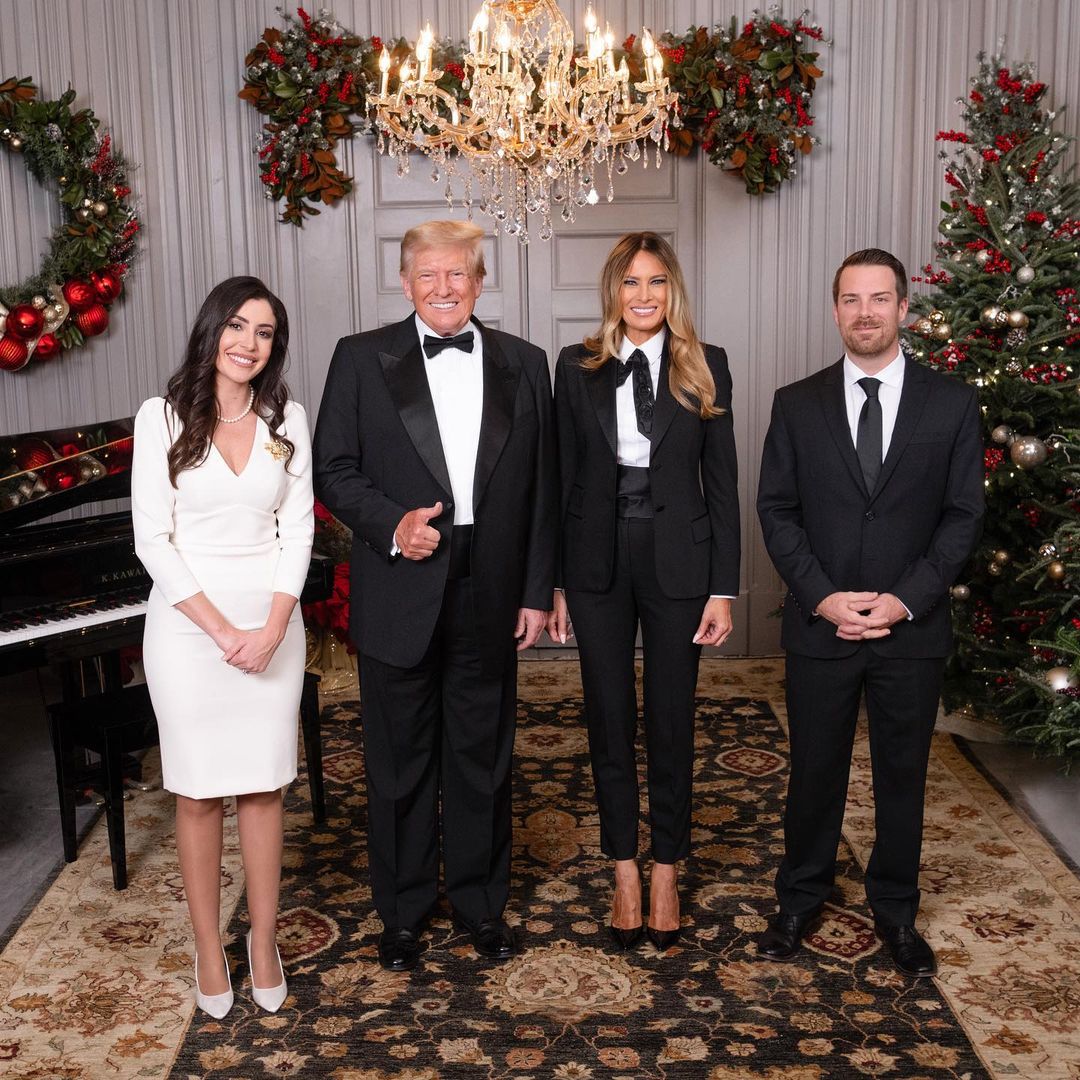 The first-termers said the Republican majority in the House needs to turn its investigatory powers at federal prosecutors and determine any involvement.
"As a member of the House Oversight Committee, I look forward to investigating whether or not the DOJ had communication with DA Bragg and if the Biden administration is pushing for this obscene perversion of justice," she said.
She provided no evidence the Justice Department was behind the charges by the local DA.
Stopping suicides
Too many service members fight demons well after they return home from battle, said Buchanan. The Longboat Key Republicans said the nation needs to continue to provide backup to those troops.
He introduced the Treating Invisible Wounds on Base Act, which would require the Defense Department to study and report on the availability of mental health care on bases and to improve accessibility. He introduced the bill after seven sailors stationed on the same ship died by suicide in a single year.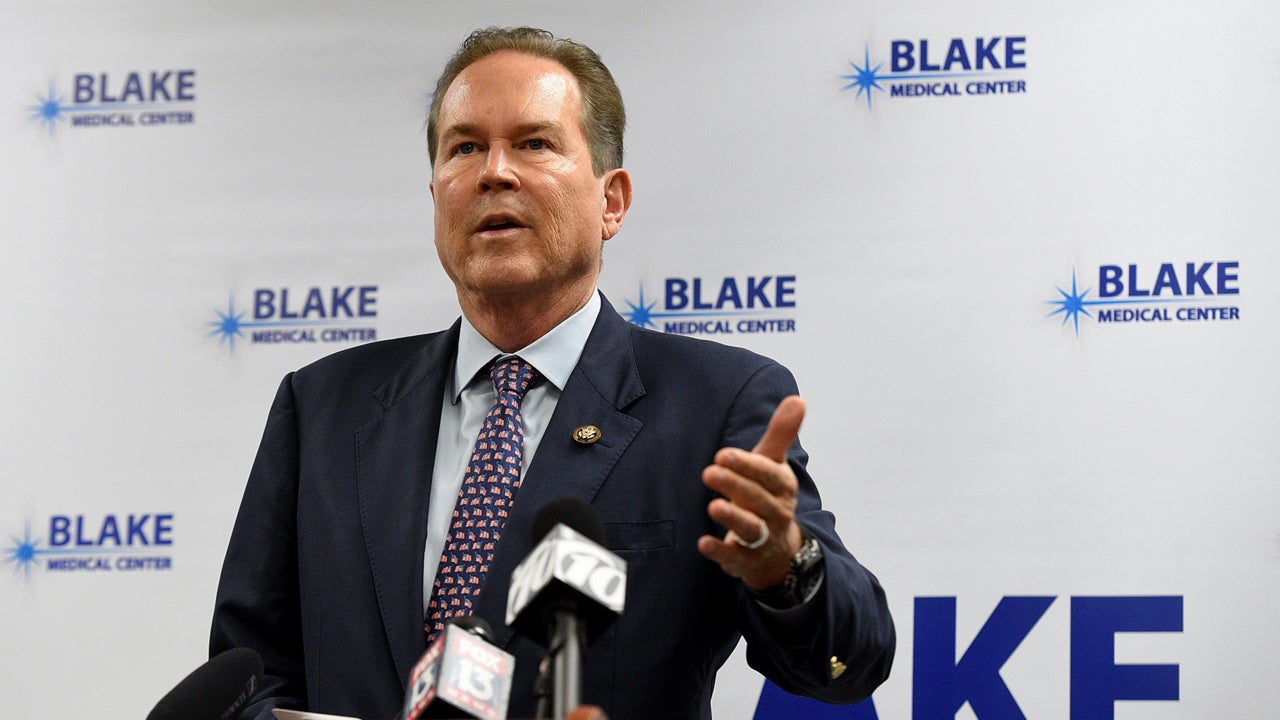 "The health and safety of our active-duty military community is one of my top priorities in Congress," Buchanan said. "Unfortunately, military service often takes an immense psychological toll on our service members and far too many are dying by suicide as a result. We need to ensure our men and women in uniform have access to critical mental health care services where they are stationed so they remain healthy and ready to serve their country."
A Department of Defense Suicide Report, a document produced regularly, showed 328 suicides by active-duty members in 2021. Meanwhile, an independent study from Brown University shows a collective 30,177 active personnel and veterans who served between Sept. 11, 2001, and the end of 2021 took their own lives.
A version of Buchanan's bill passed in the House last year.
Fruit fight
Florida agriculture must contend with challenges from weather events to citrus greening. Steube said unfair trade practices from China shouldn't also be part of the problem.
The Sarasota Republican has filed legislation, The U.S. Citrus Protection Act, to prohibit the import of any fruit originating from China.
"Floridians annually produce millions of cartons of citrus fruits, millions of gallons of citrus juices, and hundreds of thousands of citrus byproducts, right here in the USA," Steube said. "It's unacceptable that we allow our adversary to import high pest-risk citrus, to the detriment of U.S. producers.
"My bill puts America's farmers, growers, and producers first by banning the importation of Chinese citrus."
Florida, of course, holds a particular stake in this. Florida citrus growers support $1.72 billion in sales revenue and 16,036 jobs in the state, according to the University of Florida. That makes the state the top producer of citrus nationwide.
On this day
April 11, 2015 — "Barack Obama, Raúl Castro vow to 'turn page' on bitter history" via The Miami Herald — President Obama held a private meeting with Cuban leader Castro, ending more than half a century of U.S. diplomatic attempts to isolate Cuba and cast it as a pariah state. "This is obviously a historic meeting," Obama said as the two men beside one another in identical wooden armchairs in a small room at a convention center here. Obama said that more than five decades of U.S. policy on Cuba had failed to bring change to the communist island and "It was time for us to try something new" even as both nations deal with "deep and significant differences."
April 11, 1967 — "Special Election returns Adam Clayton Powell, Jr. of New York to Congress" via the House of Representatives — Powell won the election to fill the vacancy caused by his exclusion from the House. As the first African American to represent New York in Congress and only the fourth Black member elected during the 20th century, Powell, an unapologetic activist, relished his position as a congressional irritant and national spokesperson for civil rights. Never one to shun the national spotlight, Powell made headlines for his flamboyant style. His alleged misuse of congressional funds, criminal contempt in a widely publicized slander case, unpredictable antics and erratic attendance, led the House to exclude him from the 90th Congress.
___
Delegation is published by Peter Schorsch, compiled by Jacob Ogles and edited and assembled by Phil Ammann and Ryan Nicol, with contributions by A.G. Gancarski.