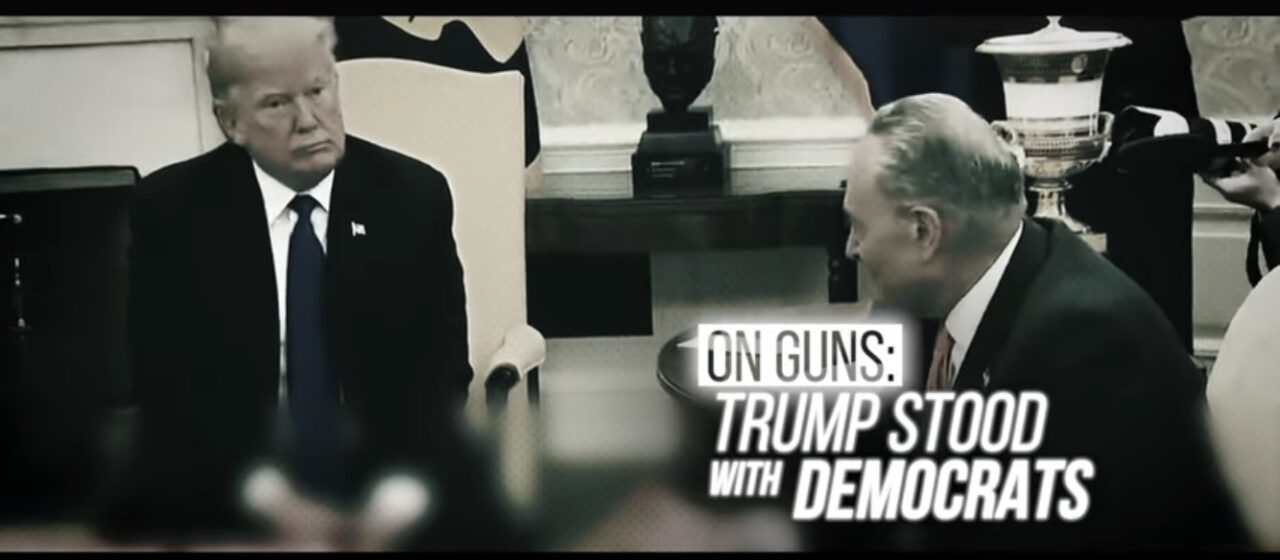 'Trump cut and run like a coward.'
Call it a case of "shots fired," at long last.
After months of Donald Trump blasting Ron DeSantis on myriad issues, a super PAC supportive of the Florida Governor is returning fire, spotlighting the former President's Democratic affinities on the issue of guns.
Timing is everything, of course, and this Never Back Down PAC spot was shot out during the National Rifle Association's annual meeting in Indianapolis, and not too long after the Florida Governor signed a permitless carry bill into law.
The 82-second ad contends that "Trump promised NRA members that he'd have their back. But when Second Amendment rights came under attack, Trump abandoned us. On guns, Trump stood with liberal Democrats."
The spot includes the former President taunting the gun rights group and Republican politicians who march in lockstep with it.
"Some of you people are petrified of the NRA. You can't be petrified. They have great power over you people. They have less power over me. I don't need them," Trump says at one point.
Trump is directly quoted here in support of "red flag laws," which permit concerned parties to petition government for removal of firearms from people judged to be a danger to themselves or others. Trump is linked to Democrats such as U.S. Sen. Dianne Feinstein and Senate Majority Leader Chuck Schumer, painted herein as supportive of "rules and regulations for purchasing" and "changing the age from 18 to 21" for gun purchases.
"Trump cut and run like a coward," the narration contends. "Trump the gun grabber doesn't deserve a second chance."
See the ad below.