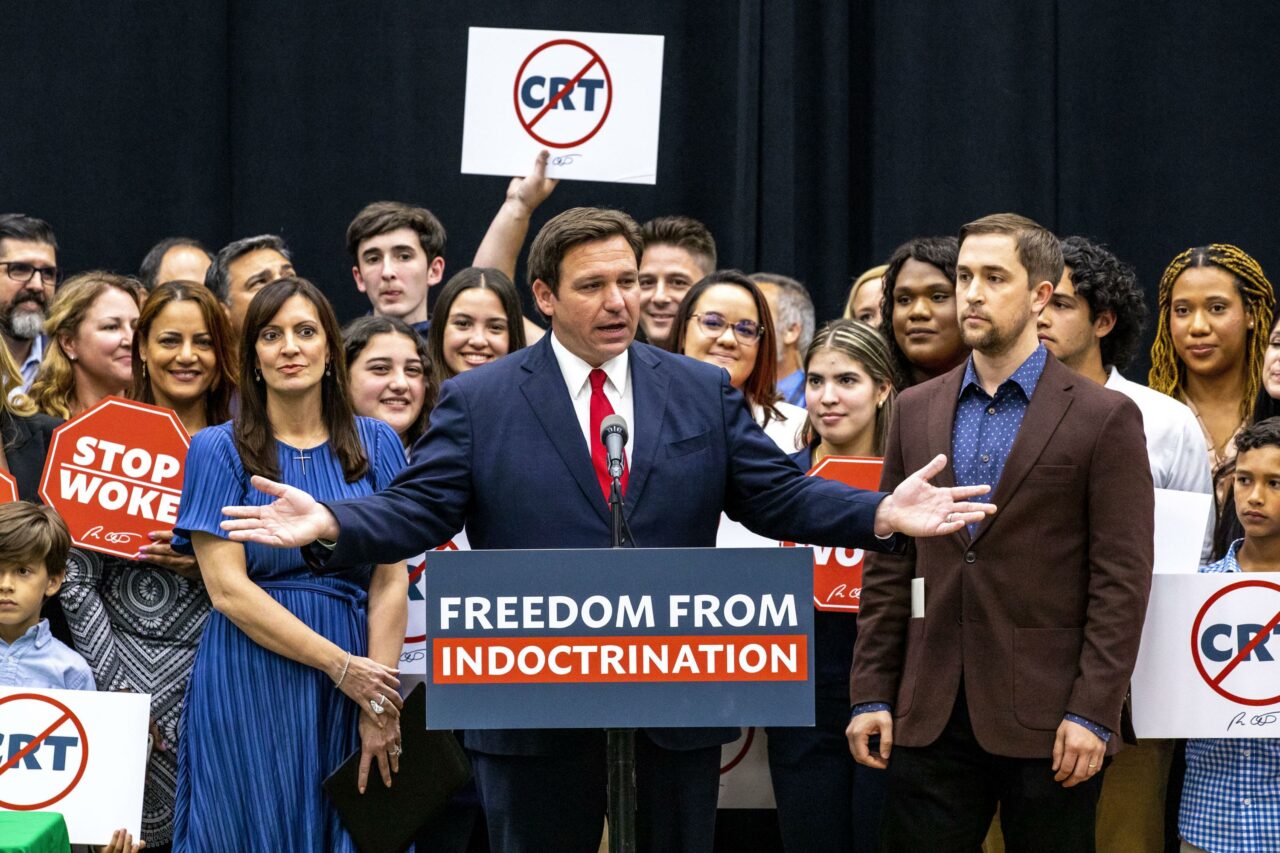 Florida has been the epicenter, targeting critical race theory and opposing AP African American studies.
Extreme views adopted by some local, state and federal political leaders who try to limit what history can be taught in schools and seek to undermine how Black officials perform their jobs are among the top threats to democracy for Black Americans, the National Urban League says.
Marc Morial, the former New Orleans mayor who leads the civil rights and urban advocacy organization, cited the most recent example: the vote this month by the Republican-controlled Tennessee House to oust two Black representatives for violating a legislative rule. The pair had participated in a gun control protest inside the chamber after the shooting that killed three students and three staff members at a Nashville school.
"We have censorship and Black history suppression, and now this," Morial said in an interview. "It's another piece of fruit of the same poisonous tree, the effort to suppress and contain."
Both Tennessee lawmakers were quickly reinstated by leaders in their districts and were back at work in the House after an uproar that spread well beyond the state.
The Urban League's annual State of Black America report being released Saturday draws on data and surveys from a number of organizations, including the UCLA Law School, the Southern Poverty Law Center and the Anti-Defamation League. The collective findings reveal an increase in recent years in hate crimes and efforts to change classroom curriculums, attempts to make voting more difficult and extremist views being normalized in politics, the military and law enforcement.
One of the most prominent areas examined is so-called critical race theory. Scholars developed it as an academic framework during the 1970s and 1980s in response to what they viewed as a lack of racial progress following the civil rights legislation of the 1960s. The theory centers on the idea that racism is systemic in the nation's institutions and that they function to maintain the dominance of white people in society.
Director Taifha Alexander said the Forward Tracking Project, part of the UCLA Law School, began in response to the backlash that followed the protests of the George Floyd killing in 2020 and an executive order that year from then-President Donald Trump restricting diversity training.
The project's website shows that 209 local, state and federal government entities have introduced more than 670 bills, resolutions, executive orders, opinion letters, statements and other measures against critical race theory since September 2020.
Anti-critical race theory is "a living organism in and of itself. It's always evolving. There are always new targets of attack," Alexander said.
She said the expanded scope of some of those laws, which are having a chilling effect on teaching certain aspects of the country's racial conflicts, will lead to major gaps in understanding history and social justice.
"This anti-CRT campaign is going to frustrate our ability to reach our full potential as a multiracial democracy" because future leaders will be missing information they could use to tackle problems, Alexander said.
She said one example is the rewriting of Florida elementary school material about civil rights figure Rosa Parks and her refusal to give up her seat to a white rider on a Montgomery, Alabama, bus in 1955 — an incident that sparked the bus boycott there. Mention of race was omitted entirely in one revision, a change first reported by The New York Times.
Florida has been the epicenter of many of the steps, including opposing AP African American studies, but it's not alone.
"The things that have been happening in Florida have been replicated, or governors in similarly situated states have claimed they will do the same thing," Alexander said.
In Alabama, a proposal to ban "divisive" concepts passed out of legislative committee this past week. Last year, the administration of Virginia Gov. Glenn Youngkin, a Republican, rescinded a series of policies, memos and other resources related to diversity, equity and inclusion that it characterized as "discriminatory and divisive concepts" in the state's public education system.
In many ways, the report mirrors concerns evident in recent years in a country deeply divided over everything from how much K-12 students should be taught about racism and sexuality to the legitimacy of the 2020 election.
Forty percent of voters in last year's elections said their local K-12 public schools were not teaching enough about racism in the United States, while 34% said it already was too much, according to AP VoteCast, an expansive survey of the American electorate. Twenty-three percent said the current curriculum was about right.
About two-thirds of Black voters said more should be taught on the subject, compared with about half of Latino voters and about one-third of white voters.