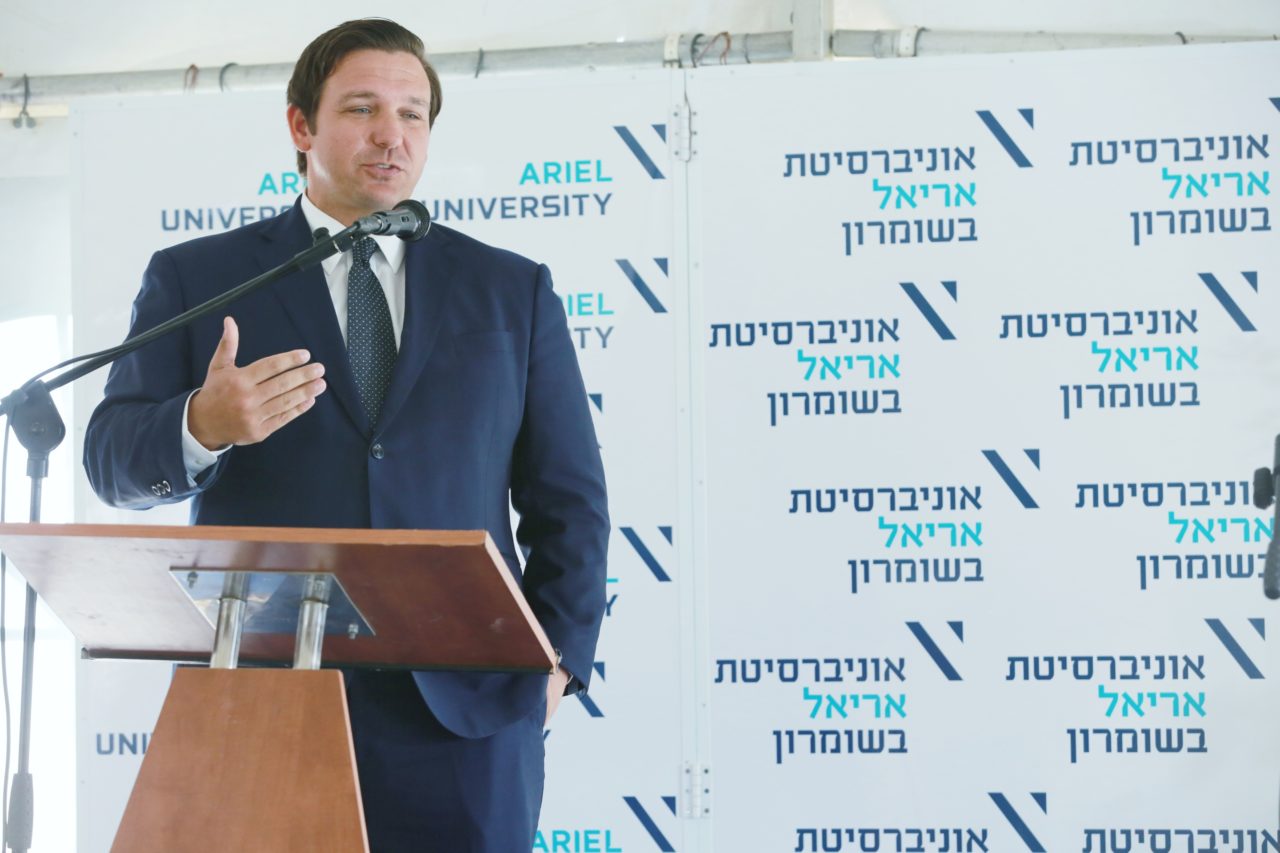 Stops are planned in Japan, South Korea, Israel and the United Kingdom.
As the Legislative Session barrels to a close, Gov. Ron DeSantis is going around the world.
Similar to his pre-pandemic trip in 2019 to Israel, the Governor will travel with Enterprise Florida to Japan, South Korea, Israel and the United Kingdom. First Lady Casey DeSantis, Florida Secretary of State Cord Byrd and Florida Secretary of Commerce Laura DiBella will also make the journey.
"Florida has the 15th largest economy in the world, and that is because our state has worked to create partnerships with other countries to create jobs and boost the economy," DeSantis said. "This trade mission will give us the opportunity to strengthen economic relationships and continue to demonstrate Florida's position as an economic leader."
While some of the details of the trip have been previously reported, others are new to the media release.
In Japan, the Florida contingent will meet Prime Minister Fumio Kishida and Foreign Minister Yoshimasa Hayashi as well as business executives. The meetings will build on momentum begun stateside at the Southeastern United States – Japan Conference in Orlando, where DeSantis made the case for nonstop flights between the Land of the Rising Sun and the Sunshine State as part of a larger pitch for visitation.

Japan has already staffed up ahead of this trip in anticipation of improved ties, hiring Ballard Partners lobbyists, including former DeSantis Chief of Staff Adrian Lukis, Deputy Chief of Staff Courtney Coppola, and former Department of Economic Opportunity head Dane Eagle, along with Brian Ballard, Jose Diaz and Sylvester Lukis.
They have been hired by the Japanese Embassy through June on a $25,000 monthly deal.
From there, the Florida contingent heads to South Korea, where they will meet with leaders including Gyeonggi Province Governor Kim Dong-yeon and Prime Minister Han Duck-soo. The South Korea trip had been rumored previously, and now it is confirmed.
Israel is the next stop, with the Governor returning to the country for the first time in nearly four years. As first reported by the Jerusalem Post, DeSantis will speak at the Jerusalem Post and Museum of Tolerance Jerusalem 'Celebrate the Faces of Israel' event on April 27.
Business meetings are on the itinerary as well, including one with INSIGHTEC, described as "an Israeli company that has partnered with a consortium of Florida universities to use their innovative technologies to study Alzheimer's disease."
During his previous trip to Israel, DeSantis met with Prime Minister Benjamin Netanyahu and gave a number of speeches, including one in a Disputed West Bank settlement, the Governor talked about losing gubernatorial candidate Andrew Gillum while he questioned whether the Palestinians even wanted their own state.
"The one constant throughout the modern history of the Middle East and the State of Israel is that Palestinian Arabs always wanted to get rid of the Jewish state more than they wanted their own state," the Governor said.
"I don't think that's really changed. I think there has been a lot of effort for peace — and they've been rejected," DeSantis added. "If you do not respect Israel's right to exist as a Jewish state, you are the impediment to peace."
Finally, in the United Kingdom, more business meetings are on tap, along with one with Foreign Minister of the United Kingdom, James Cleverly.
Two of the DeSantis children will be along for the ride, the Governor and First Lady said in South Carolina Wednesday.
"We are actually doing a state trade mission overseas. And so the 6-year-old and the 5-year-old, not the 3-year-old, are going to be accompanying the First Lady and I, and we're going to end up in places like Israel, which is going to be very, very interesting to do that long trek," Gov. DeSantis said.
"So as moms and dads, you're thinking, like, schedule, right? What do you do when you're trying to keep a schedule? But you lose an entire day on the calendar and I think they're like 16 hours, or 15 or 14 hours, (ahead). But so we don't know, it could be really good. It could be really bad," Mrs. DeSantis added.