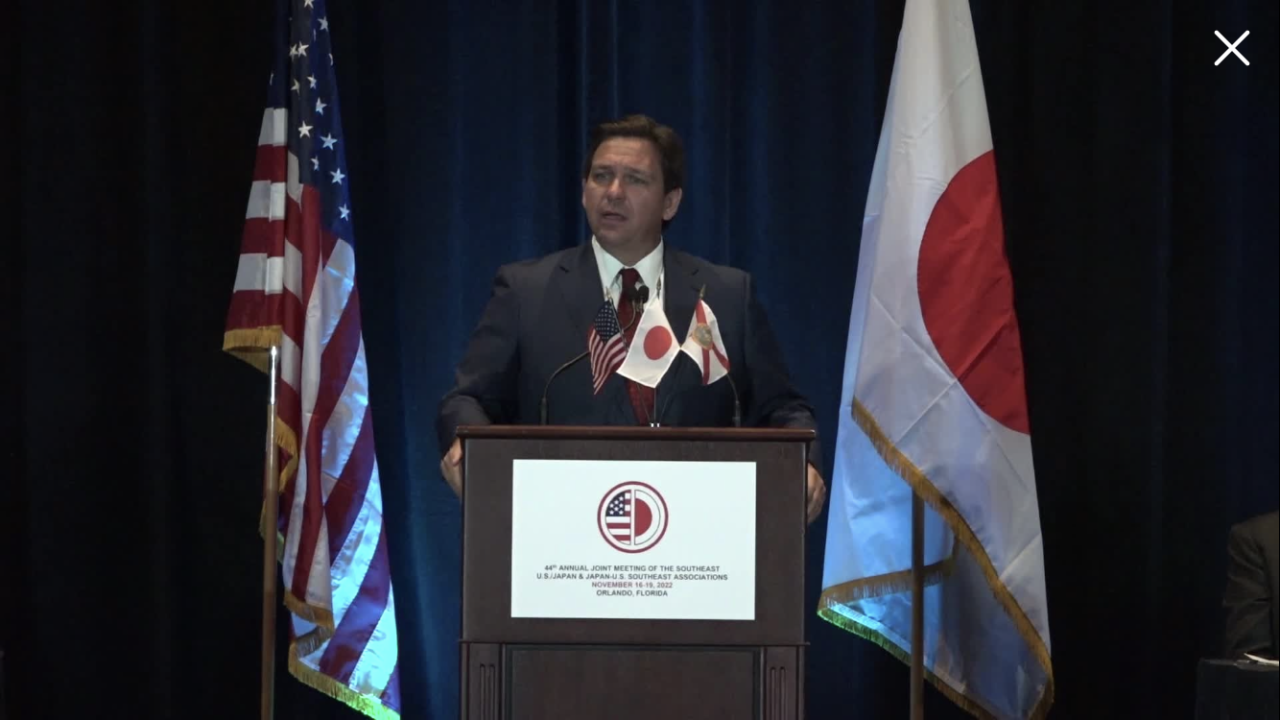 A South Korea trip may also be on the itinerary.
Japanese media is reporting that Florida's Governor is planning a trip to the country this month.
Ron DeSantis is taking time away from the Legislative Session to handle foreign relations for a second time this month, if the story in Mainichi is accurate. Florida Politics is seeking confirmation from the Governor's Office.
Citing an anonymous source, the Japanese paper reports that DeSantis is "planning to lead a delegation of business leaders from the southern U.S. state." The trip is said to be part of a larger Florida-Asian trade delegation.
The report contends "DeSantis would hold talks with Japanese Foreign Minister Yoshimasa Hayashi, the source said, adding the Governor would also seek a meeting with Prime Minister Fumio Kishida."
The report also states that DeSantis is looking to travel to South Korea, in addition to an already reported return visit to Israel.
The Governor teased an effort to build stronger ties with Japan last year.
DeSantis, in remarks to the Southeastern United States – Japan Conference in Orlando, made the case for nonstop flights between the Land of the Rising Sun and the Sunshine State as part of a larger pitch for visitation.
"We would like to see an expansion of flights direct from Florida to Japan, and vice versa," DeSantis said. "This is a great place. I think a lot of Japanese people would really love to come and visit Florida."
DeSantis has made these targeted plays before for more direct travel between Florida and friendly countries with some success. Israel's El Al, which had Miami nonstop flights already, expanded nonstop flights to Orlando during his first term. Japanese travelers would enjoy much of the state, DeSantis suggested.
The Governor spoke for over 10 minutes at the event last year, extolling Japan and its cultural products throughout. He spoke with particular relish about sushi chefs who made their way to Florida because of pandemic restrictions elsewhere.
"You have these unbelievable Japanese sushi chefs who are now in Florida, doing really, really great things! They bring in this Kobe beef," DeSantis said. "It's unbelievable what's going on."