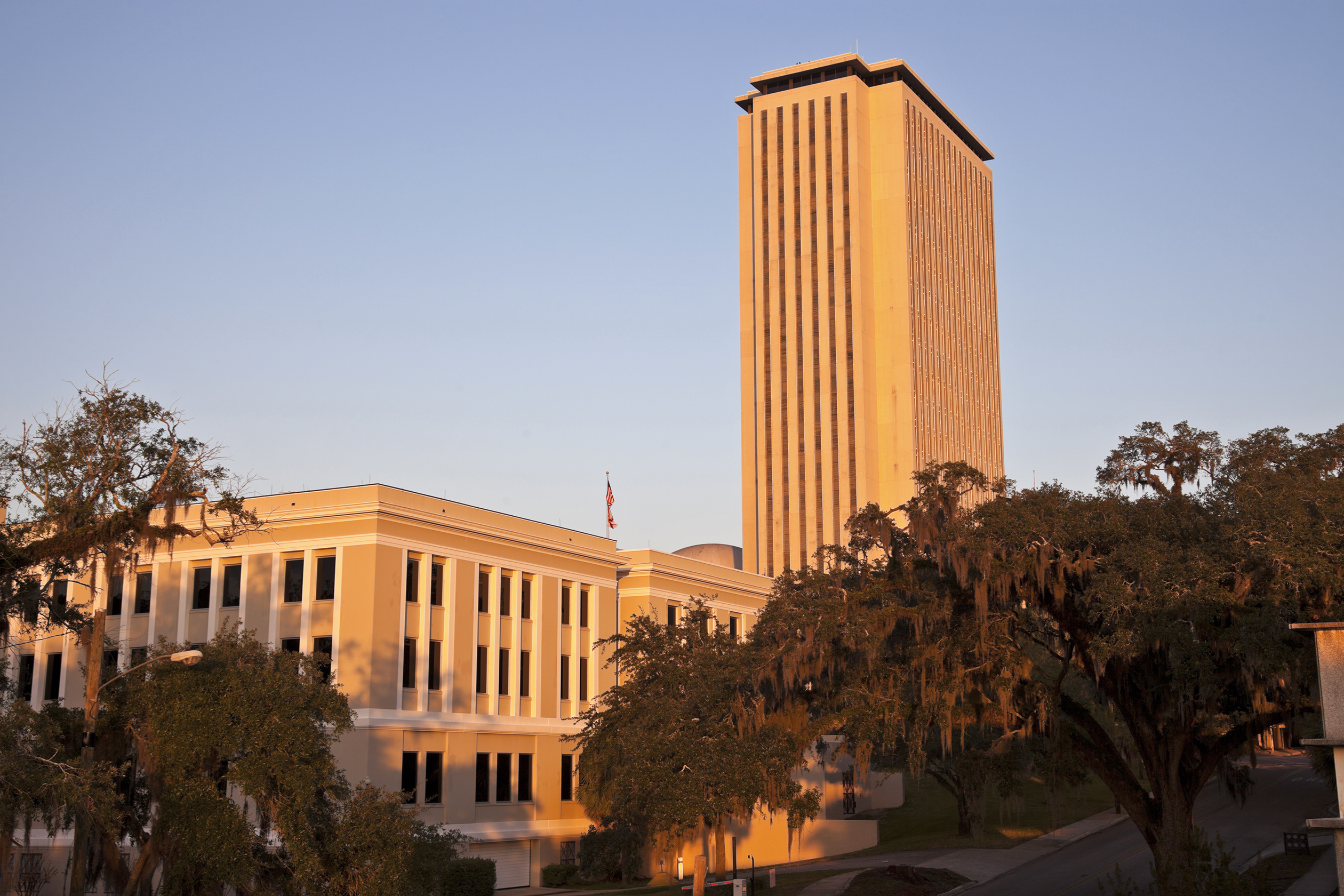 The House plan would pay for nine new Capitol Police positions within the FDLE budget.
After Tallahassee law enforcement responded to a series of assaults in the downtown area near the Capitol last month, lawmakers sought an expanded security presence around the Capitol building and nearby areas.
Now, the issue is coming to a head as part of budget negotiations between the House and Senate. In the latest Senate offer in the criminal justice system, the chamber refused to include money to increase the Florida Department of Law Enforcement's budget for more police officers to patrol the area surrounding the Capitol, known as the Capitol Complex.
The House is seeking $1.4 million and nine new officers.
Another budget conforming bill (HB 5201, SB 2506) would expand the Capitol Police's authority to patrol around the Complex to include an area across Monroe Street from the Capitol where lawmakers are seeking to put monuments that have already been approved. On Monday the House agreed to require Capitol Police to provide security for the Memorial Park that would be placed there, but is sticking to its preference to include the R.A. Gray Building, which houses the Department of State and is one block away from the Capitol on the corner of West Pensacola Street and South Bronough Street, as part of the definition of the "Capitol Complex." The House also wants the Capitol Police to be responsible for the security of the Capitol Complex area as well as the parking garages within that area.
Some lawmakers, including Rep. Randy Fine, a Brevard County Republican, objected to placing the Holocaust Memorial outside of the immediate Capitol grounds, as well as the delay in creating and placing a monument that was approved in 2016. Democrats have also questioned the need to expand the Capitol Police's authority outside of the Capitol grounds.
The chambers did agree, however, on $212,454 in funding for a Capitol Police K9 officer position and $1 million and 11 new positions to boost staffing for the E-Verify program to check the immigration status of potential hires.
Budget conference subcommittees will meet throughout the week to resolve differences in each area. When remaining issues reach an impasse, they will be "bumped" to the full budget conference committee.
Lawmakers must reach an agreement on a final spending plan by May 2 to meet the 72-hour "cooling off" period required by the state constitution before they can vote on the budget to avoid pushing the Regular Session past its scheduled May 5 end date.