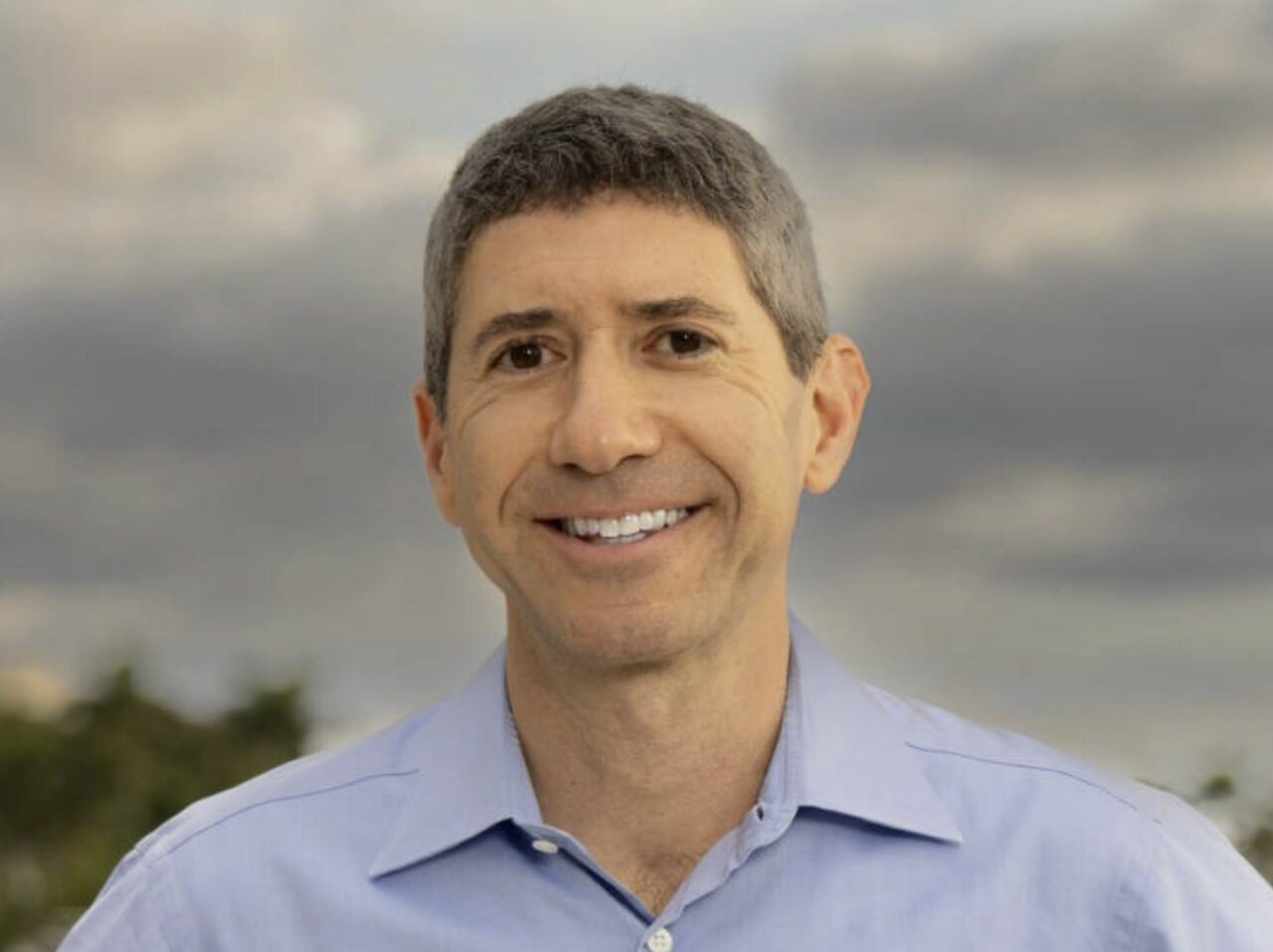 The New York City-to-West Palm Beach transplant's platform should resonate with Ron DeSantis fans.
Andrew Gutmann, a self-described "anti-woke education activist" who drew national headlines two years ago for decrying race-based "indoctrination" at his daughter's private school, is running to unseat six-term Democratic U.S. Rep. Lois Frankel next year.
Gutmann filed paperwork Tuesday to run for Florida's 22nd Congressional District and announced his candidacy the day after.
"Congresswoman Frankel has served this district in multiple capacities for almost 30 years, but she represents a progressive wing of American politics that aims to indoctrinate our children, sow division among us, and destroy the very values that made America the freest and most prosperous country in the world," Gutmann said in a statement.
"Addressing the issues of our time — critical race theory and radical gender ideology in our schools; parental rights; diversity, equity and inclusion in our universities and institutions; censorship and the attacks on free speech; high inflation and out-of-control deficits; crime; and rising antisemitism — requires the kind of courage, honesty and seriousness that we are not seeing from Lois Frankel and the Democratic Party."
He added, "It is time for new leadership."
A former Federal Reserve analyst and investment banker-turned-entrepreneur, Gutmann became something of a minor celebrity among the "anti-woke" conservative movement in April 2021, when several news outlets reported on a scathing letter he sent hundreds of fellow parents at the Brearley school in New York City in which he explained why he was unenrolling his daughter.
The 1,700-word diatribe, mailed to 650 families, took aim at the school's adoption of many of the educational policies Gov. Ron DeSantis and other Florida Republicans have targeted in recent years. Brearley, he wrote, had "completely lost its way" through its "obsession with race" and "vacuous, inappropriate and fanatical use of words such as 'equity,' 'diversity' and 'inclusiveness.'"
He blasted the school for "trying to usurp the role of parents in teaching morality" and called on parents to speak out against what he described as inauthentic antiracism policies that most believed were "misguided, divisive, counterproductive and cancerous."
Gutmann has written more on the subject for the Wall Street Journal and New York Post, among others. He also co-hosts a weekly podcast called Take Back Our Schools that has released 49 episodes since November 2021.
A press release announcing Gutmann's campaign for CD 22 describes him as a "political refugee" who "fled from the progressive mismanagement of Democratic-controlled states and settled in the free state of Florida." He now lives in Palm Beach County, the release said. However, he hasn't yet bought property there, according to the county Property Appraiser website.
Beyond the issue of education, Gutmann's campaign website lists several other priorities. He vows to curb the "excessive power of Big Tech," work toward making American energy independent, combat climate change, support Israel and take a stronger foreign policy stance, leave the decision about abortion rights to the legislative process and not the courts, and not allow the media or the "far-left to hijack (mass shooting events) to push a progressive, anti-safety and anti-American agenda."
He also wants to turn West Palm Beach and its surrounding area into a new U.S. financial capital "as financial service companies continue to exit deteriorating New York City."
Gutmann is the third Republican to enter the race this election cycle, following Deborah Adeimy and Daniel Franzese. Both also ran for CD 22 in the Midterms last year. Franzese won the Republican Primary, losing to Frankel by 10 percentage points.
Frankel has about $776,000 on hand in rollover funds to defend her seat.