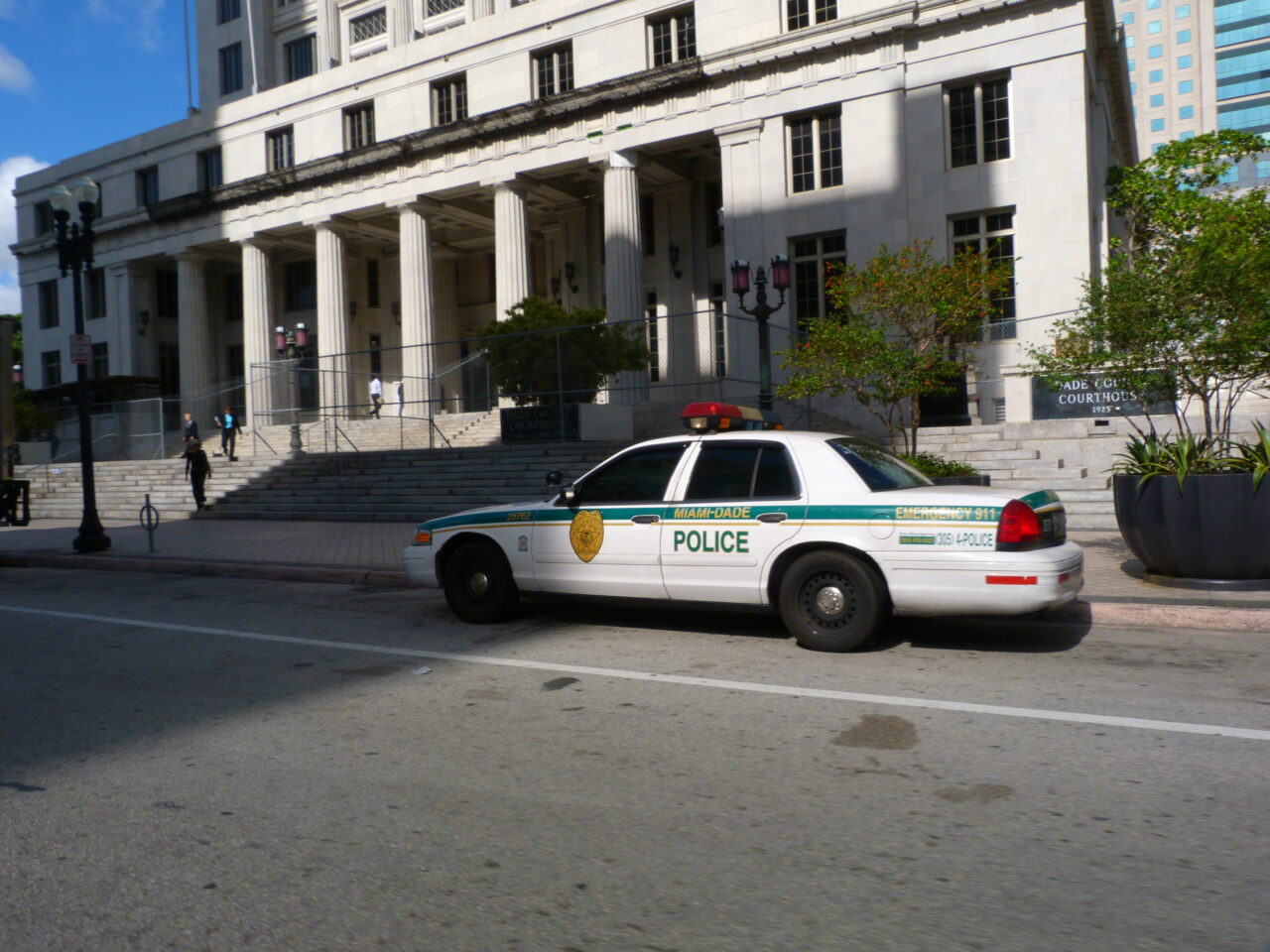 While the bill technically applies to all 67 counties in Florida. it is unmistakably aimed at the only one without a Sheriff today.
One of two measures filed this Legislative Session to solidify the powers of Miami-Dade County's first Sheriff in decades is now ready for Gov. Ron DeSantis signature.
The Senate unanimously approved HB 1595, which grants Sheriffs exclusive policing jurisdiction over a county's unincorporated area and shared authority in cities and special districts.
It also outlines the process for the transfer of power from one elected Sheriff to another and authorizes State Attorneys to challenge reductions in annual city police funding of more than 5%.
While the bill technically applies to all 67 counties in Florida, it is unmistakably aimed at Miami-Dade, which is alone in having a police director, appointed by the county Mayor, rather than a Sheriff.
That will soon change, thanks to an amendment to the Florida Constitution voters approved in 2018 requiring every county in the state to elect a handful of "constitutional officers," including a Sheriff.
HB 1595, its Senate companion and a pair of related measures (HB 1373, SB 1490) — which would prohibit counties from duplicating the powers of constitutional officers — are designed to quell any ambiguity in the 2018 amendment.
On Monday, Zephyrhills Sen. Danny Burgess ushered HB 1595 to final passage, tabling his similar bill (SB 1588) in favor of the one Republican Reps. Juan Fernandez-Barquin of Miami-Dade and Taylor Yarkosky of Monteverde passed in the House last week.
"(This) measure … will protect public safety, which I believe is the most vital and important function we do as a government," Yarkosky said Friday, when House members voted 99-7 for the measure.
The only substantive difference between the Senate and House versions of the bill, Burgess said, is a provision in the latter specifying that the Sheriff would assume all contracts a county has to provide police services in a municipality.
Miami-Dade's return to an elected Sheriff has been a source of consternation for some officials and residents in the county who are comfortable with the current arrangement, which came about more than half a century ago.
Voters there eliminated the post after a 1966 grand jury report revealed the Dade County Sheriff's Office was operating more like a crime syndicate than a law enforcement operation, shielding gambling operations, accepting bribes from brothels and extorting illicit abortion providers.
The county's unique home rule powers insulated it from state preemption on the matter until 2018, when 58% of Miami-Dade voters joined a statewide supermajority in approving a constitutional amendment to mandate that every Sheriff, Tax Collector, Property Appraiser, Clerk of Courts and Supervisor of Election be chosen by their electorates before 2025.
Still, Miami-Dade Mayor Daniella Levine Cava and members of the County Commission have resisted the coming change and have tried to set up an arrangement where the Sheriff and police director would operate concurrently.
That prompted HB 1595 and the related bills, which Fernandez-Barquin said "insulate the county constitutional officers by ensuring accountability, the division of government responsibilities, and a checks and balances approach to county government."
It also drew a lawsuit from Florida Sheriffs Association in August, which a judge tossed in February, ruling that the court fight over police powers must wait until after the election.
The passage of HB 1595 came just hours after Miami-Dade's appointed police director, Freddy Ramirez, filed to run for Sheriff next year.
State rules require elections for Sheriff to be partisan, so he'll first have to win an August Democratic Primary before taking on the Republican nominee in the Nov. 5, 2024, General Election.
Two other candidates are in the race: funeral director Rickey Mitchell, a Democrat, and Republican Ruamen de la Rua, who has worked for the Miami Police Department and as a Deputy Sheriff in Marion County.