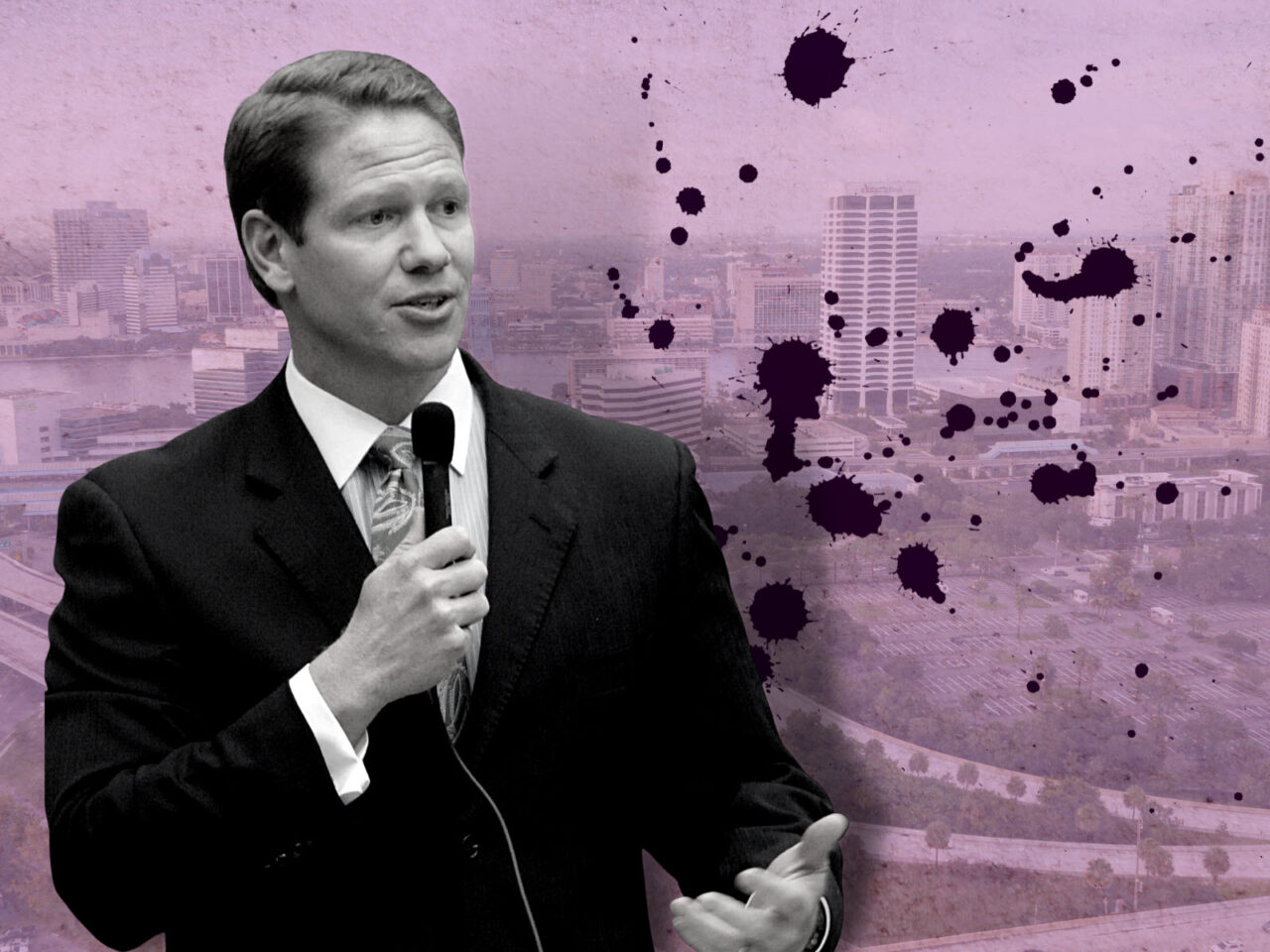 Davis praised the Sheriff and extolled a 'customer service' approach to government.
Jacksonville mayoral candidate Daniel Davis decided to hold a "conversation with parents" in lieu of attending a debate.
Unencumbered by opposition from Democrat Donna Deegan, the Republican extolled "the right to raise our children and instill the philosophies we believe in."
"I don't think that government should be in the middle of that right anywhere. And I hope that we make sure over the next four years and eight years that's the message we send to our community."
In case there was any doubt, Davis said he backs education.
"I hear it every day from parents about how important education is for our society and for developing a workforce," Davis added.
Davis likened his commitment to parents to the commitment Sheriff T.K. Waters and the Fraternal Order of Police have shown to his campaign, saying "they believe that I have their back."
"Just like the police officers here know that I'm going to make sure they're well-equipped," Davis added, "parents should know that their Mayor feels the same way."
Davis described how he and his wife have "struggled with raising children" and the importance of the Office of General Counsel in "defining law and not creating it."
He offered no specific commentary on the current General Counsel.
Moving on to "safe neighborhoods," Davis said he will work to create more.
"I would tell you that when I was City Council President, we had incredible violence taking place in certain neighborhoods, and we're seeing that today," Davis said, crediting Waters with helping to mitigate that.
Davis extolled the former Jacksonville Journey, saying that it's "so much better to focus on these children with third-grade reading levels to make sure they can read before fourth grade."
"We had a Mayor come in and dismantle the Jacksonville Journey, defund the police," Davis said, referring to Alvin Brown, who left office eight years ago, "and you see crime where it is today."
Davis did not offer commentary on current Mayor Lenny Curry and his crime-fighting, which was predicated on similar campaign promises including a reboot for the Jacksonville Journey and commitment to cop funding.
"I'm going to invest in the safety of your streets," Davis said, including by recruiting cops from "communities where they have defunded the police."
"Sheriff Waters and I talk every day," Davis said. "The more I spend time with him, the more I want you to understand that we are in incredible hands in Jacksonville."
"Your city government should be working every day to serve you," Davis added, extolling a "customer service" vision. "I know Sheriff Waters feels the same way."
Davis vowed to help charter schools, and the public "system of schools, not the school system," so that parents could be as "blessed" as he and his wife, who have been able to keep their children out of bad schools.
"It's going to be customer-oriented and based," Davis vowed.
Davis promised to speed up the permitting process, working to "impact immediately." He also vowed to "shed light and keep accountability on important issues," including problems with public schools.
Davis also warmed to having a "liaison" from the city "constantly in communication" with the Beaches, as well as a "liaison" to "work closely with all of the education systems," in response to complaints from School Board member April Carney that there wasn't enough mayoral interest in the school system.
"I like shining light on the issues. … When you shine light, people pay attention," Davis said.
Davis also described the issue of hunger in schools, noting that when he was on City Council, he read at a school and was struck by students who "devoured a sausage biscuit" because they weren't fed the night before.
"Clean socks and underwear, that's something with which you can change the life of a child," Davis added.
Asked how he would deal with "rogue educators," Davis said adults "know when or if an adult talks to a minor or youth inappropriately."
"That's not going to be tolerated in the city of Jacksonville," Davis continued. "When my children were 8, 10, 12, and 14, we watched them like a hawk."
"Government and schools should focus on education … and parents should focus on raising their children and talking to them about private matters," Davis added.
Davis vowed a "commonsense conservative approach to governing" with "less people at City Hall" and "more money in infrastructure and on your streets with police."