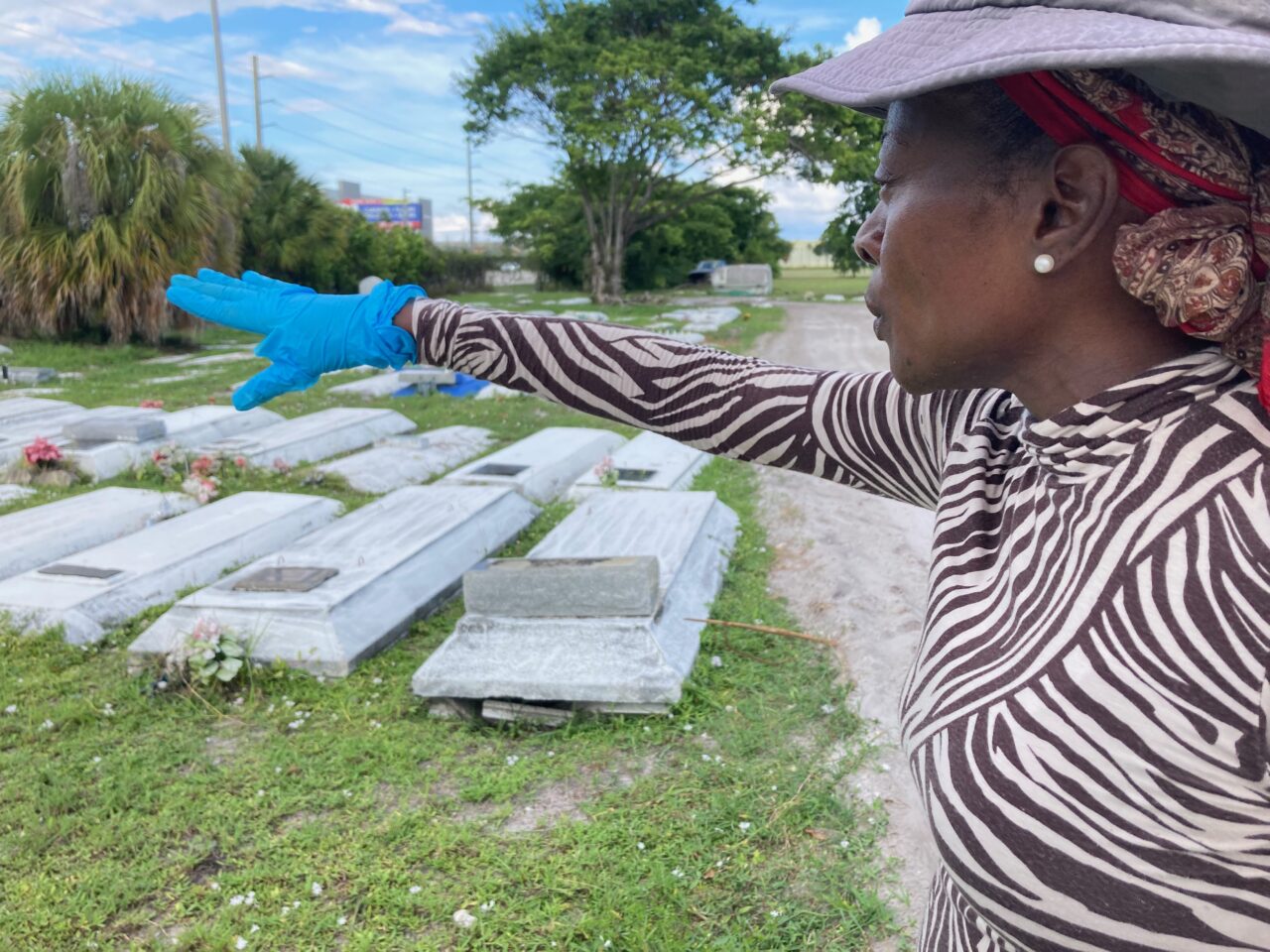 The bill will help reclaim graves threatened with obscurity.
All Senators voted for a bill aimed at reclaiming African American graves lost to the tides of time and shifting property priorities.
The proposal to add new state personnel dedicated to the effort will next head to the Governor.
The legislation's Senate sponsor, Democratic Sen. Bobby Powell, said this has been a long time coming.
"This is something that we've been working on for years," Powell said.
As he closed on the bill, he stood next to House Democratic Leader Fentrice Driskell, whose legislation (HB 49) was adopted in the Senate. He recounted that his maternal grandfather's skull at Greenwood Memorial Cemetery in Riviera Beach was found atop the vault where he had been laid. The cemetery had fallen into disrepair.
"We continue to rise and in order to move forward, we have to find out what has been there in the past, where our history has gone, and where we will continue to go," Powell said.
Applause broke out as the board lit up with 39 votes for the bill.
Through all six committee hearings, the House and the Senate, the proposal did not garner a single "nay."
The bill's provisions are the result of a 2021 task force study. That task force recommended creating the Historic Cemeteries Program Advisory Council within the Florida Department of State's Division of Historical Resources.
The legislation calls for an appropriation of $1 million in nonrecurring funds and another $242,000 to pay for staffing the program with three full-time employees charged with carrying out several duties, including researching and identifying abandoned cemeteries, organizing a master list of cemeteries established at least 50 years ago and getting markers to indicate a place of eternal rest. The bill also calls for a school curriculum so children will learn about these cemeteries.
The abandoned graves are considered a legacy of Jim Crow-era dictates that kept Black people separate from Whites, even in death. Often, the sites designated as African American cemeteries were on private property that changed hands.
Democratic Sen. Geraldine Thompson said these places are part of Black history that need to be preserved. The grave of a man who was lynched for trying to vote at the time of the Ocoee massacre would have become a housing development, if not for advocacy and political will, she said.
"These cemeteries are important," Thompson said. "They are important because so much of our history, so much about culture is found in these cemeteries."
The vote produced jubilation in Pompano Beach, where a group of citizens are fighting to stop the sale of a piece of a Black cemetery. "Good Times" actress Esther Rolle was laid to rest in Westview Cemetery, which was allowed to fall into disrepair.
"Wow!" texted former Pompano Beach City Commissioner Ed Phillips in response to the legislation passing. "That is something really good."