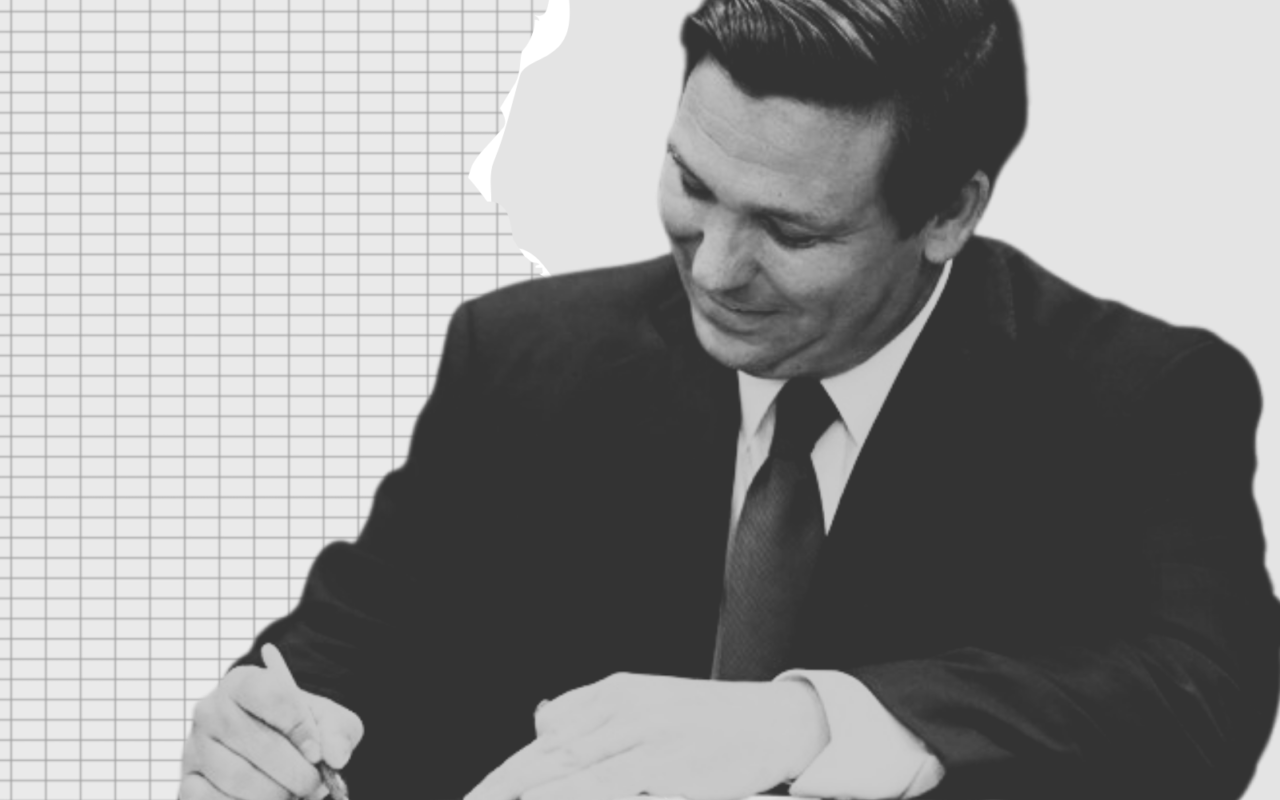 'Today is one example of Florida really leading the nation.'
Gov. Ron DeSantis is sending a message to America's strategic competitors about Florida's resolve to protect "economic sovereignty."
"Today is one example of Florida really leading the nation in terms of what we're doing to stop the Chinese Communist Party," DeSantis said in Brooksville.
The Governor signed legislation cracking down on China and other hostile nations — Iran, Russia, Venezuela, Syria, Cuba and North Korea — buying land near military bases and critical infrastructure. He also signed a bill blocking universities from making arrangements with those same countries.
"Today we're really recognizing the threat and taking action," DeSantis said.
DeSantis noted China's growing power amid an "unfair trading relationship" and "their ambitions here in the United States," including "trying to acquire farmland."
SB 264 blocks foreign countries of concern and their agents from owning farmland or property within 10 miles of military installations and critical infrastructure facilities, creating a buffer zone that stops surveillance, in theory. The bill was a point of late-Session tension between the House and Senate, which diverged widely on how big the buffer should be.
"Seaports, airports, power plants, telecom systems and other critical infrastructure systems will not be compromised," DeSantis vowed. "Our food security is also our national security. We don't want the CCP in charge of any of our food production."
Agriculture Commissioner Wilton Simpson praised the legislation as "not allowing our foreign enemies to buy our agricultural lands," noting that food is a "national security" issue.
The bill also bans companies tied to countries of concern from doing business with Florida's government.
Parties doing business with the state would have to attest to not being controlled by hostile foreign regimes, and governmental agencies would be blocked from soliciting bids or negotiations from these compromised countries by year's end. Contracts could not be renewed with those companies after July 1, 2025.
The bill also mandates that offsite storage of certain personal medical information must be in the continental United States, a territory of the United States, or in Canada.
Finally, the bill enhances penalties for extortion by a "foreign agent who acts with the intent of benefiting a country of concern," making the crime a first-degree felony with a potential 30-year prison term as punishment.
Senate sponsor Jay Collins noted China's expanding ambitions in recent years, framing the bill as another example of DeSantis' strong leadership.
"With this law today, Florida provides a blueprint for our national security," added House co-sponsor David Borrero.
The Governor signed a second bill (SB 846) that bans Florida educational institutions with partnerships with the same foreign countries of concern.
"The CCP has done a really effective job of identifying some of the soft underbelly of American society, really focusing on academic infiltration and influence," DeSantis said. "In Florida, we say, not here, not now, under our watch."
Florida State University System Chancellor Ray Rodrigues said that this bill would protect academia from being "abused" by foreign malefactors, such as the "CCP and other foreign countries of concern."
"We are going to lead the way for all 50 states in securing our academics and academic community and keeping it from being exploited by those who would do us harm," Rodrigues added.
The bill bans state schools, their employees and representatives from soliciting or accepting gifts from those countries. It would also bar them from participating in any agreement with a school or entity based in or controlled by one of those nations.
The U.S. Department of State says China is engaged in "Military-Civil Fusion," an aggressive national strategy to modernize its People's Liberation Army as a "world-class military" by 2049 through the systematic targeting and theft of advanced technologies.
To achieve that goal, China has established partnerships with American schools, including 20 such arrangements that have either existed or are ongoing in Florida.
DeSantis called for a ban on collaborations and gift-giving between Florida schools and China in September, when he also signed an executive order prohibiting state agencies from contracting with China-based companies for projects that could give them access to Floridians' personal data.
___
Jesse Scheckner of Florida Politics contributed to this report.