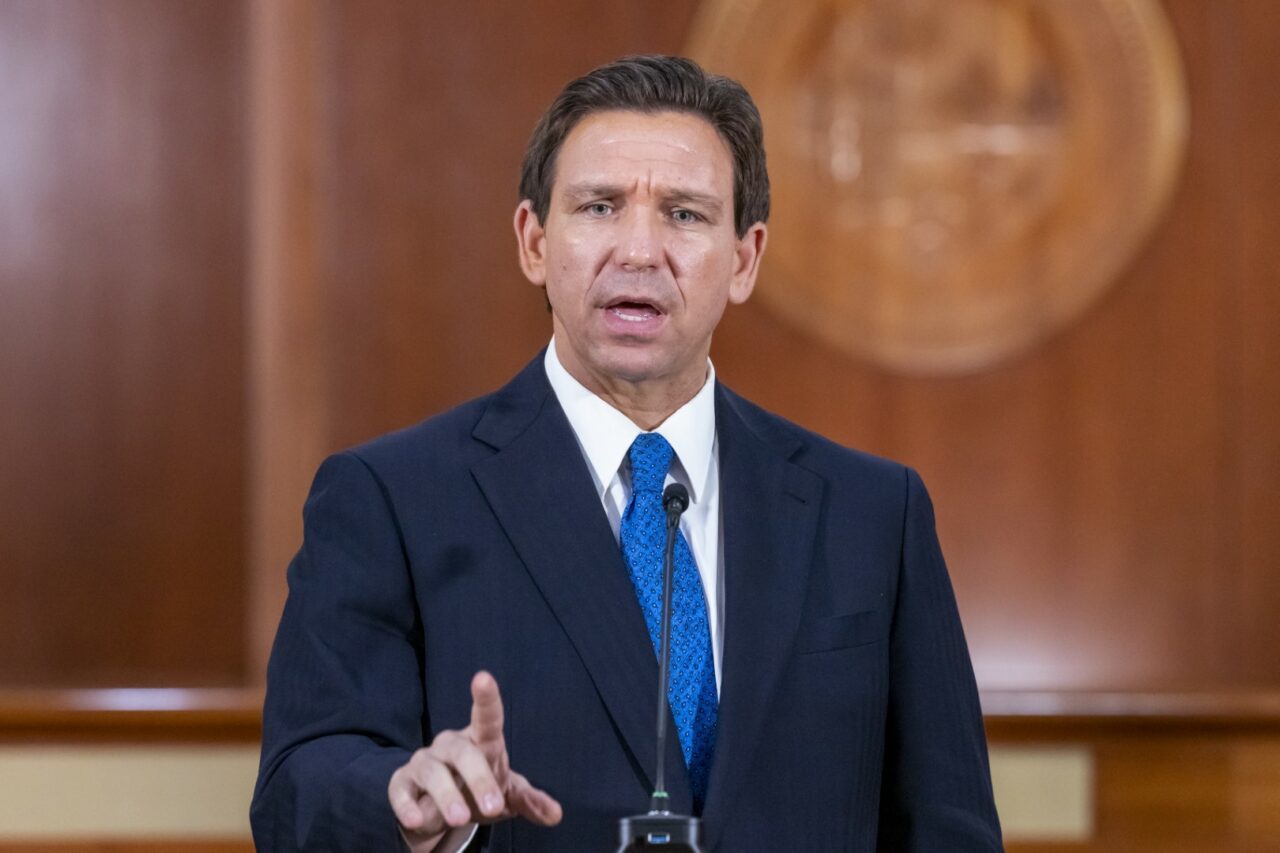 'If you're not free, I'm not going there.'
Pandemic precautions put Florida's trade missions on pause for nearly four years, according to Gov. Ron DeSantis.
However, the caution wasn't because he was worried about spreading COVID-19.
Instead, Florida's missions, which resumed last month with a four-country tour, were put on hiatus because DeSantis himself didn't want to deal with testing and vaccination requirements.
"We kind of stopped doing them once COVID hit," DeSantis said. "I just told people, I'm like, 'I am not testing, I am not doing vaccine passports. If you're not free, I'm not going there,' and there was a lot of restrictions and so we just said forget it."
The executive branch had two trade missions in 2019: a trip to Israel, which saw a large delegation of legislators and state staffers along for the ride, and a November trip to Colombia taken by Lt. Gov. Jeanette Nuñez. But until last month's trip to Japan, South Korea, Israel and the United Kingdom, international trips had been grounded.
DeSantis indicated his displeasure with COVID-19 restrictions a number of times during last month's Enterprise Florida excursion.
In remarks to what his office called the "South Korean Business Community," DeSantis said people were moving to places like Florida because of the state's "different approaches to the COVID pandemic where those other states were very restrictive."
Meanwhile, South Korea still requires masking in pharmacies and hospitals, and mandates quarantine for symptomatic international travelers.
DeSantis offered similar comments in Japan.
DeSantis described a "significant migration of productive Americans and wealth out of states that are governed more in line with high tax, weak on crime, too restrictive on COVID policies."
The Governor has had one Johnson & Johnson shot, he has said. The most recent posted guidance in Japan stipulates "all returnees and entrants are required to show either a valid vaccination certificate of three doses of vaccines," which would mean DeSantis fell short of that requirement unless he received more doses of the vaccine.