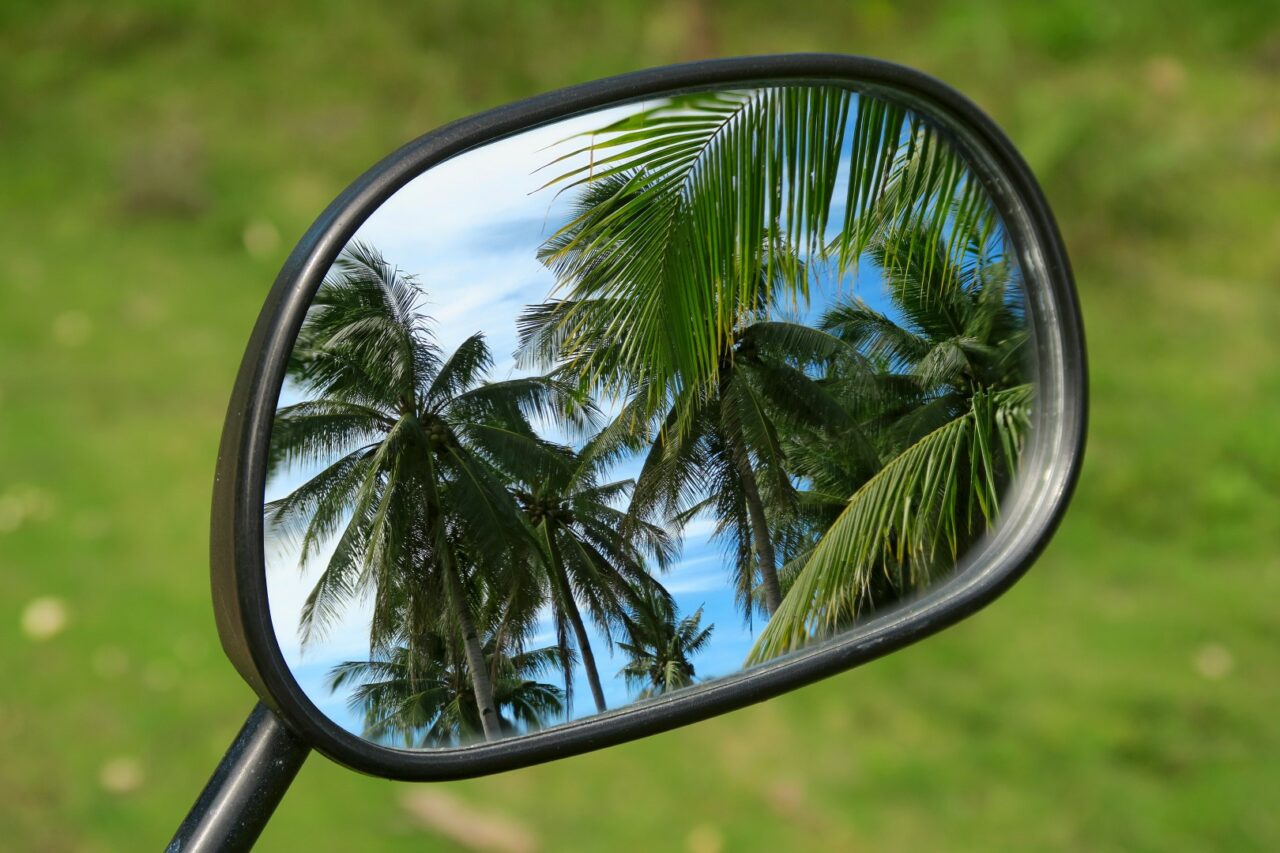 The 2023 Session was momentous for Jacksonville.
A look back
The Legislative Session ended on time this year.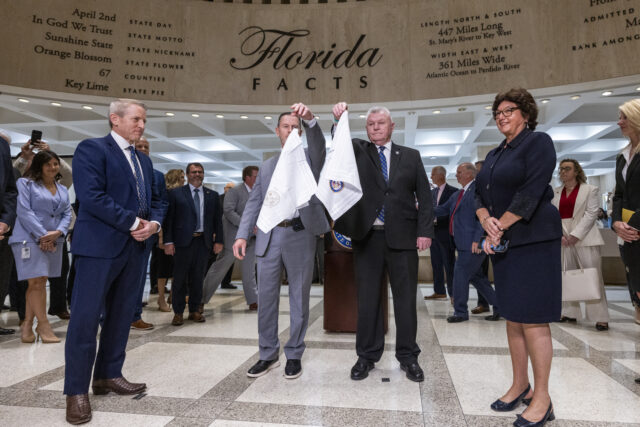 We caught up with some Northeast Florida lawmakers to get thoughts on what went right, wrong and what's next for 2024, and some ideas on where national politics (one fight in particular) may cast a shadow on the near-term future of politics in the region.
Privacy and more
Sen. Jennifer Bradley had a productive Legislative Session, and the Clay County Senator spotlights two major bills in particular.
"In the last week of Session, after three years of trying and against the pressure of billion-dollar companies, I passed Florida's first and the nation's most sweeping data privacy bill that protects Floridians' personal information held by Big Tech companies. The bill also requires social media companies to create a safe online environment for our children," Bradley said, referring to SB 262.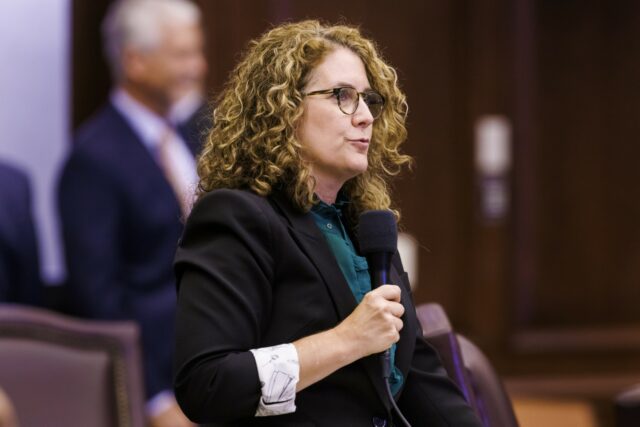 "I also passed a broad rewrite of Florida's condo laws, building on the landmark bill I carried last session that requires statewide inspections of our aging condo buildings following the tragic Surfside collapse," Bradley added, referring to SB 154.
It wasn't all wins, though.
"Florida's wrongful conviction compensation statute must be reformed as almost all exonerees are unable to recover. When someone spends years in prison or on death row, and evidence proves their innocence (often through DNA), the state has an obligation to provide a measure of compensation for the years lost, even if their time cannot be returned. My reform bill (SB 382) passed out of the Senate but died in the final week of Session. I will file the bill again next year," Bradley promised.
Beyond that refile, expect Bradley to continue to work to "create a freer and more prosperous Florida by putting Florida families and consumers first."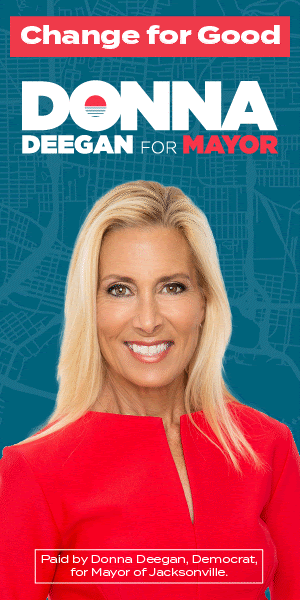 'No regrets'
Sen. Tracie Davis didn't let a Republican supermajority stop her from delivering key priorities to Duval County.
Among them is $75 million in state money for the University of Florida's Jacksonville campus, a key match for local and private funding. But that's not all.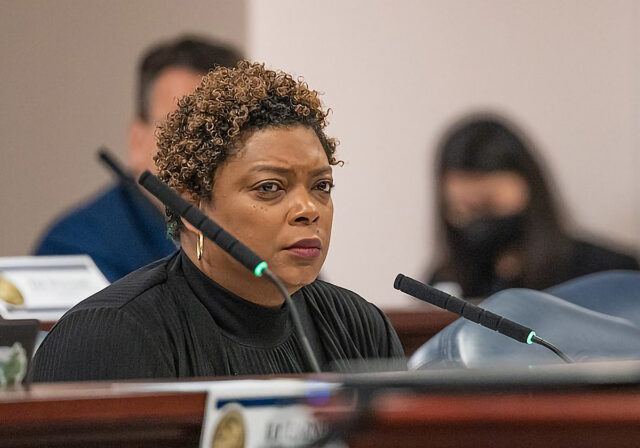 Davis is also happy with getting $568,745 for Women Veterans Ignited, $1.235 million for the Florida Children's Initiative, $500,000 for Agape Dental Services and $500,000 for the Agape Health care school expansion, $750,000 for the Broad Street Historic Building Restoration and $2 million for dental student loan repayment for the Florida Dental Association.
Davis also got $400,000 for the George Crady Bridge Fishing Pier State Park. She's looking for more attention to that project next year "to be certain the repair plan is followed, ensuring the fishing pier is structurally sound for large groups of constituents to use, enjoy and be safe."
Asked if there was anything she wished she'd gotten done but didn't, the Senator said, "no regrets."
Davis also offered more far-reaching comments Monday.
I'm back in Jacksonville! Here are my thoughts on this legislative session while I get back to work on the ground! pic.twitter.com/khjKJmLScM

— Tracie Davis (@traciedavisjax) May 8, 2023
Hutson looks back
A powerful Senator from St. Johns County accomplished a lot in 2023, but one thing stands out.
"I think a combination of tort and insurance reform will help drive down prices while keeping out insurance companies more reliable to their customers," said Travis Hutson.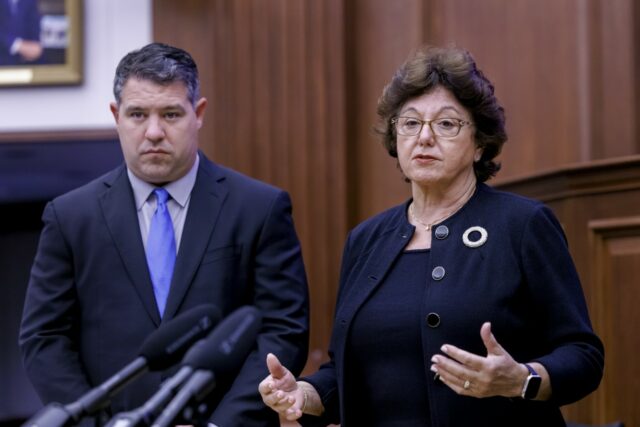 A Hutson bill on insurance reform (the House version of which was sponsored by Rep. Wyman Duggan) was lauded by CFO Jimmy Patronis: The bill delivers $4 million to boost the Department of Financial Services' consumer help line and mediation services.
The "tort reform" package (HB 837) substantially changes how lawsuits are filed, litigated and settled in Florida. The new law nearly eliminates the long-standing statute that allows a policyholder who successfully sues their insurance company to recoup attorney fees. It modifies the state's comparative negligence system so that a plaintiff who is more than 50% responsible for their injury cannot recover damages. It also gives insurance companies more rights in bad faith suits.
Hutson would have liked to have seen "interchange fees" done away with this Session. He had a bill that would block card issuers from charging interchange fees on the sales tax portion of a transaction. But it died on the Senate calendar, thus delaying "getting rid of a tax on a tax on our consumers."
One 2024 goal? "Education deregulation," which Hutson sees as "giving our schools more flexibility within their classrooms." He believes this won't conflict with another aim of today's Republicans, the move to "keep our parental protections."
Hutson also weighed in on Gov. Ron DeSantis' Super PAC whipping endorsements on the floor during Sine Die with pledge cards.
"I did not see a problem with it," the man described by many as the Dean of the Senate asserted.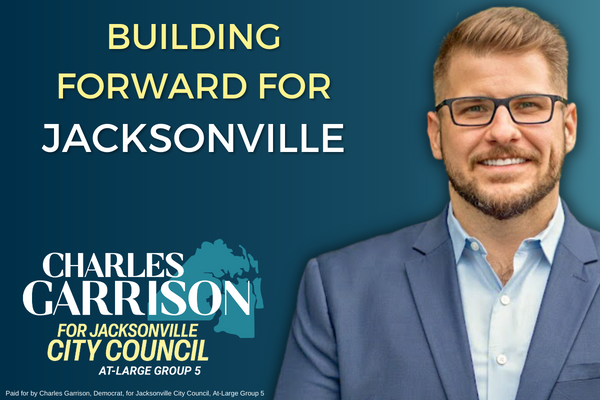 Yarborough's big year
Like other legislators, Sen. Clay Yarborough says he has "no regrets" about the 2023 Session. And he points to some hefty bills he got over the finish line.
"By God's grace, I am humbled to have carried meaningful legislation to protect Florida's children (SB 254, SB 1320, SB 1438), including youth in foster care (SB 1064)," Yarborough said.
SB 254 bans "gender-affirming care" for minors, including puberty blockers.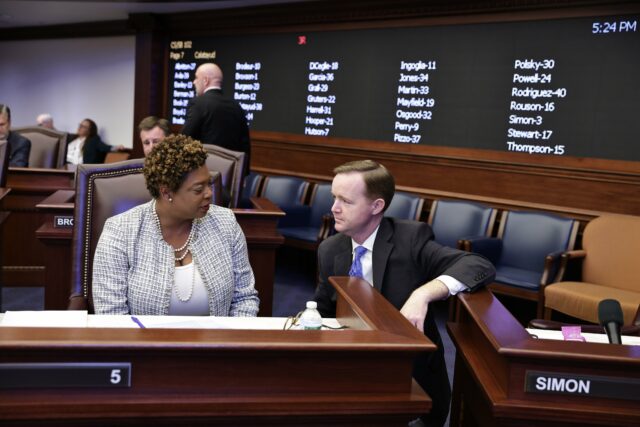 SB 1320 bans instruction related to sexual orientation or gender identity until the ninth grade (which has been superseded by a total K-12 ban from the Board of Education) and bans pronouns that don't correspond with assigned birth genders.
SB 1438 bans children from being present at drag shows and lewd performances unsuitable for young eyes.
And 1064 mandates trauma screening for children removed from caregivers.
Yarborough has already started planning bills for the next Session.
"More to come," he promised.
Black celebration
A first-term Jacksonville legislator — who also chairs the Republican Party of Duval County — is looking back on a "momentous" 2023 Session.
"We had to wrap our minds around weighty issues, issues that would've consumed one whole Session in the past," said Rep. Dean Black, saying that "piece after piece of major legislation" resulted.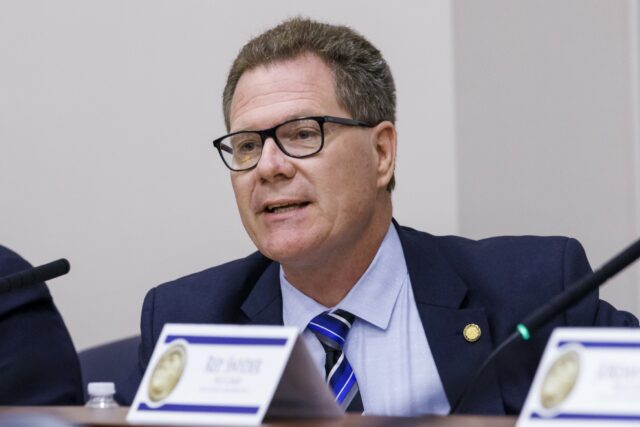 He carried one such major bill. The Paycheck Protection Act brings "transparency and integrity" to the relationships between public sector unions and workers "by requiring a higher level of participation" from workers in the union. That's good "if unions do what they say they are doing."
Black also championed legislation setting minimum statewide standards for those who care for people with Alzheimer's disease and other forms of dementia and making training available for caregivers and other Floridians. That bill was personal to him; Black's father is in a memory care facility dealing with those challenges.
One Black priority did not get through: a bill to protect monuments — including confederate memorials.
"We have work to do on the policy," Black said, vowing to bring that back for the 2024 Session.
Speaking of 2024, the county party chair is "absolutely neutral" in the DeSantis/Trump race.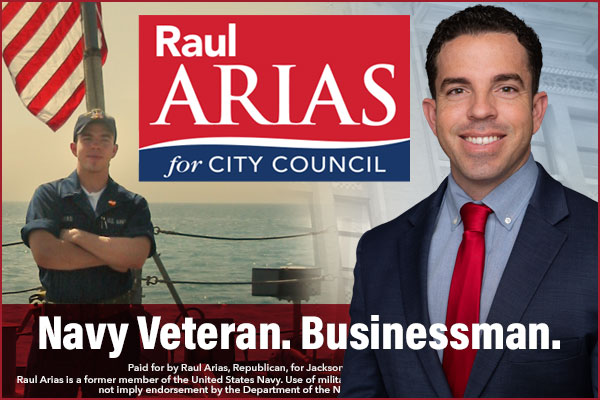 Duggan doings
Duggan had a new district in 2023, spanning the St. Johns River south of I-10 in Duval. But even though his map changed, Duggan could point to several successes this Session.
Some appropriations are among them: $75 million for the University of Florida Fintech campus in Downtown Jacksonville (a shared project with Sen. Davis), $5 million for Wolfson Pediatric Behavioral Health, $750,000 for the city's ongoing septic tank phaseout process.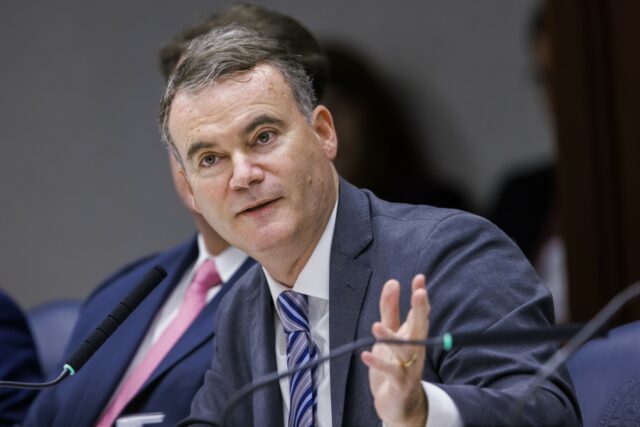 Duggan also cited securing $1.85M in claims money for the wrongfully incarcerated Robert DuBoise, who spent 37 years in prison for a crime he didn't commit, as a win.
Not everything went Duggan's way. Bills addressing wetland mitigation credits and the ever-present issue of vacation rental legislation didn't make the finish line. But overall, it was another solid Session for the Jacksonville land-use lawyer.
Sam's club
Rep. Sam Garrison of Clay County believes the 2023 Session was big for GOP priorities.
"No regrets. We accomplished all we set out to do," the legislator from Fleming Island said.
He noted that some of the work may not have caught the headlines this year, but it wasn't due to lack of importance.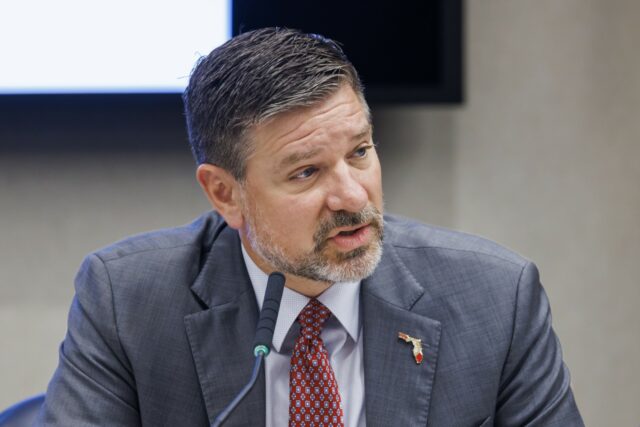 "I'm proud of the work we accomplished in Criminal Justice. The pretrial release and child victim deposition reforms won't make headlines but will dramatically change the way our criminal courts operate for the better," Garrison said.
"Developing a comprehensive, fiscally responsible statewide behavioral health strategy" is on the 2024 wish list.
Garrison had less to say regarding another 2024 question — whipping pledges of Presidential support for DeSantis.
"I'm the wrong person to ask, apparently. Never heard anything about it."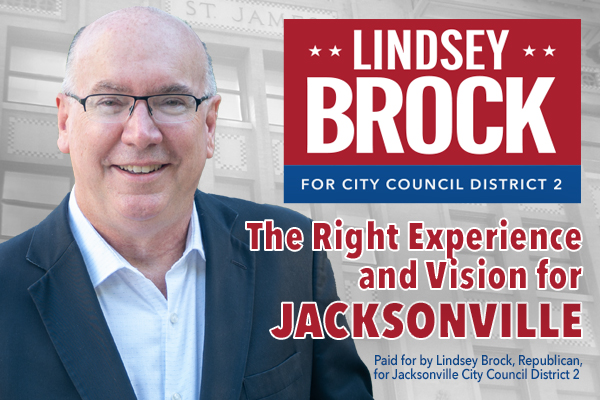 Carts and cash
Rep. Cyndi Stevenson had yet another productive Session and the St. Johns County Republican notes that her most significant accomplishments include changing a law that affects roadways.
"Getting the golf cart bill passed for the Governor's consideration" was one of Stevenson's priorities that came to pass. The bill will ensure that throughout the state, at least an active learner's permit is required to drive golf carts on the streets.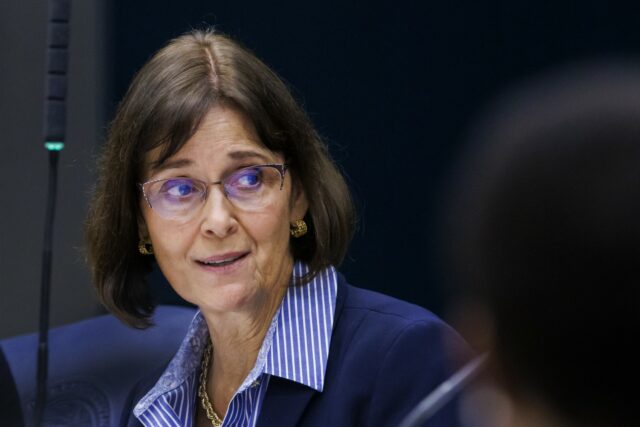 Stevenson also delivered when it came to storm recovery funds for St. Augustine and St. Johns County, as climate change and powerful hurricanes have strafed the coast and created infrastructural challenges.
She does wish she had gotten her bill "establishing safety standards for Tiny Homes on wheels" through, but there's always next year.
Speaking of 2024, look for Stevenson to carry "Protection for the Personal Information of Voters" legislation and bills to improve "coastal and flood resilience and recovery."
Stevenson did not see pledge cards for the 2024 GOP Presidential race being passed out on Sine Die but did note "a lot of activity that was related to the Speaker's race for the freshman class that seems to be heating up."
Jacksonville's Jessica Baker is in the mix there, but apparently not with the blessing of DeSantis, creating a challenge for her among the first-termers.
Survey says
The North Florida Transportation Planning Organization wants your thoughts about bicycling and walking in the region.
"If you live in Clay, Duval, Nassau or St. Johns counties and/or use bicycle and pedestrian systems such as bike lanes, sidewalks, and paved multiuse paths in those areas, we want to hear from you!"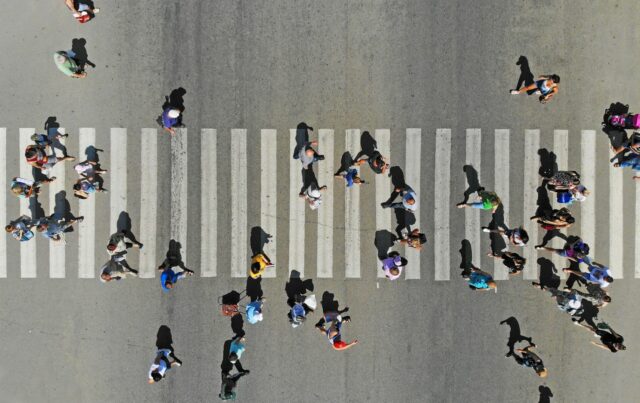 The question is especially timely given the influx of new drivers in the region, a recurrent struggle for those who travel the roads but not in cars.
The TPO is ready to update its Regional Bicycle and Pedestrian Master Plan. The survey will help them determine the effectiveness of "currently existing facilities, identify opportunities for safety enhancements, and prioritize the importance of improvements over the next 10 years."
Amaro oration
A Republican City Council member-elect is going to be telling his story Monday.
Ken Amaro, the former First Coast News reporter who will enter the Council officially July 1, will be the featured guest of the Former Council Presidents and Friends Monday.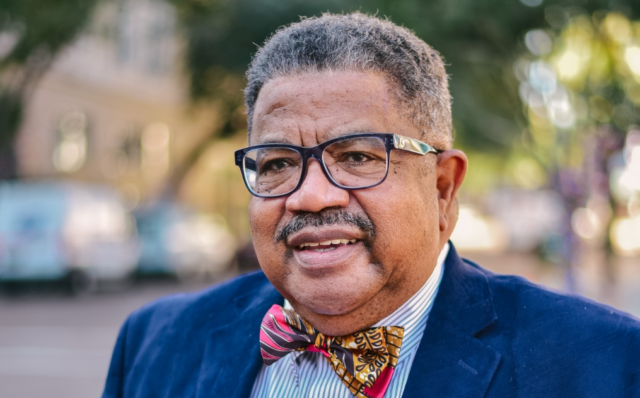 That will be at the usual spot: Mudville Grille, 3105 Beach Blvd. Jacksonville, FL 32207
Amaro will be replacing term-limited Joyce Morgan, a Democrat who also was a television reporter (once upon a time), in District 1.
Morgan is currently running for Property Appraiser.